We've teamed up with online influencers all over the world! Below you will find links to our most recent press and product reviews: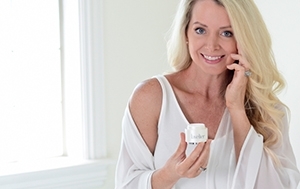 Maune Legacy
Jennifer, an Arkansas lifestyle blogger and owner of Maune Legacy, gushes about her favorite products from the Marine Essentials Collection. Find out how these products are helping to keep wrinkles and fine lines at bay.
Portia Smith
Portia Smith of Obsessed by Portia shares her thoughts on the Lavelier Mineral Allure Collection. Learn more about the importance of a daily skin care and wellness routine.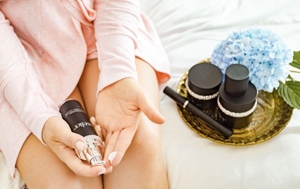 Grace J
Grace, author of blog Grace J. Silla, shares her tips for staying refreshed and maintaining balance while living a fast paced life. See how she uses Lavelier to help keep her skin feeling its best no matter what life throws her way.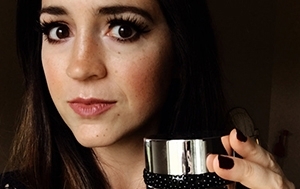 Mallorie Owens
Tennessee-based blogger Mallorie Owens reviews the Coral Luminous Collection on her lifestyle blog. Read about how it's helping with her dark spots, which she has been struggling with since pregnancy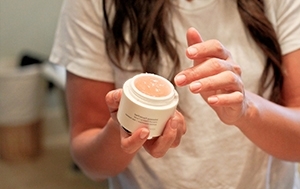 Mary Conley
Mary Conley, author of the popular blog Living LeReve, shared her thoughts on the Marine Essentials Collection. Find out why she loves the Advanced Marine Bio-Syringe and how it works on her skin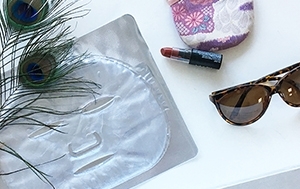 CF Bloggers
Creative Fashion Blogger is a beauty and fashion blog featuring tried-and-tested tips, reviews and articles. Find out why they're a fan of the Coral Luminous Collection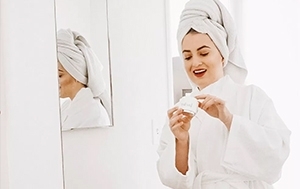 Marwa
Marwa, the author of Wrapped and Written, shares her routine with the Marine Essentials Collection. Find out why she thinks it's "magic"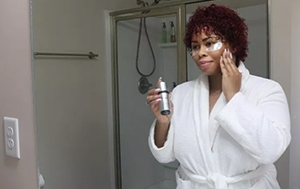 Shahntay Simpson
Shahntay Simpson is a licensed cosmetologist and author of Brown Sugar Glam, a beauty blog dedicated to makeup tutorials and hair and skin care. Find out how the Coral Luminous Collection helped with her discoloration and dark spots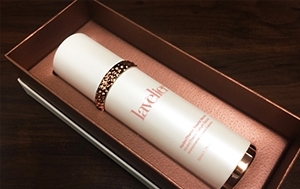 Amy Doughty
Amy Doughty, a contributing writer for All About Divas, shares her thoughts about the Hydrotherm Collection. Read why her skin feels more "energized in the last few months than it has in years"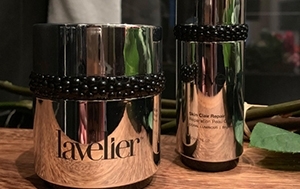 Sassy Southern Lindsey
Lindsey is the author of Sassy Southern Lindsey, a personal blog featuring articles about lifestyle, fashion and beauty. Here's why she loved the Coral Luminous Collection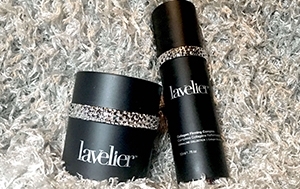 Amore Mio
Amore Mio is a skincare blog delivering the latest news and tips from the beauty industry, with a particular focus on dry and troublesome skin. Discover why they think the Coralline Collagen Collection is worth investing in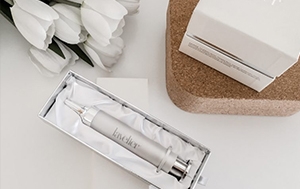 Always Us
Midwest-born Alex is the author of Always Us, a blog dedicated to her new-mom and military-spouse lifestyle and adventures. Read why she says that the Firming Eye Concentrate is a "new mama must have"
Virt Mall
Virt Mall is an up-and-coming website featuring the most innovative, best-value products on the market. Discover why they think the Mineral Allure Collection is worth adding to your skincare routine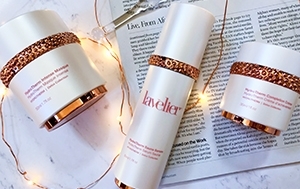 Avec Valerie
Valerie, the author of Avec Valerie, a personal blog featuring lifestyle and beauty posts, shared her experience with the Hydrotherm Collection. Find out how it has helped with her blemishes, red spots and enlarged pores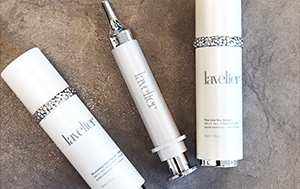 Lucky Polls
Lucky Polls features a collection of fun articles on beauty, lifestyle and travel. Here's how the Marine Essentials Collection is working for sensitive skin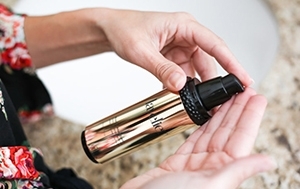 Live Like a Mother
Jessica Belvedere is the author of Live Like a Mother, a website dedicated to beauty, recipes and DIY crafts. She reviews the Mineral Allure Collection and explains why she felt like she didn't even have to wear makeup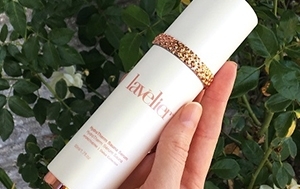 Media Shelf
Media Shelf is up-to-date with the latest entertainment news, fashion tips and product reviews. Discover why the Hydrotherm Collection is a "must try"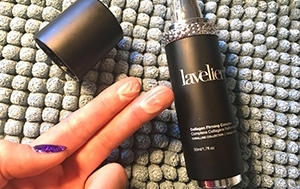 Health Article
Health Article, an online platform with a health-conscious focus, reviews 2 products from the Coralline Collagen Collection. Read why this collection is suitable for a "broad age group"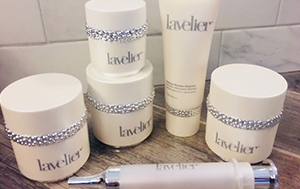 Pammy Blogs Beauty
Pammy is a paediatric Speech-Language-Pathologist-turned-stay-at-home-mom. She runs Pammy Blogs Beauty, which featured an in-depth review of the Marine Essentials Collection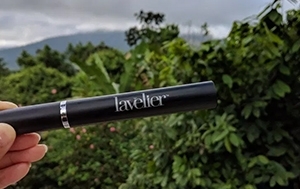 Schimiggy
Alexandra Tran is the Seattle-based blogger at Schimiggy. who loves fitness, traveling, music and yoga. Read why she says the Rapid Eye Collagen Contour is her "favorite product" in the Coralline Collagen Collection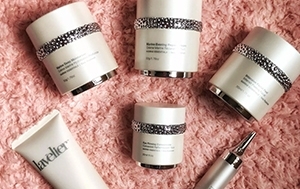 Archanelle
Archana is the author of Archanelle, a blog dedicated to inspiring women over 40 to live agelessly and with a modern attitude to fashion. Find out why the Advanced Marine Bio-Syringe was "the most fascinating product" in the Marine Essentials Collection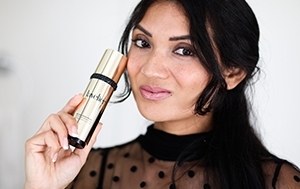 To Thine Own Style Be True
Debbie is the OC-based author of To Thine Own Style Be True, a lifestyle blog providing inspiration on beauty, fashion and family life. Find out why you should evaluate your existing skincare routine and incorporate the Mineral Allure Collection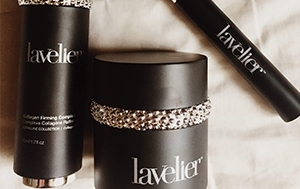 Steph C
Stephanie Castillo is the author of Steph C, a visual diary on travel, music, fashion and art. Find out why she recommends the Coralline Collagen Collection for those with anti-aging concerns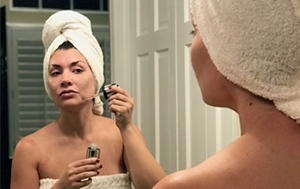 Well Dressed Well Read Well Said
Well Dressed Well Read Well Said is the brainchild of Heather, who blogs about fashion and literature because she believes in both style and intellect. Read why the Divine Day Defense "feels like pure silk" and why her daughter calls the Coral Luminous Masque a "mermaid mask"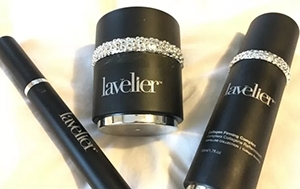 Karla
Karla is the author of New Mom at 40, a blog dedicated to travel, recipes and country life. Find out why she decided to "fight aging with the Lavelier Coralline Collagen Collection"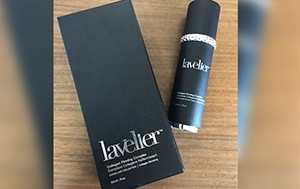 The Value Place
The Value Place reviews the most exclusive products in the skincare and fashion industry, so new customers can be more informed about their purchases. Find out why they are "thrilled" at having discovered Lavelier
Melody Stone
Melody Stone, a contributing writer for Beauty Frizz, a popular beauty and fashion blog and e-retailer, shared her thoughts on 3 Lavelier products. Read why she says she's a "...Lavelier fan for life"