When people work towards clear skin, it can mean a lot of things. Some are focused on making their skin look a little tighter, trying to eliminate the appearance of wrinkles (you'll find the best Lavelier products for that here!). Meanwhile, others care more about learning how not to trigger their acne, especially if they deal with intense scarring and naturally enlarged pores.
But one universal skin concern that affects even those with fairly tame skin is roughness in the complexion. A rough feel can be due to many reasons, from bumpy blemishes to dehydration. But the effect is the same on everyone — dull, patchy-looking skin and a blow to your self-esteem.
We hate to break it to you, but getting skin that looks smooth, soft, and glowing isn't a walk in the park. Zapping away the feeling of roughness from your overall texture is never as simple as 1-2-3. It takes many minor adjustments and additional steps in your routine to get there. 
Don't worry, Lavelier is here to help. Read on to learn how to achieve that smooth complexion you've been dreaming of.
Use a Gentle Cleanser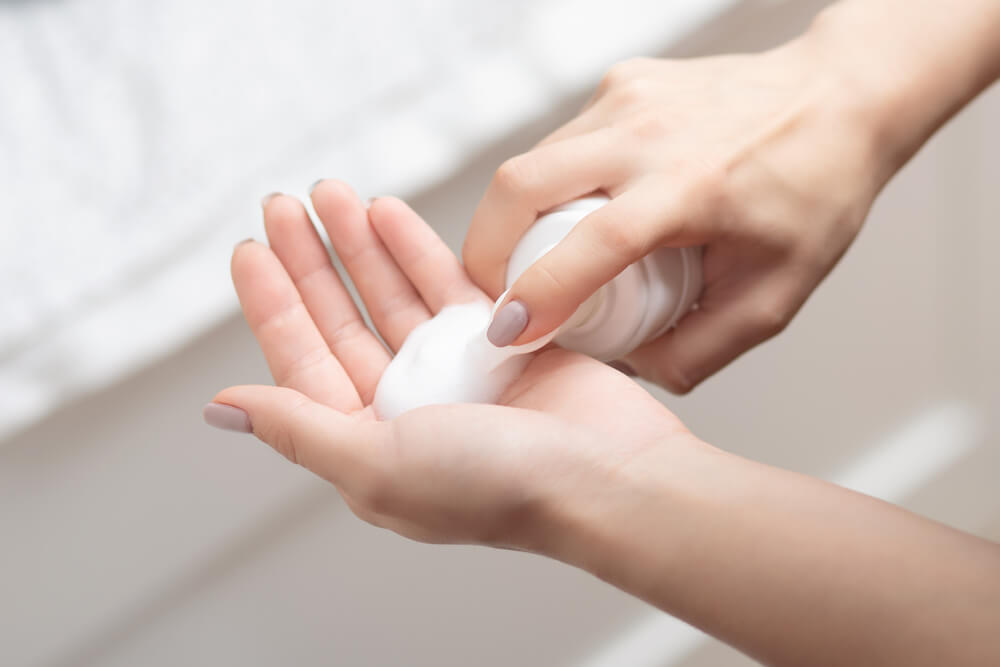 Accidentally sucking the moisture out of your skin with a lousy cleanser is more common than you think. That ultra-foamy cleanser you rave about might not be doing your skin any good if it's laden with harsh sulfates and fragrances that can strip the skin of moisture and leave it parched.
If your face feels super tight after washing your face, it could mean that your cleanser is drying your skin out, which can lead to roughness in the long run.
Switch to a gentle cleanser, like the Biology Mousse Cleanser from Lavelier. This formula is packed with botanicals that soothe and soften the feel of the skin, and is a great choice for every skin type. 
Treat Yourself to a Satisfying Facial Peel or Scrub
Your skin naturally sheds dead skin every so often to make room for new, brighter, more rejuvenated skin. But sometimes, those dead skin cells get stuck on your skin and need a little extra push to be washed away.
That's where exfoliation comes in. Exfoliating your skin means buffing away any dirt and dead skin lying on the surface to reveal the healthier-looking skin waiting underneath. It gets rid of not just the dead skin but all the sweat, grime, and gunk that builds up on your face.
A grainy yet gentle peel or scrub is a fantastic way to exfoliate the skin and eliminate dead skin cells and dirt. The Lavelier Intensive Facial Peel is one that's packed with powerful ingredients to slough off dead skin and leave your face feeling soft and even.
It's formulated with nut shell powder to scrub the skin, allowing for dirt and dead cells to be buffed away efficiently. Meanwhile, coral seaweed extracts refresh the look of the skin and make it feel clean and rejuvenated, giving you a more youthful glow.
Let Chemical Exfoliants Shed Dead Skin
Some scrubs can be too much for sensitive skin. If you've noticed your skin reacting to face scrubs, consider a chemical exfoliant instead.
There are two main kinds of chemical exfoliants. There are alpha hydroxy acids like glycolic acid and mandelic acid, which dissolve dirt and dead cells in the outer layers of your skin. Meanwhile, beta hydroxy acids like salicylic acid zap away sebum from deep in the pore.
Wear SPF in the Daytime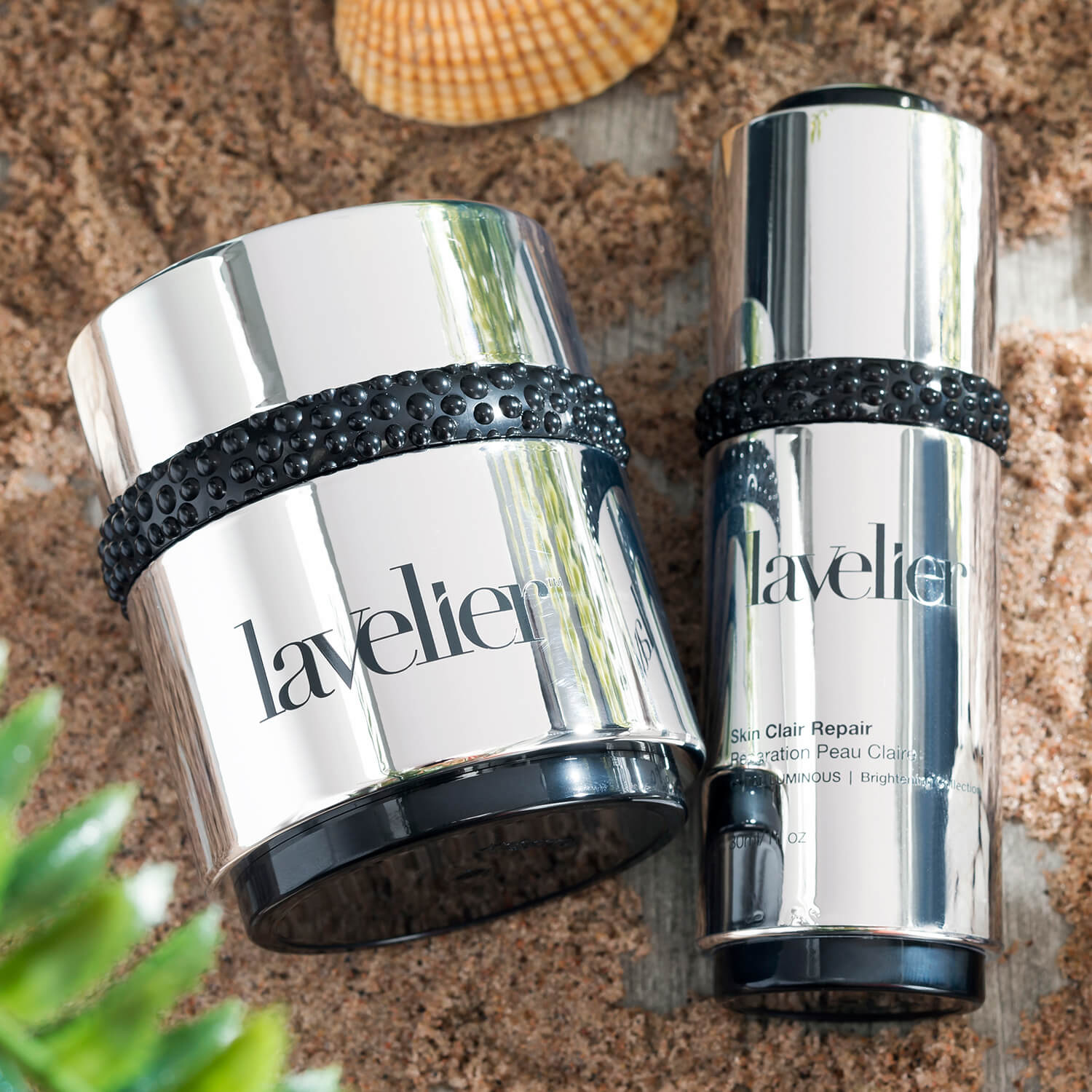 As mentioned, exposing your skin to the sun without protecting it from the sun's harmful UV rays also contributes to drying out your skin and making it feel rough. Not only will sun exposure make your complexion's texture feel dull, but it can increase your susceptibility to the appearance of age spots and wrinkles too.
To ensure you're protecting your skin from sun damage, make sure to wear sunscreen with at least SPF 30 daily—yes, even if you're just staying indoors since UV rays can pass through windows too. This keeps your skin looking smooth, firm, hydrated, and damage-free.
A terrific SPF you can go for is the Lavelier Divine Day Defense SPF 30. It keeps damage from the sun's UV rays at bay while transforming the look of your skin from dull and rough to smooth and luminous.
It's packed with moisturizing ingredients, vitamins, and marine extracts to strengthen the feel of your skin.
Zap Away the Appearance of Bumpy Breakouts
If the cause of your skin's roughness is bumpy blemishes and pitted acne scars, use acne-fighting skincare products with powerhouse ingredients known to treat pimples and prevent hyperpigmentation.
Go for spot treatment solutions that contain benzoyl peroxide, sulfur, tea tree oil, and salicylic acid, all of which treat blemishes at the root and dry them out in no time.
Moisturize with a Rich Cream
What better way to combat dry skin than to treat it to the utmost levels of moisture? Moisturizers plump up the look of the skin so that it feels smooth and firm. Night creams are extra impactful because wearing a cream overnight gives your skin time to absorb all the hydrating ingredients in it.
Look for a moisturizer rich in potent ingredients, such as hyaluronic acid, shea butter, aloe vera, argan oil, ceramides, and colloidal oatmeal. Using a night cream with one or more of these ingredients is a surefire way to wake up to skin that looks soft, bouncy, and glowing in the morning.
One example of an excellent night cream is Lavelier's Marine Evening Repair Cream. It's a gentle, deeply moisturizing cream made with shea butter to soften and condition the feel of the skin and coral seaweed extracts to boost the look of your skin.
Use a Lotion or Body Butter to Pamper Yourself from Head to Toe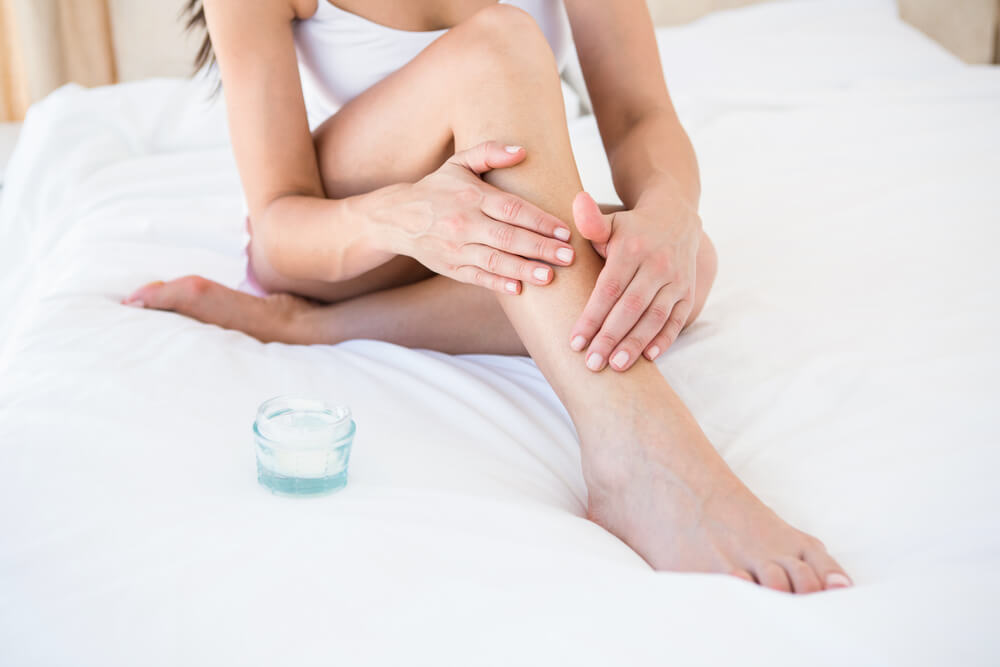 Your face isn't the only area where you can smoothen and soften the feel of your skin. It's just as important to keep the skin all over your body feeling conditioned and touchable too. A high-quality lotion or body butter is just what you need for this.
If you want a luxurious experience moisturizing your arms and legs, try out the Lavelier Seascape Body Butter. Shea butter and coral extracts work together to leave your skin feeling velvety smooth. 
Get Into Dry Brushing for Gentle Exfoliation
Another way to pamper your skin from head to toe is by getting into dry brushing—a gentle, relaxing way to exfoliate that has been around for centuries. To do this, you need a big body brush to swipe all over your body, which buffs away dead cells on the top layer of your skin to smooth out its texture.
Getting smoother-feeling skin isn't the only benefit of dry brushing. Many believe it can even stimulate blood flow and circulation, allowing your skin to look brighter and healthier. It also evens out lumpy areas of skin, including those that have noticeable cellulite marks.
Try out dry brushing if you're looking for a new way to practice self-care while simultaneously smoothening out your skin texture.
Drink As Much Water As You Can
Now, this one's a bit of a no-brainer. If you have dry skin that leads to a rough texture, make sure to hydrate by drinking a lot of water. This can hydrate and plump up your skin cells from the inside, leading to smooth and supple skin.
Water increases elasticity in the skin, making it bouncy and glowy instead of dull and rough to the touch. It also washes away toxins in the body, which is always good for your overall health. Try to squeeze in eight full glasses of water every day to reap the benefits of hydration on your skin.
Improve Your Diet and Fitness Regimen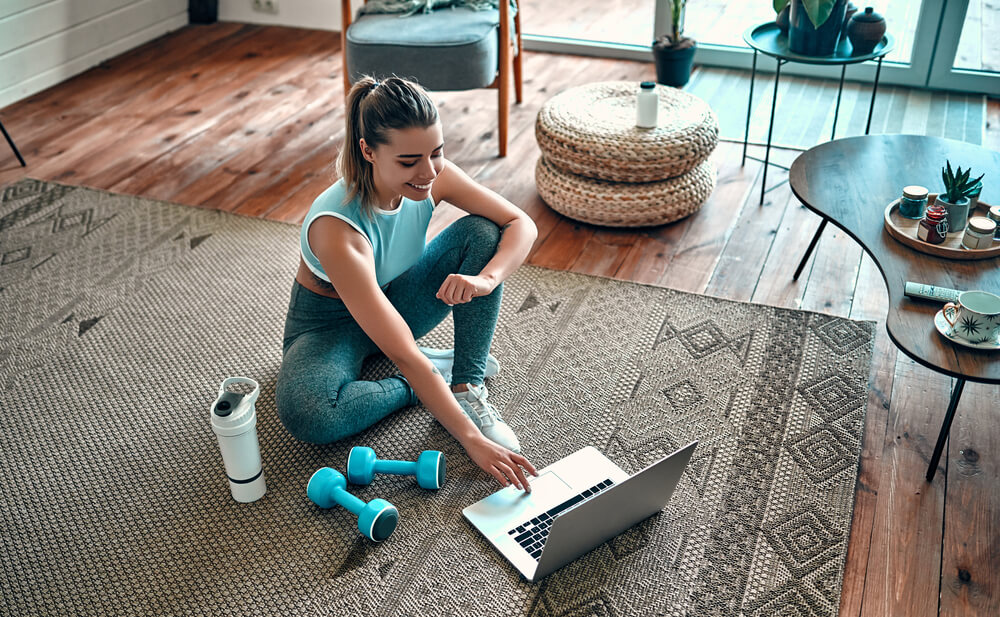 An overall healthy lifestyle also helps make your skin smooth and soft. Make sure you have a balanced diet rich in vitamins in minerals to keep your skin bright and luminous. Look for antioxidant-rich foods, like leafy green veggies and fatty fish, to ensure your skin stays supple and glowy.
Exercising regularly, even for just a couple of minutes a day, also improves your skin's appearance. It thickens up the deeper layers of your skin, delaying the onset of skin aging to keep your complexion smooth, youthful, and radiant for longer.
Sleep with the Humidifier Running
Temperatures that are too cold or extremely hot can lead to moisture loss in the skin. Try shutting off the air conditioning or heater in your bedroom at night and opt instead for a humidifier that diffuses essential oils into the air. A humidifier can help replenish the skin of moisture lost during the night.
Adding oils known for their aromatherapy benefits—like tea tree, lavender, and peppermint oils—is also a superb technique to get an extra relaxing night of rest. Catching up on beauty sleep allows your skin to rest and recover from a long day too.
Why Does Your Skin Get Rough Over Time?
There are two main reasons why your skin can get rough over time. The first is because of bumps and pimples caused by acne-prone skin.
The more oil your skin produces, the more pimples you'll find yourself dealing with. These zits are raised and bumpy, leading to some texture as it is. But even as they fade, hyperpigmentation can lead to indentations and scars that make your skin look and feel rough.
The second and more common reason for getting rough skin is intense dryness. When your skin isn't getting enough moisture, it can appear dull because of the flakes and patches of skin that look like they're peeling away.
There could also be a buildup of excess skin due to your body shedding away dead skin cells as part of the skin's cell turnover process. This process ultimately leads to revealing healthier, brighter skin, but when the dead skin piles onto your face, it can make your complexion feel rough to the touch.
Some people are more prone to roughness, like those suffering from delicate skin conditions, including psoriasis, eczema, and dermatitis. Bad habits like smoking, drinking alcohol excessively, and exposing your skin to the sun's harmful UV rays can also dry out the skin, leading to a pitted skin texture.
Conclusion
Some people have drier skin than others and thus struggle with the feeling of roughness more often. If you're one in the unlucky bunch who have to deal with skin that feels dull and uneven every now and then, you need to work twice as hard to keep your skin looking baby-smooth.
Let this Lavelier guide be your blueprint for what you should do to smoothen out the feel of your skin. These tips will allow your skin to feel fresh and silky soft with no bumps and dry patches whatsoever.
If you follow this regimen religiously and do your best to make smaller but healthier choices in both your skincare routine and daily lifestyle, you'll see skin looks smooth, supple, and glowy in no time.