Have you been noticing the appearance of wrinkles, dry skin, sunspots, or an uneven skin tone? These are the visible signs of skin aging that nobody wants to see. While factors that cause these skin problems may be hard to avoid, there are many ways you can combat their appearance.
There are numerous products on the market that promise results. However, not many are able to offer instant results. Luckily, Lavelier's HydroTherm Age-Defying Syringe is here to do just that.
The HydroTherm Age-Defying Syringe targets specific areas of concern, revealing a more youthful and smoother appearance. But what's in this product that makes it so effective, you ask? You're about to find out! 
Lavelier's HydroTherm Age-Defying Syringe and its Anti-Aging Ingredients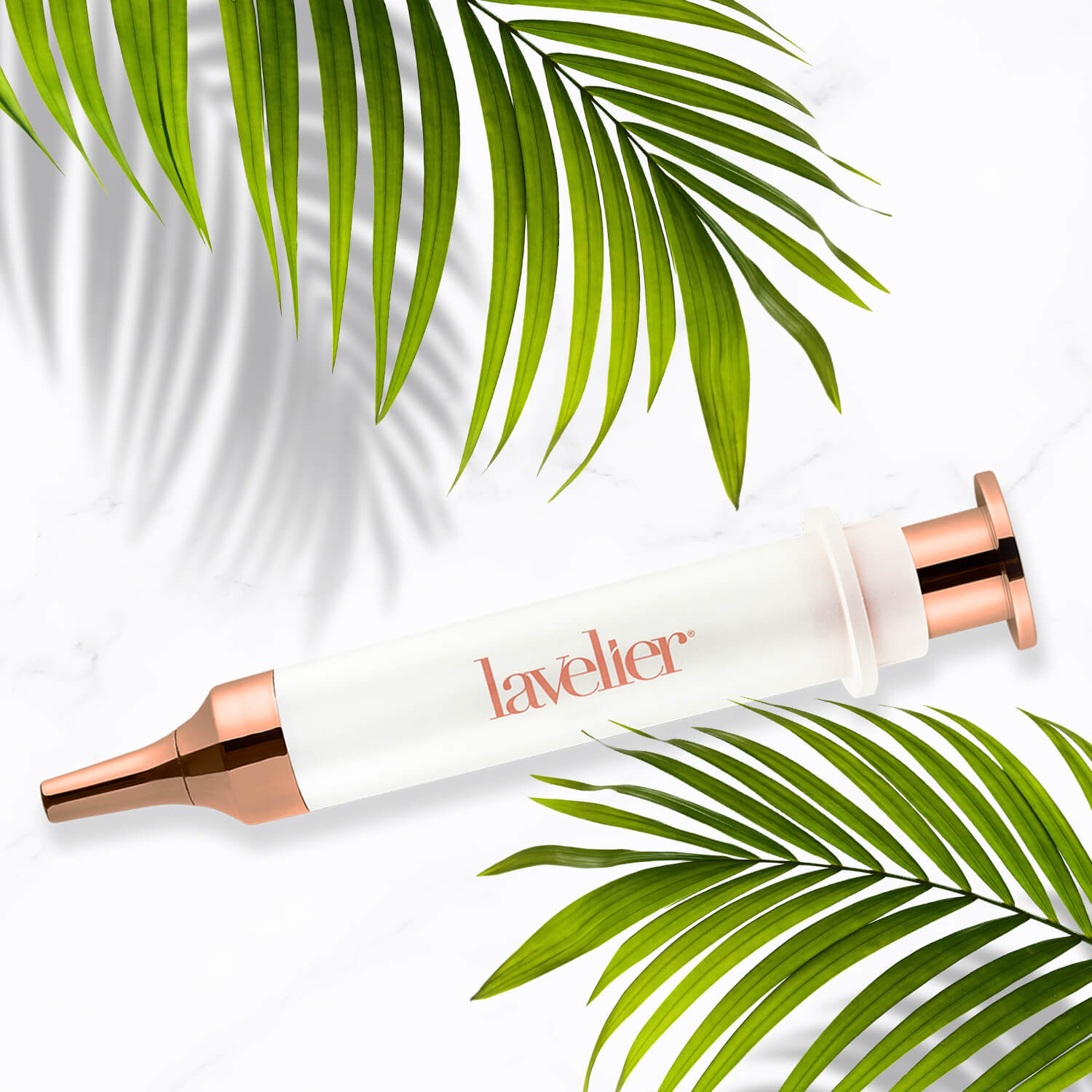 Lavelier provides top-quality products to help customers achieve their dream skin. We infused our HydroTherm Age-Defying Syringe with some of the most potent in the industry. Take a look at each one below to discover how they can work wonders on your skin:
Hyaluronic Acid (Sodium Hyaluronate)
Hyaluronic acid is a superstar among skincare ingredients, and rightfully so! It has a unique capacity to retain water on the skin, thus keeping it hydrated. Experts use it in many skincare products because it keeps the skin looking firm and wrinkle-free.
Our skin has a natural abundance of hyaluronic acid. You can find it not only in your skin but your eyes and joints as well. It is also responsible for lubricating and cushioning our body's connective tissues. However, its levels in our bodies decrease as we age. Factors that can destroy your body's hyaluronic acid include smoking and a bad diet.
Lavelier's HydroTherm Age-Defying Syringe uses its salt form called sodium hyaluronate, which has a lower molecular weight. It's small enough for your skin to absorb easily.
The Importance of Skin Hydration in Delaying the Appearance of Skin Aging
Many factors affect water loss from the skin. Some of these factors include heat, burns, exercise, and skin diseases. If your skin is dry, you're likely to have visible fine lines and cracks. Moreover, your skin may feel rough, flaky, ashy, and tight.
Thankfully, dry skin is usually temporary. You can control it using home remedies and other skincare products. Try the Lavelier HydroTherm Completion Crème to experience more of sodium hyaluronate's hydrating benefits. Our wonder cream can minimize the visibility of your pores and the appearance of fine lines. Directly massage a small amount of it into your areas of concern. You can also use it with our HydroTherm Intense Masque for even better results!
DMAE
Dimethylaminoethanol, deanol, or DMAE as it is commonly known, is a naturally produced substance in the brain. It helps our brains' mental function.
But DMAE can also help improve the appearance of aging skin by reducing the visibility of wrinkles and forehead lines! According to a study in the American Journal of Clinical Dermatology, DMAE can potentially make your skin look firmer.
Like our HydroTherm Age-Defying Syringe, the Lavelier Advance Marine Bio-Syringe also has a powerful combination of hyaluronic acid and DMAE! We recommend that you use it weekly to have a more youthful and smoother-looking complexion.
Vitamin A (Retinyl Palmitate)
Are you looking for a way to make your skin look more luminous and younger? If your answer is yes, then vitamin A is your answer! It helps you get smoother-looking skin.
Lavelier uses retinyl palmitate, which is the gentler vitamin A derivative. Retinyl palmitate has several great benefits for your skin. It can brighten the look of your complexion and reduce the visibility of wrinkles. 
Retinyl palmitate lessens the risk of skin irritation since it is less potent than another vitamin A derivatives such as retinol.
Can't get enough of the benefits of this vitamin A derivative? Add Lavelier's Marine Deep Moisturizer to your skincare routine. It also has the infusion of green tea extract. This moisturizer works for all skin types!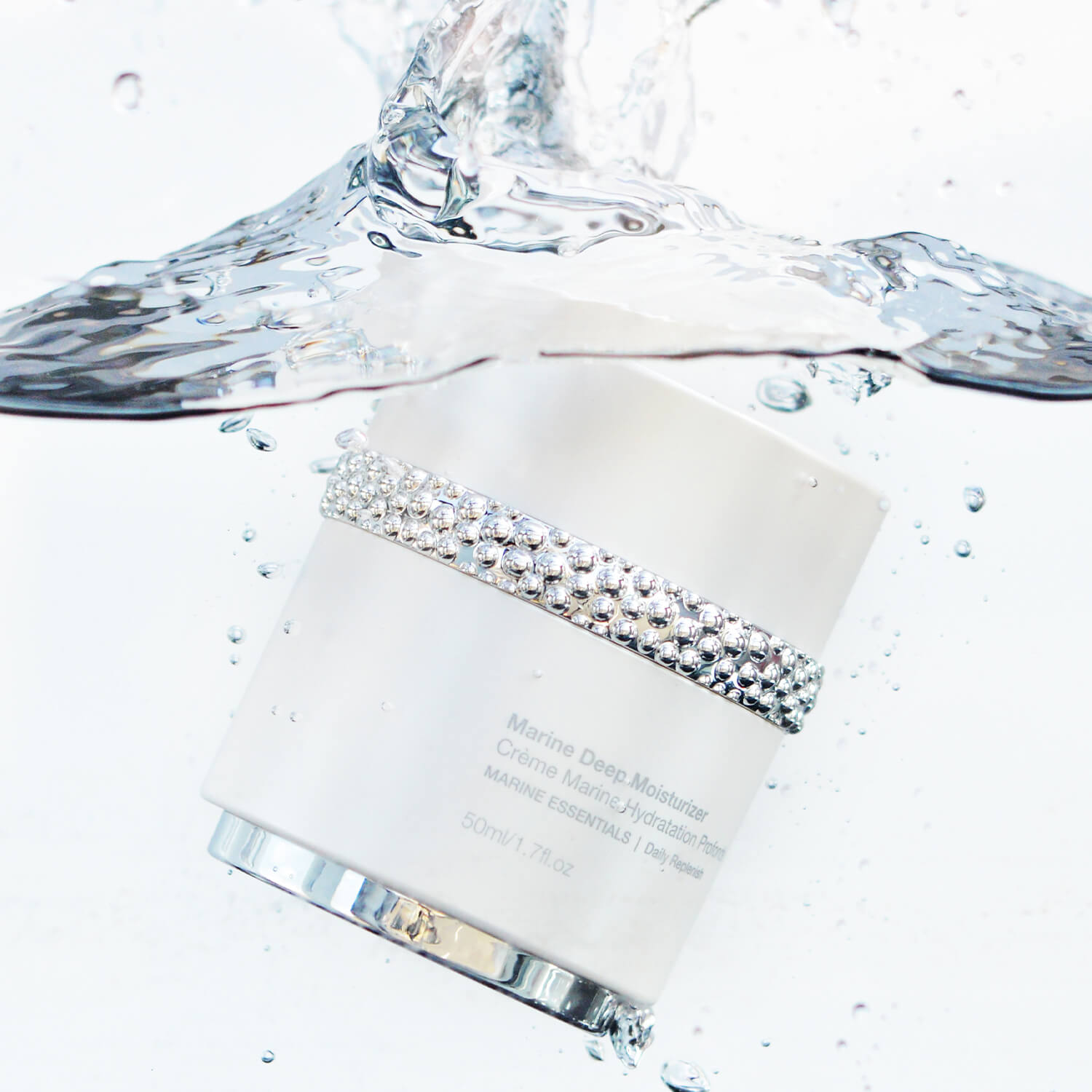 Avocado (Persea Gratissima) Oil
It's common knowledge that avocado, as a superfood, has many health benefits. A study shows that avocado oil has an abundance of vitamins D and E, B-carotene, protein, fatty acids, and lecithin. 
The Connection Between UV Damage And Skin Aging
Do not underestimate the effects of UV radiation. Staying too long under the sun will give you sunburn, which damages your cells and blood vessels. UV exposure causes your skin to age faster. So, if you're wondering what's causing your wrinkles, we'd say the main factor is the sun!
UV exposure can also make your skin feel dry, rough, and look discolored. Moreover, since UV radiation is a carcinogen, it can also cause skin cancer.
But don't worry if you can't avoid going outdoors. You can still protect your skin from sun damage. Cover up as much of your skin as possible to minimize exposure. Also, always remember to use sunscreen with an SPF of at least 30. You can check out our Divine Day Defense SPF 30. This non-greasy moisturizer protects you not only from the sun but moisturizes your skin too.
While too much sunlight harms our skin, sufficient exposure helps produce our body's much-needed vitamin D. Exposing yourself to the sun for 15 to 20 minutes three days a week is usually enough. If you're unable to pick up this habit, don't worry! There are now many other sources of vitamin D, like avocado oil.
Level up your skincare routine with our Coralline Collagen Wrinkle IV Rescue. It has a powerful infusion of hyaluronic acid and avocado oil. Our product reduces the appearance of crow's feet (wrinkles around the eyes) and nasolabial lines (smile/laugh lines). Regularly use this product to experience skin that feels firmer, more renewed, and smoother.
Cucumber (Cucumis Sativus) Extract
Ever wondered why people have cucumber slices over their eyes when they're in the spa? As it turns out, they have a good reason for doing so! 
Cucumber cleanses your body of chemical toxins and old waste materials. But it also works wonders when applied topically on the skin. Many experts infuse skincare products with cucumber extract because of its various benefits to the skin. Cucumber soothes and calms the look and feel of the skin. This is why you'll find it in the Lavelier syringe.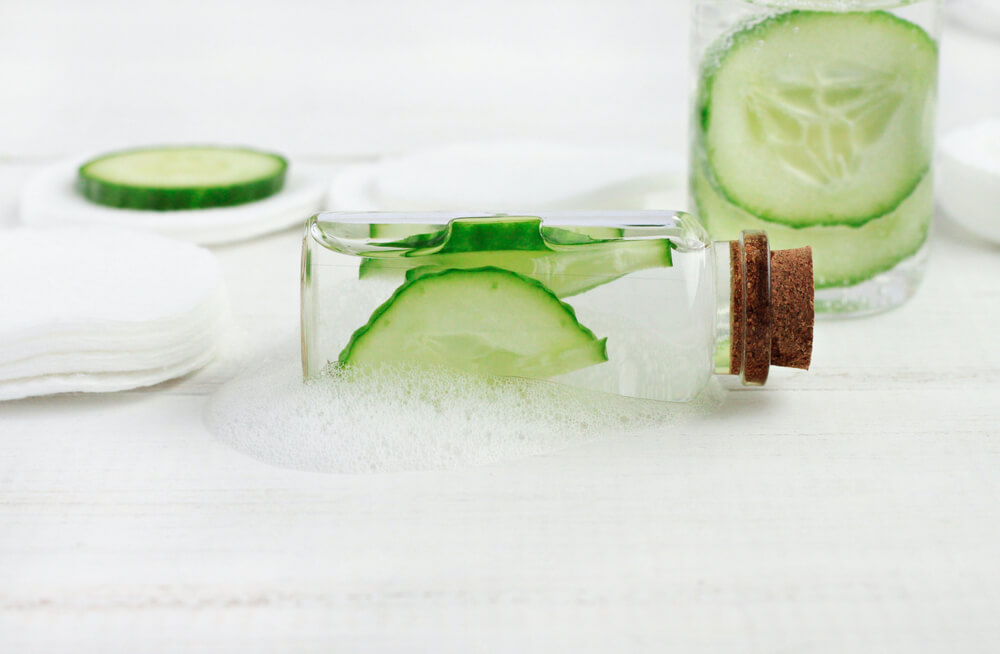 Lavelier's Hydrotherm Age-Defying Syringe is Paraben-Free
Lavelier aims to provide top-quality skincare products to our consumers by integrating safe and effective ingredients in our formulation. In doing so, we can continue to offer our service to people with specific skin concerns.
The benefits of our Hydrotherm Age-Defying Syringe do not stop at its amazing list of ingredients. We ensure that all our products are paraben-free, so you don't experience severe side effects. Parabens usually work as preservatives in cosmetic products. They prevent the growth of mold and bacteria.
However, there are some concerns regarding parabens' connection to cancer and other health problems. Parabens may act like estrogen, a hormone some studies link to breast cancer development. There is insufficient data from published studies on this matter, but Lavelier has taken preventive measures by excluding paraben from our formulations.
Say Hello To More Youthful-Looking and Smoother-Feeling Skin!
Try Lavelier's HydroTherm Age-Defying Syringe and it may just become your new skincare favorite! It's easy to use and can produce immediate results. Our customers love how the product instantly rids their skin of the appearance of wrinkles and fine lines.
Still not convinced? Incorporate it into your skincare routine and see the results for yourself.