Do you have wrinkles, dry skin, sunspots, or an uneven skin tone? These are the signs of skin aging that nobody wants to see. While factors that cause these skin problems may be hard to avoid, there are many ways you can combat them.
There are numerous products on the market that promise anti-skin aging results. However, not many are able to deliver instant results. Luckily, Lavelier's HydroTherm Age-Defying Syringe comes to the rescue when you need an immediate fix. 
The HydroTherm Age-Defying Syringe targets specific areas of concern, revealing a more youthful and smoother complexion. But what's in this product that makes it so effective, you ask? You're about to find out! 
Lavelier's HydroTherm Age-Defying Syringe and its Anti-Aging Ingredients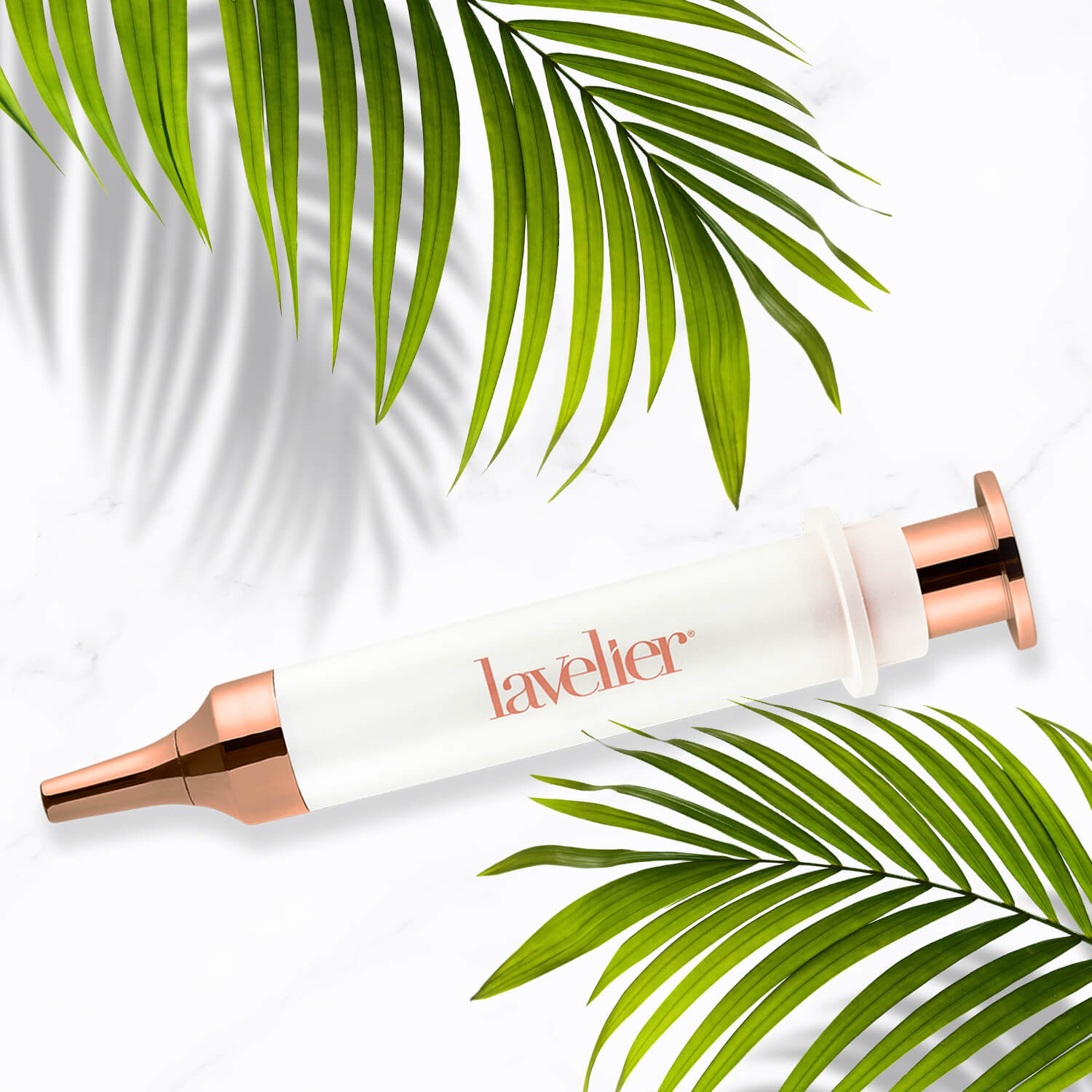 Lavelier provides top-quality products to help customers achieve their dream skin. We infused our HydroTherm Age-Defying Syringe with some of the most potent anti-aging ingredients in the industry. Take a look at each one below to discover how they can work wonders on your skin
Hyaluronic Acid (Sodium Hyaluronate)
Hyaluronic acid is a superstar among anti-aging ingredients, and rightfully so! It has a unique capacity to retain water on the skin, thus keeping it hydrated. Experts use it in many skincare products because it keeps the skin firm and wrinkle-free.
Our skin has a natural abundance of hyaluronic acid. You can find it not only in your skin but your eyes and joints as well. It is also responsible for lubricating and cushioning our body's connective tissues. However, its levels in our bodies decrease as we age. Factors that can destroy your body's hyaluronic acid include smoking and a bad diet.
Luckily, Lavelier's HydroTherm Age-Defying Syringe can compensate for your body's loss of hyaluronic acid. We use its salt form called sodium hyaluronate, which has a lower molecular weight. It's small enough for your epidermis to absorb. And so, sodium hyaluronate can penetrate your skin more easily! 
The Importance of Skin Hydration in Delaying the Progress of Skin Aging
Many factors affect water loss from the skin. Some of these factors include heat, burns, exercise, and skin diseases. If your skin is dry, you're likely to have fine lines and cracks. Moreover, your skin may feel rough, flaky, ashy, and tight.
Thankfully, dry skin is usually temporary. You can control it using home remedies and other skincare products. Try the Lavelier HydroTherm Completion Crème to experience more of sodium hyaluronate's hydrating benefits. Our wonder cream can minimize your pores and the appearance of fine lines. Directly massage a small amount of it into your areas of concern. You can also use it with our HydroTherm Intense Masque for even better results!
DMAE
Dimethylaminoethanol, deanol, or DMAE as it is commonly known, is a naturally produced substance in the brain. It helps our brains' mental function.
But DMAE can also help improve the appearance of aging skin by reducing wrinkles and forehead lines! According to a study in the American Journal of Clinical Dermatology, DMAE can potentially make your skin firm. It also reportedly has an anti-inflammatory effect.
Like our HydroTherm Age-Defying Syringe, the Lavelier Advance Marine Bio-Syringe also has a powerful combination of hyaluronic acid and DMAE! We recommend that you use it weekly to have a more youthful and smoother complexion.
Vitamin A (Retinyl Palmitate)
Are you looking for a way to make your skin look more luminous and younger? If your answer is yes, then vitamin A is your answer! Vitamin A can boost skin cell regeneration and collagen production. It helps you get a smoother complexion by helping the body to shed off dead skin cells.
Lavelier uses retinyl palmitate, which is the gentler vitamin A derivative. Retinyl palmitate has several great benefits for your skin. It can brighten your complexion, stimulate cell turnover, and reduce wrinkles. As if that's not enough, it also strengthens your skin barrier!
Retinyl palmitate lessens the risk of skin irritation since it is less potent than another vitamin A derivatives such as retinol.
Can't get enough of the benefits of this vitamin A derivative? Add Lavelier's Marine Deep Moisturizer to your skincare routine. It also has the infusion of green tea extract, which can protect your skin from free radicals such as dirt and UV rays. And what's more? This moisturizer works for all skin types!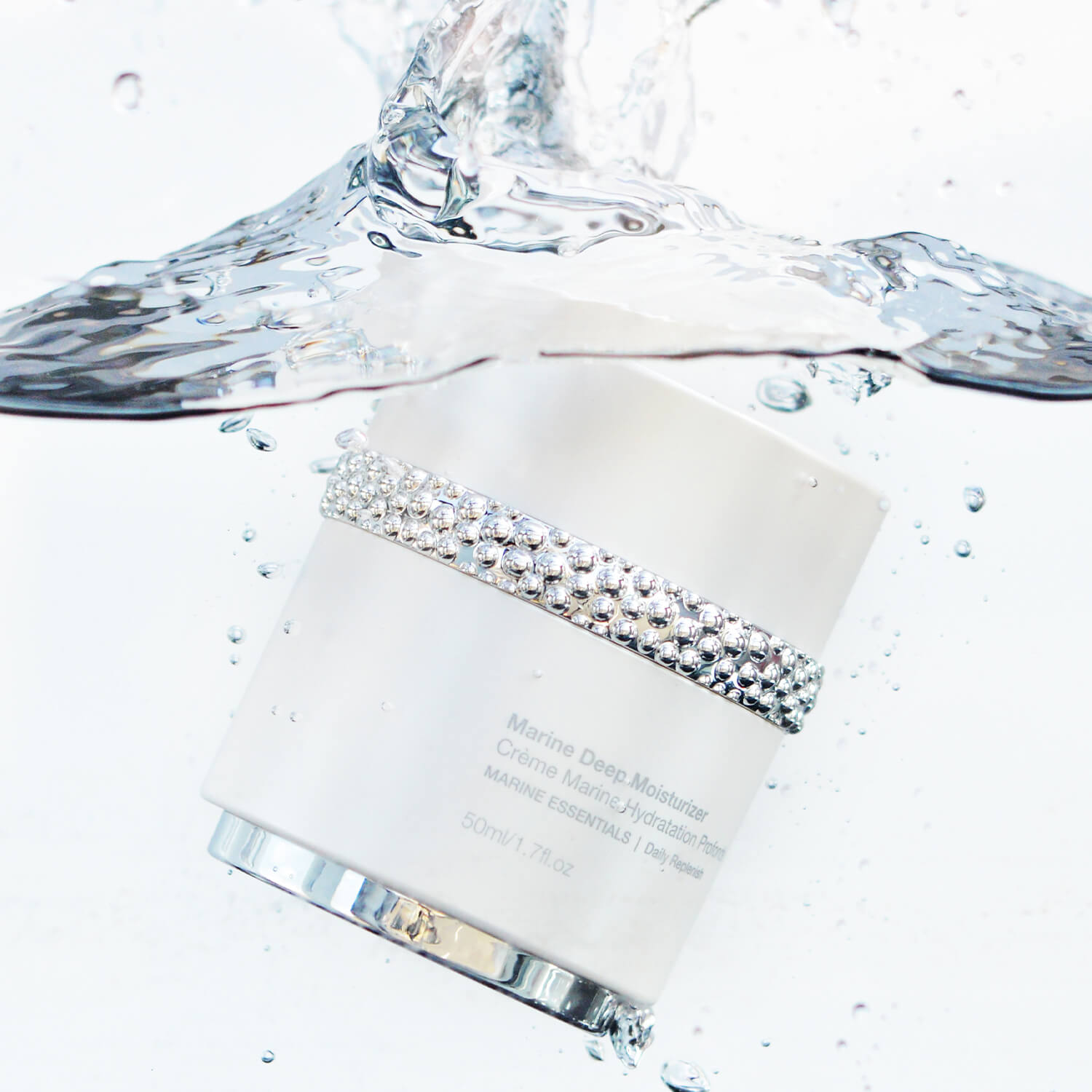 Avocado (Persea Gratissima) Oil
It's common knowledge that avocado, as a superfood, has many health benefits. A study shows that avocado oil has an abundance of vitamins D and E, B-carotene, protein, fatty acids, and lecithin. Since avocado oil is rich in vitamin E, it can protect the skin from UV damage, chronic UV photoaging, and even skin cancer.
The Connection Between UV Damage And Skin Aging
Do not underestimate the effects of UV radiation. Staying too long under the sun will give you sunburn, which damages your cells and blood vessels. UV exposure causes your skin to age faster. So, if you're wondering what's causing your wrinkles, we'd say the main factor is the sun!
UV exposure can also make your skin feel dry, rough, and look discolored. Moreover, since UV radiation is a carcinogen, it can also cause skin cancer.
But don't worry if you can't avoid going outdoors. You can still protect your skin from sun damage and its long-term effects. Cover up as much of your skin as possible to minimize exposure. Also, always remember to use sunscreen with an SPF of at least 30. You can check out our Divine Day Defense SPF 30. This non-greasy moisturizer protects you not only from the sun but from other free radicals as well.
While too much sunlight harms our skin, sufficient exposure helps produce our body's much-needed vitamin D. Exposing yourself to the sun for 15 to 20 minutes three days a week is usually enough. If you're unable to pick up this habit, don't worry! There are now many other sources of vitamin D, like avocado oil.
Level up your skincare routine with our Coralline Collagen Wrinkle IV Rescue. It has a powerful infusion of hyaluronic acid and avocado oil. Our product reduces the appearance of crow's feet (wrinkles around the eyes) and nasolabial lines (smile/laugh lines). Regularly use this product to experience firmer, more renewed, and smoother skin.
The list of significant anti-aging ingredients present in Lavelier's HydroTherm Age-Defying Syringe does not stop here. Read on to know the other super ingredients packed into this amazing product! 
Red Coral Seaweed (Corallina Officinalis)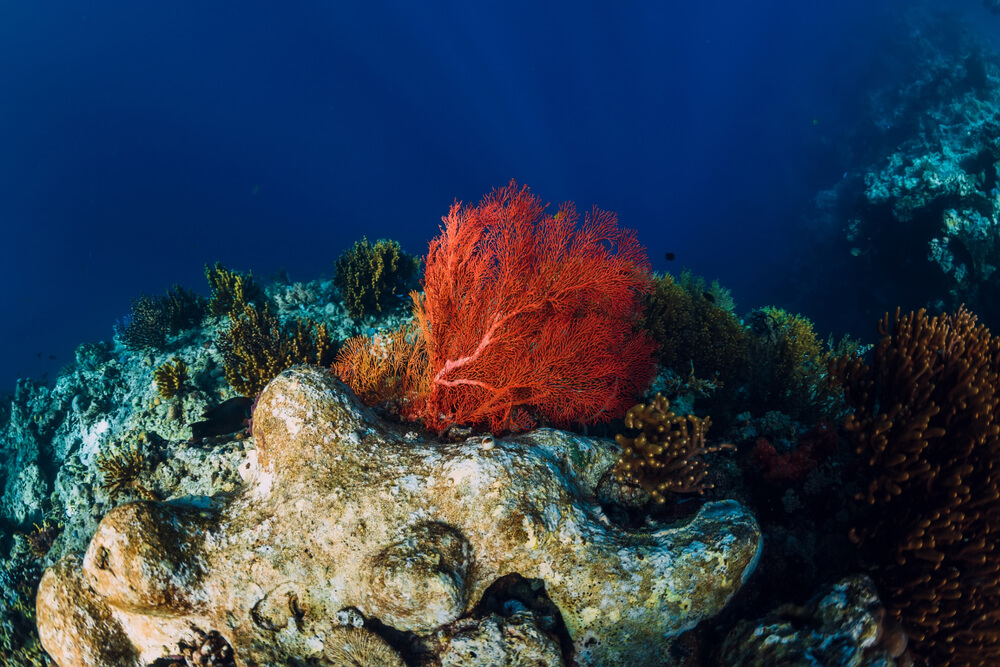 The red coral seaweed's skin-beautifying properties are the inspiration of Lavelier. Red coral seaweed is rich in calcium responsible for regulating lipid barrier processes. Like other red algae, red coral seaweed also contains polysaccharides, which help protect the skin's barrier. Polysaccharides promote transepidermal water loss reduction, thus enhancing skin hydration. Clinical studies suggest that continuous use of polysaccharide-based formulations has immediate and long-term positive effects.
Moreover, sulfated polysaccharides from the Corallina Officinalis seaweed also have antioxidant properties! Antioxidants slow down cell damage, protecting your skin from free radicals.
To understand how antioxidants play a role in preventing skin aging, you need to know about oxidative stress. It refers to the imbalance of antioxidants and free radicals in your system. Oxidative stress breaks down collagen, which is an essential protein that acts as a building block on your body. Fortunately, antioxidants fight against collagen breakdown!
The Role Of Collagen Production In Preventing Skin Aging
Collagen needs no introduction to any skintellectual – the term Lavalier uses for those knowledgeable about skincare. 
This protein makes your skin look youthful and plump by providing elasticity and strength. Additionally, collagen stimulates cell turnover and helps your skin naturally shed off dead skin cells. You can find collagen not only on your skin but your bones, muscles, organs, blood vessels, and other connective tissues as well.
Our body naturally has collagen, but its levels do decrease as we age. When we reach our early twenties, our body's collagen production starts depleting by approximately 1% each year. This depletion results in the appearance of fine lines and wrinkles. Eventually, your skin becomes saggy.
Thus, it is essential to boost and protect collagen production in your skin if you want to look younger. A healthy diet consisting of protein, minerals, and vitamins, promotes collagen production. Stop harmful lifestyle habits like smoking and drinking alcohol.
There are also other alternatives to getting your body's much-needed collagen. Luckily, collagen-infused skincare products are super easy to find! Consider our Coralline Collagen Boosting Masque as an example. It moisturizes your skin with its soluble collagen, vitamin E, and other anti-aging ingredients.
You can also use Lavelier's HydroTherm Sauna Serum, which has a blend of seaweed extract and anti-aging vitamins you need to look young. This serum is best for maximizing the effects of HydroTherm Intense Masque.
Cucumber (Cucumis Sativus) Extract
Ever wondered why people have cucumber over their eyes when they're in the spa? As it turns out, they have a good reason for doing so! 
Cucumber cleanses your body of chemical toxins and old waste materials. But it also works wonders when applied topically on the skin. Many experts infuse skincare products with cucumber extract because of its various benefits to the skin. Cucumber nourishes the skin by reducing swelling and irritations. This is why you'll find it in the Lavelier syringe.
Moreover, it is also effective in combating sunburn pain!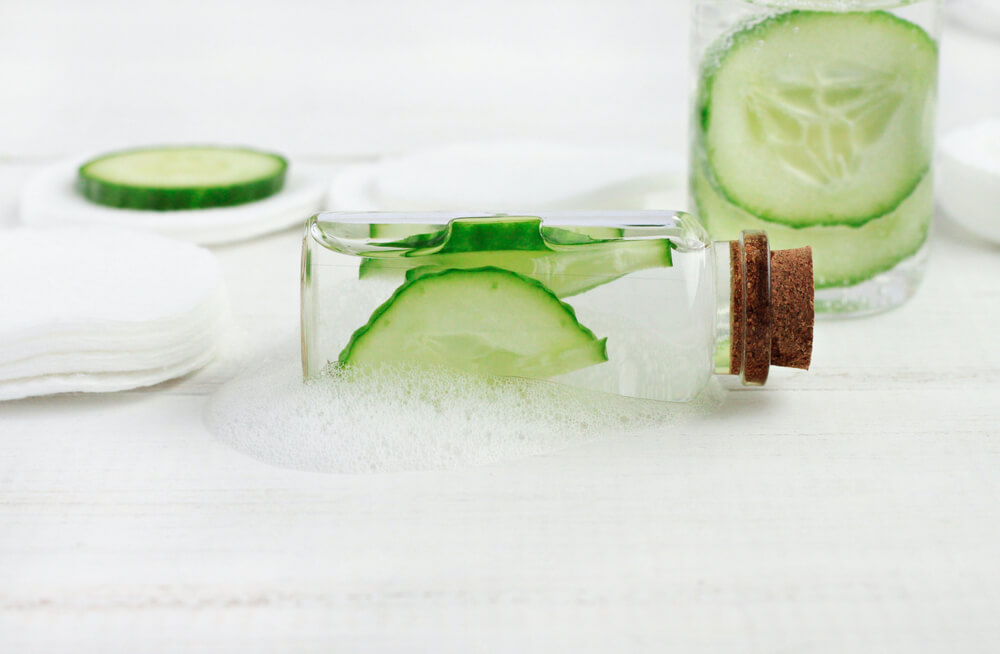 Cucumber Extract & its Vitamin C Component
The skin benefits of cucumber extract will not come as a surprise if you discover that it is rich in vitamins A and C.
Cucumber extract has ascorbic acid, the most effective form of vitamin C. Skin fibroblasts essentially depend on vitamin C to produce and regulate collagen. It means that you need vitamin C if you want to reduce the appearance of wrinkles, fine lines, and scars. Vitamin C also assists in wound healing and minimizes scar formation.
When your skin ages or has photodamage, the levels of vitamin C on your skin are lower. Fortunately, you can compensate for this loss by using our Nourishing Vitamin C Serum. We did not just fortify it with vitamin C, but retinyl palmitate (vitamin A) as well!
Iron Oxide
Iron oxide is usually an ingredient for tinted sunscreen because of its ability to block visible light. Skincare products, especially sunscreens, with iron oxide can protect your skin better by preventing age-related damage.
The ingredient also has a brightening effect, which is how the Lavelier syringe is able to give the skin such a gorgeous glow!
Lavelier's Hydrotherm Age-Defying Syringe is Paraben-Free
Lavelier aims to provide top-quality skincare products to our consumers by integrating safe and effective ingredients in our formulation. In doing so, we can continue to offer our service to people with specific skin concerns.
The benefits of our Hydrotherm Age-Defying Syringe do not stop at its amazing list of ingredients. We ensure that all our products are paraben-free, so you don't experience severe side effects. Parabens usually work as preservatives in cosmetic products. They prevent the growth of mold and bacteria.
However, there are some concerns regarding parabens' connection to cancer and other health problems. Parabens may act like estrogen, a hormone some studies link to breast cancer development. There is insufficient data from published studies on this matter, but Lavelier has taken preventive measures by excluding paraben from our formulation.
Phenoxyethanol as a Preservative
Instead of parabens, we use phenoxyethanol to lengthen our products' shelf life. Phenoxyethanol's antibacterial properties can fight off strains of Pseudomonas aeruginosa, a type of bacteria that can cause infections.
Apart from cosmetic products, experts also use phenoxyethanol in perfumes, insect repellants, and vaccines.
Say Hello To More Youthful-Looking and Smoother Skin!
Try Lavelier's HydroTherm Age-Defying Syringe and it may just become your new anti-aging favorite! It's easy to use and can produce immediate results. Our customers love how the product instantly rids their skin of wrinkles and fine lines.
You can also use our HydroTherm Age-Defying Syringe without guilt because we did not test it on animals. Our product is cruelty-free!
Still not convinced? Incorporate it into your skincare routine and see the results yourself.