​​Eye wrinkles or crow's feet can start becoming visible when you've hit your 20's. 
However, crow's feet can make you look older and more tired than you are, which is why it's essential to prevent the appearance of wrinkles before they start getting worse.
Here at Lavelier, we want to help you attain those #SkinGoals you're after by providing you with top-of-the-line, exclusive skincare products that harness the wonders of Red Coral Seaweed.
Want to know how to erase the look of those eye wrinkles? Read on to find out!
Try Products Infused with Caffeine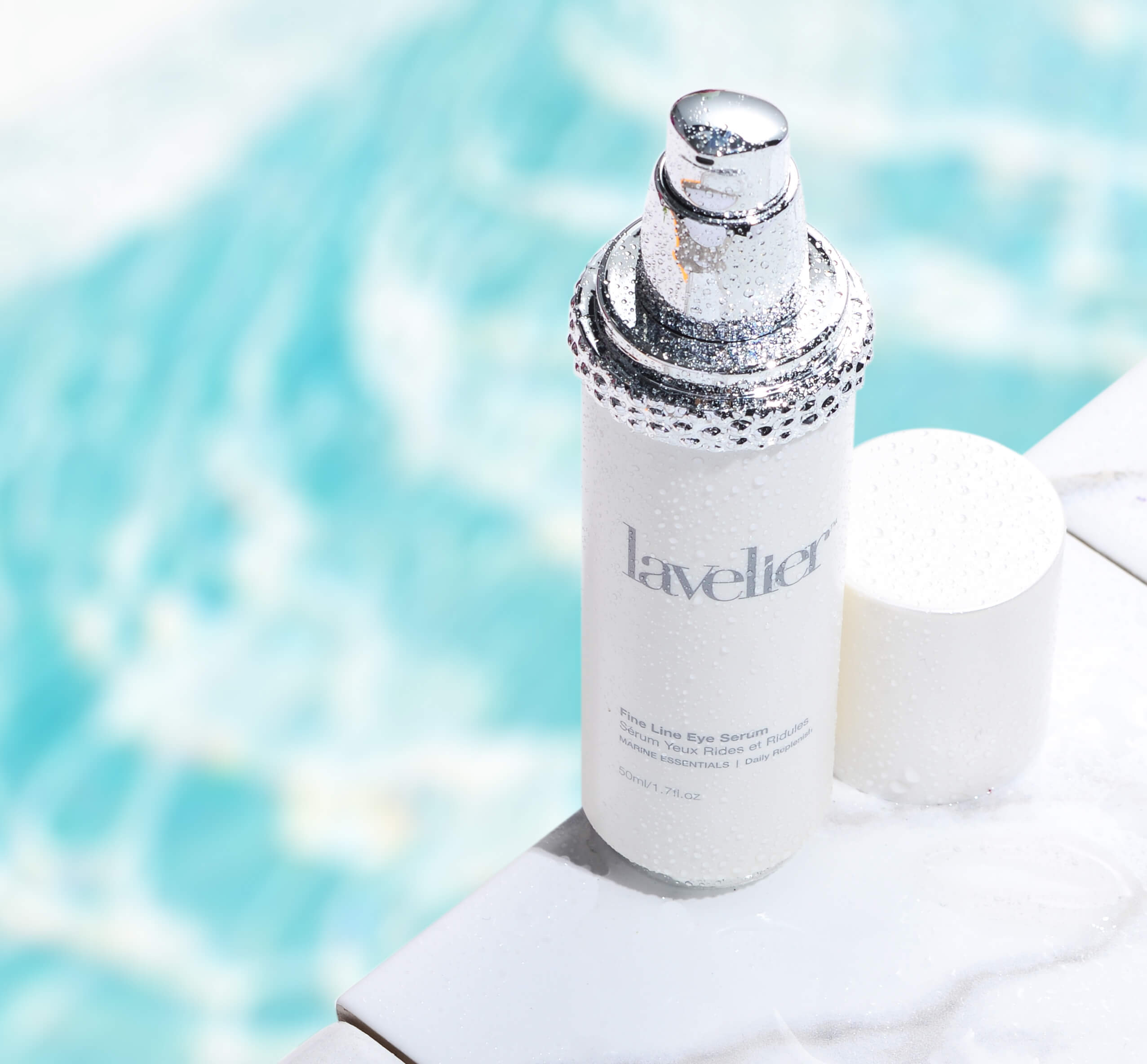 Caffeine is an ingredient that can give your skin an energized glow. This is perfect if you want to lessen the appearance of crow's feet.
Lavelier's Fine Line Eye Serum has the goodness of both caffeine and Hyaluronic Acid. This means it'll give your skin a perky and plumper look.
This Lavelier Fine Line Eye Serum is very lightweight and will help restore the look of the skin around your eye area. It'll leave your eyes looking full and youthful while diminishing the appearance of fine lines.
Make Retinol Your Best Friend
At Lavelier, we try our best to formulate effective products, which is why we've developed the Eye Firming Concentrate with retinyl palmitate. It pairs perfectly with the Lavelier Fine Line Eye Serum. Retinyl palmitate is the ester of retinol and is a much gentler alternative for your delicate undereye area.
This skin-loving ingredient can reduce the appearance of skin aging, leaving your skin looking firmer and smoother.
Want radiant skin? We've got your answer: retinol!
However, you need to exercise caution when using retinol. Why? Because it can increase your skin's sensitivity to the sun. It's a good idea only to use retinol-based products at night. This lessens the risk of irritating and damaging your skin. Don't forget to load up on the SPF when you're out and about in the daytime!
Moisturize, Moisturize, Moisturize!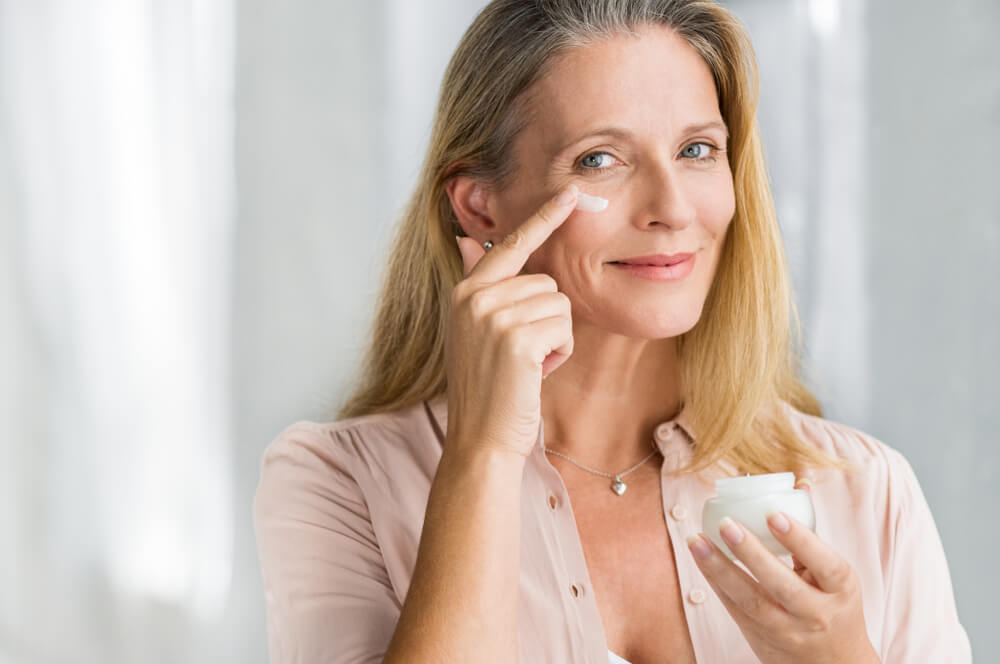 We can't stress how important it is to moisturize your under-eyes if you want to diminish or prevent the look of fine lines and wrinkles.
Dehydrated and dry skin is more susceptible to the appearance of fine lines and wrinkles. Maintaining the hydration of the eye area will promote the appearance of a more youthful, plump complexion.
That's why it's crucial to use products that can deliver the dose of much-needed hydration that your skin requires.
The Lavelier Fine Line Eye Serum contains a hydrating formula made from marine botanicals and Hyaluronic Acid. It will effectively moisturize your dehydrated under eyes.
Gently Tap Your Eye Area When You're Slathering on Your Eye Products
Being too rough with the skin around your eyes could lead to the appearance of wrinkles.
That's why we advise everyone to tap the product into their skin gently instead, so you won't have to struggle with newly-visible lines in your undereye area.
To apply your eye cream or your Lavelier Fine Line Eye Serum, start at your eye socket bone. Tap the formula with your ring finger, and work your way around to the crow's feet up to the brow bone, and around to the base of the hairline.
Vitamin E is the Way to Go When Combating the Look of Wrinkles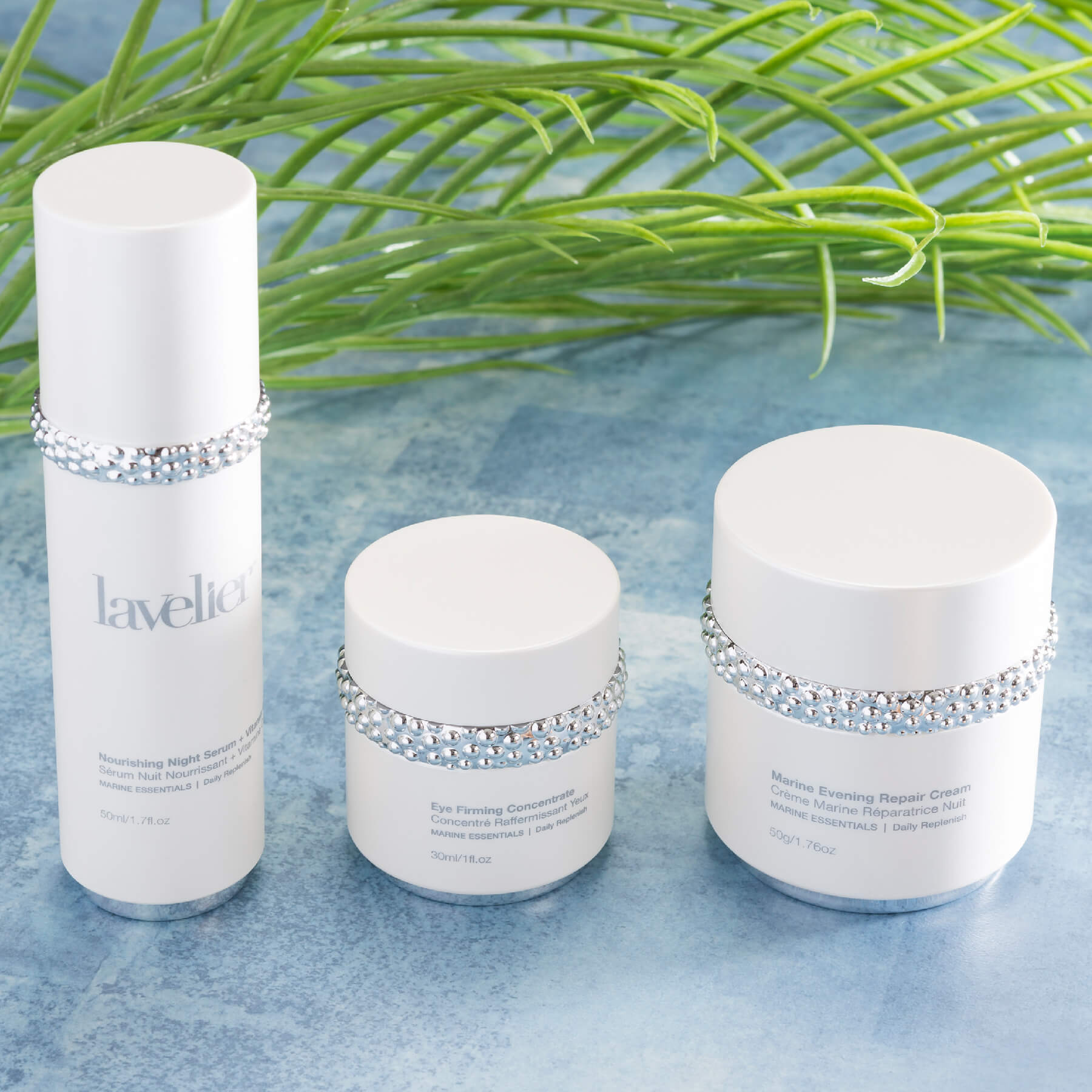 Vitamin E is probably the most versatile ingredient in the skincare-sphere because it has so many benefits. It leaves the skin feeling soft and restored, while also reducing the appearance of fines, wrinkles, and hyperpigmentation.
If you struggle with dark circles under your eyes, fret not! Vitamin E can help brighten the appearance of those dark circles effectively.
The great news is that our Lavelier Eye Firming Concentrate contains Vitamin E, so try pairing it with our Lavelier Fine Line Eye Serum for a wrinkle-free appearance.
Try Adding Some Facial Massages to Your Routine
Facial massages help increase the flow of oxygen and blood to our skin. Besides, this has the added benefit of reducing the look of puffiness. It also gives the skin a brighter appearance.
As well as improving the body's elasticity, the massage increases collagen production, which helps to prevent the formation of wrinkles. There are several massage techniques out there that you can try when applying your Lavelier Fine Line Eye Serum. 
Supplement Your Skin with the Goodness of Collagen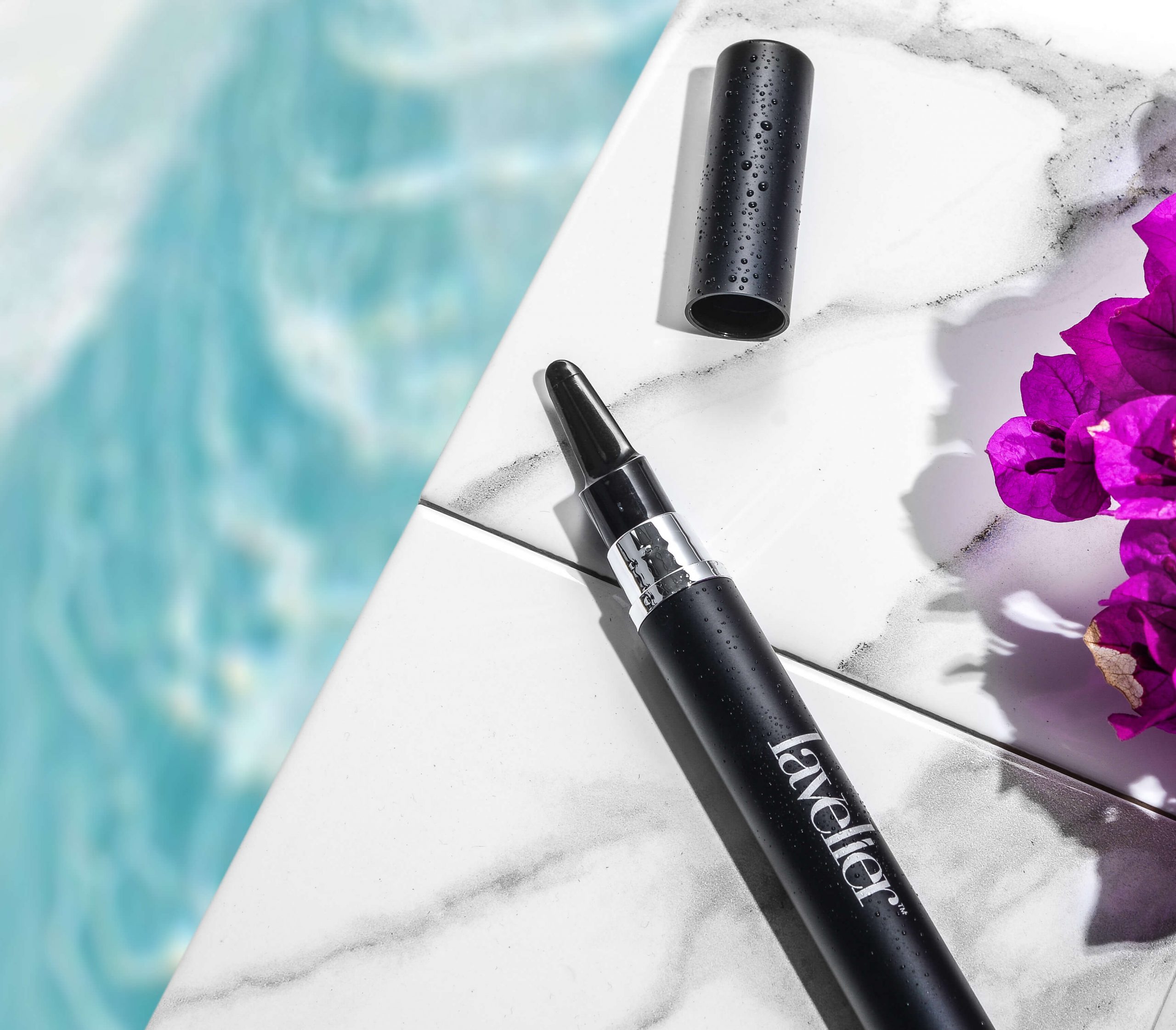 Collagen is one of the primary constituents of your skin. This is important because it contributes to the appearance of skin firmness and may also help with the look of elasticity and hydration. Unfortunately, the more you age, your body produces less collagen, causing dry skin and wrinkles to appear.
Studies have shown that collagen peptides or supplements containing collagen may help reduce the appearance of wrinkles and dryness.
To fully enjoy the incredible benefits of collagen, check out the Lavelier Rapid Eye Collagen Contour. It comes with an applicator that delivers the product nicely and evenly to your under eyes to target the appearance of those pesky creases.
Don't forget to supplement your application with the Lavelier Fine Line Eye Serum!
Give Acetyl Hexapeptide-8
Want to rejuvenate the appearance of your under eyes? Look for a product that contains Acetyl Hexapeptide-8.
This peptide compound is used to diminish the appearance of wrinkles. 
This ingredient has loads of benefits because it can lift and define the look of the skin without being too invasive. 
Along with Sodium Hyaluronate, Lavelier's Rapid Eye Collagen Contour harnesses the power of Acetyl Hexapeptide-8 to relieve fatigued-looking under eyes while also smoothing out the appearance of fine lines and wrinkles.
Pair it with the Lavelier Fine Line Eye Serum, and you're all set!
Lastly, Don't Leave Out Your SPF!
All of the products and steps above can help reduce the appearance of wrinkles, but it's crucial to remember that the best therapy is prevention.
Always remember to apply SPF before leaving the house in the morning. Do this after applying your Lavelier Fine Line Eye serum. SPF is key for preventing the appearance of wrinkles and hyperpigmentation, which are two of the more serious side effects of sun exposure.
That is why dermatologists usually advise people to use sunscreen. If you've been looking for a new favorite sunscreen, try Lavelier's Divine Day Defense SPF 30. Combine your SPF with a good pair of protective sunglasses to protect your eyes from UV damage while also preventing you from squinting excessively.
While it is important to use skincare products that will help diminish the look of your undereye wrinkles, prevention is always better than cure.
Besides the usual routine, drinking lots of water and eating healthy are also steps you can take to attain great-looking skin.
Good skin comes from years of caring for your skin and carrying out good skincare habits, on top of using products that target your skin concerns.
From wearing sunscreen every day without fail, to ensuring that your skin is adequately moisturized, every step counts when it comes to skincare.
Build a routine that suits you with Lavelier. Find out more about our products here.