Serums are touted as liquid gold in the skincare world. They're potent and rich in the finest of actives, making them a more luxurious step in your routine. Lavelier has tons of serums to offer, from vitamin C to brighten the look of the complexion to gold-infused formulas for a feel of opulence.
But Lavelier syringes are really something else. They are silky solutions of the highest caliber, made only from the best superfoods and extracts. The innovative syringe format makes application a breeze — you get to target your problem areas without accidentally using too much product.
Here's the 411 on our bestselling syringe, the Lavelier Advanced Marine Bio Syringe. We'll take a look at how to use it and what it has to offer, plus the seven cutting-edge ingredients that make it so awesome.
Introducing the Lavelier Advanced Marine Bio Syringe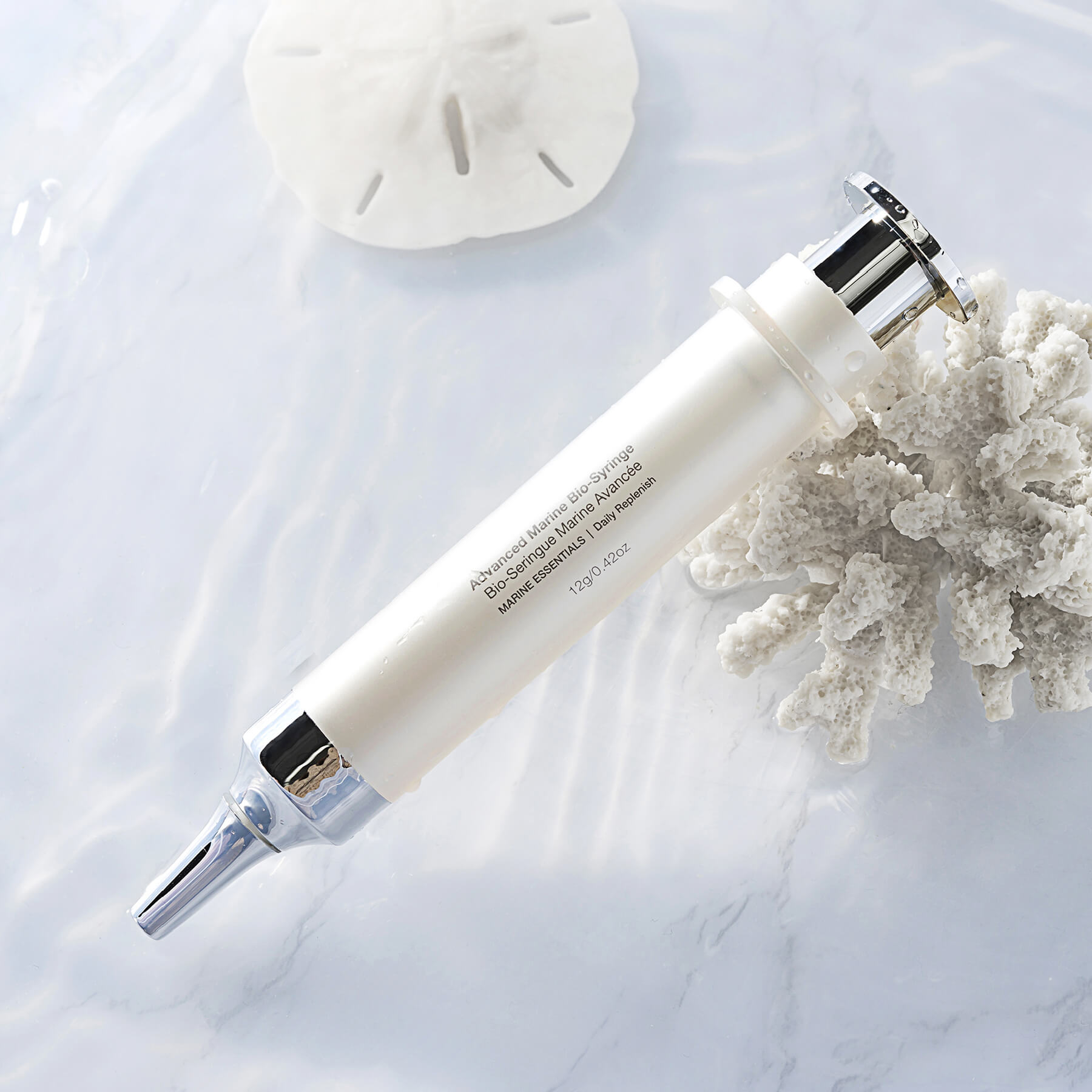 The queen of all our syringes is the Lavelier Advanced Marine Bio Syringe, a formula enriched with hyaluronic acid and DMAE — two holy grails when it comes to beating the appearance of skin aging. It works to smoothen the look of your complexion, minimizing the appearance of stark lines and wrinkles.
It's non-invasive, unlike other fillers that are a bit risky to use. All you have to do is apply it topically, like any other serum, directly onto your wrinkles and problem areas. Stay expression-less for two minutes while it dries.
You'll notice a reduction in the visibility of your lines and wrinkles almost instantly. It's the perfect syringe to use for special occasions when you need tight, smooth, and youthful-looking skin so that you're ready for your close-up.
Like all Lavelier products, this syringe doesn't contain harmful parabens and is 100% cruelty-free. It's great for anyone trying to be safer and more responsible with their skincare choices.
The Lavelier Marine Bio Syringe is packed with a plethora of incredible ingredients, from the classic hyaluronic acid to Lavelier's unique signature ingredient, red coral seaweed (but more on that later!). Check out the seven ingredients in this Lavelier syringe that will help you beat the appearance of wrinkles in mere seconds:
Hyaluronic Acid to Plump Up the Look of the Skin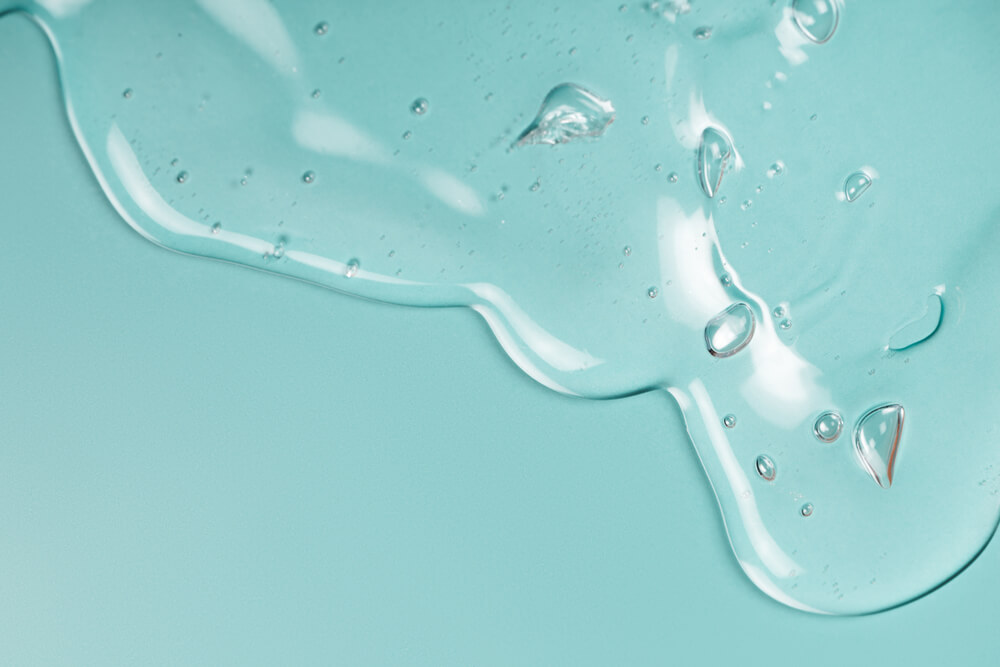 First up, we have the king of humectants — hyaluronic acid. You may have seen this ingredient in many hydrating lotions and toners. That's because it's amazing at retaining moisture in your skin, helping it to combat the appearance of skin aging, like wrinkles and age spots.
Technically speaking, hyaluronic acid is made up of little sugar molecules, also known as polysaccharides. These molecules are naturally produced by your body to keep the skin hydrated.
Hyaluronic is an outstanding hydrator. It has amazing moisture-binding properties. Good hydration is key when you want to get rid of the appearance of fine lines. The moisture helps volumize the appearance of your skin, making it look bouncy, taut, and wrinkle-free.
As you get older, your body will start producing less and less hyaluronic acid. Your skin will feel very dry, so you need to replenish its feel, and using a serum rich in hyaluronic acid is a great way to do so.
Because sodium hyaluronate works to hydrate and volumize the look of the skin, it makes deep lines less noticeable. 
DMAE to Give the Skin a Tighter Appearance
This one might sound a bit unfamiliar to those who haven't had much experience working with skincare products, but trust us — it's one of the best ingredients on this list!
Dimethylaminoethanol, also fondly called DMAE to make things easier for everyone, is a chemical compound with tons of benefits. It's known to reduce the appearance of not just deep wrinkles, but also darkness under your eyes after a stressful week and "turkey neck," or saggy skin by your neck.
DMAE increases the look of firmness in the skin, which is why it's infused in many lotions and creams for more mature ladies.
It's an incredible, effective, low-risk ingredient, so formulating our Lavelier Advanced Marine Bio Syringe with it was a no-brainer.
Vitamin A to Give the Skin a Firmer Feel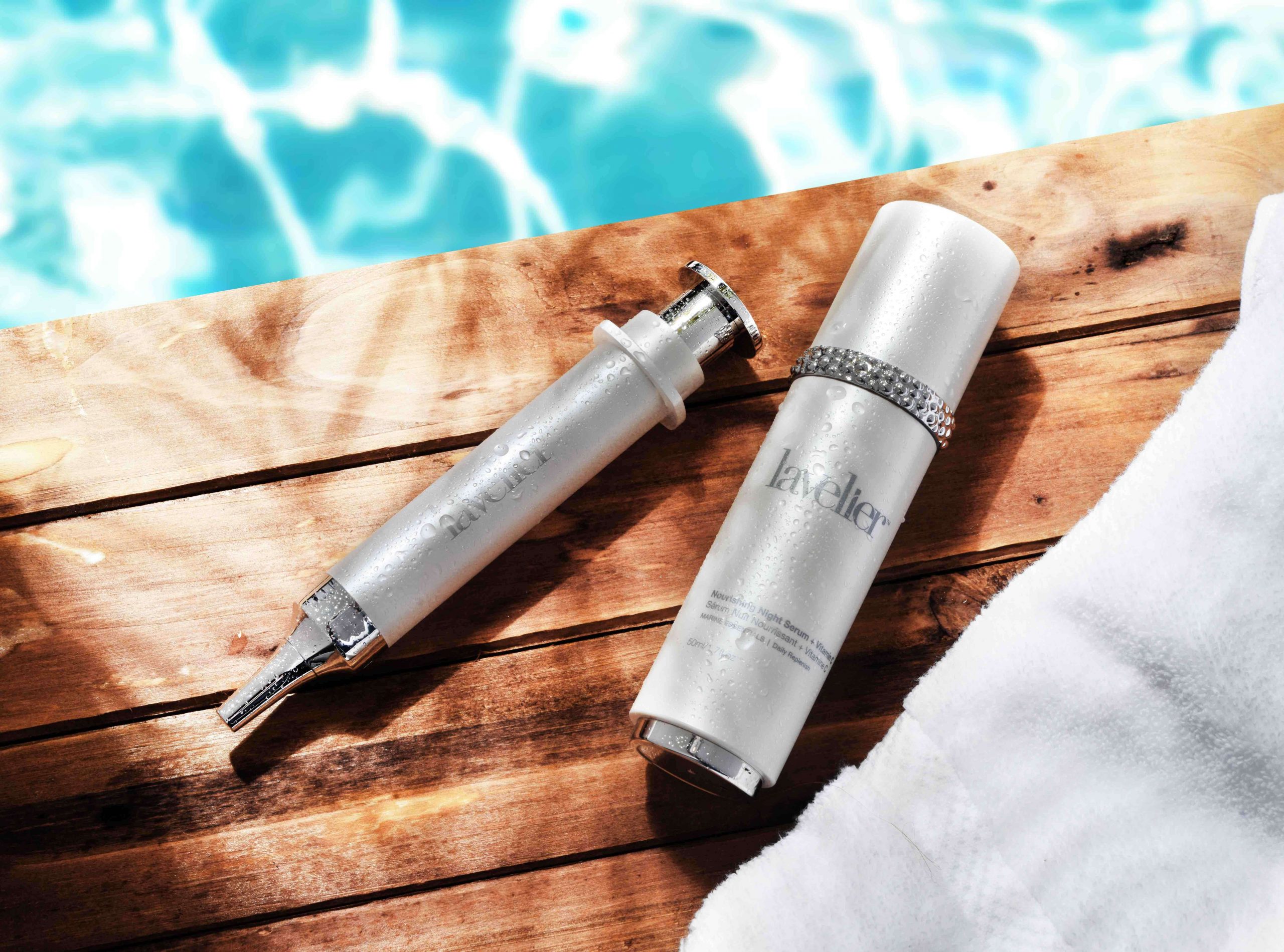 Vitamin A or retinol is among the most popular classic ingredients in the realm of skincare. In the Lavelier Marine Bio Syringe, you'll see vitamin A listed in the ingredient list as retinyl palmitate.
There are lots of retinol derivatives out there, each with its own unique structure and benefits. But retinyl palmitate is the gentlest and least irritating of them all, making it perfect for sensitive skin.
Like other forms of vitamin A, retinyl palmitate works to reveal skin that looks firmer and smoother.
Mica to Give You a Radiant, Glowy, Light-Reflective Complexion
To give your skin the lustrous glow it deserves, the Lavelier Advanced Marine Bio Syringe is also formulated with mica. Mica is a silicate mineral that is broken down and finely ground to create a shimmery powder, which is infused into skincare and makeup to make your skin look dewier.
Dubbed as "nature's glitter," mica has the ability to make your skin look brilliant and radiant, like a diamond. It makes your complexion catch onto the light, making it look bright and luminous, and therefore more awake and lively.
Mica is a popular ingredient in skincare collections that aim to brighten the appearance of the skin tone. Although it doesn't do much for fighting off the appearance of those pesky fine lines and wrinkles, it makes your skin look newer and younger because of its illuminating effect on your complexion.
Red Coral Seaweed to Give Your Skin Some TLC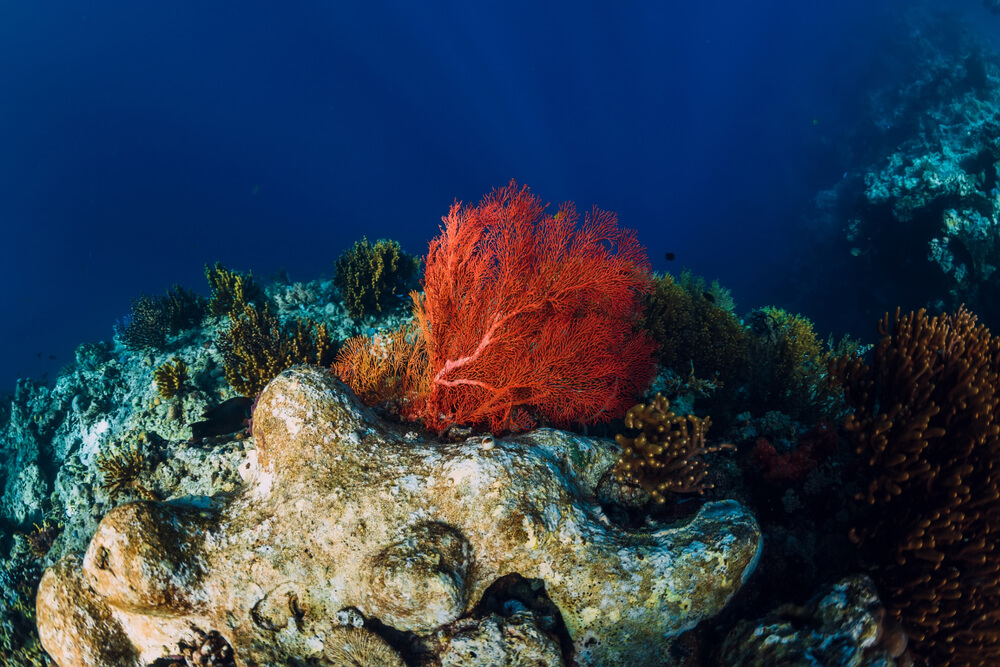 Yes, seaweed. The same seaweed you see when you're snorkeling on an island-hopping excursion. Red coral seaweed is a beauty underwater, but that's not all it's cut out to be. 
Because red coral seaweed lives by rocks and tide pools, it's rich in many minerals and marine compounds — many of which your skin will love. 
It slows down the appearance of skin aging, which means you'll see fewer wrinkles when using a serum with seaweed extracts.
Red coral seaweed is also awesome for making the feel skin silky-smooth. It has properties that make your skin look supple and touchable. It's a great way to make your skin feel young and plump when you graze your fingers over it.
Cucumber Extracts to Soothe the Feeling of Irritated Skin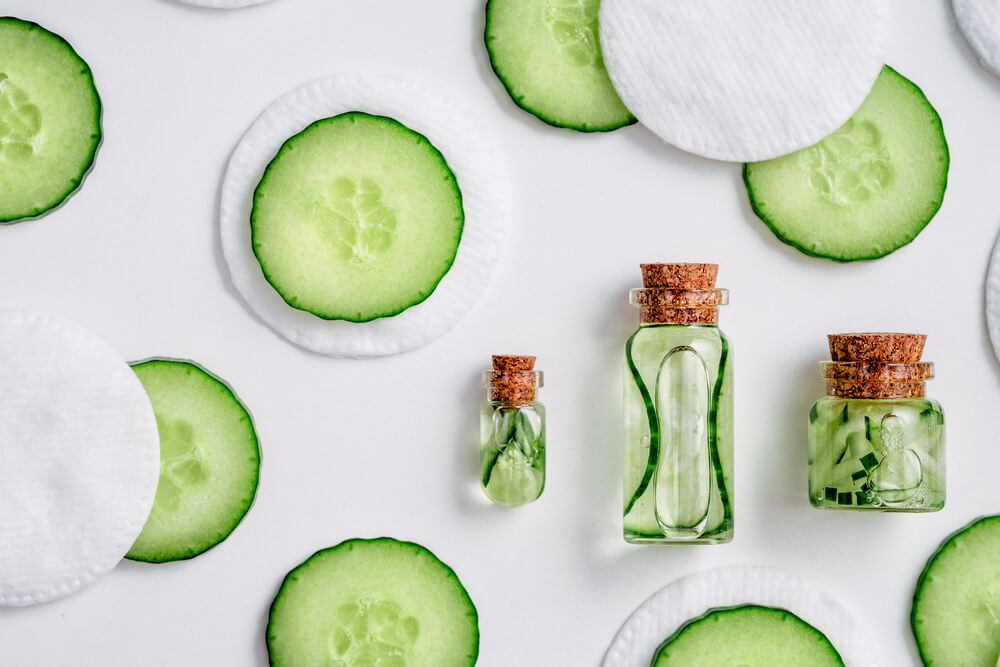 Cucumbers go great in your salads and are super refreshing when made into a juice. However, they're so much more than just a yummy veggie. Cucumber extracts do a lot for your skin too.
Not only do they reduce the look of puffiness, redness, and inflammation, but they also diminish the appearance of fine lines and wrinkles.
That's why there's a practice of putting cucumber slices over your eyes — because we inherently know that cucumbers feel so relaxing!
Why Serums are Excellent for the Skin
Serums usually sound intimidating to skincare newbies. Since they're not part of the essential line-up of cleanser, moisturizer, and SPF, they're often seen as an extra, unnecessary step. And while it's true that serums aren't a requirement to have a full routine, it's an excellent way to elevate your regimen.
A serum is kind of like a toner, except with a bit more viscosity and way more concentrated active ingredients. It's made to be super potent to target specific skin concerns. 
Because serums are formulated to be quite thin and spreadable in consistency, they have an easier time penetrating the deeper layers of your skin. That way, your skin can drink up all the concentrated goodness in your serum.
Lavelier takes it up a notch with our syringe products. These are highly concentrated serums packaged in an easy-to-use syringe, allowing you to apply the serum precisely where you need it.
Conclusion
The Lavelier Advanced Marine Bio Syringe is excellent for zapping away the appearance of lines and wrinkles, making your skin look smooth and tight.
This syringe is undoubtedly a powerhouse serum you need in your regimen, especially when you want to look your best. Use it consistently and the visibility of your lines will soon be minimized for good!