Twenty or thirty years ago, hearing about someone washing their face with just soap and water wouldn't be particularly surprising. It was a different time, after all. One with less pollution and fewer skincare developments compared to today.
However, in this day and age, our skin requires us to be more thorough. With more environmental stressors around us, it's in our best interest to cleanse off all the dirt and build-up that gathers on our faces throughout the day.
This is where the Lavelier Biology Mousse Cleanser comes in.
The Lavelier Biology Mousse Cleanser
A testament to Lavelier's mission of bringing healthy-looking skin, wellness and the environment closer together, the Lavelier Biology Mousse Cleanser harnesses the finest ingredients from science and nature. 
With a luxurious, foaming consistency, this product is gentle enough to cleanse the skin without causing excessive dryness.
While the Lavelier Biology Mousse Cleanser was formulated to complement all skin types, there are certain ways to determine if a product is the right one for you. 
Compared to serums and moisturizers which get to sit on our skin overnight, cleansers only stay on our faces for a minute or two. Because of this, there is a misconception that consumers don't have to be as discerning when choosing the cleanser. 
This, however, is not the case. It's important to remember that cleansers have just as much potential to make or break your routine as any other product. 
This is why it is important to choose a cleanser that complements your skin and your existing regimen. When narrowing down your cleanser choices, there are three primary things to consider: your skin type, your skin concerns, and the product's ingredient list.
If you happen to be on the hunt for a new cleanser, keep reading to discover how to choose the right cleanser for your skin — and if the Lavelier Biology Mousse Cleanser belongs in your regimen.
Determine Your Skin Type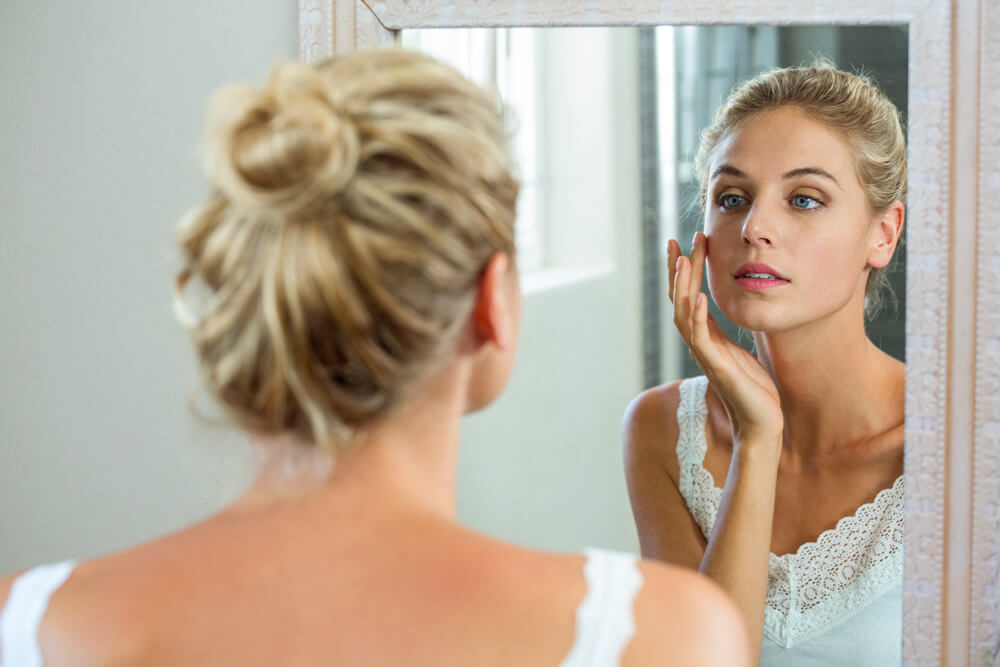 Let's go back to basics. Your skin type should be the primary basis of all your skincare choices. 
There are various ways to assess your skin type. For instance, according to Dr. Leslie Baumann's system, there are 16 different types to consider. However, the simplest and most common way is to determine whether your skin is oily, dry, or a combination of the two.
Let's discuss each:
Oily Skin
If you find yourself having to blot, wipe or powder your face to fight shine throughout the day, chances are that you have oily skin. This skin type is more common in warm countries due to the high humidity and tropical climate. 
Having oily skin involves the overproduction of oil or sebum, which can result in:
Shiny or greasy skin, especially in the T-zone

Pimples or blackheads

Less visible wrinkles and fine lines
No skin type is perfect, but those with oily skin get to look forward to the light at the end of the tunnel. While it can be troublesome to strike a healthy, non-greasy balance with this skin type throughout one's teens to twenties, the abundance of natural oils helps the skin stay young and plump.
Dry Skin
What about dry skin, then?
The opposite of oily skin, dry skin often appears flaky or wrinkly due to the lack of natural oil production. Other signs of a dry skin type include:
A tight, "squeaky clean" feeling, especially after cleansing

Visible fine lines

Small pores

Prone to dullness and itchiness
It's important to note that dryness is different from dehydration. Dry skin lacks oil, while dehydrated skin lacks water. Dry skin is a skin type a person is born with, while dehydration is a skin concern that can be corrected over time.
Here's a simple way to tell the two apart. When pinched, dry skin takes time to bounce back into shape. It is completely possible for anyone to have dehydrated skin, no matter what their skin type!
Combination Skin
Lastly, there is combination skin.
As the name suggests, the combination skin type is a fusion between the characteristics of oily and dry skin. If you have an oily T-zone but dryness on your cheeks, for instance, you most likely have combination skin.
If you happen to be unsure of your skin type, here's a simple test that helps you determine where on the spectrum you fall:
Cleanse your face, pat dry, and leave your skin bare for thirty minutes. Without the rest of your skincare routine to temper your skin's behavior, its natural tendencies are bound to show through. If your skin feels tight or starts to crack, you're on the dry side. If your skin starts to show excessive shine, your skin is oily. A mix of these two would spell a combination skin type.
Choosing a Cleanser for Your Skin Type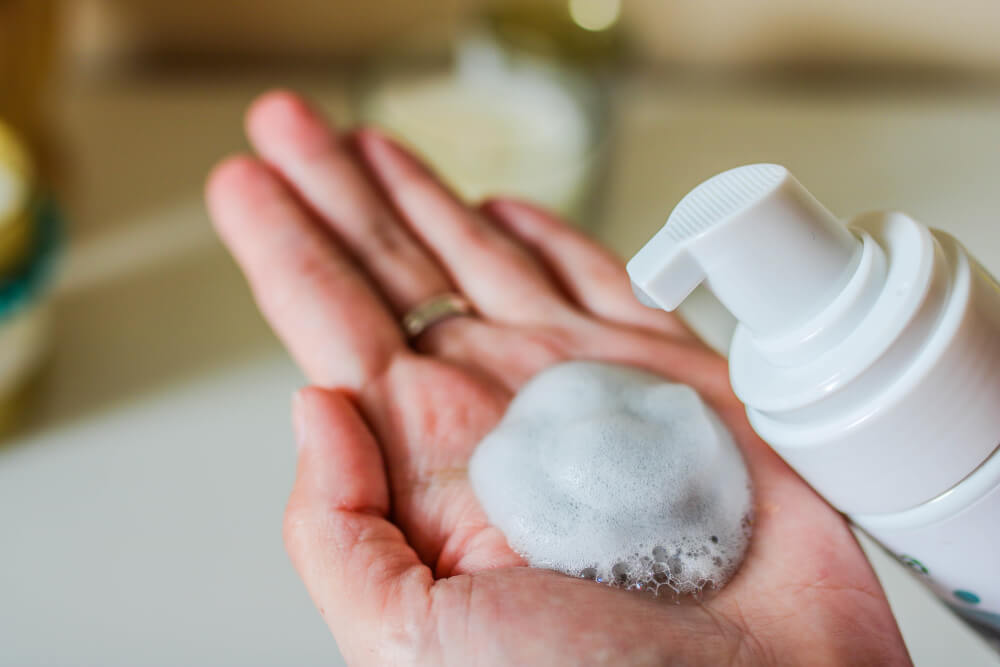 Once you figure out your skin type, you can then narrow down the best cleanser for you.
Gel cleansers are especially great for oily skin types since they are lightweight and can lift off excess sebum without drying out the skin. Meanwhile, those with dry skin would benefit from milk, cream, or oil cleansers, which can deliver more moisture to the skin.
Meanwhile, mousse formulations, like the Lavelier Biology Mousse Cleanser make a great match for any skin type.
Mousse cleansers have a whipped, cloud-like consistency (they are also recommended by estheticians). This not only makes cleaning more fun and relaxing, but it's also gentler than most formulations, too. Lightweight and moisturizing, mousse cleansers are an ideal in-between of gel and cream cleansers. Thanks to their unique formula, they are able to purify the feel of the skin while delivering moisture to the skin.
Tackle Your Skin Concerns
In addition to your skin type, you'll want to assess your skin concerns when choosing a cleanser, too.
The term "skin concerns" casts a wide net. This can cover anything from conditions like eczema and rosacea to more temporary issues like dullness, dehydration and acne.
Understanding your skin concerns can serve as a guide in carving out a skincare routine. When it comes to cleansers, for instance, there are a number of widely recognized red flags you'll want to double-check the ingredients list for: 
Alcohol

Sodium Lauryl Sulfate

Fragrance
The Lavelier Biology Mousse Cleanser is formulated without all of these sensitizing ingredients. But before we dive into that, here are the reasons why you'll want to avoid these ingredients in the first place:
What's Wrong with Alcohol, SLS, and Fragrances? 
Alcohol has long been a controversial ingredient in the skincare world. It's antibacterial and antimicrobial, making it a logical choice for cleansers, especially those targeting oily skin types. 
But alcohol isn't as good as it sounds on paper.
While not all kinds of alcohol are bad, Ethanol, Isopropyl Alcohol, Alcohol denat, and Methanol are some of the common forms of alcohol that may cause dryness and sensitivity. Despite cleansers not sitting on your face for too long, skincare experts have theorized that regular exposure to alcohol denat, in particular, can damage the skin barrier in the long term.
Sodium Lauryl Sulfate or SLS is pinpointed for similar reasons. A common choice in drugstore skincare and haircare products, SLS contributes to forming the bubbly, foamy lather that makes cleansing enjoyable. However, on the other side of the coin lies the threat of skin irritation.
The good news: Lavelier Biology Mousse Cleanser is both alcohol-free and SLS-free. Instead of choosing ingredients that may eventually lead to flare-ups, the product uses kinder alternatives. This eliminates the potential for future break-outs and irritation.
Taking the place of bubble-forming SLS, the Lavelier Biology Mousse Cleanser uses gentle, coconut-derived cleansing agents. 
There's one more common culprit that may contribute to a wide range of skin concerns: fragrance. A pretty add-on at best, the fragrance does not serve any function in skincare. It doesn't nurture nor cleanse; it simply makes products smell better while putting sensitivity-prone skin at risk. 
While the Lavelier Biology Mousse Cleanser is fragrance-free, it is infused with extracts from marigold flowers, willow, and chamomile that make cleansing feel rejuvenating.
Choose Strong Yet Gentle Skincare Ingredients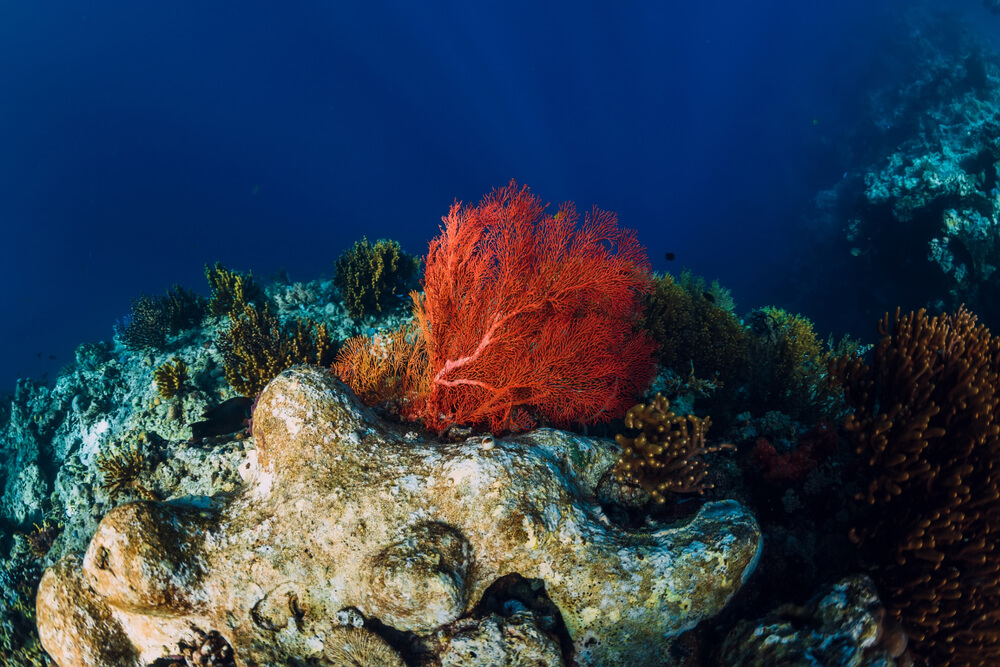 The core of every good skincare product is an equally good ingredient list. Like the rest of Lavelier's product roster, the Biology Mousse Cleanser has a superstar ingredient at the center of its formula: Red Coral Seaweed. 
While seaweed may seem like an unexpected ingredient to add to a skincare regimen, it has long been revered for its skin-loving properties. Among the different kinds of seaweed, Corallina Officinalis or Red Coral Seaweed has been discovered to have multiple skin-beautifying properties.
Red Coral Seaweed is a supercharged ingredient extracted from tidepools and rocky shores. With a unique skeletal system full of tunnels and pores, Red Coral Seaweed is one of the most complex algae structures found under the sea.
Gently lifts dead skin cells

to reveal brighter-looking skin

Smoothens and conditions the feel of the skin

Reduces the appearance of fine lines and wrinkles
Reinforce with Other Skin-Loving Ingredients
While Red Coral Seaweed delivers a handful of benefits, this super-ingredient is not the only reason the Lavelier Biology Mousse Cleanser is a great choice for all skin types. Let's take a deep dive into the other components that make up the Lavelier Biology Mousse Cleanser.
First, let's discuss the ingredients that make this product an effective cleanser:
We mentioned earlier that the Lavelier Biology Mousse Cleanser relies on coconut-derived cleansing ingredients. Some of these are: 
Sodium Cocoyl Alkyl Esters

Cocamidopropyl Betaine

Sodium Lauroyl Methyl Isethionate

Sodium Cocoyl Glutamate

Disodium Cocoyl Glutamate

Sodium Methyl Cocoyl Taurate
All of these ingredients are recognized to be mild and non-irritating, with the ability to effectively remove dirt without bothering the skin's natural balance. In addition to being cleansing agents, this pool of ingredients also creates the Lavelier Biology Mousse Cleanser's indulgent, foamy consistency.
Summary
In order to harness the multiple benefits of the Lavelier Biology Mousse Cleanser, simply dispense a small amount of the product and massage it into damp skin. Rinse off with cool water. Use twice daily for optimal results. Follow up with Lavelier's Marine Facial Toner for even more cleansing benefits. 
While the Lavelier Biology Mousse Cleanser delivers a wealth of benefits, remember that your skincare regimen doesn't stop at this step.
Follow through with a routine that not only contains effective ingredients but is considerate of your skin type and concerns as well. Discover more Red Coral Seaweed-infused skincare innovations from Lavelier.