Nobody likes dry skin. It can lower your self-confidence and even cause your skin to itch.
The weather and certain skin conditions can cause your skin to become dry. Even harsh soaps can strip your skin of moisture. 
While dry skin is common and mostly harmless, it can worsen if not addressed. Dry skin can be the cause of atopic dermatitis and skin infections.
Want to know how to keep your skin moisturized? 
Stick with us – we're about to share some amazing skincare products that work well on dry skin. Plus, we've included some testimonials from Lavelier reviews to attest to their efficacy!
Moisturizers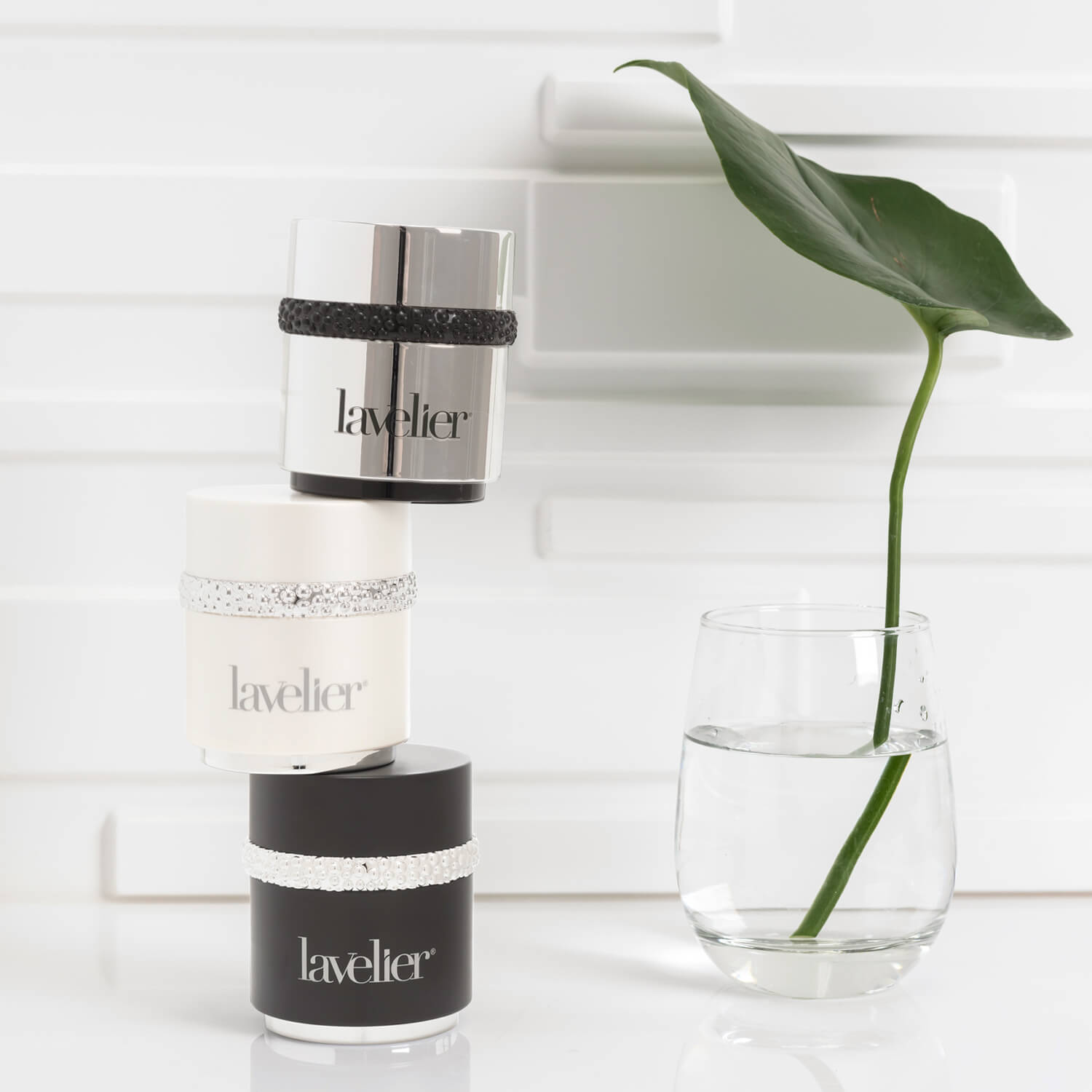 Moisturizers making it to the top of our list is a no-brainer. By the name alone, we already know that it's essential for dry skin. It's also an integral part of every skin care routine. 
Moisturizers combat the look and feel of dryness by retaining water in the outer layer of your skin. 
Not only do moisturizers keep your feeling skin soft, smooth, and less prone to cracking, consistent use of moisturizers also prevents the appearance of fine lines and wrinkles! 
Choosing a moisturizer that works for you can be challenging, considering the thousands of moisturizing products in the market today. 
You may have already tried several products that promise to hydrate your skin but just ended up costing you precious time and money.
To help you in your search, here are some of our most-loved moisturizers! We also included some Lavelier reviews that will convince you of their effectiveness: 
Marine Deep Moisturizer
The Lavelier Marine Deep Moisturizer soothes and refreshes the feel of your skin while also minimizing the visible signs of skin aging. We infused it with green tea extract and retinyl palmitate and formulated it for all skin types!
Lavelier reviews for our Marine Deep Moisturizer are nothing but praises. People who tried this moisturizer instantly experienced skin that looks firm and supple after only a few days of application! The Lavelier reviews also testify that our moisturizers helped them heal the appearance of eczema.
Our Marine Deep Moisturizer can make your dream of youthful-looking skin come true. One bottle can also last you a long time since you only need to apply a tiny amount per day. You can also use it with our Intensive Facial Peel for the best results.
Moisture Allure Cream
You could also try Lavelier's Moisture Allure Cream. This lush daily moisturizer can restore and replenish the feel of dry skin. 
We blended green tea and coral seaweed extract in this formula to create a rich cream. This product can make your complexion look more youthful. It also gives you a radiant glow! 
Apply it daily on freshly cleansed skin and massage it for better absorption.
Use it along with our Magnetic MicroLift Masque to get optimal results. This mask has essential oils that make your skin feel more supple, soft, and firm.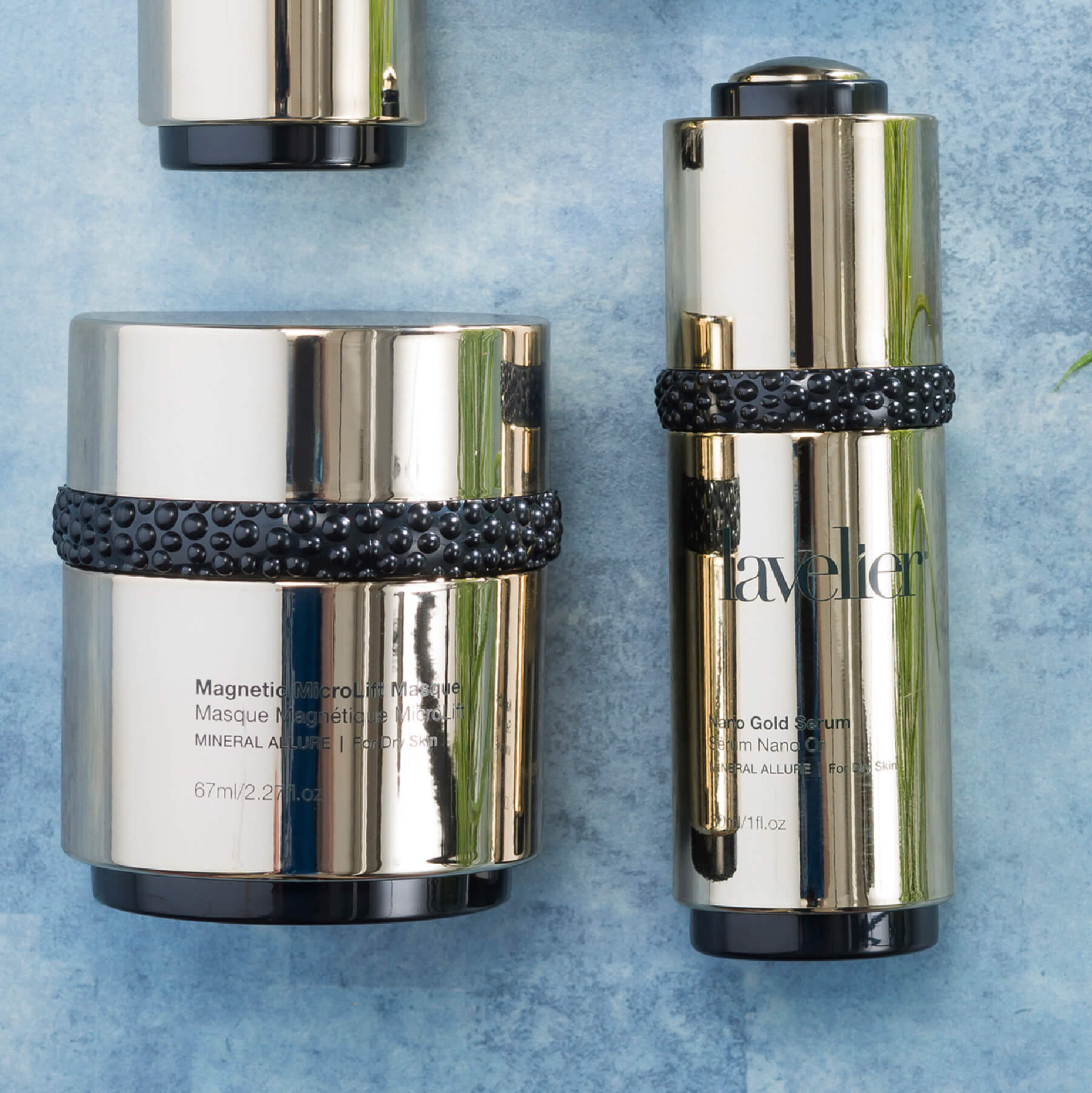 When And How To Properly Use A Moisturizer
But wait…
Finding the perfect moisturizer is not all that there is when hydrating your dry skin. You also have to know the proper way to use it.
Want to maximize the benefits of using a moisturizer? 
Follow these tips: 
Apply your moisturizer right after taking a shower or a bath. Moisturizers work best when you apply them on damp skin. It's best if you don't dry off your skin after stepping out of the shower, so your moisturizer can lock in that moisture. 
Reapply your moisturizer twice to thrice a day, depending on your skin type. Just make sure that your face is clean before you put on that second (or third) coat. 
Your face is not the only part of your skin that dries out, so you have to moisturize other parts, too, especially your hands. Of all other parts of your body, your hands get the most exposure to irritants! Apply a moisturizer to your hands every time you wash them.
Sunscreen
The sun gives us so many things, including our body's much-needed vitamin D. However, sun exposure can evaporate moisture and oils from your skin, causing it to feel dry. Too much exposure to the sun can also result in the appearance of premature skin aging and cancer. 
The sun is most direct between 10 am and 4 pm, so try to avoid going out during these times. 
But we often cannot afford to avoid the sun's harmful rays, so wearing sunscreen is your best option.
Here's our best sunscreen to keep your skin protected from the sun:
Divine Day Defense SPF 30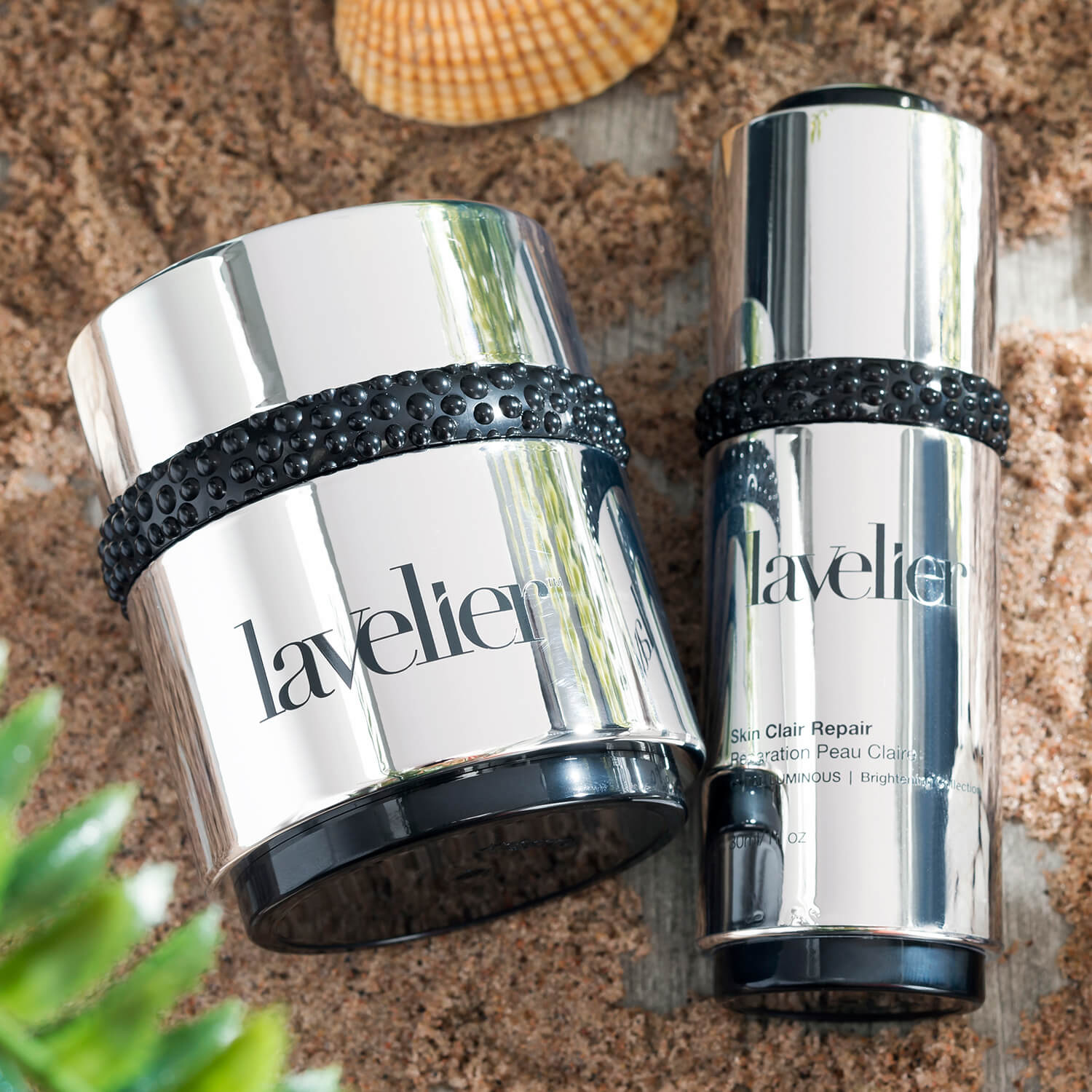 When shopping for sunscreen, you have to consider its sun protection factor (SPF). Grab a sunscreen with an SPF of at least 30 for everyday use.
Don't be afraid to step out into the sun with our Divine Day Defense SPF 30! This unique sunscreen has a powerful infusion of marine extracts and botanicals. 
With our Divine Day Defense SPF 30, your skin is also less prone to drying out. You will also notice your complexion looking more balanced and luminous! 
Here's a tip: you can use our Skin Clair Repair along with our sunscreen to see even more amazing results. This product can minimize the appearance of hyperpigmentation and dark spots on your neck and face. 
How Often Should I Use Sunscreen?
All the time. 
We're not only talking about your trip to the beach. You have to apply sunscreen every. single. day. 
It doesn't matter if it's cloudy—the sun's harmful UV light can still pass through the clouds. You should also wear sunscreen even when you're at home!
Apply sunscreen to dry skin 15 minutes before stepping out. 
You also have to reapply throughout the day, especially if you're sweating or swimming. Take note that the water can reflect the sun's UV light stronger, so you'll get sunburned faster.
Protect not just your face but every part of your skin. Although sunscreens do an excellent job keeping away the sun's harmful UV rays, covering up is always a good idea to stay safe. 
Put on sunglasses or wide-brimmed hats too. Don't worry if you need to put on makeup. You can still add sunscreen to your routine.
Mild Cleansers
It's very refreshing to clean your face and body at the end of a long day, especially if you've been exposed to pollution and dirt.
However, some soaps, shampoos, and detergents remove your body's natural oil, thus stripping your skin of moisture. 
Find a soap that is mild and has added fats and oils. The best option for dry skin is to find gentle cleansers, especially those with added moisturizers.
Avoid products with dye, fragrance, and alcohol. Instead, look for a product labeled as hypoallergenic.
Biology Mousse Cleanser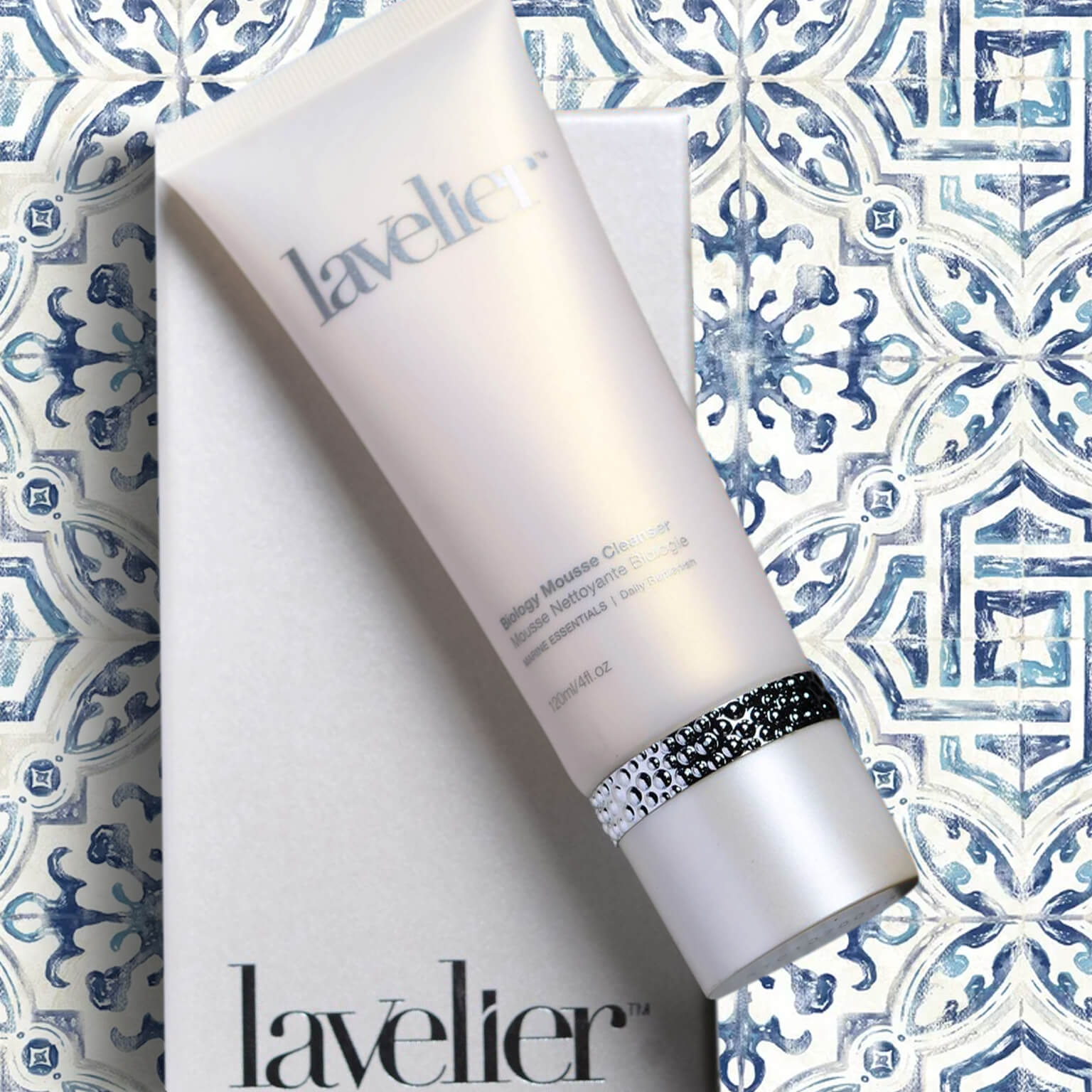 Rid your skin of dirt, makeup, and other impurities with our Biology Mousse Cleanser. This cleanser can refresh and energize the appearance of your skin. 
According to one of our Lavelier skincare reviews, the Biology Mousse Cleanser makes the skin look flawless, clean, healthy, and soft! 
The best part? We infused it with a humectant, glycerin, to make sure it also hydrates your skin. We also included Lavelier's signature ingredient — coral seaweed! 
Use our Biology Mousse Cleanser before applying the Marine Deep Moisturizer for optimal results. 
More Products For Dry Skin
There are many remedies you can do to prevent or control the feeling of dry skin. 
We also listed down some impressive products that can hydrate your skin:
Marine Evening Repair Cream
Are you looking forward to a night of refreshing beauty sleep? 
Apply our Marine Evening Repair Cream every night before you go to bed! 
Lavelier's Marine Evening Repair Cream retains your skin's moisture levels and works on making your skin look plump and firm. You'll be sure to have a good morning when you see your beautiful and luminous skin!
People who wrote Lavelier skincare reviews testify that this evening cream works on dry skin! Their skin stopped feeling tight and rough as well. 
Intensive Facial Peel
Rubbing or scratching your skin may aggravate the symptoms of dry skin and even cause infection. 
Avoid using scrub brushes and sponges to prevent damaging your skin. Use them lightly if you have to.
To exfoliate, you can use our Intensive Facial Peel instead. It will smooth out the look of your skin thanks to its infusion of nutshell powder. This dynamic exfoliator also includes the potent abilities of coral seaweed. Now you'll have a more youthful, fresh, and cleaner appearance!
Lavelier reviews say that using the facial peel helped them get rid of dry skin! People love how the product is very effective in removing dead skin cells. Satisfied customers also left Lavelier reviews saying that this facial peel made their skin look brighter. 
Here's the good news: it's not harsh on sensitive skin! According to Lavelier reviews, our clients did not have any irritation from this product at all. It works for both oily and dry skin.
Seascape Body Scrub
Another exfoliator on this list is the Seascape Body Scrub. This gentle exfoliant contains powerful coral seaweed extract. Using this will help improve the appearance of flaky skin, too. Apply this body scrub weekly to experience skin that looks clear, smooth, and fresh.
Fine Line Eye Serum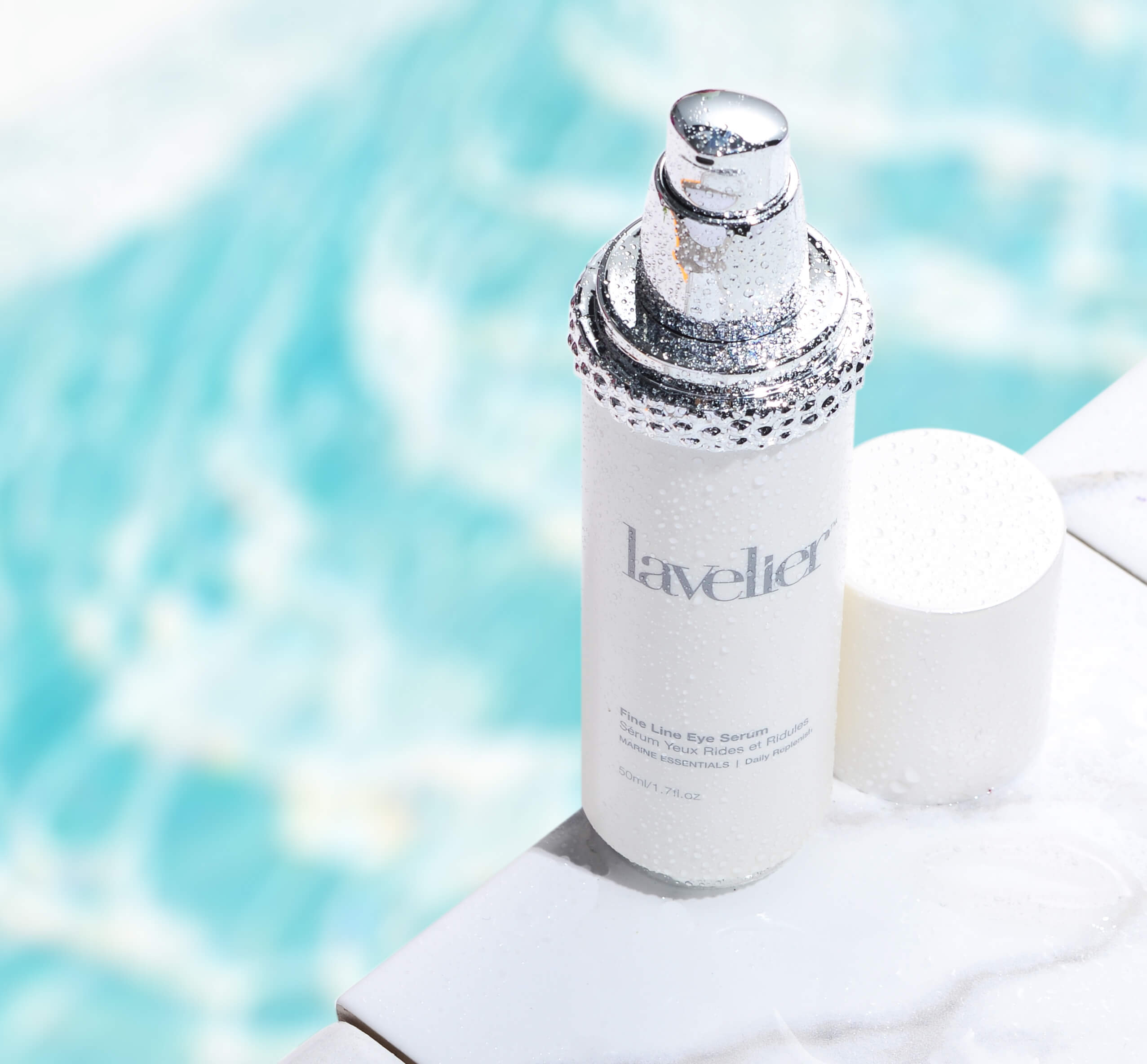 Your eye area needs some pampering, too. When your skin is dry, it can shrink skin cells, promoting the appearance of premature wrinkles and fine lines.
Moisturize your eye area with the Lavelier Fine Line Eye Serum. We formulated it with the skincare superstar hyaluronic acid to give you its intense moisturizing benefits! We used the salt form of hyaluronic acid, sodium hyaluronate, for our Fine Line Eye Serum.
People who use this product wrote in Lavelier skincare reviews that the serum is "worth every penny." You can use this either in the morning or at night. You can even apply it twice a day!
Coral Luminous Masque
Step up your skincare routine with our Coral Luminous Masque. Like our Fine Line Eye Serum, this mask also has an infusion of hyaluronic acid. We included essential oils in our formulation to help soothe the feeling of dry skin. We also added sea algae extract to help make your complexion look more lustrous and balanced.  
You can use the mask every four weeks to get optimal results. Ensure that your face is clean before gently applying the mask on your face. You can also massage the remaining serum into your skin. People using this product wrote on Lavelier reviews that the treatment gets better every time. 
Trust Lavelier Reviews and Say Goodbye To Dry Skin
Start taking care of your dry skin as early as possible and avoid further skin problems. While there are many remedies you can do to counter dry skin, investing in a good product that works can save you time, money, and effort.
With this article, we took the guesswork out of finding the right moisturizer for you. We at Lavelier ensure that our products can work for every skin type and problem. You can even check out the products we specially formulated for dry skin!
Here at Lavelier, we are so excited to help you achieve your skin care goals!