Modern day life is all about convenience, and our electronic devices play a huge role in helping to keep our days running smoothly. Reaching for a phone first thing in the morning, spending all day hunched in front of a computer, followed by an evening of scrolling through social media on a tablet – this routine will sound all-too-familiar for many of you.
Unfortunately, all of that screen time isn't doing your skin any favors. To be fair, it's not the screen time itself that's the problem. Instead, it's how people tend to sit with their necks and heads bent downwards when they're using said screens that causes the issue.
What exactly is the issue, you're probably wondering?
Tech neck, a skin concern that's rapidly becoming more and more prevalent. If you've been noticing that fine lines and horizontal wrinkles are appearing on your neck at a much faster rate than the rest of your skin seems to be aging, then tech neck could be the problem.
Don't worry, it's not too late to put a stop to the damage and achieve a smooth-looking neck once again. Read on as Lavelier dives deep into the modern day skin concern known as tech neck. We'll also be explaining exactly how our Collagen Cream will help you to reduce the visibility of the lines, wrinkles, and loose skin that tech neck is infamous for producing.
What Exactly is Tech Neck?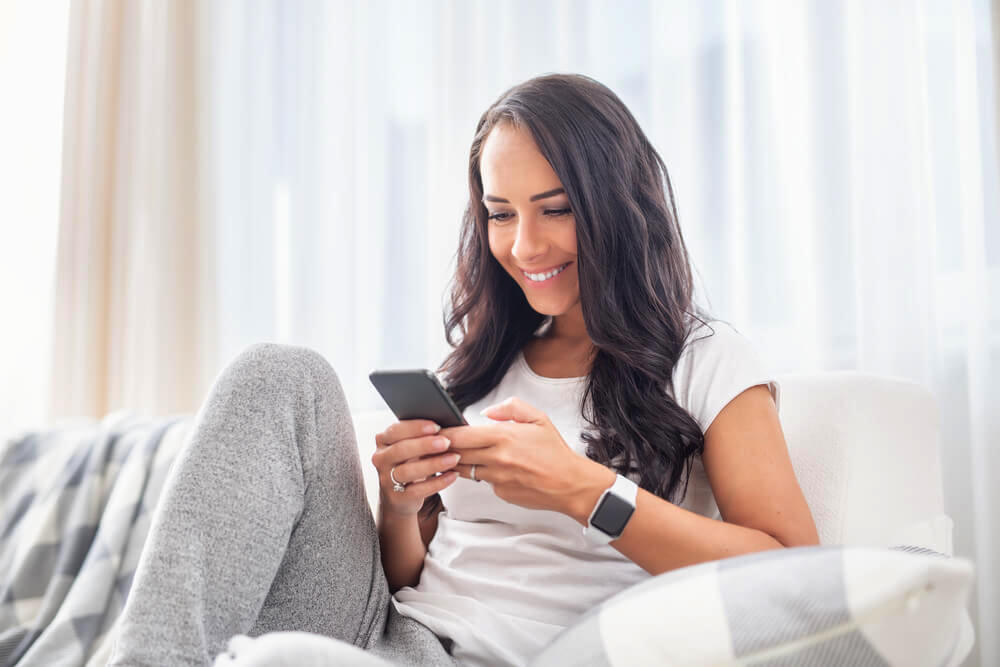 Tech neck may sound like a marketing term coined by a clever cosmetics brand, but it's a very real skin condition. It refers to horizontal lines that develop prematurely on the neck. They can start to develop when a person is in their 20s or 30s, long before visible signs of aging are apparent on other parts of the face and body.
What causes these lines to appear so early?
All of that looking down that you do when you're staring at an electronic device. Granted, this isn't the only cause – your sleeping position can play a role in neck lines too. However, tech neck has become more common because of how addicted people have become to technology.
So, what can you do to diminish the appearance of tech neck?
This is where Lavelier's Coralline Collagen Firming Neck Cream comes in…
How Can Lavelier's Collagen Cream Help to Minimize the Visibility of Tech Neck?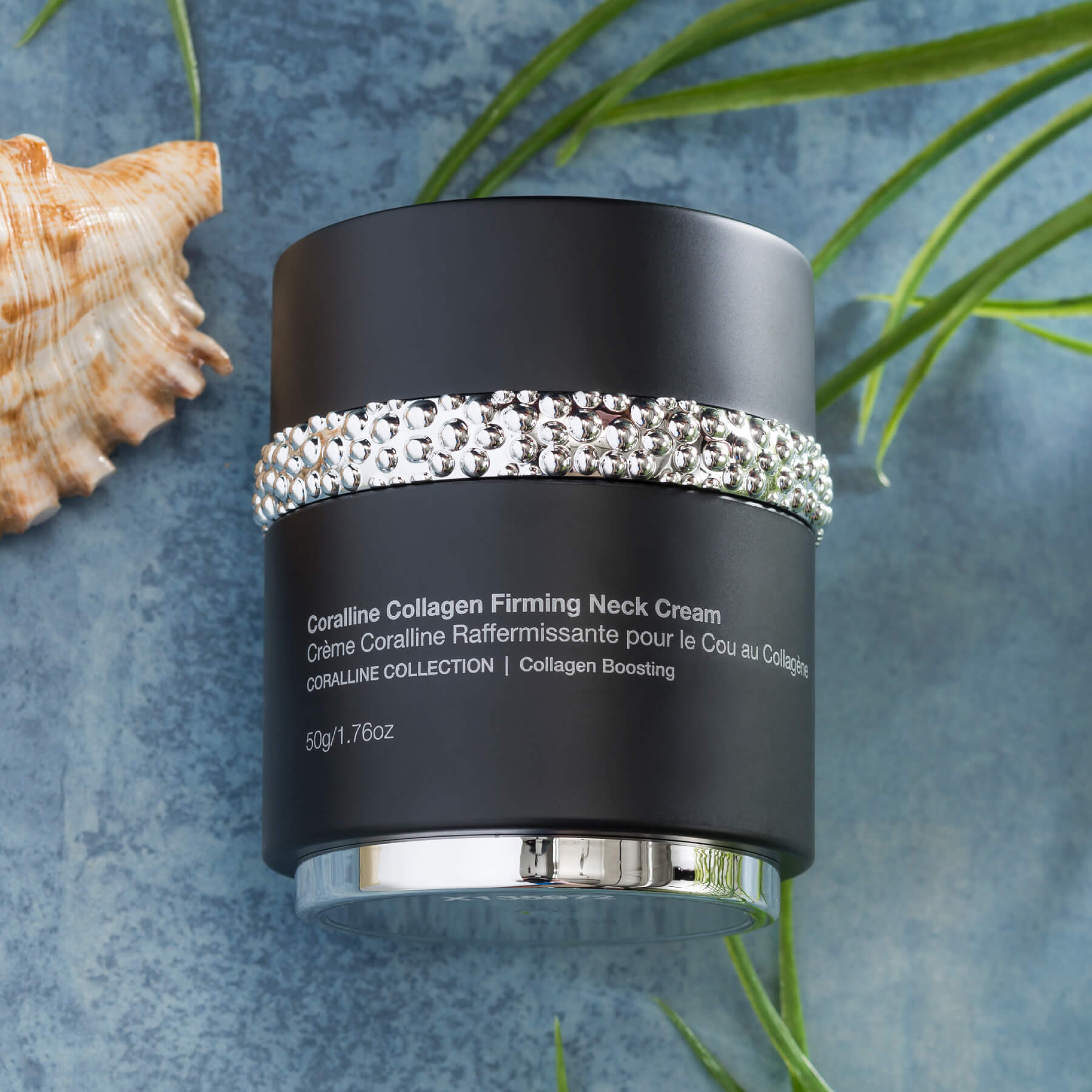 The Coralline Collagen Firming Neck Cream from Lavelier is designed to reduce the appearance of neck lines, including those caused by tech neck.
It works in a few different ways, and this is all thanks to the diverse cocktail of ingredients incorporated into each jar.
To start with, we have humectants. These ingredients have moisture-binding properties, making them great for hydrating the skin. Skin that feels well-moisturized and hydrated will look plumper and fuller, which immediately minimizes the visibility of lines and wrinkles.
The humectants that you'll find in our Collagen Cream include glycerin and sodium hyaluronate – two of the most popular humectants in the skincare industry. There's also an extra-special humectant included on the ingredient list. It's our signature ingredient here at Lavelier; red coral seaweed extract.
Red coral seaweed extract is abundant in antioxidants, as are many of the other botanical extracts that we've used in our Collagen Cream. Thyme, pine cone, lemon leaf – there are some truly unique compounds in this blend that really pack a punch. They give your skin what it needs to feel more active and alert. This, in turn, gives it a younger finish.
We also infused our Collagen Cream with some potent vitamins, including A, C, and E. These will help to strengthen and fortify the feel of your skin, while reducing the appearance of fine lines and wrinkles.
All in all, our Collagen Cream really does offer the perfect balance of ingredients for diminishing the look of tech neck.
How to Use the Lavelier Collagen Cream
Don't worry, our Collagen Cream isn't tricky to use. All you need to do is apply an even layer of the cream over your neck before massaging it in. We recommend that you use it daily for best results.
Start By Cleansing & Toning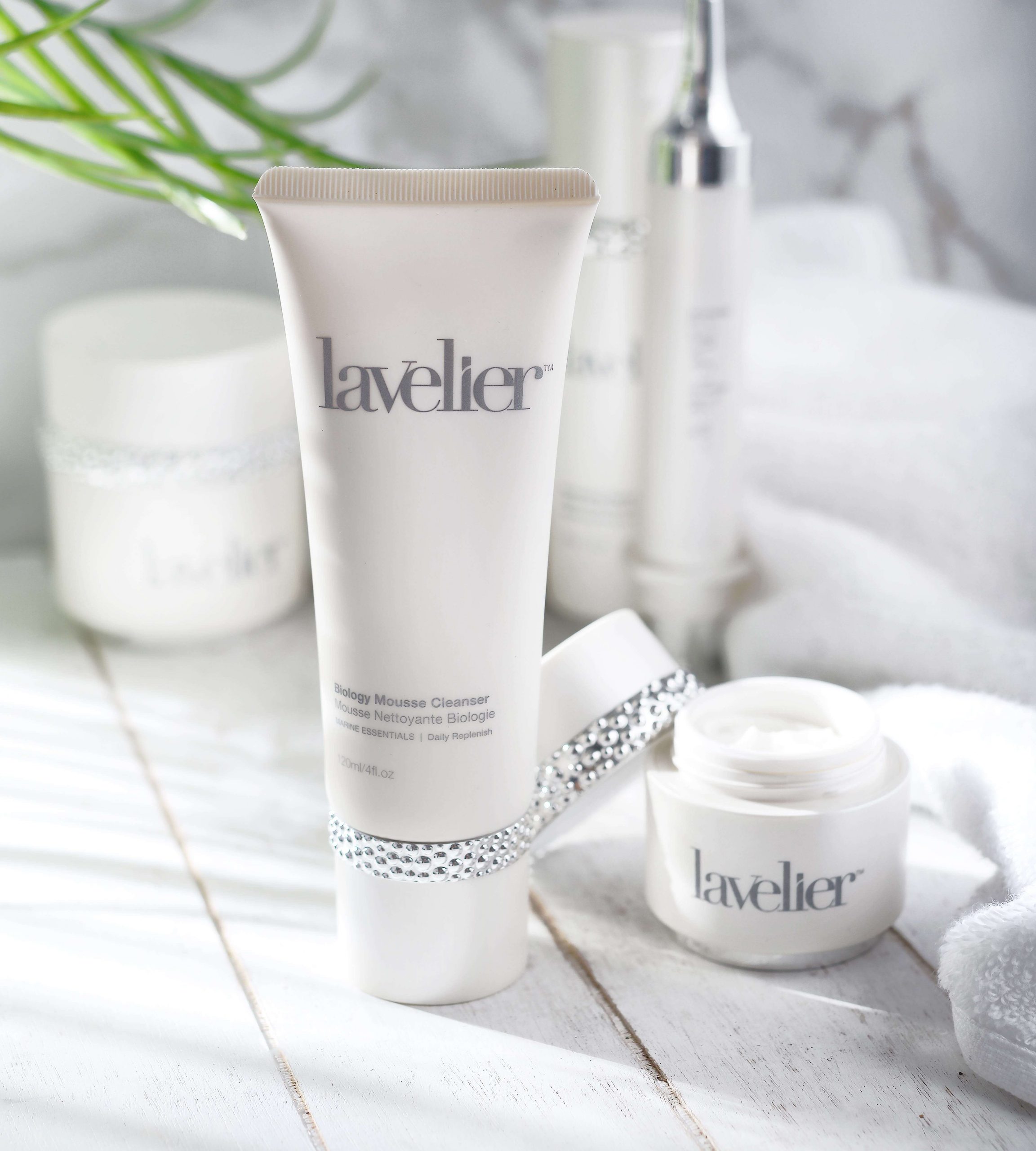 That said, to get the most out of your cream, make sure that your skin has been thoroughly cleansed first. We would recommend doing this with the Biology Mousse Cleanser. It forms a rich and satisfying lather that lifts dirt, excess oil, and other impurities without leaving the skin feeling stripped and parched.
Once you're done cleansing, follow up with a dab of our Marine Facial Toner. Using a toner after cleansing will help your skin to feel more receptive to the ingredients that you apply next.
Consider a Serum
After toning, it's up to you whether you move straight on to the Collagen Cream or whether you apply a serum first. If your skin type is on the oily side, we'd recommend going with just the cream. However, if your skin is quite dry and could do with an extra dose of love, try layering a serum over your neck before applying the Collagen Cream.
Our top serum pick to enhance the effects of our Collagen Cream? The Lavelier Collagen Firming Complex Serum. Just like our Collagen Cream, this serum is a part of our Coralline Collection. All of the products in this collection are designed to reduce the visible signs of skin aging, and this serum is no exception. It's loaded with vitamins and humectants to leave your skin feeling loved and cared for, a sensation that will only amplify once you treat it to our Collagen Cream.
Apply the Collagen Cream
We would recommend using our Collagen Cream at night. It contains some pretty powerful ingredients that can leave your skin feeling more vulnerable to sun damage. It doesn't help that the skin on the neck is thin and has fewer oil glands, meaning that it's already prone to extra damage.
However, if you decide to use our Collagen Cream in the morning, this is fine too. Just make sure that you also protect your neck with a sunscreen before stepping outside.
What Else Can You Do to Reduce the Appearance of Tech Neck?
So, other than religiously slathering our Collagen Cream over your neck each night, what else can you do to reduce the appearance of tech neck?
Fortunately, there are a few steps that you can take, and we would highly recommend that you do so. A combination of approaches is always the best way forward when it comes to achieving flawless-looking skin.
Try the Coralline Collagen Wrinkle IV Rescue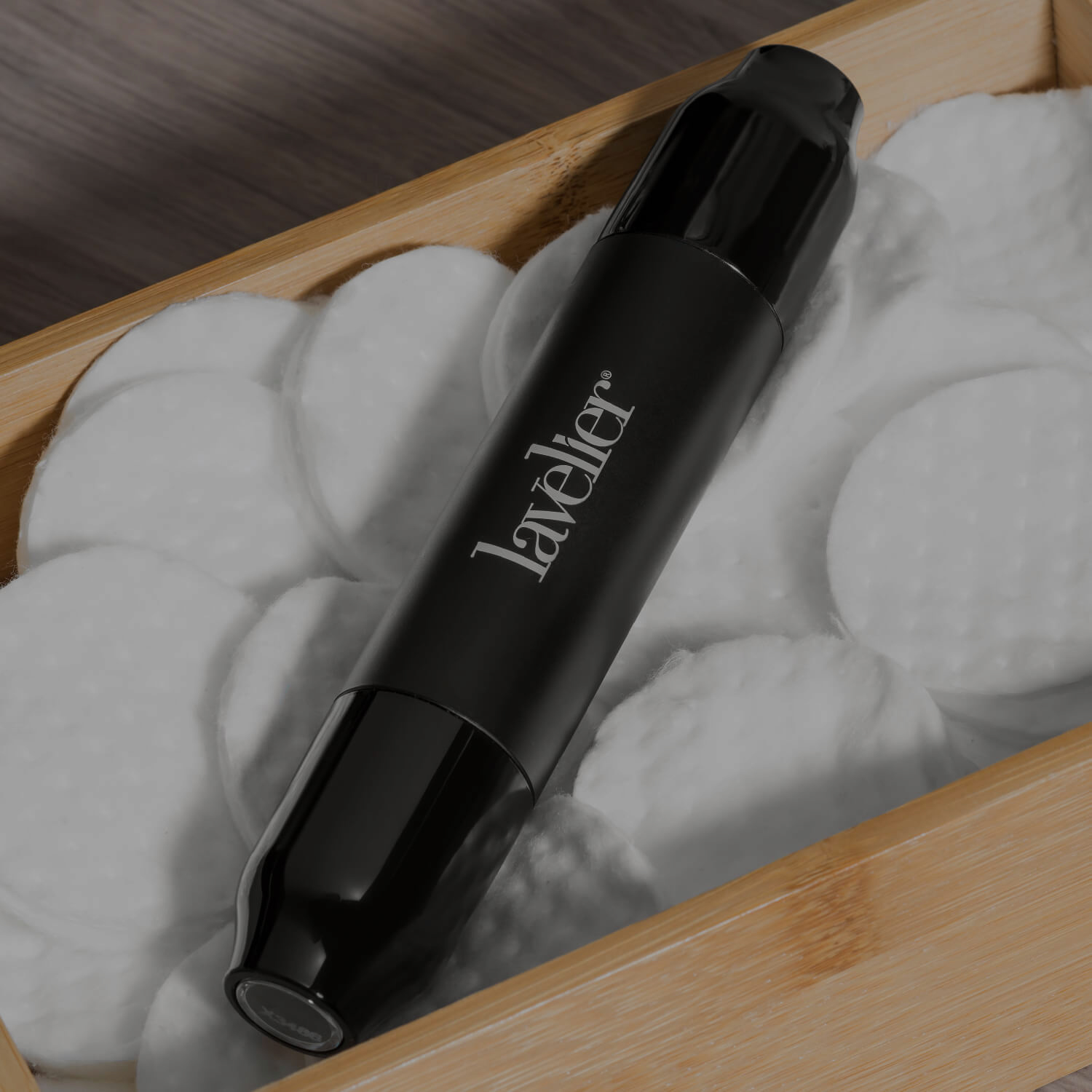 One of our favorite ways to instantly smooth away the appearance of fine lines and wrinkles anywhere on the face or neck? The Coralline Collagen Wrinkle IV Rescue.
This clever little formula contains a special concoction of ingredients that enables it to instantly transform your appearance. In this blend, you'll find acetyl hexapeptide-8, DMAE, sodium hyaluronate, cucumber extract, red coral seaweed extract, and so much more.
The result?
A neck that looks significantly smoother, firmer, and younger.
Treat Your Neck to a Weekly Mask
You probably already know how beneficial face masks can be. However, with the word "face" being in their name, people often neglect to bring their masks downwards onto their necks when masking.
That's right, you don't need to invest in a whole new neck mask. So long as the mask that you use on your face has a clay or creamy formula, you'll be able to use it on your neck too.
Our top choice? The Lavelier Coralline Collagen Boosting Masque. It has been designed specifically to restore the look of elasticity to the skin, which is exactly what you need to tighten up the appearance of tech neck.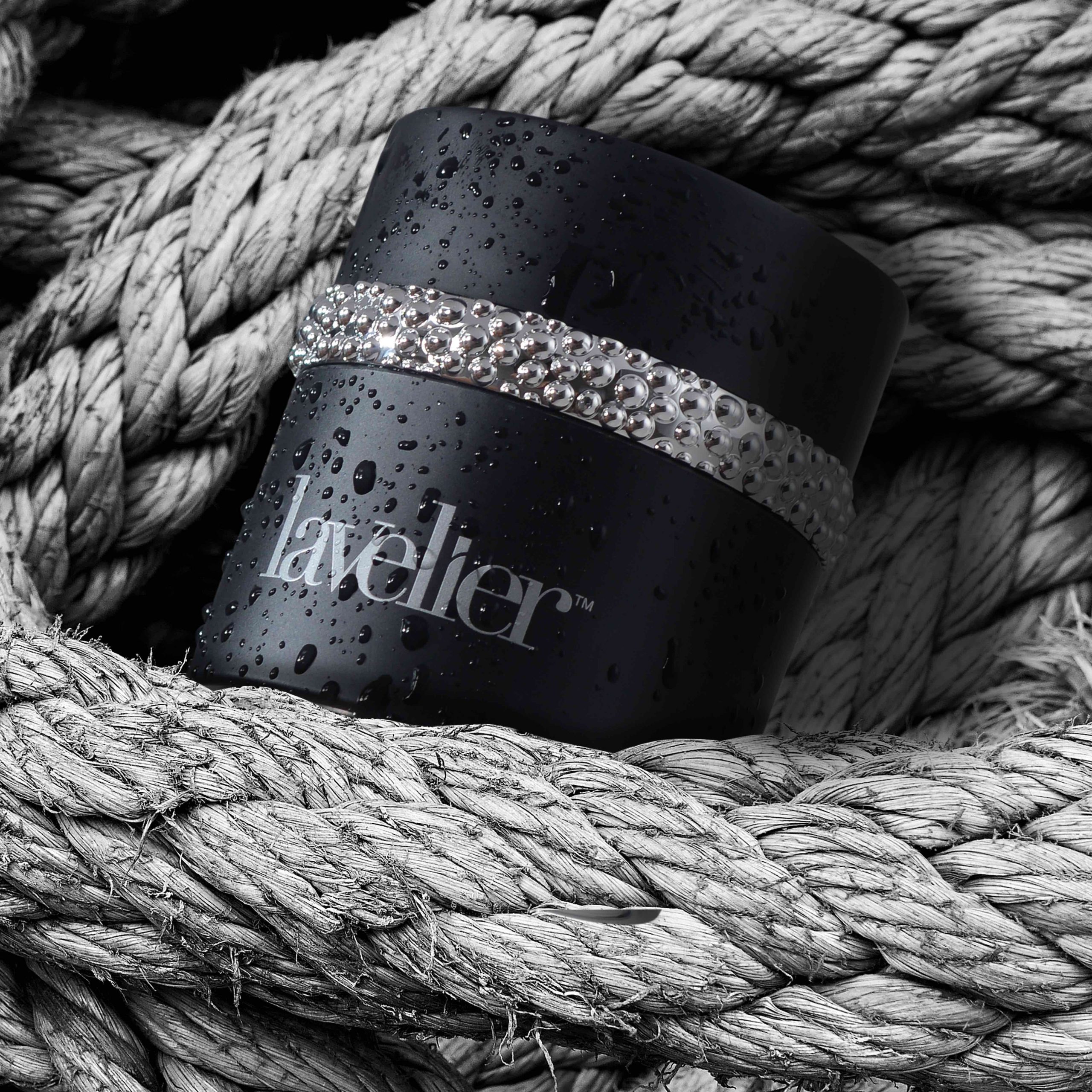 Watch Your Posture
This is one of the most important tech neck tips that we could share. After all, it doesn't matter how many exquisite skincare products you use – so long as you're continuing to contribute to the problem, it's never going to improve.
If you know that you're guilty of spending hours looking down at your screen, it's time to make a change. Rearrange things so that, rather than looking up, you're now looking straight across at your scree instead.
Good back posture helps too. Make sure that you sit up straight, and avoid hunching over. If this means that you need to invest in some new furniture, do it. Trust us, your neck will thank you.
Sleep on One Pillow
While it's easy to keep an eye on your posture during the day, this becomes near-impossible at night. If you sleep with two pillows, then this puts your neck at quite an angle from the rest of your body. The result? Folds and creases that wouldn't have otherwise formed. These may initially bounce back to nothing, but, as you age and elasticity declines, they'll soon stick around.
Considering that the average person spends a third of their life asleep, sleeping on one pillow helps with the appearance of tech neck in a big way. It keeps your neck at a more neutral angle, which prevents those wrinkles from appearing.
Keep Your Neck Protected From the Sun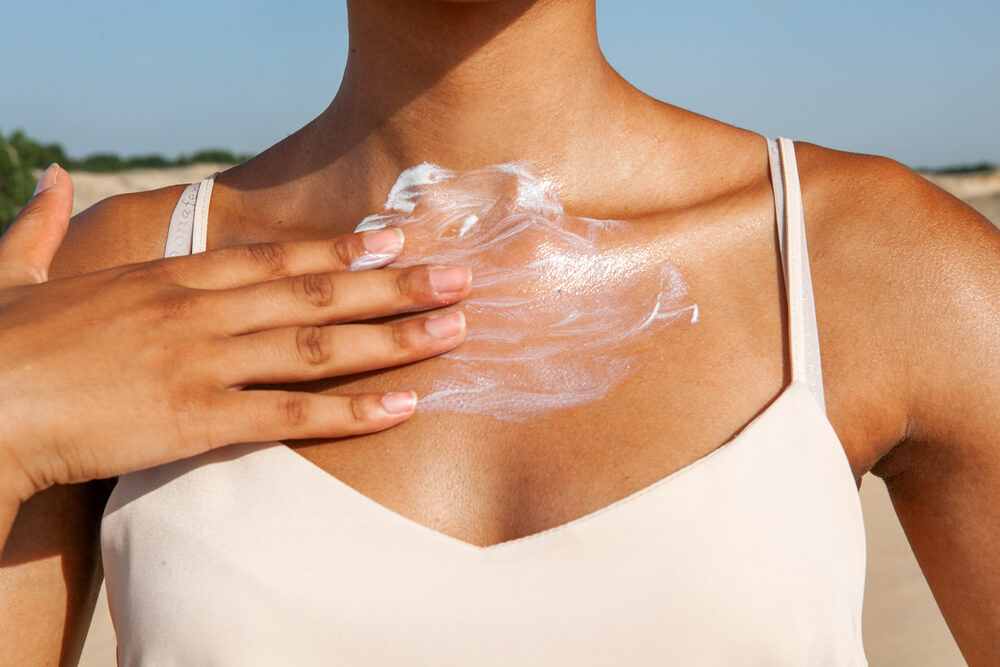 The sun is your skin's biggest enemy. Those UV rays cause havoc when they hit your skin, destroying the protein fibers that give your skin its smoothness, firmness, and volume.
The more sun damage you experience, the more neck lines you'll have.
This makes a good sunscreen absolutely essential. However, since we're talking about your delicate neck here, you need a formula that will also hydrate, moisturize, and help to reduce the visibility of those lines.
For this, we'd recommend the Lavelier Divine Day Defense SPF 30. This lightweight formula not only leaves the skin looking ultra luminous, but also protects the skin from UV damage. Even better, it's loaded with ingredients that will give your skin a firmer and younger appearance, such as green tea leaf extract, coral seaweed extract, aloe leaf extract, vitamin A, and vitamin E.
Summary
Hopefully, you now have a better idea of what to do about the appearance of tech neck. As you can see, there are several products in our Coralline Collection that can help, including our superstar Collagen Cream. However, there are also several other ways in which you can tackle the visibility of tech neck, from improving your posture to dedicating yourself to sun protection.
Ideally, if you really want to sport a neck that looks smooth, firm, and line-free ASAP, you'll do all of the above.
Want to treat your neck to a few more exquisite skincare products? Browse through Lavelier's best-sellers here.