Give the look and feel of your skin a much-needed boost by including serum in your skincare routine. Serums penetrate deep into the skin barrier, making them more effective and potent than regular moisturizers. 
However, there's even more to them than this…
Some serums target specific skin problems. So, if you have a particular skin issue you want to address, this skincare product is your best friend! 
Not sure which serum is best for you? Don't worry. Lavelier has a variety of options for every skin type and concern, and we've gathered together some Lavelier reviews to help you decide! 
Ready for better-looking skin? Keep reading 'till the end! 
The Advanced Marine Bio-Syringe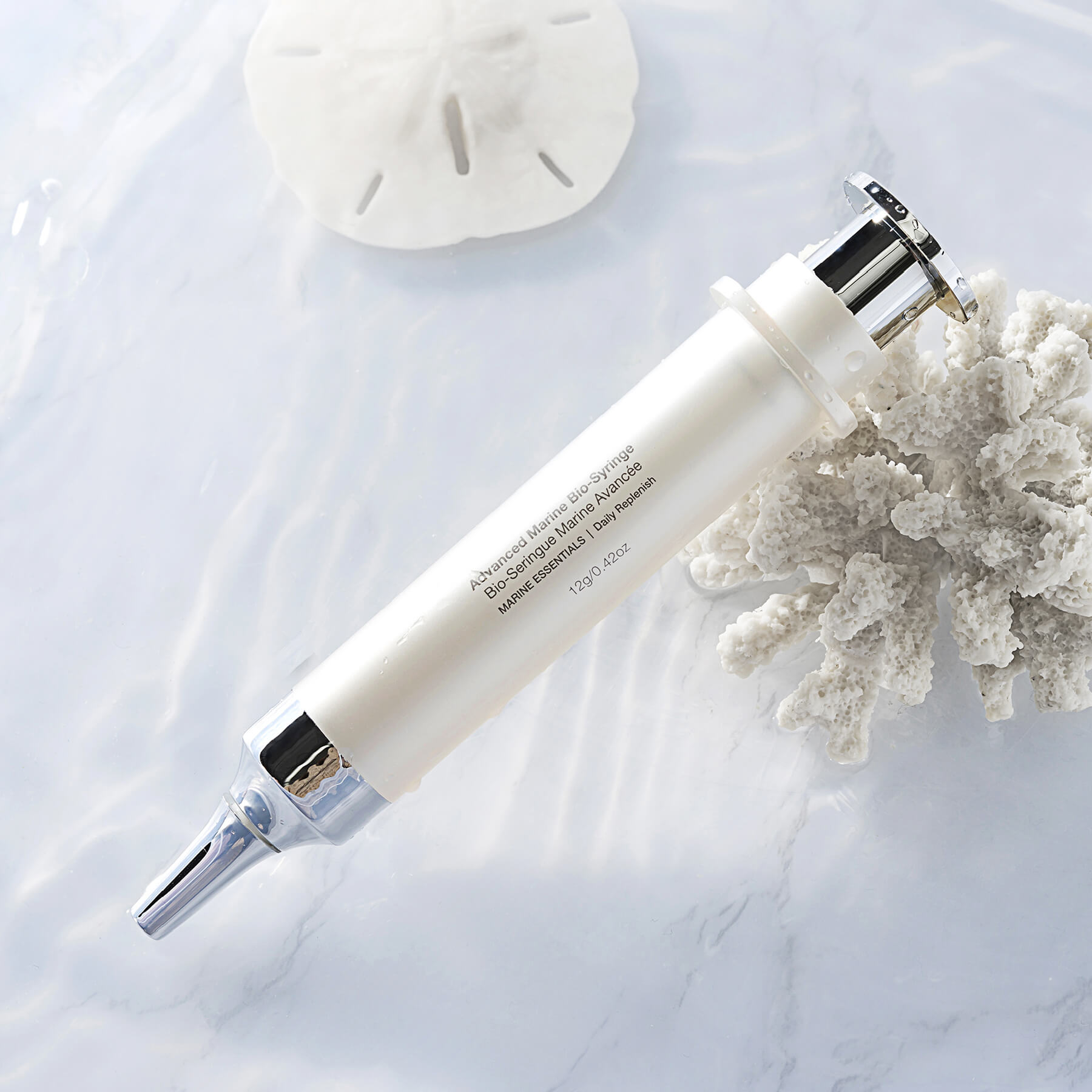 Lavelier formulated the Advanced Marine Bio-Syringe to target specific areas of concern and make your skin look and feel younger. 
Our customers love how the results appear immediately and last for around 12 hours. 
The Advanced Marine Bio-Syringe effectively diminishes the appearance of fine lines and wrinkles. People who have tried it testified in Lavelier reviews that they looked ten years younger after using it!
What makes it so special? Take a look at some of its cutting-edge ingredients:
Hyaluronic Acid
We incorporated a skincare icon called hyaluronic acid into the serum's formula.
Hyaluronic acid is an extraordinary hydrator. It can has fantastic moisture-binding properties that leave skin looking fuller and plumper.
It is naturally and abundantly present in the skin, tissues, eyes, heart, and joint fluid of both humans and animals.
However, our body's supply of hyaluronic acid decreases as we age. Various factors such as poor diet and smoking can also speed up hyaluronic acid loss.
This causes the skin to dry up, making it more prone to the appearance of fine lines and wrinkles. You'll need to rehydrate your skin to get rid of these. Thankfully, you can get hyaluronic acid from Lavelier products, like the Advanced Marine Bio-Syringe!
We make use of the salt form of hyaluronic acid, called sodium hyaluronate, to make it easier for the epidermis to absorb. It also freely penetrates your skin!
Cucumis Sativus (Cucumber) Fruit Extract
Eating cucumbers brings many benefits to our health. But if it's not your favorite food, that's alright. Applying it topically presents many advantages as well!
So, in addition to hyaluronic acid, we infused the Advanced Marine Bio-Syringe with cucumber fruit extract. This potent ingredient can reduce the look of swelling and irritation in the skin thanks to its two skin-loving vitamins: A and C.
The HydroTherm Age-Defying Syringe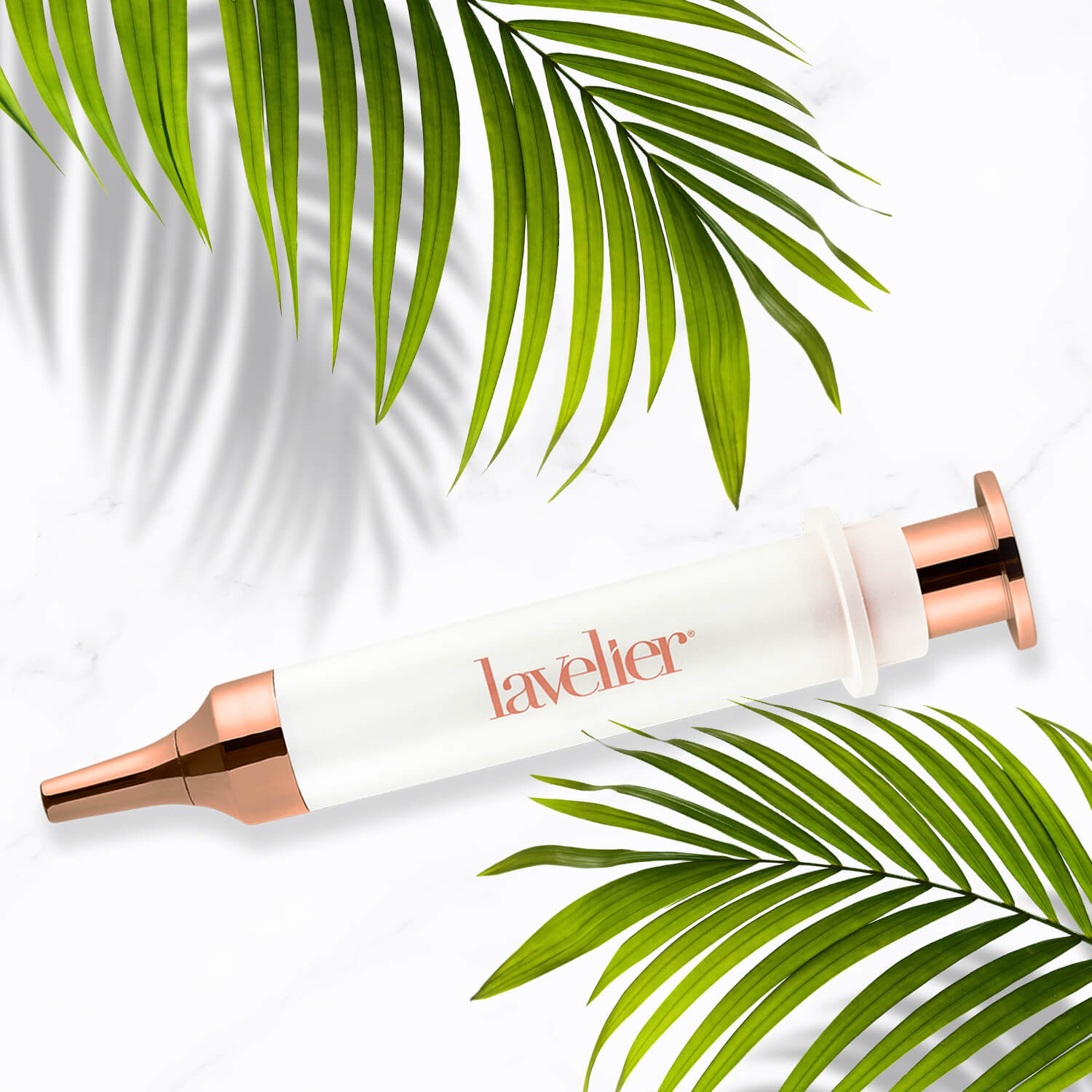 Are you looking for a serum that can give you smoother-looking skin? 
Then Lavelier's HydroTherm Age-Defying Syringe is the one for you! 
Its powerful solution, which also includes hyaluronic acid, can smooth out the appearance of your skin and make it look younger.
The best part? It delivers immediate results! Some of our customers who wrote Lavelier reviews noticed restful-looking and more youthful-feeling skin after just one use.
What's more, Lavelier reviews praise how the product can instantly get rid of the visibility of wrinkles and lines. 
So, what's the secret behind it? 
It contains some powerful ingredients, including hyaluronic acid, DMAE, avocado oil, and retinyl palmitate.
To help you understand how these ingredients can reduce the appearance of skin aging, let's take a closer look at each of them:
DMAE
Dimethylaminoethanol, or DMAE, is a substance that helps our brain to function. However, it also contains various skincare benefits. 
DMAE has the potential to make your skin look firm and reduce the visibility of wrinkles and lines. It also helps you eliminate the appearance of saggy skin and dark under eyes. Moreover, it makes the skin feel smoother and softer.
Retinyl Palmitate (Vitamin A)
Vitamin A is a skincare ingredient that needs no introduction. It is widely popular for how it reduces the look of aging.
Retinyl palmitate is a derivative of vitamin A. It is gentle and less potent, so it is less prone to skin irritation. People with sensitive skin can try it without worrying about side effects.
Try the HydroTherm Age-Defying Syringe for skin that looks even and wrinkle-free. Also, check out our HydroTherm Collection for the perfect products to pair with it. 
The Coralline Collagen Wrinkle IV Rescue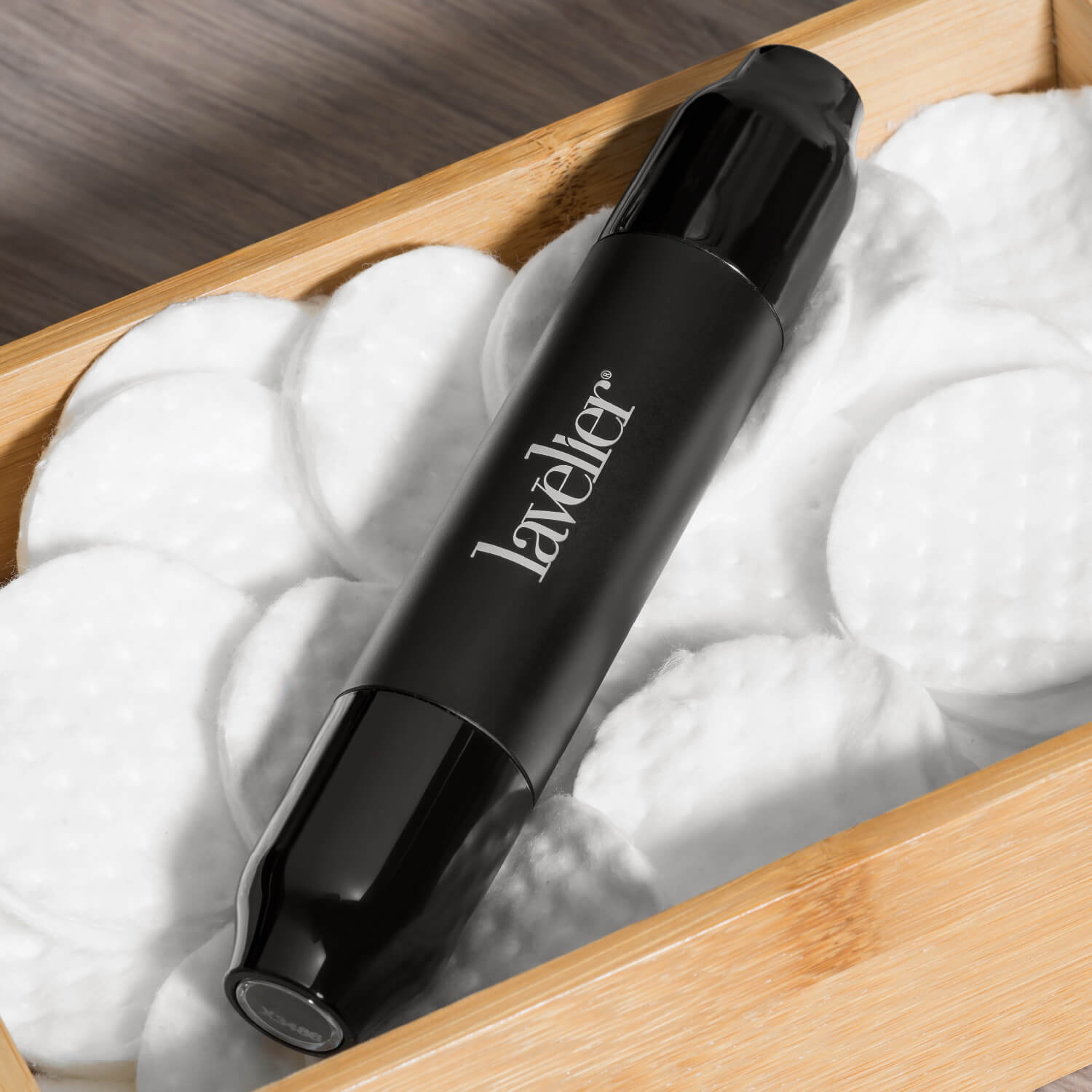 Do you want to have skin that feels smooth, renewed, and firm? Look no further than Lavelier's Coralline Collagen Wrinkle IV Rescue! With its unique blend of ingredients, this serum can hydrate the feel of your skin and make your skin look more elastic.
But what do Lavelier reviews say about the Coralline Collagen Wrinkle IV Rescue? Let's find out!
People love how this serum can instantly make the skin look younger. 
In addition to hyaluronic acid and vitamin A, the serum also contains various organic extracts. These are:
Almond oil 

Avocado oil

Grapeseed oil

Cucumber fruit extract
There's another key ingredient in Lavelier's Coralline Collagen Wrinkle IV Rescue… 
Squalane
Do not confuse squalane with squalene. Squalane is the saturated form of squalene and is more commonly used as a moisturizer. It is safe for even sensitive and acne-prone skin types.
Squalane leaves the skin feeling stronger and more elastic.
Squalane also acts as an emollient, meaning it can soften and hydrate the feel of your skin.
Our customers have experienced these benefits. Lavelier reviews for the Coralline Collagen Wrinkle IV Rescue all say the product helps diminish the look of wrinkles and fine lines! 
The Nourishing Vitamin C Serum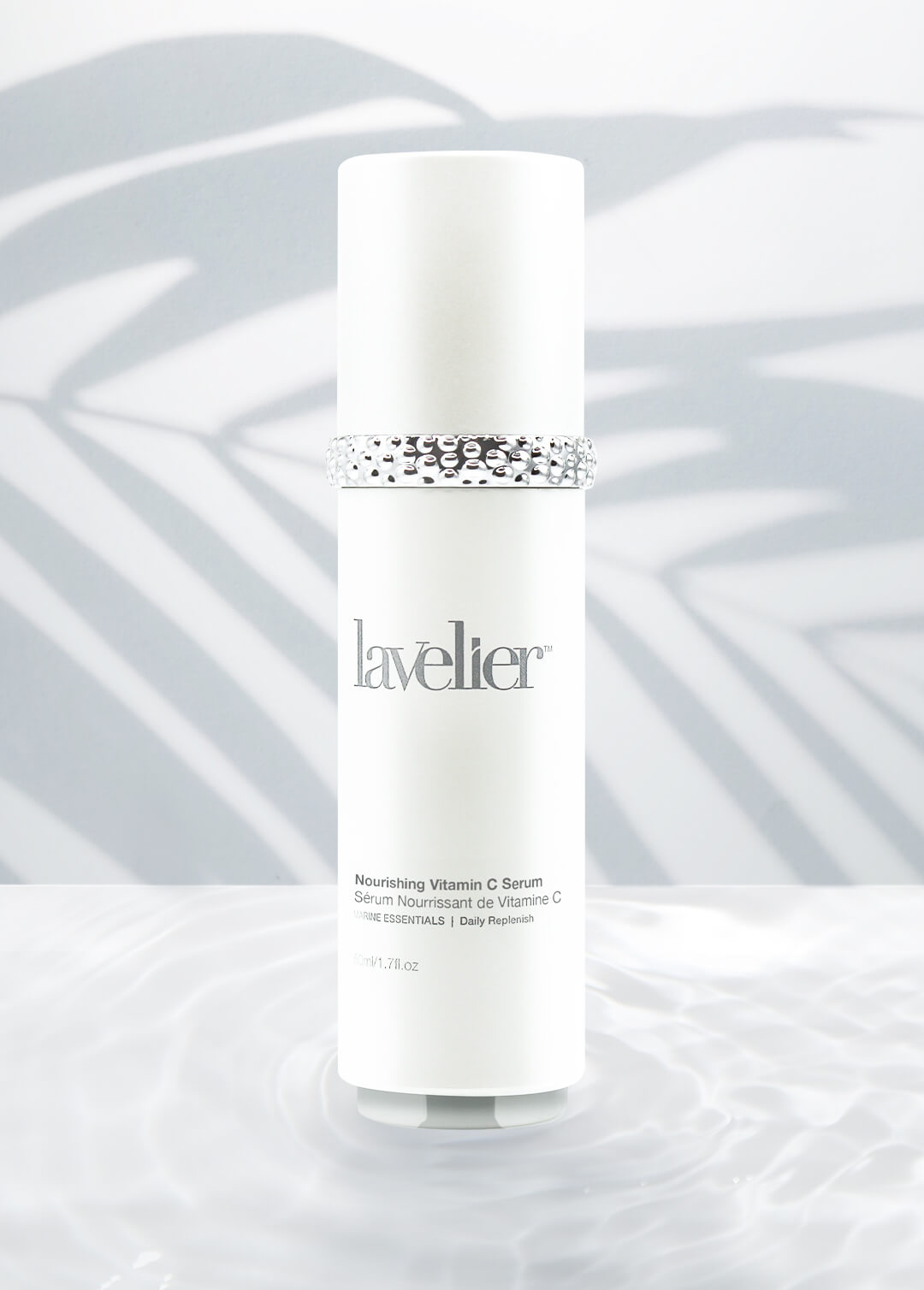 The Nourishing Vitamin C Serum is another powerful product from Lavelier. It reduces the appearance of fine lines and wrinkles and makes the face and neck feel fresh and luminous. Plus, some Lavelier reviews said that they loved the pleasant smell of the serum!
Vitamin C
Vitamin C offers up several benefits for the skin, with the main ones being:
Reduces the appearance of wrinkles

Gives the skin a brighter finish
If that's not enough, Vitamin C can also counter the feel of dry skin.
How? It prevents transepidermal water loss. The result? Softer and smoother-feeling skin!
Here's another reason why you need to add vitamin C to your skincare routine. 
Enjoy more Vitamin C's skin benefits with Lavelier's Seagrass Cymosilk Masque. According to Lavelier reviews, the mask feels so soft that it's like massaging silk into the face! 
Hydrolyzed Coral Seaweed (Corallina Officinalis)
Introducing the key ingredient for Lavelier products: coral seaweed! 
Seaweed smooths and firms the look and feel skin, decreasing the appearance of wrinkles and fine lines.
You'll find this powerhouse ingredient in all Lavelier products.
The Blue Algae Beauty Skincare Duo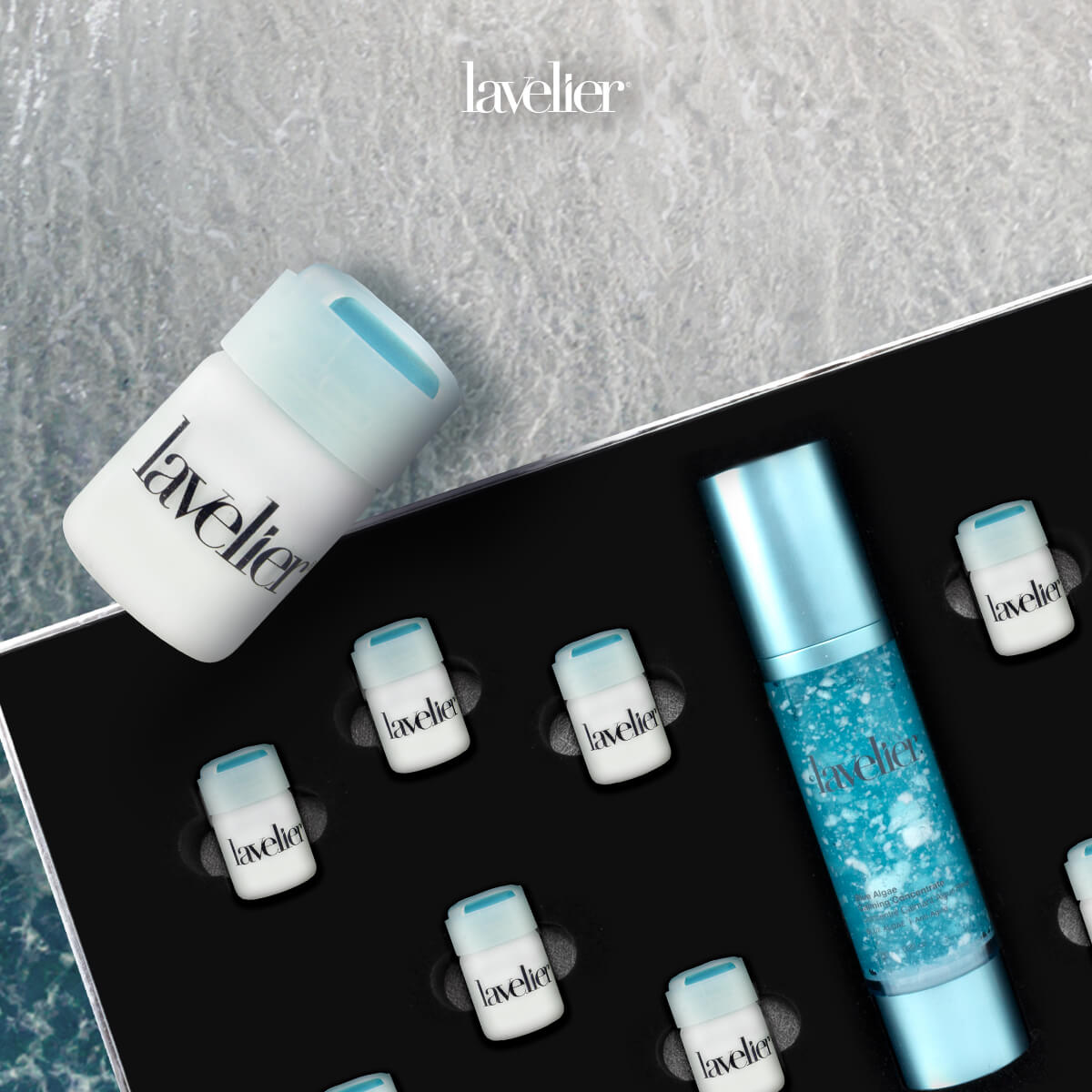 Step up your routine with Lavelier's Blue Algae Beauty Skincare Duo. This set will leave your skin feeling silky smooth. It includes the Blue Algae Regenerating Powder and the Blue Algae Calming Concentrate. 
According to Lavelier reviews, these products can remove the appearance of dark spots and make the skin deeply glow! Let's get to know this exquisite duo more in detail:
Blue Algae Regenerating Powder
This powder contains powerful ingredients, such as blue algae and resveratrol. We also infused it with niacinamide, a form of vitamin B3. This ingredient can improve the appearance of acne while moisturizing the skin. The Blue Algae Regenerating Powder also contains hyaluronic acid, making it incredibly hydrating.
The powder prepares your skin for the Calming Concentrate that comes next…
Blue Algae Calming Concentrate
Lavelier's Calming Concentrate leaves the skin feeling refreshed, smooth, luminous, and soft. It contains a variety of skincare ingredients for various purposes:
Aloe helps with hydration

Shea butter soothes the feel of the skin

Jojoba seed oil leaves skin feeling balanced 
The Halophil Encapsulated Serum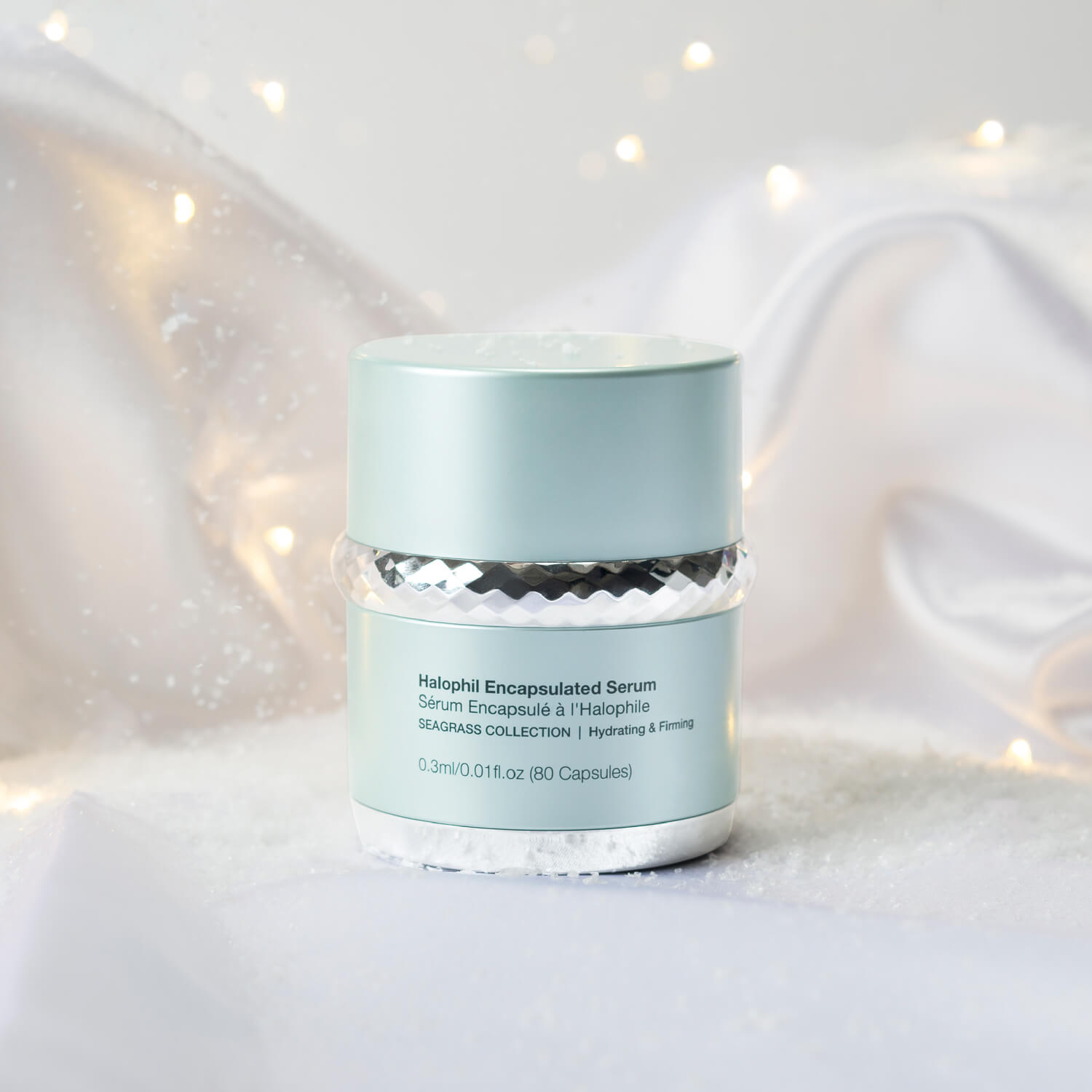 We formulated the Halophil Encapsulated Serum to keep your skin feeling ultra-moisturized. If you want skin that looks smooth and luminous, then this serum is for you.
According to Lavelier reviews, the serum makes the skin look young and vibrant. Vitamin E in its formula is responsible for this effect. How? It leaves the skin with a softer and fresher finish.
With each dose being encapsulated, this serum can retain maximum potency. You won't need to worry about its active ingredients being degraded by light or oxygen each time you open that jar.
Summary
Whichever product you pick from these recommendations above, you can be sure of their quality. At Lavelier, we only offer premium care, so you won't have to worry about spending on ineffective products.
Ready for picture-perfect skin? Try out our serums today and then leave your Lavelier reviews to share your thoughts!