Struggling with skin that feels as dry as the Sahara can be uncomfortable for plenty of reasons.
First, your foundation might look patchy. Second, your skin may start peeling and flaking, and you might have to deal with that tight, taut feeling that comes with dry skin. But, overall, it's not something that you'd want to contend with, and that's why Lavelier is here to help.
At Lavelier, we harness the power of red coral seaweed to manufacture skincare products that will give you the skin that you've always wanted. ​​Red coral seaweed contains numerous compounds that have benefits for the skin.
We pair this ingredient with other actives and botanical extracts to create powerful blends that will target your skin concerns, leaving you with skin that looks clear and blemish-free.
Why Do We Have Dry Skin?
Dry skin is a skin issue that impacts people of all ages. A few factors could cause dry skin:
Age – People over the age of 50 are more likely to get dry skin. Aging is thought to reduce oil production from your pores, putting you at greater risk of developing dry skin.
Season/Weather – During the fall and winter months, when humidity is low, dry skin is more common. Conversely, more humidity in the summer helps keep your skin moist.
Bathing routine – To avoid dry skin, you should avoid bathing or showering with hot water.
Previous medical history – If you have a history of eczema or allergic contact dermatitis, you are more likely to have dry skin.
Keep reading to find out which of Lavelier's skincare products you should incorporate into your routine to help with the daily maintenance of dry skin!
Load Up On That Night Cream
Using a night cream is another way to help with the daily maintenance of dry skin.
Night creams aid the skin's natural functions throughout the night. A good night cream is what you need to keep dry skin looking healthy.
Night creams are also thicker and more hydrating than day moisturizers.
Since the weather can exacerbate dry skin, a night cream will make your dry skin feel smooth and moisturized in the morning, which is beneficial if you live in a cold, dry climate.
Well-hydrated skin also results in a gorgeous glowing complexion. It will make you look more radiant and beautiful when you wake up in the morning.
If you're looking for a great night cream, look no further! We recommend the Lavelier Marine Evening Repair Cream.
Enriched with the goodness of shea butter, sunflower seed oil, and glycerin, this night cream contains a cocktail of hydrating ingredients that will give your skin the beauty sleep it needs.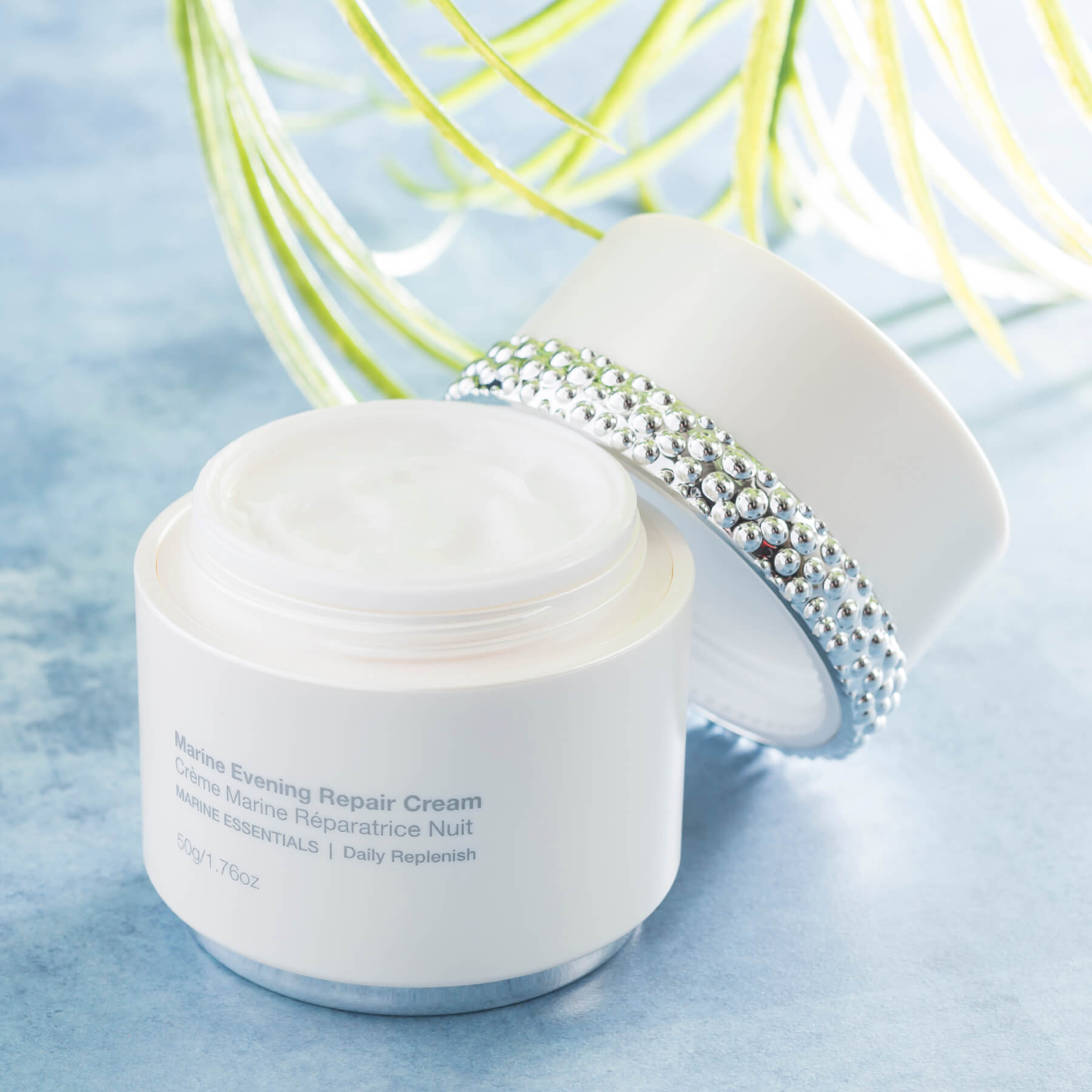 Use Products With Skin Hydrating Ingredients
The general rule of thumb when you've got dry skin is that you need a skincare routine filled with products that will boost your skin's hydration levels.
Some of the ingredients you should look out for are:
Glycerin – Glycerin

is a humectant, which means it has moisture-binding properties

Sodium Hyaluronate – Sodium hyaluronate

is a water-soluble version of hyaluronic acid. It's a skincare ingredient that helps firm and moisturize the look of skin

Niacinamide – Niacinamide, when applied topically, can reduce the visible impacts of environmental damage. This can make your skin appear healthier and more radiant.
Aloe Vera – Aloe Vera moisturizes the skin and leaves no oily residue behind after application because it contains 95% water.
Snow Lotus Extract – It hydrates, soothes, and restores the look of the skin.
Water Lily Extract – White water lily extract helps the skin to look plump, moisturized, and smooth.
Centella Asiatica Extract – Centella asiatica extract is beneficial in reducing the feeling of dryness
Jojoba Seed Extract – Jojoba oil can be used as a natural facial conditioner since it closely resembles your skin's own sebum.
The great news is that one of Lavelier's bestsellers has all of these ingredients, making it a perfect product for the daily maintenance of dry skin.
Enter, Lavelier's Blue Algae Beauty Skincare Duo.
The Ultimate Hydrator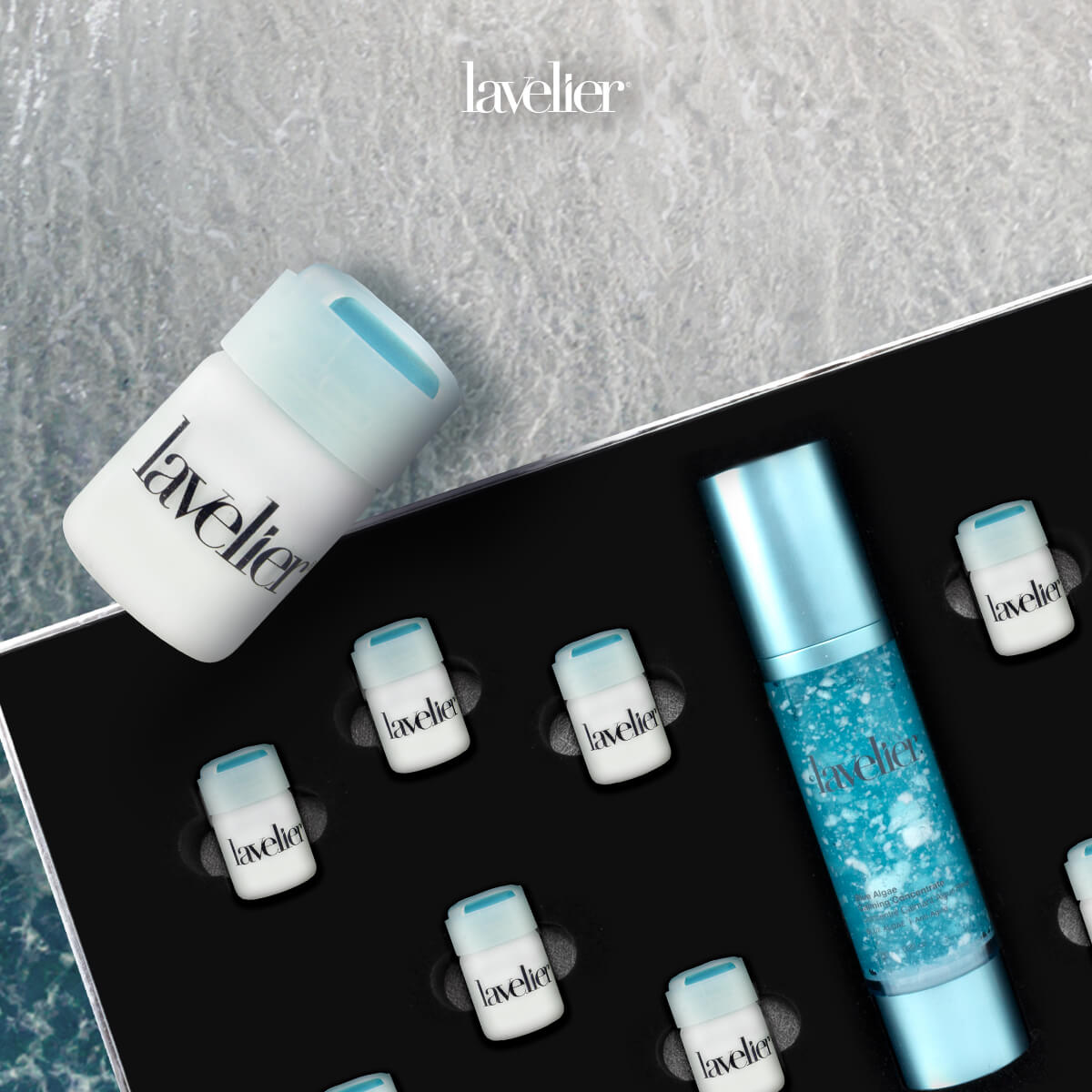 ​​Your skin will feel amazingly smooth in just minutes with this glow-enhancing skincare set.
The Blue Algae Regenerating Powder combines the potent powers of resveratrol and blue algae with the exfoliating capabilities of pumice. 
This is followed by the Blue Algae Calming Concentrate. It contains water lily extract and blue algae to deliver a cooling effect while also soothing the feel of the skin and leaving it looking smooth and supple.
Vitamin C is a Must-Have in Your Routine
Vitamin C is a great addition to your routine, and with good reason too. It's a versatile ingredient that has so many benefits for your skin.
Not only does it reduce the visibility of wrinkles, but it also brightens the look of the skin.
This ingredient is generally safe for most skin types. It can also be used with other active ingredients.
For those of you who have to contend with dry skin, vitamin C is suitable for you. One of the most common vitamin C derivatives used in skincare, magnesium ascorbyl phosphate, has been demonstrated to hydrate skin. 
Lavelier's Nourishing Vitamin C Serum is perfect for the daily maintenance of dry skin.
This serum can help you regain the look of your skin's radiance and vitality. The Nourishing Vitamin C Serum is enriched with Vitamin C, Retinyl Palmitate, and potent marine botanicals to help you look and feel more rested and radiant while also reducing the appearance of fine lines and wrinkles.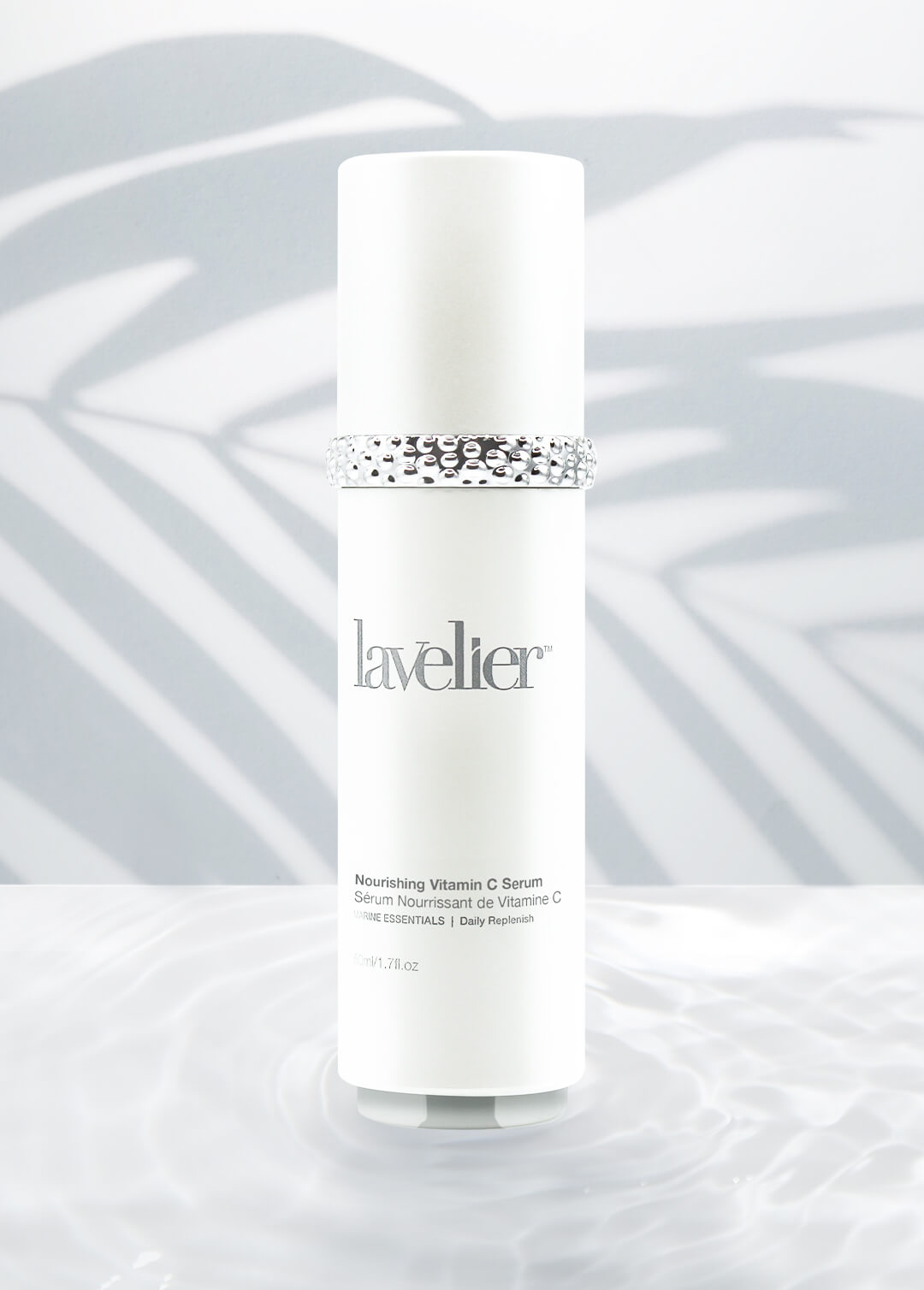 Use the Right Moisturizer for Your Skin
Maintaining your skin's balanced feeling can be as simple as using the correct moisturizer. Many common skin disorders, such as acne and premature aging, can emerge when your skin is excessively dry or too oily.
When it comes to the daily maintenance of dry skin, using the correct moisturizer is crucial, and here are some reasons why:
Moisturizing your skin keeps it looking fresh – Moisturizing your sensitive skin might give it the boost it needs to look healthy.
The appearance of other blemishes can be diminished by moisturizing – Skin that has been freshly moisturized has a healthy sheen to it, which can help to conceal the visibility of any existing imperfections.
Moisturizing helps to prevent skin issues – Many common skin disorders appear when skin is excessively dry or too greasy. If your skin is oily, we recommend looking for lotions rather than creams and finding a moisturizer with an exfoliating element. If your skin is prone to dryness, seek a cream with a higher oil content.
Moisturizing helps to prevent the appearance of wrinkles – Your skin will feel firmer and more supple after using moisturizer because keeping your skin hydrated will help plump up the appearance of wrinkles and fine lines.
One moisturizer we'd recommend is the HydroTherm Completion Creme from Lavelier.
With the Lavelier HydroTherm Completion Creme, you'll feel rejuvenated and polished. Containing Hyaluronic Acid, this revolutionary skincare product helps rapidly disperse and eliminate the look of fine lines and enlarged pores.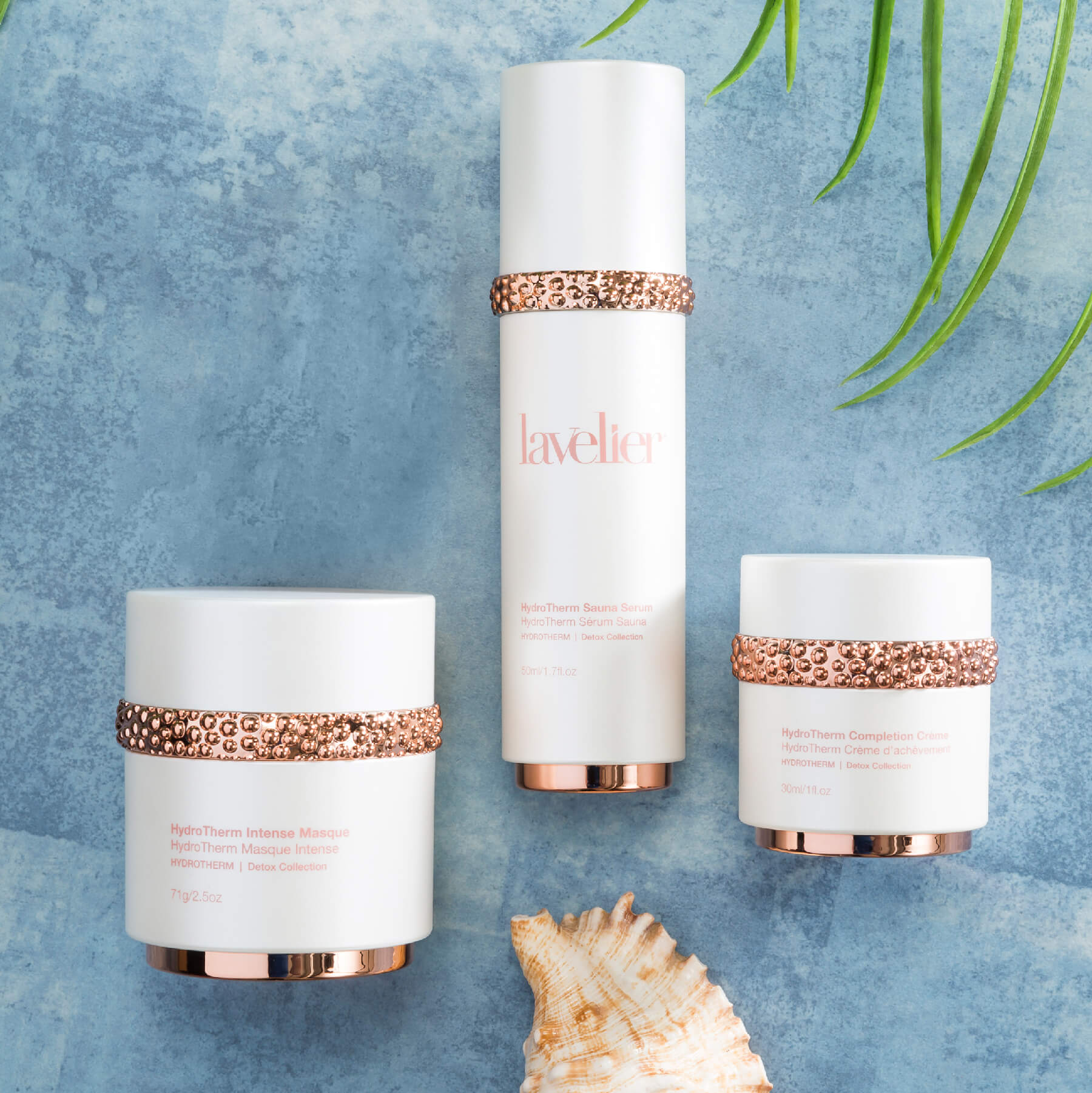 Are You Dehydrated or Just Dry?
Did you know that dry skin and dehydrated skin are different?
Dry skin is a skin type, but dehydrated skin is a skin condition. Dry skin lacks oil, is flaky and harsh, and can be caused by heredity. On the other hand, dehydrated skin lacks water. It appears dull and tight after eating alcohol or caffeine.
You may not experience as many blemishes as your oily skinned counterparts, but the skin relies on oil to retain moisture. As a result, your skin may appear rough and flaky without it, and wrinkles may appear more prominent.
If your skin lacks oil, is flaky and uncomfortable, you most likely have dry skin.
That's why it's essential to determine your skin type, so you use the right skin products and don't risk a skin breakout.
For dehydrated skin, it's always best to go for a more gentle routine that will not strip your skin of its natural oils. Instead, opt for sulfate-free cleansers and ceramide-rich products, give your skin lots of TLC, and your skin will be back to normal in no time!
If your skin is on the drier side, try layering your skincare products for that boost of hydration, and seal it with a thick, occlusive moisturizer.
Conclusion
All in all, dry skin may be a pain to deal with, but there are ways to circumvent this. A smart way to tackle the daily maintenance of dry skin is by using effective yet gentle products on the skin.
At Lavelier, we have products that cater to different skin concerns. Using well-researched ingredients backed up by science, we aim to provide you with skin care products that will work on people with varying skin types.