Unless you already have one in your skincare routine, figuring out exactly what a masque does can be confusing. A matter that can puzzle even longtime beauty enthusiasts, the confusion surrounding masques stems from how versatile these skincare products are. Like serums and essences, masques are something of a customizable elixir for the skin: optional, yet extremely beneficial if chosen carefully. 
So, let's set the record straight: what do masques do anyway, and why are they worth having in a skincare routine?
Masques — sometimes called masks — are the extra mile that can take your skincare regimen from good to great. Able to simultaneously pamper and remedy the skin, masques are specialized treatments that can do so much, depending on their form and ingredient lists.
Here at Lavelier, masques happen to be among our best-selling skincare solutions. Below, we break down seven of our face masques — rich, decadent, and proven effective by several Lavelier reviews.
The Three Kinds of Masques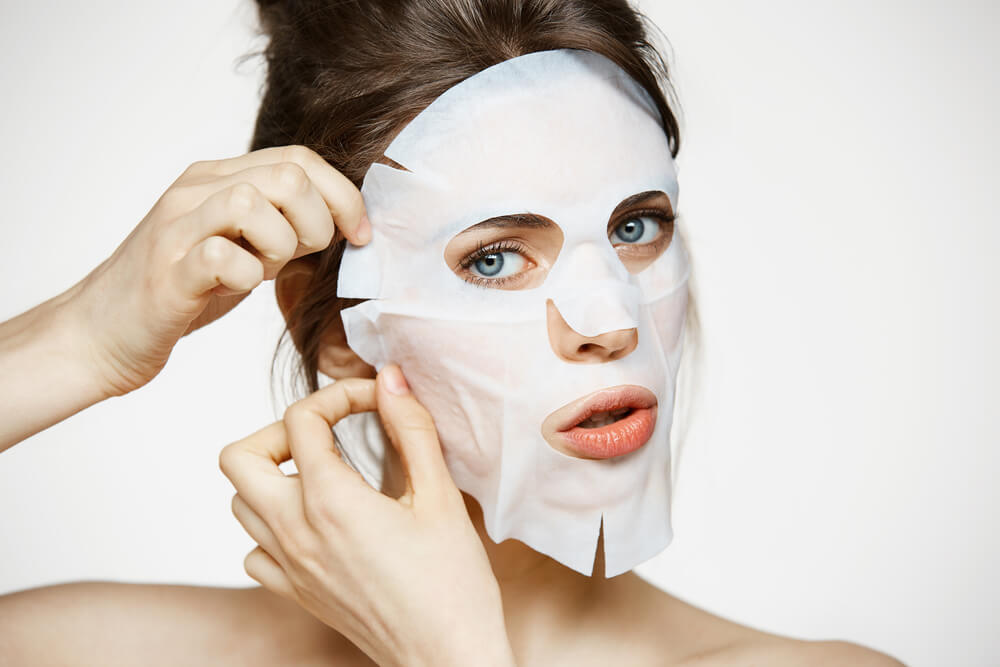 Before we dive into our wide range of masques, it's important that we introduce the three main categories that divide the masques that online Lavelier reviews rave about. Masques typically take on three common forms:
The first is the sheet mask. Sheet masks are usually individually packaged sheets soaked in potent serums, designed to be used for 10 to 15-minute intervals. The sheets can be made out of a variety of materials:
Fabric. The first sheet mask format that rose to popularity, fabric masks are still the most widely available masks today. Cotton, cotton wool, rayon, and microfiber are among the many fabric mask materials on the market.

Biocellulose, a natural, ultra-thin fiber. Because this material is 100% soluble, it makes for a more environmentally friendly option than fabric masks.

Hydrogel. Unlike fabric masks, hydrogel masks fit the face more snugly, adapting to fit the face's curves and contours. 
Wash-off masks are an alternative to sheet masks that produce minimal waste. Typically packaged in jars or tubes, wash-off masks are formulated to be rinsed off after a prescribed period of time. This makes them the ideal way to introduce stronger ingredients like kaolin, as these are usually only kept on the skin for a few minutes.
Next are leave-on masks. These do not need to be washed off after a 10 or 15-minute window. Instead, they function like moisturizers, formulated to seep into the skin over the course of a few hours. Just like night creams, leave-on masks work best with dry skin types, delivering a powerful punch of moisture.
Lavelier's Magic Masque Ingredient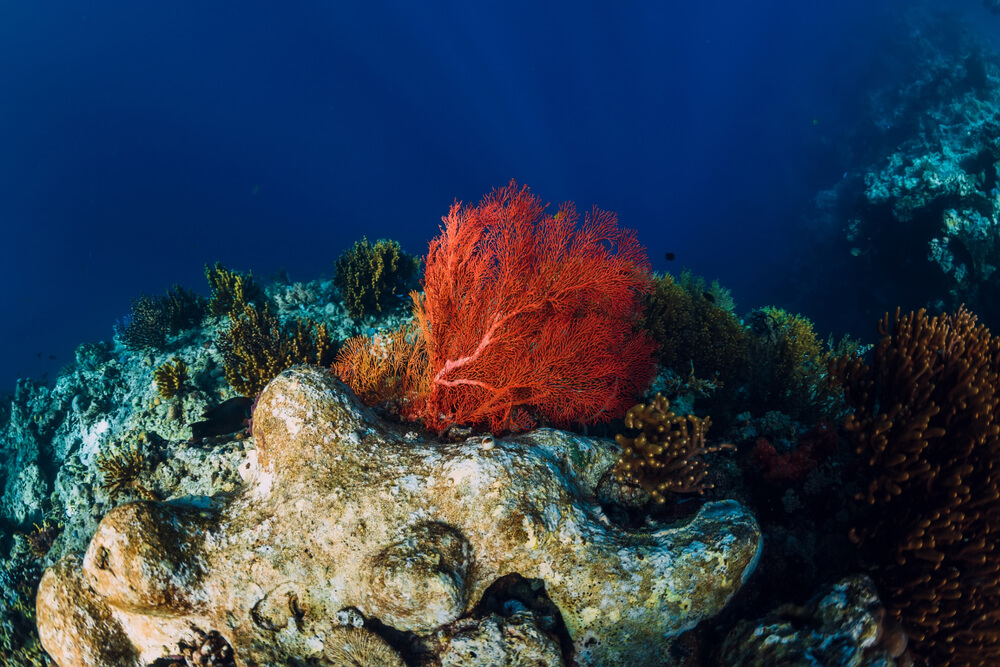 There is one common thread present across all the masks we offer here at Lavelier: our signature ingredient, Red Coral Seaweed. Red Coral Seaweed gives way to newer, younger, and brighter-looking skin, delivering results worthy of positive Lavelier reviews.
Beyond exfoliation, Red Coral Seaweed is also abundant in beneficial elements that keep the skin looking radiant and healthy.
Discover some of Lavelier's best-selling masques — all infused with Red Coral Seaweed — below:
Purifying Pre-Masque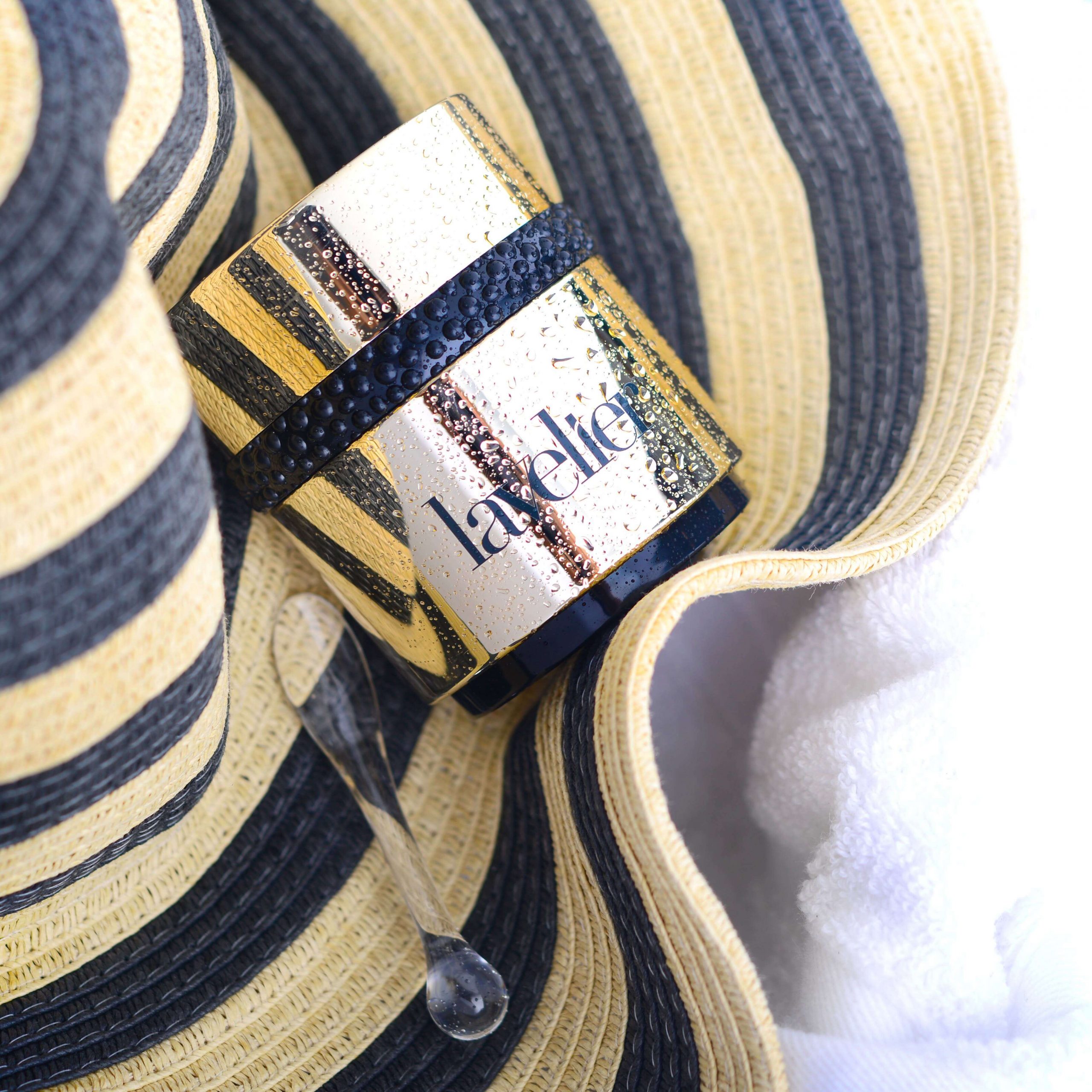 A preparatory step, the Lavelier Purifying Pre-Masque gets the skin ready for a prime masking experience. While this pre-masque is formulated to work in tandem with Lavelier's Magnetic MicroLift Masque, it can be used before any of the masques on this list.
In addition to Red Coral Seaweed, this masque is infused with three key ingredients:
Sweet Almond Oil, a non-comedogenic hydrator. 

Vitamin E. Unlike Vitamins A and E, which actively brighten and smoothen the look of the skin, Vitamin E is a silent worker. It leaves the skin feeling moisturized and protected

Seaweed Extract. A multitasking ingredient, Seaweed helps brighten the look of dull skin, and moisturize the feel of dry skin. 
Altogether, these ingredients form a thick gel-like consistency that easily melts into the skin. Somewhere in between a cleanser and a masque, the Lavelier Purifying Pre-Masque picks up any remaining dirt and debris, dialing the skin back to a clean canvas ready to soak up your masque of choice. 
To use, apply the product onto the skin, massaging until the gel turns into a smooth oil. Take a small amount of water and massage it into the skin in circular motions, allowing the oil to form a rich lather. After one minute, rinse the product off and pat the face dry. Then, follow up with your favorite Lavelier masque.
Magnetic MicroLift Masque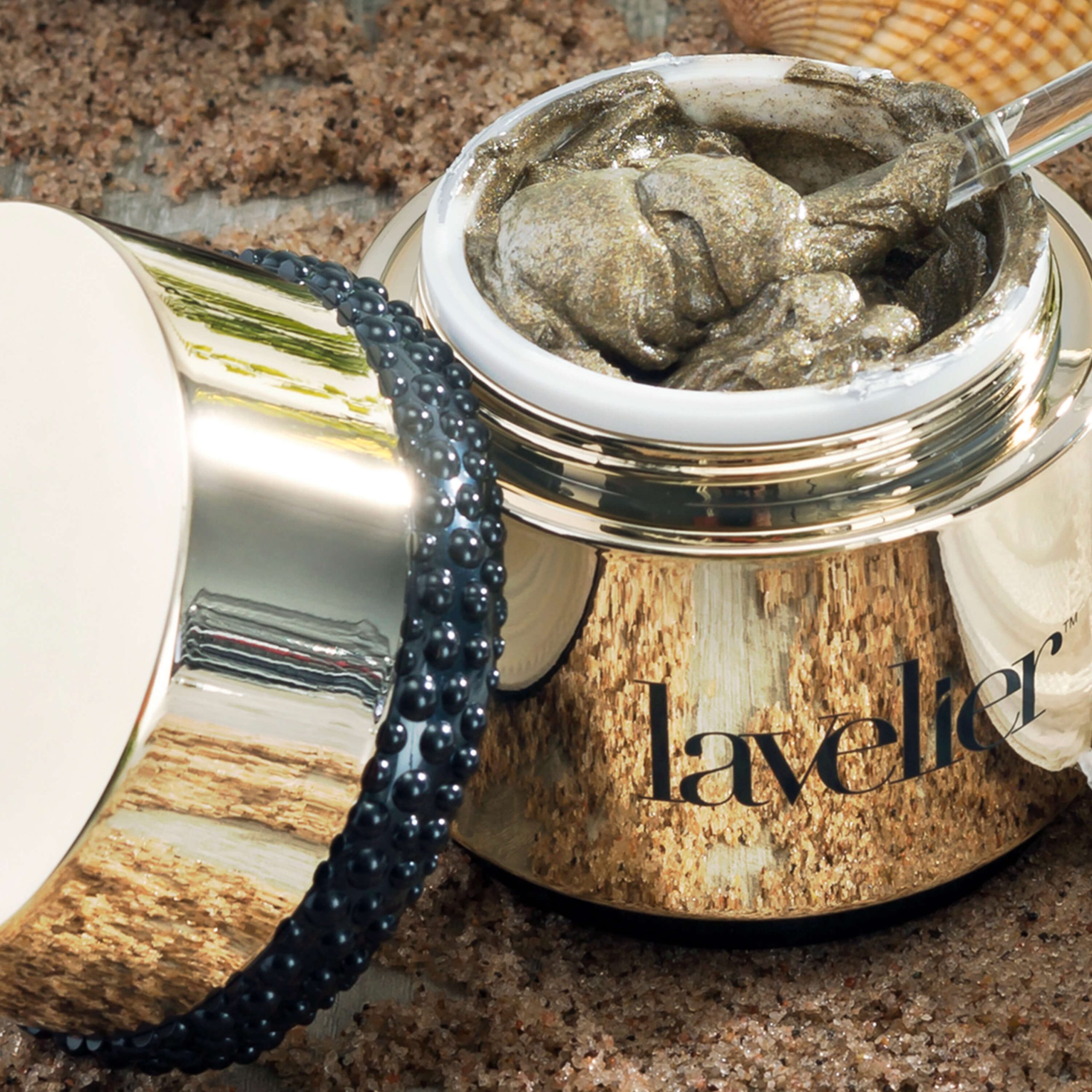 An innovative spin on the wash-off mask, Lavelier's Magnetic MicroLift Masque employs the use of a mini magnet to lift the product (as well as skin impurities) from the face in an easy, mess-free manner. However, this magnetic trick is hardly the best thing about this masque:
The Lavelier Magnetic MicroLift Masque softens and rejuvenates the feel of the skin, allowing you to recreate a spa experience from the comfort of home. The product contains Rosemary Leaf Extract, Sunflower Seed Oil, and Cannabis Sativa Oil to deeply deliver moisture and leave the skin feeling strengthened. 
To use the Lavelier Magnetic MicroLift Masque, use a brush, spatula, or clean fingers to apply a thin layer of product onto cleansed skin. Allow the masque to settle for a few minutes, then insert the enclosed magnet into a sachet. Hover it close to the skin, picking up the solidified masque. Massage any remaining oils into the skin and top it off with your choice of serum and moisturizer. 
Mineral Allure Transforming Masque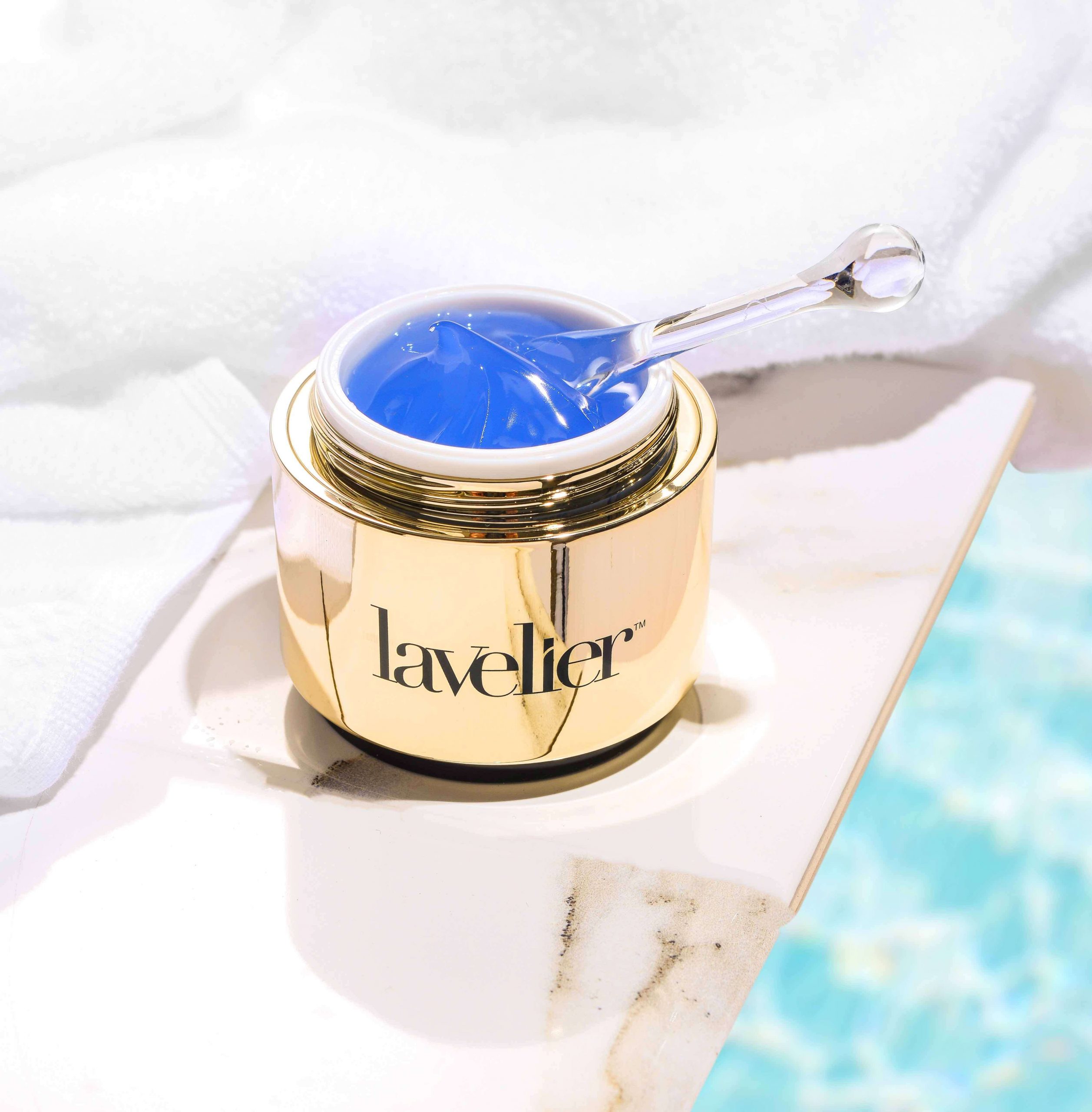 Another innovative product that has earned positive Lavelier reviews is the Mineral Allure Transforming Masque. A one-of-a-kind formula, this product visibly transforms before your eyes, turning from a pristine white color to a lush shade of gold.
But what exactly is in the Mineral Allure Transforming Masque's formula that makes it so special?
This mask primarily brightens the appearance of the skin, combatting the look of dullness to reveal skin that looks more even and radiant. 
Some of the ingredients in the Mineral Allure Transforming Masque include:
Kaolin. While it is used as a drying agent, Kaolin is recognized as a skin-safe and gentle clay. It is commonly used in wash-off clay masks due to its ability to bind sebum and mattify the skin. 

Bentonite. Named after Fort Benton in Wyoming, Bentonite is a kind of clay that is generated from volcanic ash. As a skincare ingredient, it helps rid the skin of toxins and excess oil.

Seaweed Extract. Discussed above!
Want in on the metamorphic masque approved by Lavelier reviews? To use the Mineral Allure Transforming Masque, massage a generous amount of product onto the skin using a brush, spatula, or clean fingers. Work the product into the skin in circular motions until the white formula has turned to a shade of gold. Let the product settle on the skin for ten minutes before washing it off. Then, continue on with the rest of your skincare routine. We would recommend applying a serum and then a cream after this masque.
Coral Luminous Masque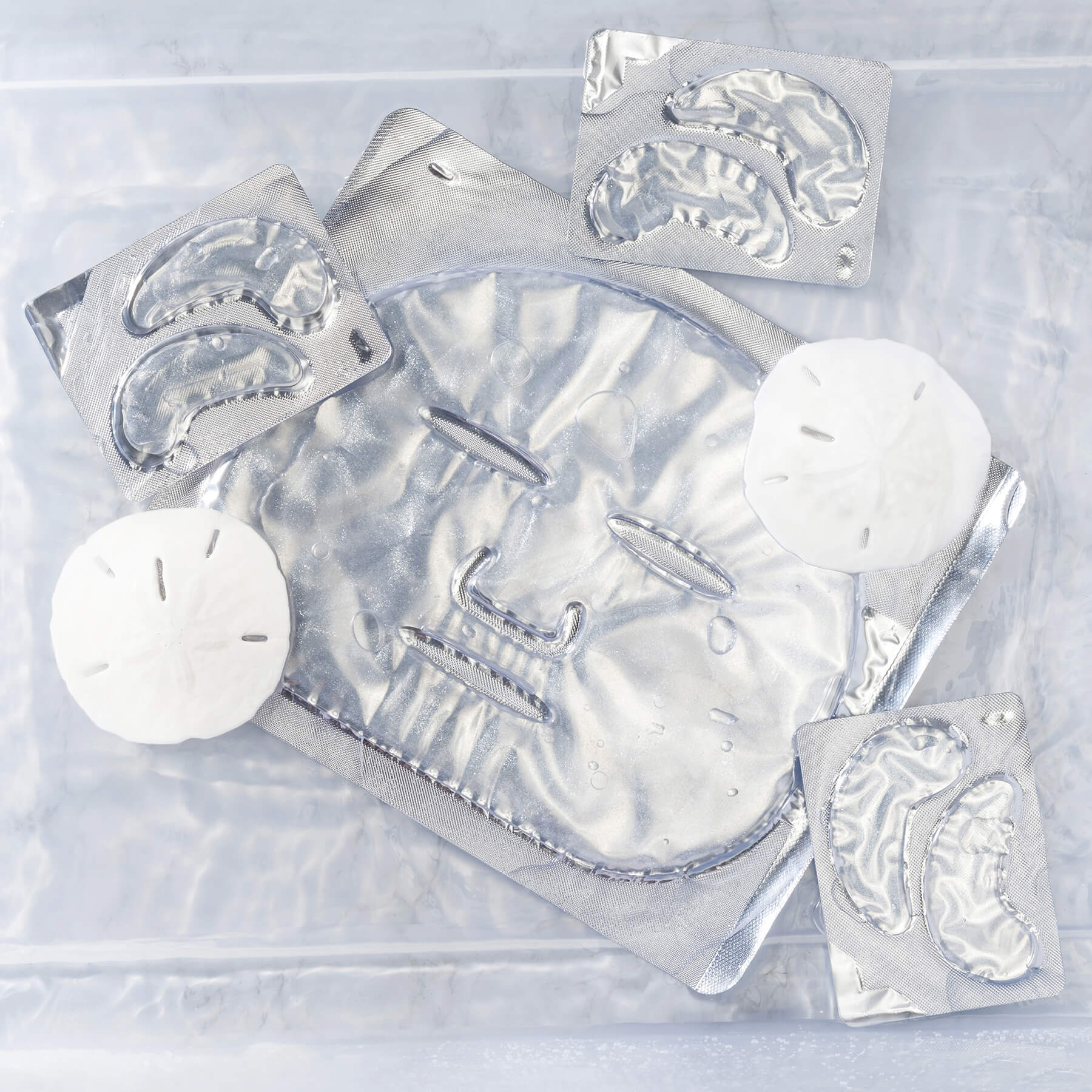 Looking for a masque proven effective at brightening the skin by Lavelier reviews, but prefer something quick and rinse-free? The Coral Luminous Masque might just be up your alley.
Unlike the other masques on this list, the Coral Luminous Masque from Lavelier is a gel sheet mask set that can be worn and removed with utmost convenience. Each set comes with 14 full face masks and 14 eye masks, allowing you to target the appearance of pesky dark circles or cover more ground to suit your unique needs.
Unlike your run-of-the-mill sheet mask, the Coral Luminous Masque feels lush and luxurious. Here are some of its key ocean-derived ingredients:
Chitosan

Algae Extract

Hydrolyzed Red Coral Extract
Together with hydrating Hyaluronic Acid and fragrant Lavender Oil, this masque softens the feel of the skin and reveals a brighter, healthier-looking finish in just 15 minutes. Even better, there are enough masks in this box to cover you for a year!
HydroTherm Intense Masque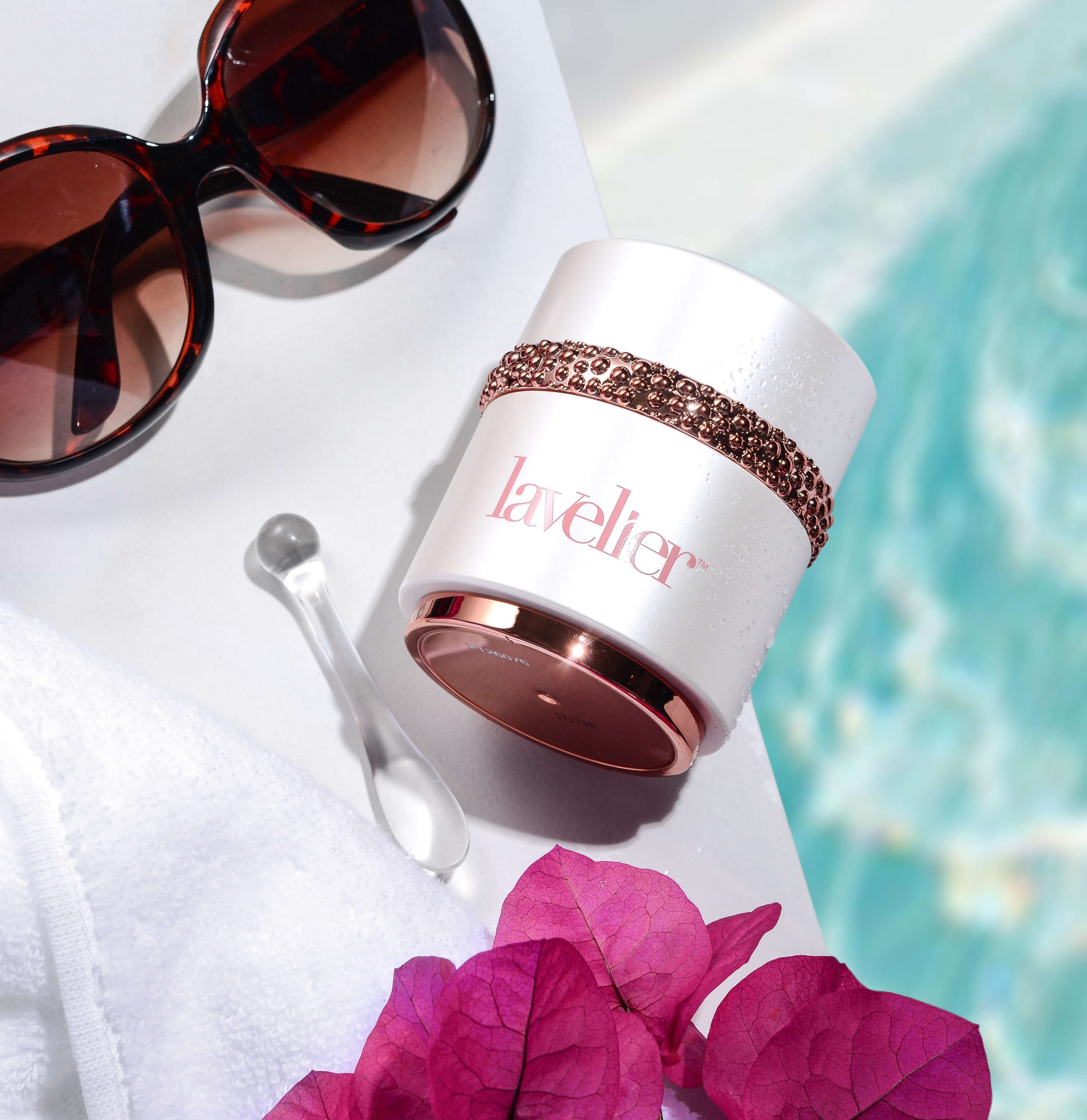 Just like the body becomes vulnerable when overworked, the skin can also become prone to fatigue. Skin fatigue can be caused by a multitude of factors, such as pollution, UV damage, or external stressors. Likewise, it can manifest in a number of ways: the appearance of blemishes, wrinkles, and lines, or the look of overall dullness. Chances are, you don't want to be dealing with any of that.
Lavelier's skin stress antidote? The HydroTherm Intense Masque, which utilizes a heat-activated clay formula to energize and detoxify the feel of the skin. 
To use the HydroTherm Intense Masque, apply the product directly to cleansed, damp skin. You may opt to add a couple of drops of Lavelier's HydroTherm Sauna Serum in as you massage the product into your skin to further intensify its warming effects. After five to ten minutes, rinse the mask off with cool water. Follow up with a face cream. Repeat on a monthly basis for optimal results.
Coralline Collagen Boosting Masque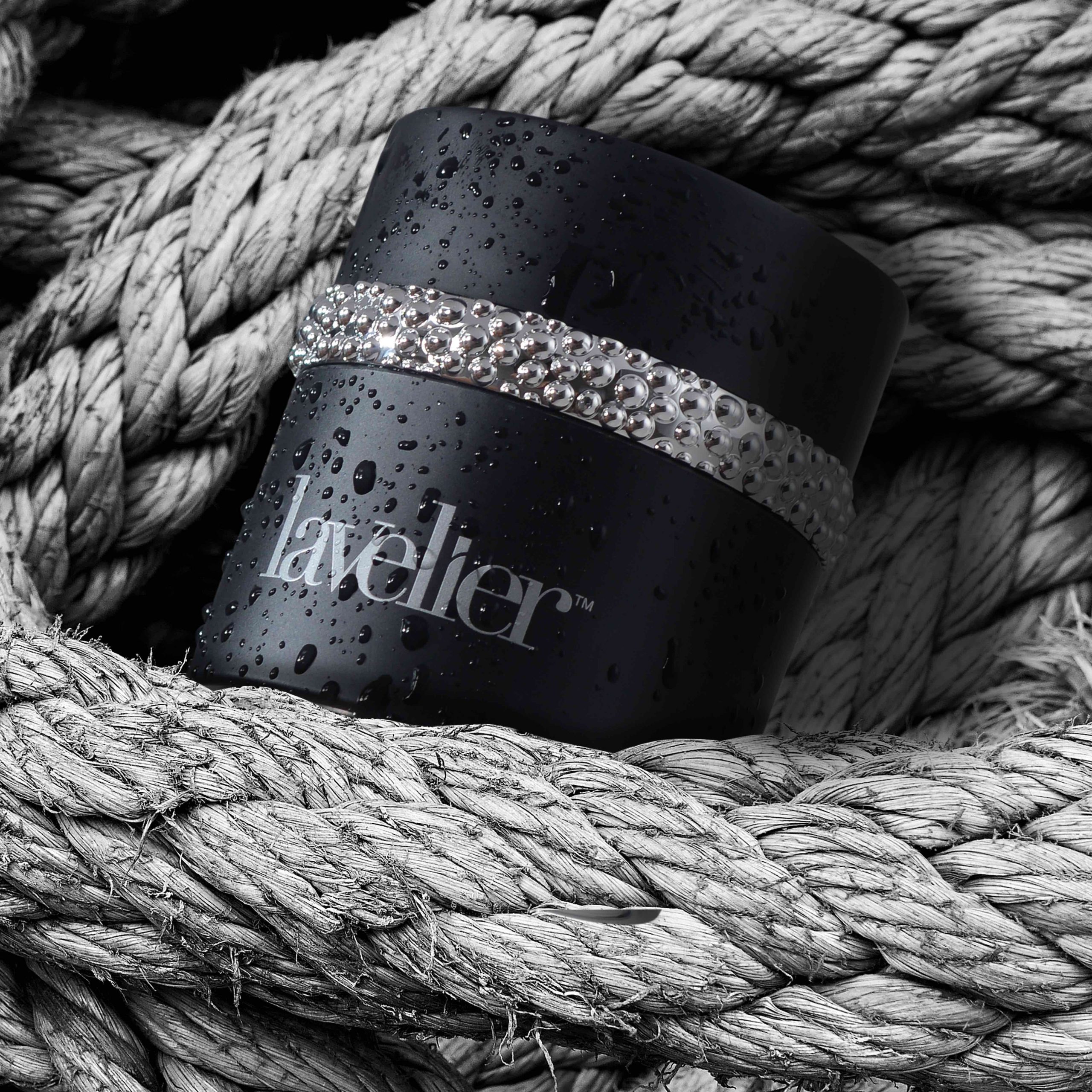 While there isn't much we can do to stop getting older, there are little ways to keep the visible signs of aging from showing through on our faces. One such way is the Coralline Collagen Boosting Masque from Lavelier.
A preventive masque that stops the appearance of wrinkles, fine lines, and sagging in their tracks, the Coralline Collagen Boosting Masque features a blend of popular ingredients like:
Jojoba Seed Oil

Honey

Gingko Biloba Extract

Retinyl Palmitate
Once a week, massage a small amount of the Coralline Collagen Boosting Masque on to the skin in circular motions. Leave the mask on for 10 minutes then rinse off with cool water. Follow up with your favorite Lavelier face cream.
Seagrass Cymosilk Masque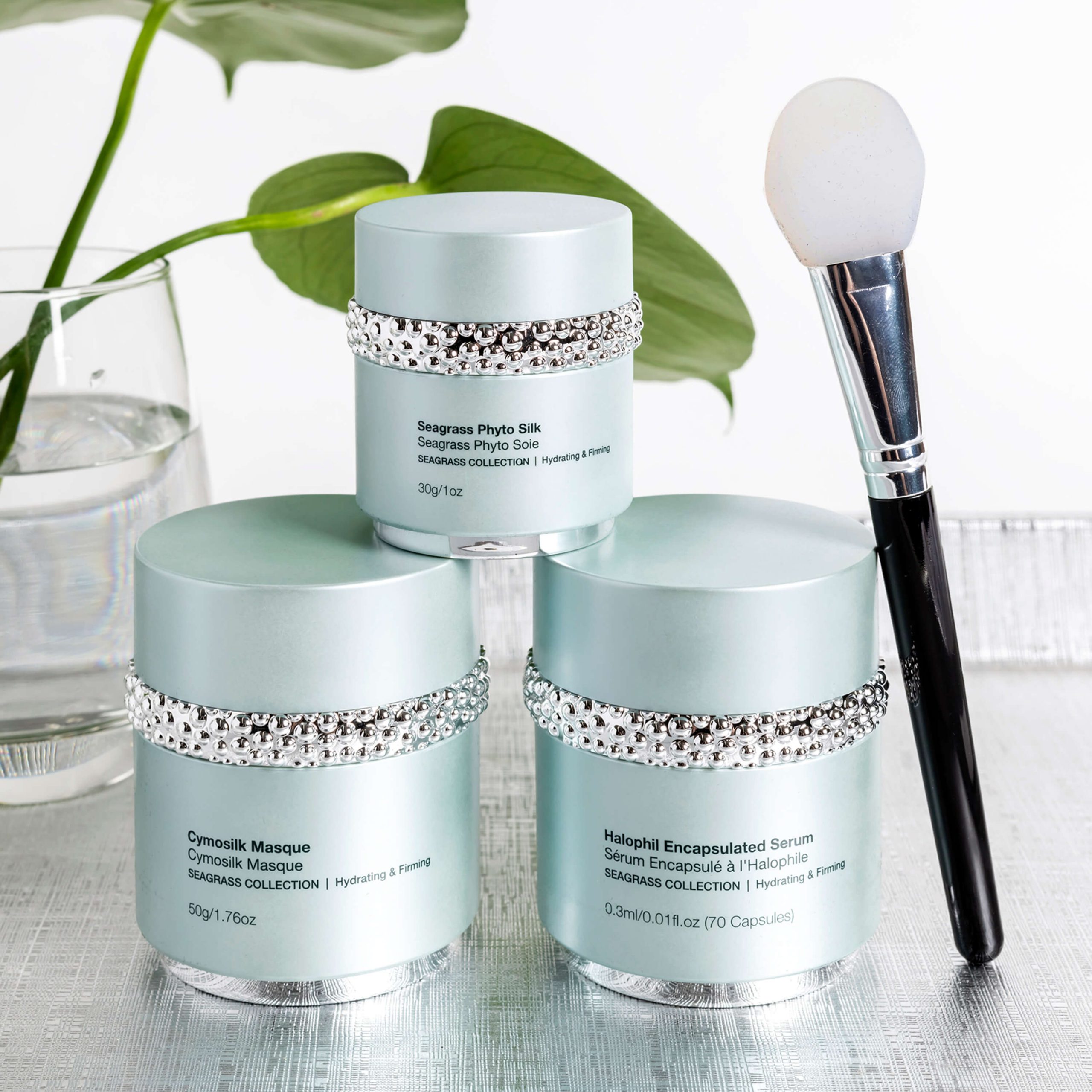 The last masque on this list is another unique elixir, but arguably one of the brand's best. Meet the ​​Seagrass Cymosilk Masque, a best-seller on the receiving end of positive Lavelier reviews. It's an overnight mask, making it ideal for providing intense moisture. This also means minimal effort!
Take a glance at the ingredient list and you'll find an extensive list of fruit extracts, including Acai Berry, Goji, Maqui, Mangosteen, Pomegranate, and Noni, among others.
This extract-rich formula is made even more effective with moisturizing agents like Squalane, Sodium Hyaluronate, and Aloe Leaf Extract. As dry skin can often lead to the appearance of lines, wrinkles, and irritation, this masque helps you infuse more moisturizing ingredients into your regimen with minimal additional steps. What's not to love?!
To use the Seagrass Cymosilk Masque, simply dispense a small amount of product and apply it directly onto your skin. Allow the product to sink into your skin for a few minutes before following up with a night cream.
The Lavelier reviews have spoken: face masques are the way to go for all of your skin concerns. Discover more ways to improve your current skincare rotation with Lavelier's Red Coral Seaweed-infused beauty innovations.