When it comes to taking care of dry skin, hydration is essential. At this point, you're probably well aware of the significance of regular moisturizing, which helps to soften the feel of dry skin.
Here at Lavelier, we recommend applying a moisturizer at least twice a day to combat the look and feel dryness. However, there are other products that can help with the appearance of dry skin too…
Face masks are an awesome addition to your skincare routine. They provide deeper moisturization, improve the appearance of pores, and deliver a hefty dose of goodness. 
To top it all off, they feel therapeutic and relaxing! There's nothing quite like some me-time when you're masking.
When it comes to face masks, it's always good to mix things up. If you haven't tried a Lavelier mask yet, we've got the perfect formula for you to start with…
Introducing The Coral Luminous Masque From Lavelier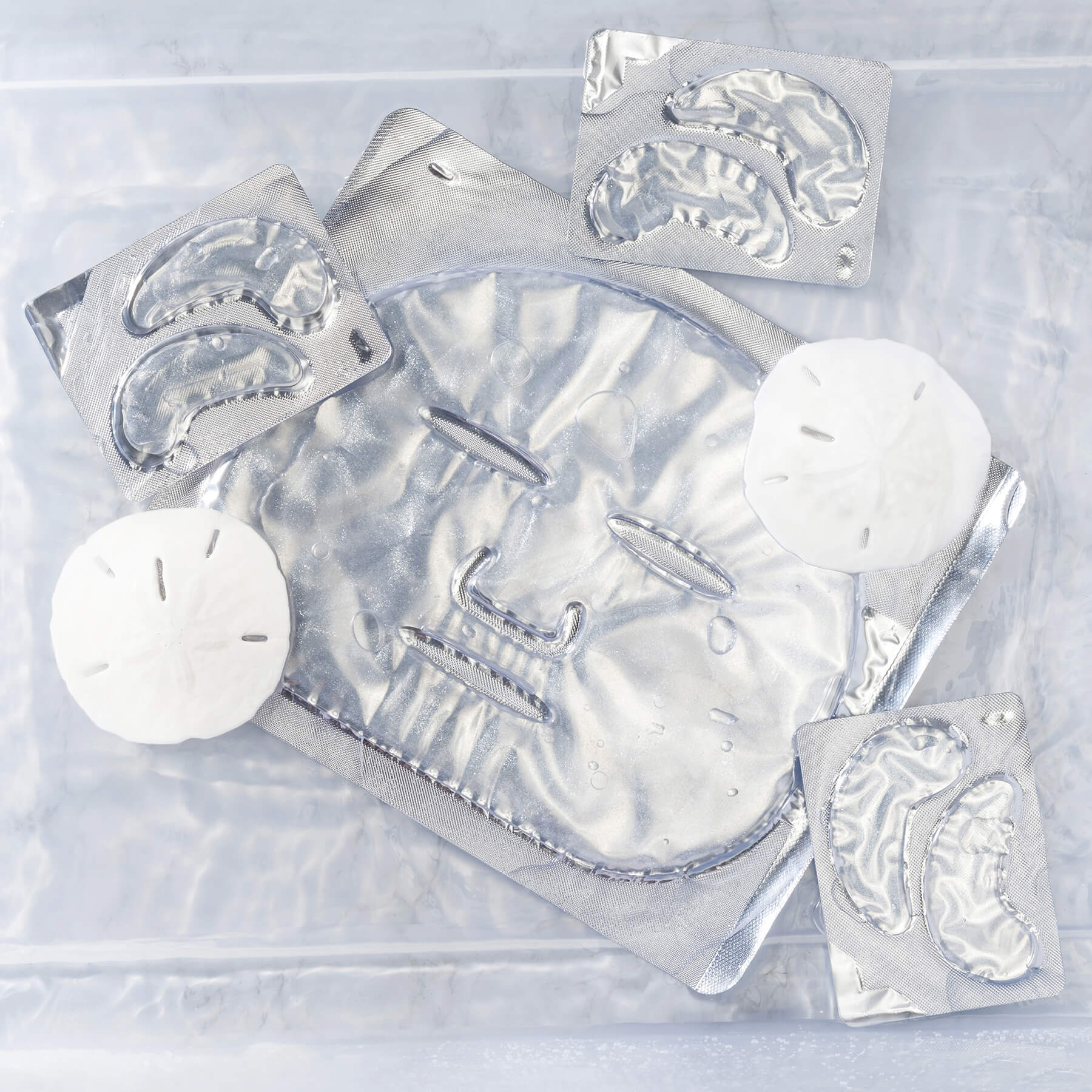 Dry skin can be tricky to deal with. However, the Coral Luminous Masque from Lavelier makes it easier than ever to restore the look of life into dry areas. 
What makes the Coral Luminous Masque from Lavelier a powerful formula for dry skin, you ask? 
It's infused with the following skin-loving ingredients:
Red Coral Seaweed
It may sound odd to talk about seaweed and skincare in one sentence. The thought of putting a slimy plant on your face probably sounds unappealing. But, before you turn your back, hear us out!
There's one thing you should know about seaweeds:
They boast a variety of skincare benefits!
Some of the effects of seaweed on the skin include:
Reducing the appearance of wrinkles

Moisturizing the skin

Brightening the look of the skin

Calming the feel of the skin
But what makes seaweed so special from other ingredients that do the same things?
Seaweed is a sustainable ingredient.
Seaweeds are among the most abundantly accessible ingredients on Earth. They can grow in oceans, seas, and lakes. Did you know that there are around 50,000 species of seaweed around the world?
In particular, we at Lavelier are fascinated by red coral seaweed. Also known as Corallina officinalis, this variety is found on shallow rocky shores and at the outer edge of tide pools. 
Other Skin-Loving Ingredients in the Coral Luminous Masque
In addition to red coral seaweed, the Coral Luminous Masque from Lavelier also boasts other star ingredients. We want to ensure that your skin gets all the love with other components too!
In this formula, you'll find: 
Marine botanicals and sea algae extract

, which helps with the balance the look of your complexion. 

Hyaluronic acid

, which promotes skin that looks plump and supple

Lavender Oil, which soothes the feel of the skin and helps fight the appearance of wrinkles.
It's time to say goodbye to skin that feels dry and fatigued. Look forward to amazing results with the Coral Luminous Masque from Lavelier. We assure you that your pamper routine will never be the same!
How to Use the Coral Luminous Masque from Lavelier
The Coral Luminous Masque from Lavelier is a set that includes 14 face masks and 14 eye masks. For the best results, pamper yourself with these masks every four weeks. We've included enough masks to last you a year, and the two extras can be used before special occasions. 
Some masks can be messy. However, when it comes to the Coral Luminous Masque from Lavelier, application is easy and mess-free! 
First, ensure that you have a cleansed face. 

Next, remove each mask from its packaging and gently apply it with your fingertips. 

Smooth the masks over your face and eye areas. 

Then, allow the masks to sit on your face for 15 minutes.
While waiting for the mask to set, take the opportunity to relax! You can light some scented candles and play your favorite relaxing music. Or, you can take out your favorite book and immerse yourself in a chapter or two. There are many ways to make the best of this special time!
Once the 15 minutes are up, gently remove and discard the masks. If there are any remaining serums on your face, massage them into your skin. Gotta ensure your skin soaks up all the goodness!
Looking for Staples to Pair with Your Coral Luminous Masque from Lavelier?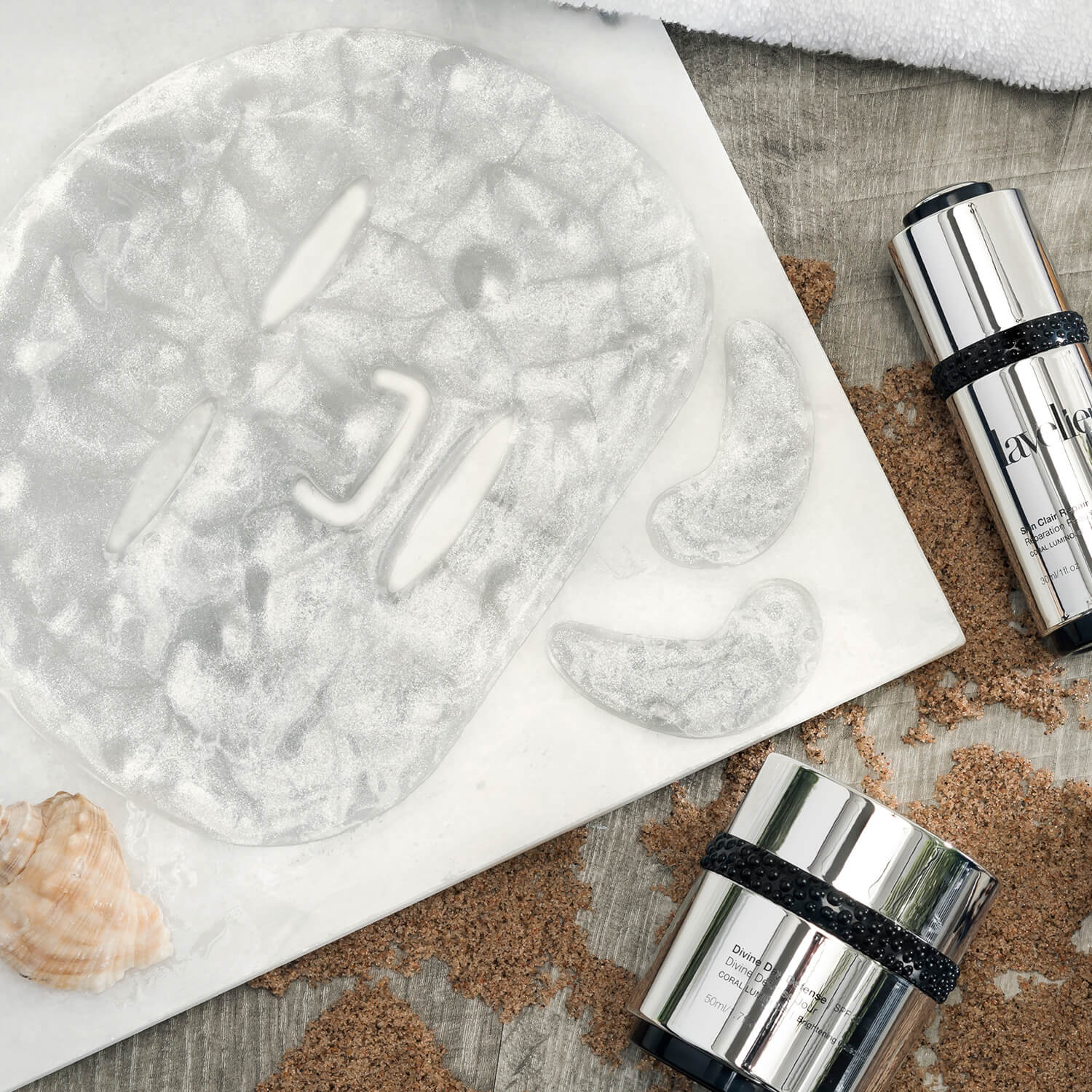 If you're still not over the skin-loving benefits of red coral seaweed, fret not! You're not the only one. After all, anyone would be amazed to know that there is a sustainable ingredient that is so powerful. 
Our fascination with this powerful ingredient doesn't end with the Coral Luminous Masque from Lavelier.
We believe in the power of red coral seaweed so much that we've created several products that feature the ingredient. 
Divine Day Defense SPF 30
Excessive sun exposure can leave your skin feeling dry. That's why it is crucial to have sufficient UV protection. 
The Divine Day Defense SPF 30 will help protect your skin against harmful UV rays. 
It is also formulated with marine extracts and brightening botanicals. Not only will this cream provide UV protection, but it will also refresh the feel of your skin and leave you with a luminous appearance!
Skin Clair Repair
Aside from dryness, two of the most common skin issues amongst women today are the appearance of dark spots and hyperpigmentation. 
If you want to target these two concerns with one product, go for the Lavelier Skin Clair Repair! 
This powerful night cream owes its effectiveness to Kojic Acid, Lactic Acid, and Oligopeptide-68. These ingredients are great at gently reducing visible signs of discoloration around your face and neck. They will also help you achieve a brighter and balanced-looking complexion.
Be sure to check these out if you want to maximize the benefits of your Coral Luminous Masque from Lavelier!
Understanding Dry Skin
When it comes to caring for dry skin, it's important to know what causes it. That way, you will be able to understand the best ways to combat it. 
Many factors can lead to dry skin. Some of these include:
Weather

Dry air

Excessive washing

Too much sunlight

Skin conditions such as psoriasis, atopic dermatitis, and seborrheic dermatitis
If you suffer from persistent dry skin, your dermatologist may be able to help you. Don't hesitate to consult them as it may be due to the underlying problems we mentioned above. 
But in general, dry skin is a preventable condition. In most cases, you can remedy it at home. Apart from using moisturizing products, making a few changes in your lifestyle can also help.
After all, your skincare won't be as effective if your lifestyle habits are harmful to your skin.
Here are some practices you can try to combat dry skin:
Switch To Lukewarm Water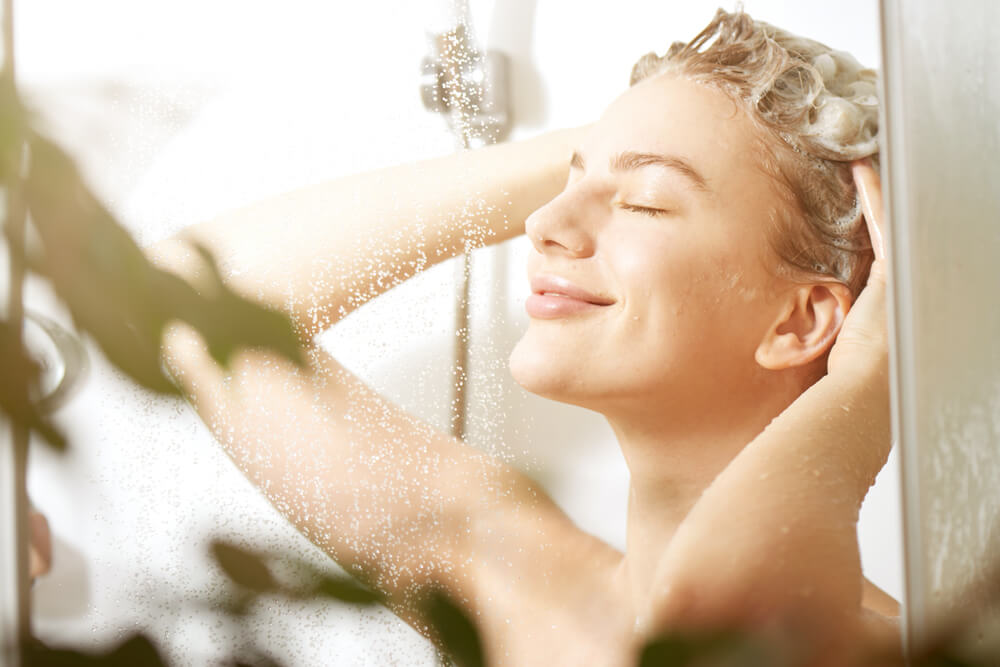 Hot water can dry out your skin. That's because high water temperatures strip your skin of its natural oils. As much as you can, swap hot water for lukewarm water. 
In addition, you may also find it helpful if you reduce your shower time. That way, you can reduce unnecessary exposure to warm water. Showering and bathing for long periods can worsen dry skin. 
Wash Your Face Gently
When it comes to selecting a cleanser, choose one that is made with gentle ingredients. Try to avoid products with alcohol, retinoids, or alpha-hydroxy acids. These can irritate and further dry out your skin.
In addition, the way you wash your face is important, too. When applying cleansers, gently apply them with your fingers. Be sure to not scrub harshly, as doing this can cause further irritation. You may also find that washing your face only at night, rather than in the morning too, works best for dry skin.
Use a Moisturizer Daily
Moisturize, moisturize, moisturize! Especially after hopping out of the shower. That way, you are helping your skin retain extra moisture. We can't stress this step enough. For deeper hydration, don't skip the Coral Luminous Masque from Lavelier.
Don't forget to apply your moisturizer on your lips, too!
Try A Humidifier
Low humidity levels can be the cause of your dry skin. Using a humidifier can help to address the lack of moisture in the air. Be sure to set this in the rooms where you spend a lot of time. Don't forget to choose a humidifier that is easy to clean. You don't want bacteria to build up!
Hydrate Your Skin With Lavelier
Searching for other products to moisturize your dry skin? Look no further. Not only do we have the Coral Luminous Masque from Lavelier, but we also have other products designed for dry skin.
We lovingly crafted various skincare collections infused with powerful and skin-loving ingredients. Here are a few products we have handpicked for dry skin:
Blue Algae Collection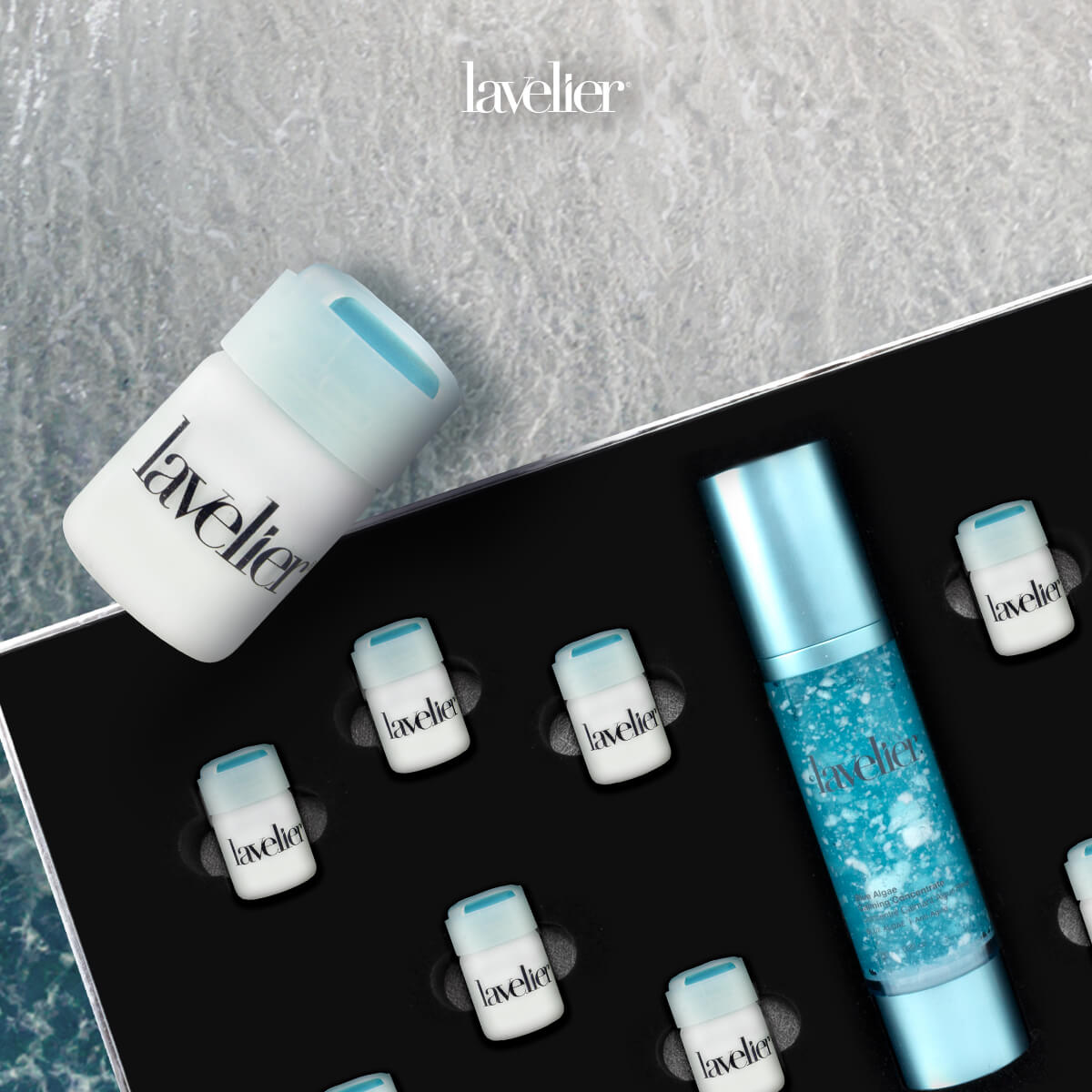 The Blue Algae Beauty Skincare Duo is perfect for quickly boosting the feeling of moisture. Infused with blue algae, this set consists of two powerful products.
First is the Blue Algae Regenerating Powder. This powder contains resveratrol, which has a very high antioxidant potential, making it a good protector against environmental stressors.
The collection also features the Blue Algae Calming Concentrate. Its infusion of white lily extract will leave your skin feeling silky smooth after application.
HydroTherm Collection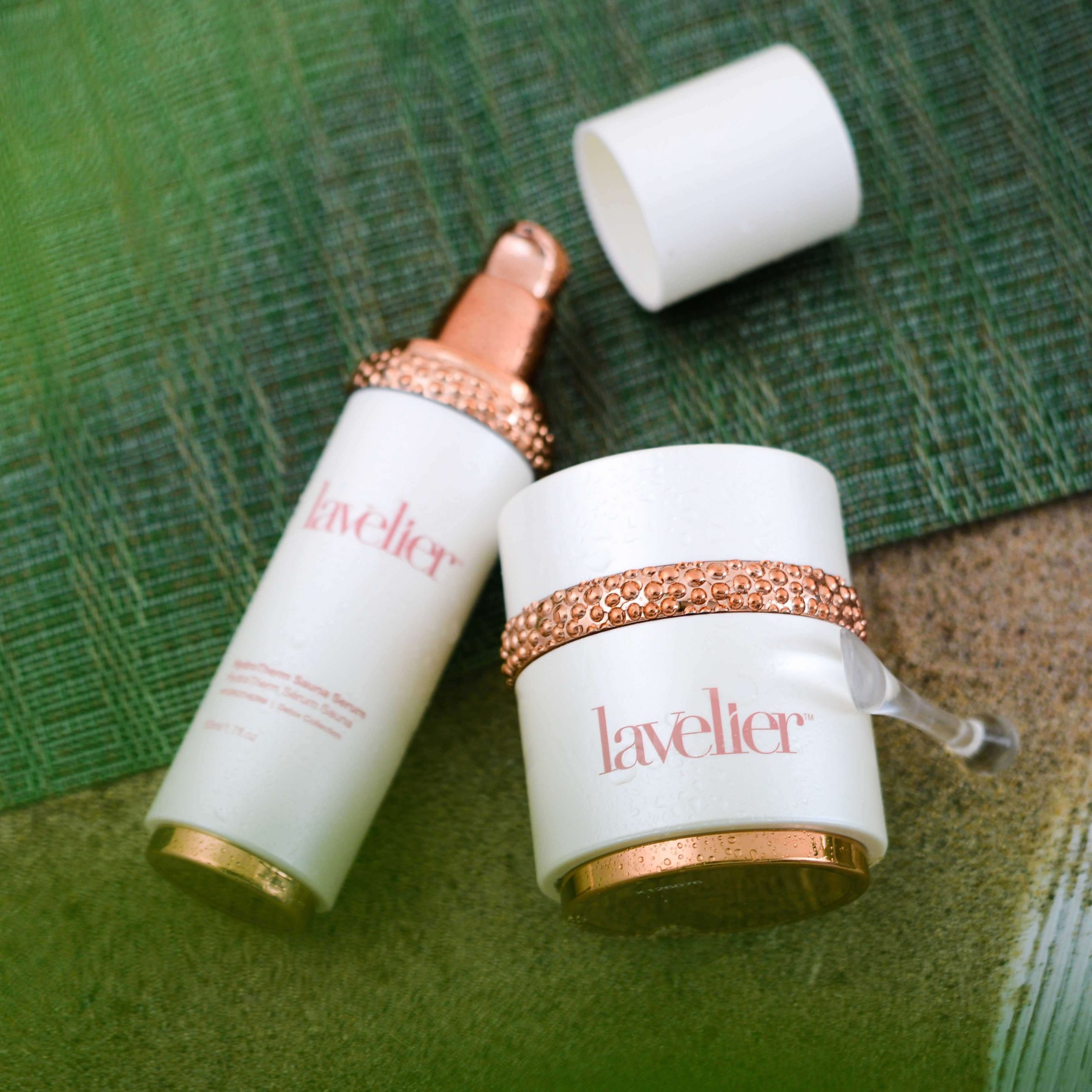 Dry skin can sometimes highlight visible unwanted fine lines. In this regard, the HydroTherm Completion Cream is a skincare wonder. It can help minimize and instantly diffuse the appearance of fine lines and enlarged pores. 
On the other hand, the HydroTherm Sauna Serum is perfect if you want a hydrating product that also reduces the look of wrinkles. Infused with collagen, seaweed extract, and other vitamins, this silky serum will leave you feeling soothed after a long and tiring day. 
Mineral Allure Collection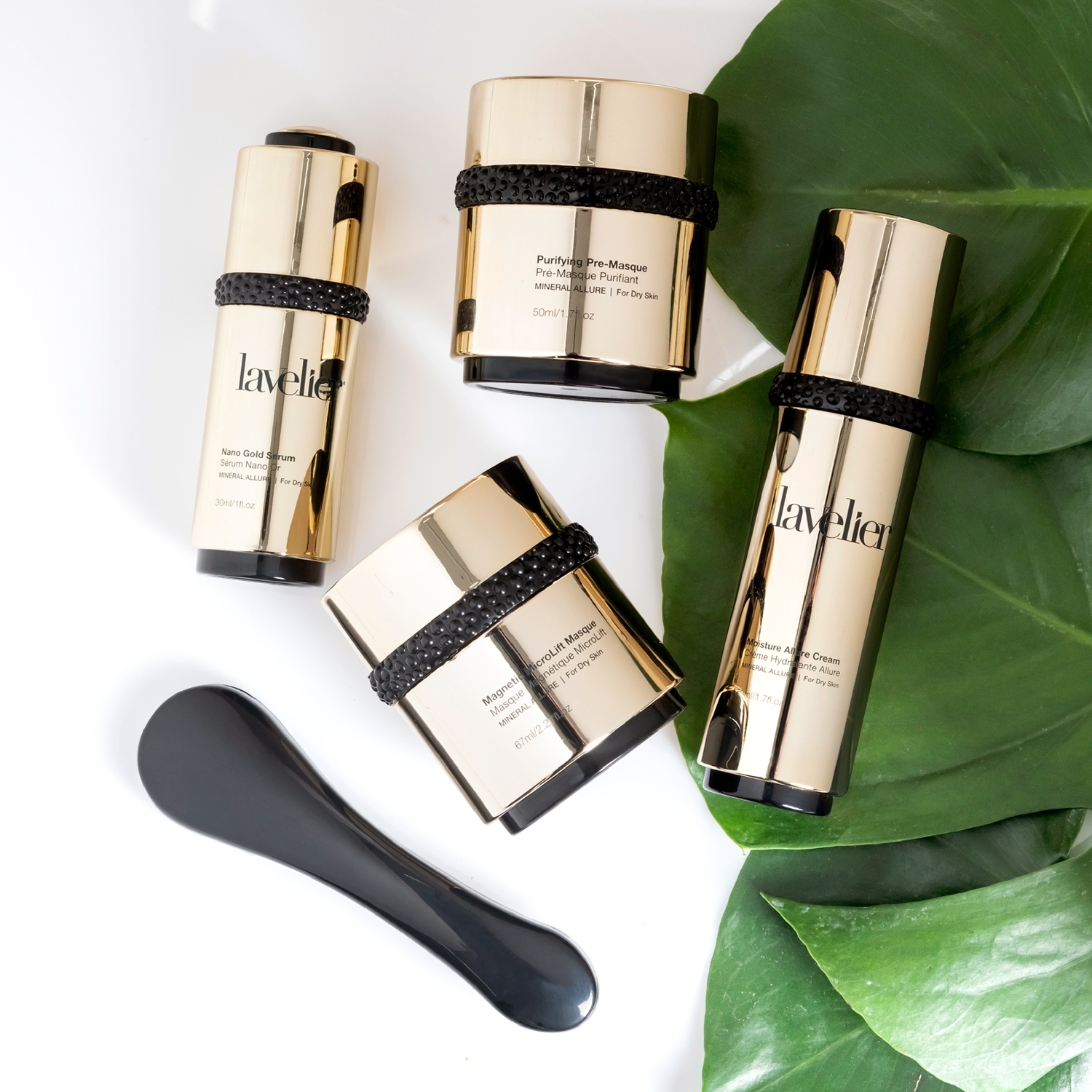 Skin looking dry and fatigued? Try the Moisture Allure Cream. This lush moisturizer will glide effortlessly into your skin to replenish and restore the look of your skin. It contains coral seaweed and green tea, two powerful ingredients that will help energize the feel of dry skin.
It's time to say hello to glowing and dewy skin with the Nano Gold Serum. Not only will this premium serum leave your skin feeling touchably soft, but it also has properties that reduce the appearance of wrinkles thanks to aloe vera extract, green tea extract, and acetyl hexapeptide-8.
Marine Collection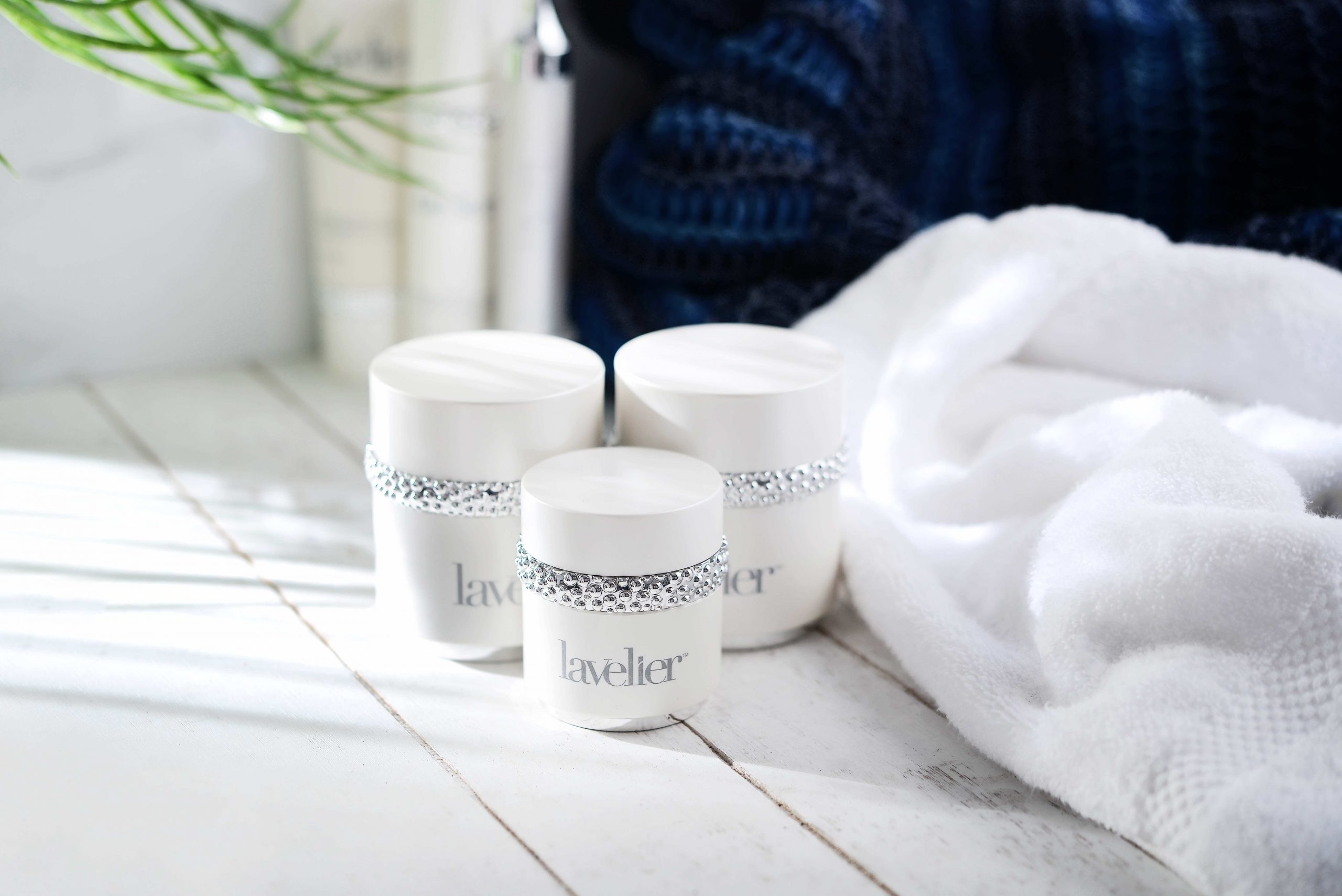 Restore the look of your skin's vitality with the Nourishing Vitamin C Serum. It has the combined benefits of Vitamin C, Retinyl Palmitate, and other powerful marine botanicals. This serum is sure to leave your skin feeling refreshed and luminous. On top of that, it will also help to soften the appearance of fine lines and wrinkles. 
Add the Marine Evening Repair Cream into your nighttime skincare routine for that luminous glow. It combines the moisturizing ability of shea butter with coral seaweed extract. Get ready to wake up to skin that looks plump, firm, and moisturized. Your beauty sleep will have never been better!
If you're looking for extra moisture, you can find it in the Marine Deep Moisturizer. This product will help soothe the dry feeling on your skin. To make it even better, it also helps in reducing the appearance of fine lines! It's time to look fresh all day with this deep moisturizer.
Skincare from the Depths of the Sea
Dry skin can tamper your confidence and cause a host of other skin problems. Luckily, all hope is not lost! 
We are here to rebuild your confidence and promote self-love, one product at a time.
The Coral Luminous Masque from Lavelier is a must-try if you want to combat the look of your dry skin for good.
While we want you to enhance your natural beauty and boost your confidence, we don't want to do so at the expense of our planet. For us, personal wellness and the environment are strongly interconnected. We stay true to these goals and virtues by incorporating sustainable red coral seaweed in our products.
Furthermore, we also commit to recyclable packaging, and never test our products on animals. So, by using our products, you are also helping tend to our planet.
Ready to love your skin and care for the Earth at the same time? Try the Coral Luminous Masque from Lavelier now!