It's summer once again, and with summer comes important changes to your skincare routine. The thing is, the seasons affect our skin more than we might think. Summer is associated with higher humidity and more heat, which isn't exactly a good combination for the skin.
That's why learning to turn to skincare summer essentials is a must! This ensures your summer skincare routine can keep your skin looking its best, even when it has to deal with the scorching summer sun.
If you're not yet sure which products to add to your shelf this summer, you're in luck! Here at Lavelier, we'll walk you through different skincare summer essentials for better, healthier-looking skin… even in this heat.
Let's start…
How Can Summer Affect the Skin?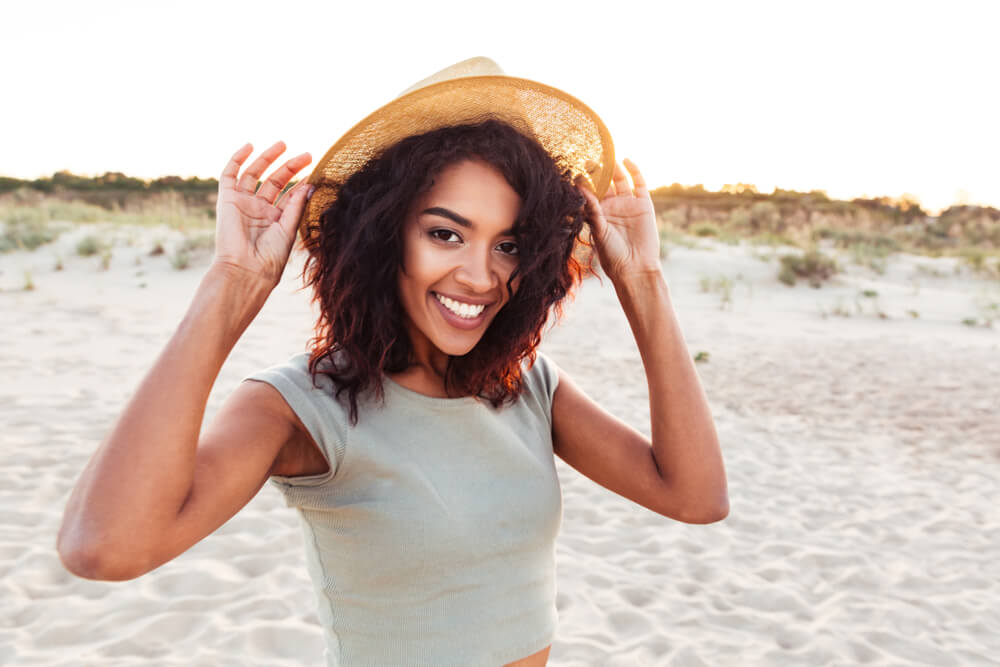 Before we delve deeper into the summer skincare products you should absolutely try out, let's first talk about the importance of tailor-fitting your skincare to the summer climate.
To do this, let's first discuss the negative things the summer heat can do to your skin.
It Increases Sebum Production
The summer heat tends to dehydrate the skin, but, that doesn't necessarily mean that the skin becomes dry. On the contrary, your skin may appear more oily than usual! This is because your skin overproduces sebum or oil to compensate for skin dehydration.
As a result, your skin may feel greasy and oily. This is the reason why, if you know people living in countries with hotter climates, you will usually hear them say they have oily skin.
It Can Increase Your Chances of Breakouts
The worst consequence of excessive sebum production? More chances of having acne breakouts.
See, one of the primary factors behind the formation of acne is excess oil in the skin. When this mixes with dirt and/or dead skin cells, it can clog the pores and therefore cause inflammation. This results in what we know as pimples.
Apart from extra oil production during the summer, you also tend to sweat more due to the hot weather. Sadly, your sweat can be a source of dirt, too! Thus, when it mingles with extra sebum in the face, it can lead to more breakouts.
Constantly Being Under the Sun Can Add to Your Skincare Concerns
The sun is the number one cause of aging skin, which is often most evident in the appearance of wrinkles and fine lines. Apart from that, it causes the skin other problems, such as the look of discoloration, post-inflammatory hyperpigmentation, and, in worst cases, skin cancer.
In the summer, when the sun is out and about all the time, it's a great time for new adventures, but it can be harmful to your skin, you're more likely to struggle with skin issues resulting from sun damage. This is especially true if you're not using adequate protection from the sun, or using skincare products that reverse the appearance of sun damage.
9 Skincare Summer Essentials for Healthier-Looking Skin
As you can see, a great skincare summer routine should make necessary additions that target the different disadvantages of the sun and the summer heat.
These should include products with adequate SPF to protect against sun damage, gentle cleansers, and a lightweight moisturizer, among others. 
The good news is, Lavelier's products contain all of these and more!
Here are some of the best skincare products you absolutely have to use this summer:
Lavelier Biology Mousse Cleaner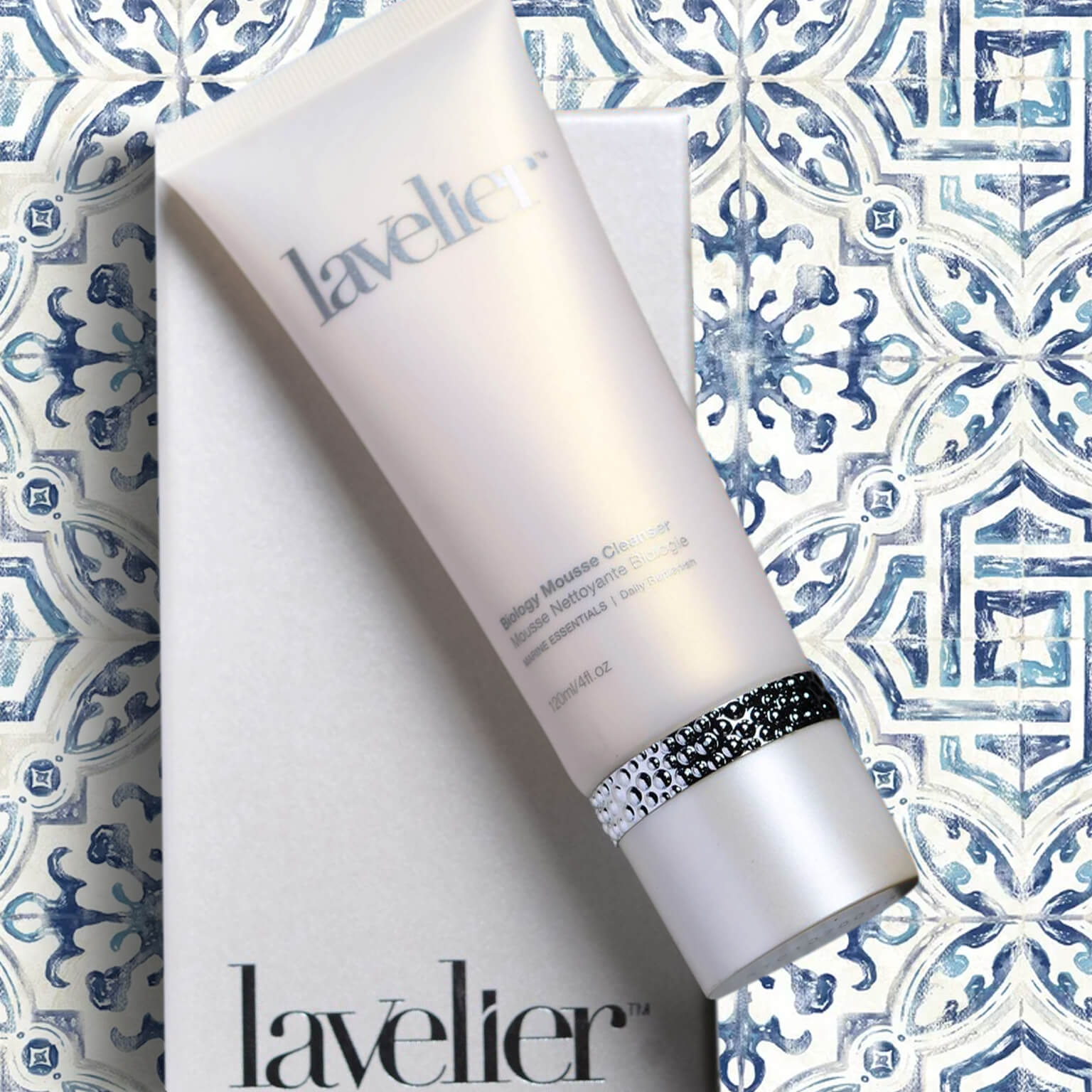 In any skincare regimen, the first essential step is using a gentle cleanser. The Biology Mousse Cleanser from Lavalier effectively cleanses away dirt, makeup, and other impurities without being too stripping to the skin.
Whereas other facial cleansers leave the skin feeling dry and tight, this cleanser keeps your skin feeling smooth and supple after every wash. It even energizes the look of your skin!
What's more, this cleanser also contains Corallina Officinalis, or red coral seaweed—the ultimate ingredient present in Lavelier products. Thanks to this ingredient, this cleanser is mildly hydrating, thus leaving the skin feeling silky smooth after every wash.
Lavelier Marine Facial Toner
Using a toner is essential in ensuring your skin is ready to absorb the other products included in your skincare summer essentials. Lavelier's Marine Facial Toner is a great choice if you want a gentle, hydrating toner that will provide your skin with many benefits.
Infused with Coral Seaweed Extract and Hyaluronic Acid, this toner will surely provide your skin with the much-needed hydration it needs. What's more, this gentle toner will surely make your skin feel soft and balanced after toning.
Lavelier Nourishing Vitamin C Serum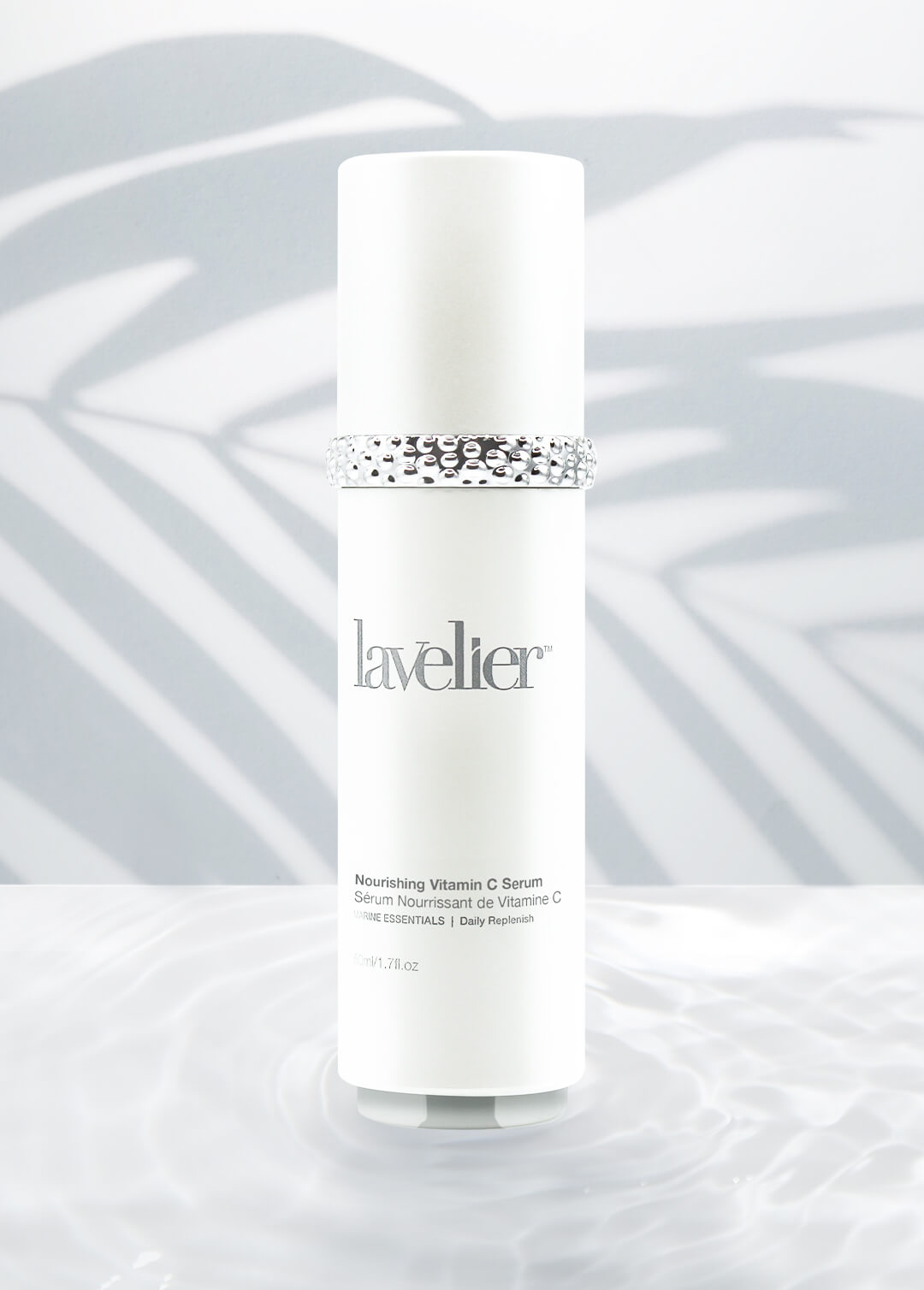 One of the biggest issues we face during the summer is a darker-looking skin tone. With the sun out at full intensity, it's no surprise that our skin looks darker after sun exposure.
If you're struggling with the appearance of discoloration on your skin, the Lavelier Nourishing Vitamin C Serum might just be what you need. Vitamin C is a wonder ingredient that helps with a wide range of skin issues and concerns. It's great at making your skin tone look more even and bright.
For glowing skin this summer – and even other seasons! – the Lavelier Nourishing Vitamin C Serum should definitely be a staple in your skincare routine.
Lavelier Marine Deep Moisturizer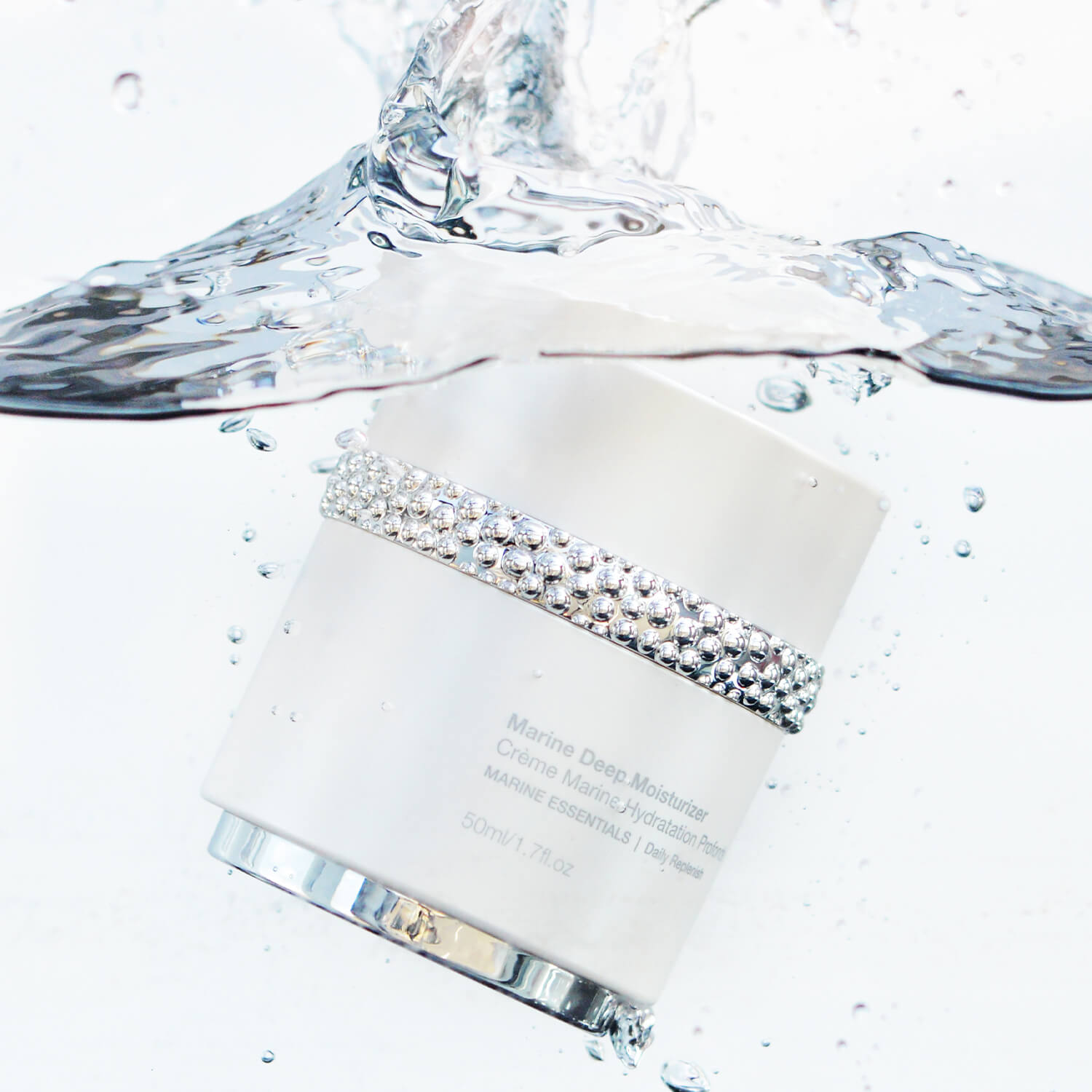 No matter the season, a moisturizer should be an essential product in your skincare routine. You might think that, since the humid summer air means your skin gets more moisture from the environment, that means you won't need a moisturizer in your skincare summer essentials…right?
Unfortunately, that isn't the case.
The good news, though, is that the Lavelier Marine Deep Moisturizer is the perfect source of hydration regardless of the season. Its lightweight formula allows you to put it on day or night, without worrying about your skin feeling greasy or oily.
What's more, this moisturizer is also enriched with great ingredients such as Green Tea Extract and Retinyl Palmitate, which help soothe the feel of your skin and reduce the appearance of fine lines and wrinkles.
Lavelier Divine Day Defense SPF 30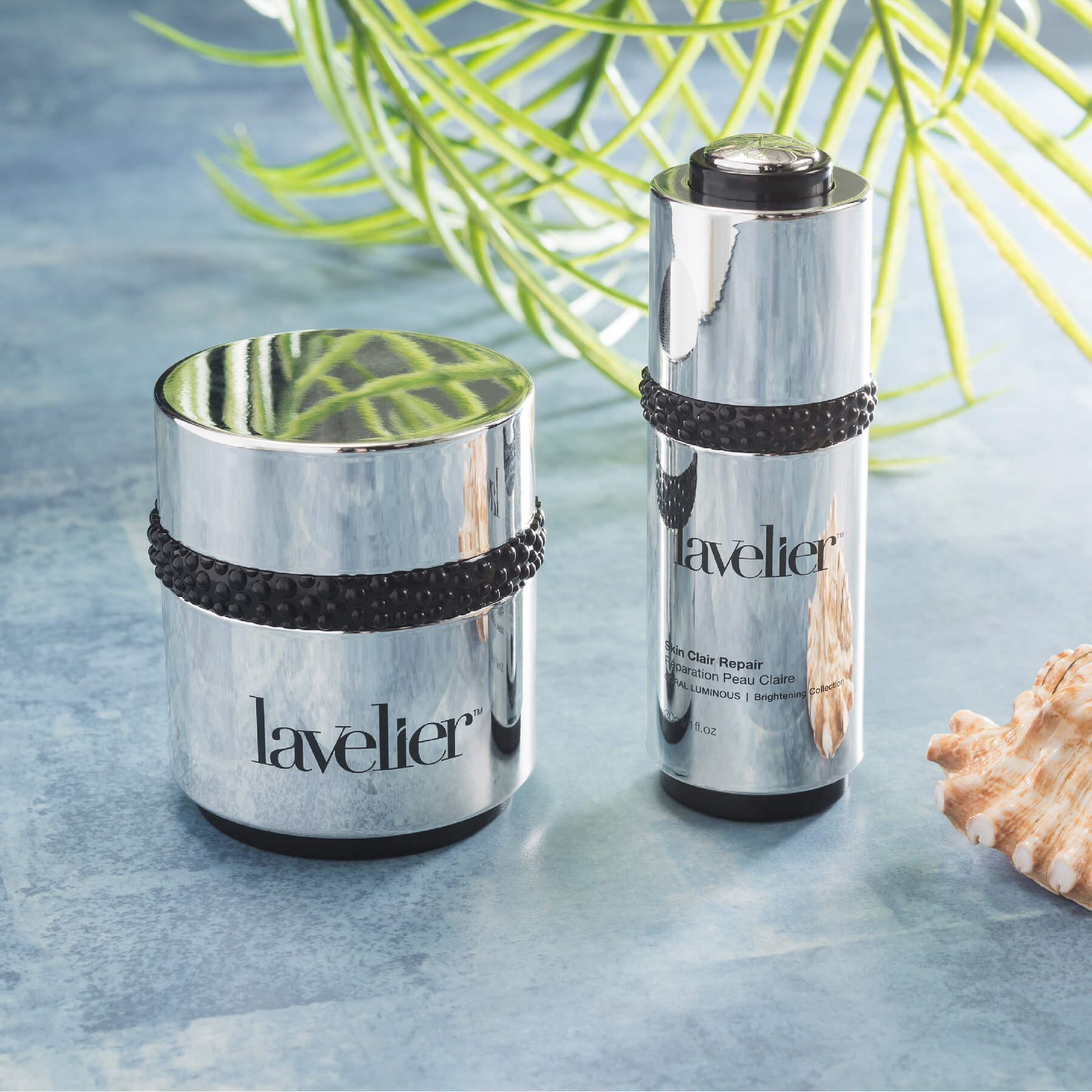 Your routine this skincare summer won't be complete without adequate sun protection. And, if you're looking for a moisturizer-and-sunscreen in one, the Lavelier Divine Day Defense SPF 30 is a great pick.
Formulated with botanical extracts such as aloe vera and tea tree, this moisturizer will surely soothe the look of your skin and leave it feeling hydrated. In addition, this moisture cream also has Retinyl Palmitate, which can help fight the visible signs of sun damage.
The Divine Day Defense SPF 30 also contains sun blockers, giving it an SPF rating of 30. This is actually the recommended SPF level of the American Academy of Dermatology, as SPF 30 is enough to protect against 97% of the sun's harmful rays.
Lavelier Intensive Facial Peel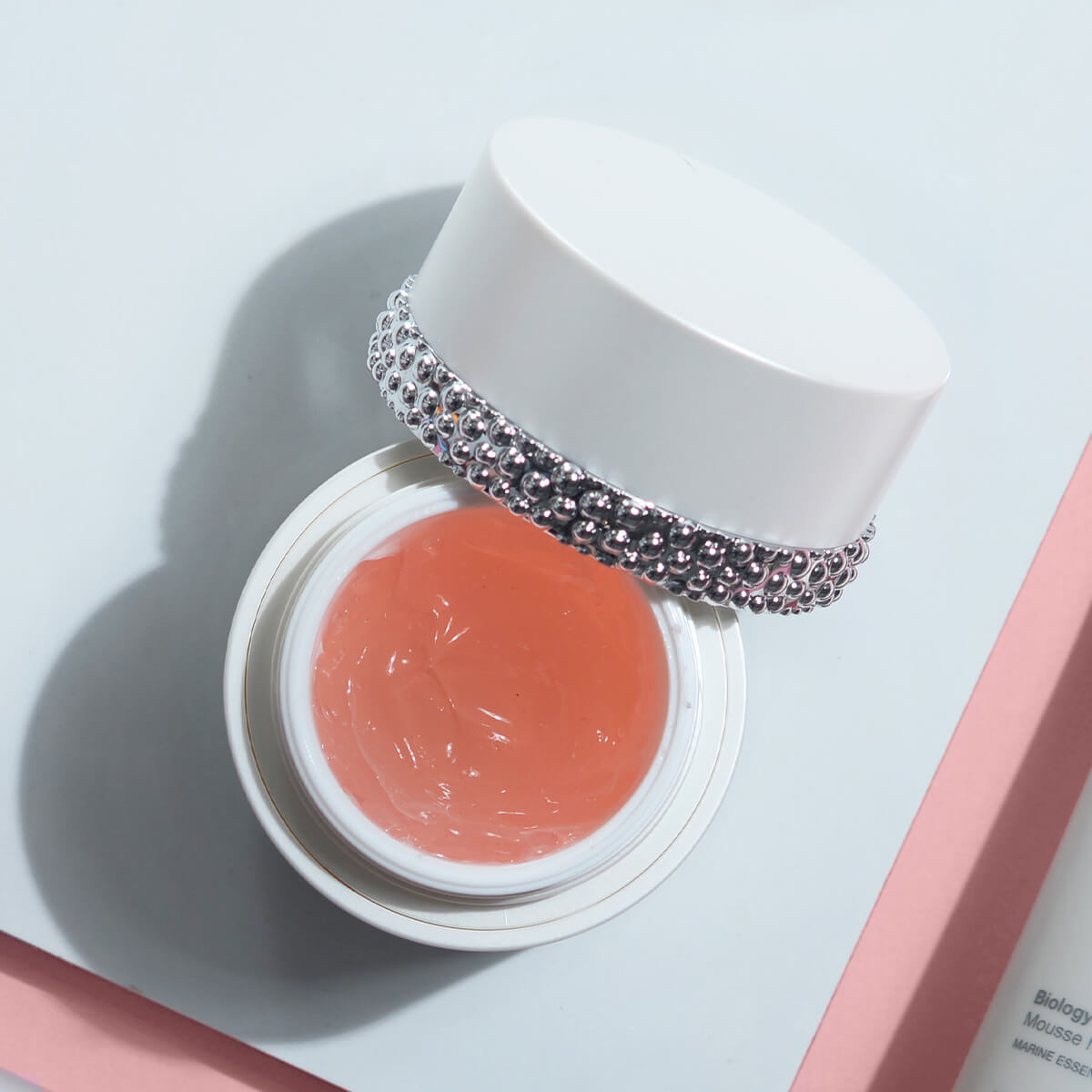 Of course, no skincare routine is complete without the use of an exfoliant. Lavelier offers a gentle yet effective physical exfoliant in its own product, the Intensive Facial Peel.
This exfoliant utilizes the benefits of Nut Shell Powder, coupled with the benefits of Coral Seaweed. Together, these ingredients rejuvenate the look of the skin like no other — they efficiently slough off dead skin cells in the skin's top layer, and reveal radiant-looking skin beneath.
Lavelier Skin Clair Repair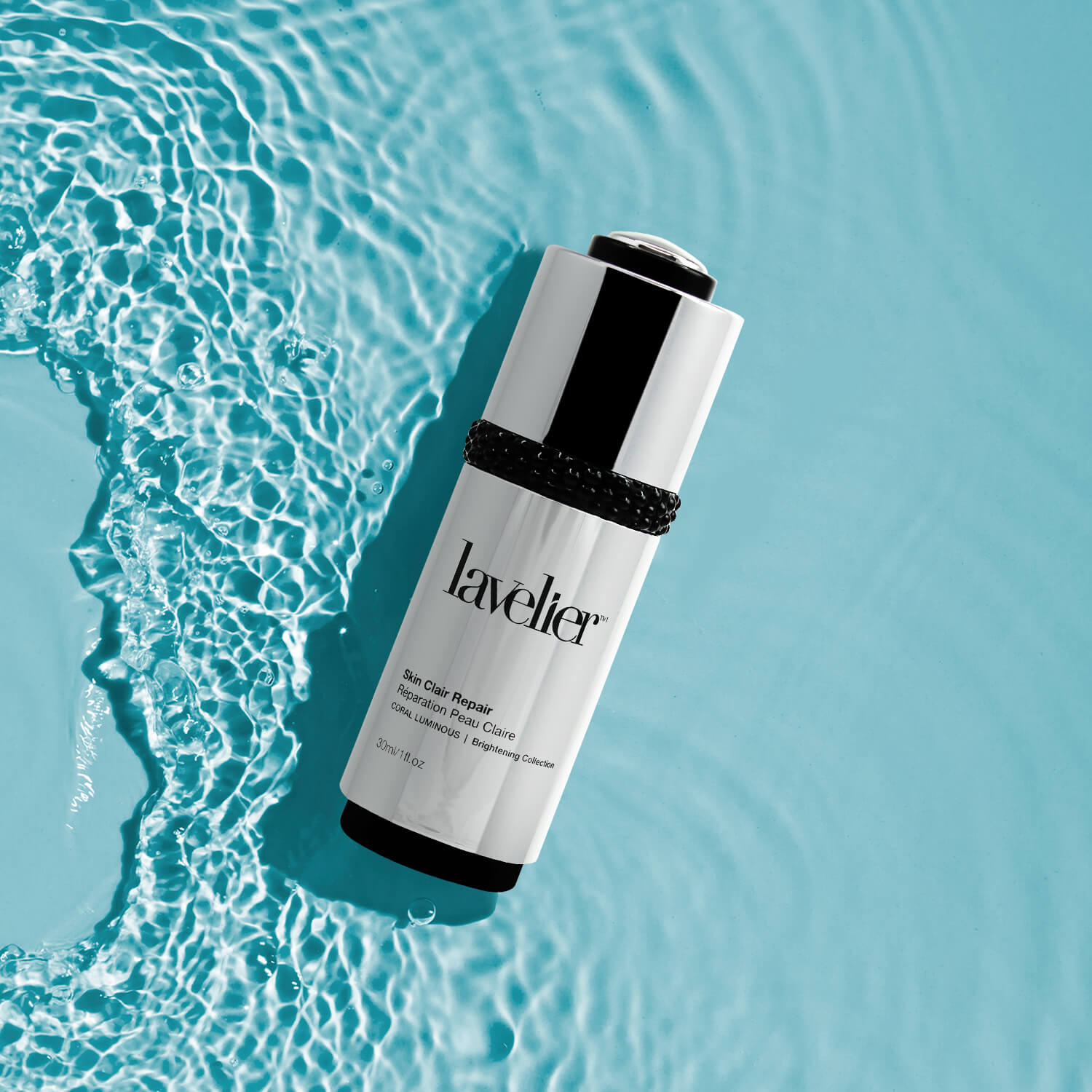 If you're struggling with the appearance of dark spots and hyperpigmentation from previous hours of sun exposure, you will love the Lavelier Skin Clair Repair. This serum targets these on the face and the neck.
A concentrated blend of Kojic Acid, Lactic Acid, Oligopeptide-68, plus other amazing ingredients, the Skin Clair Repair will dramatically reduce visible signs of skin discoloration with regular use. It's definitely the secret to skin that looks brighter and more balanced.
Paired with our Nourishing Vitamin C Serum, you won't believe how bright and radiant your skin will look, even during the summer!
Lavelier Eye Firming Concentrate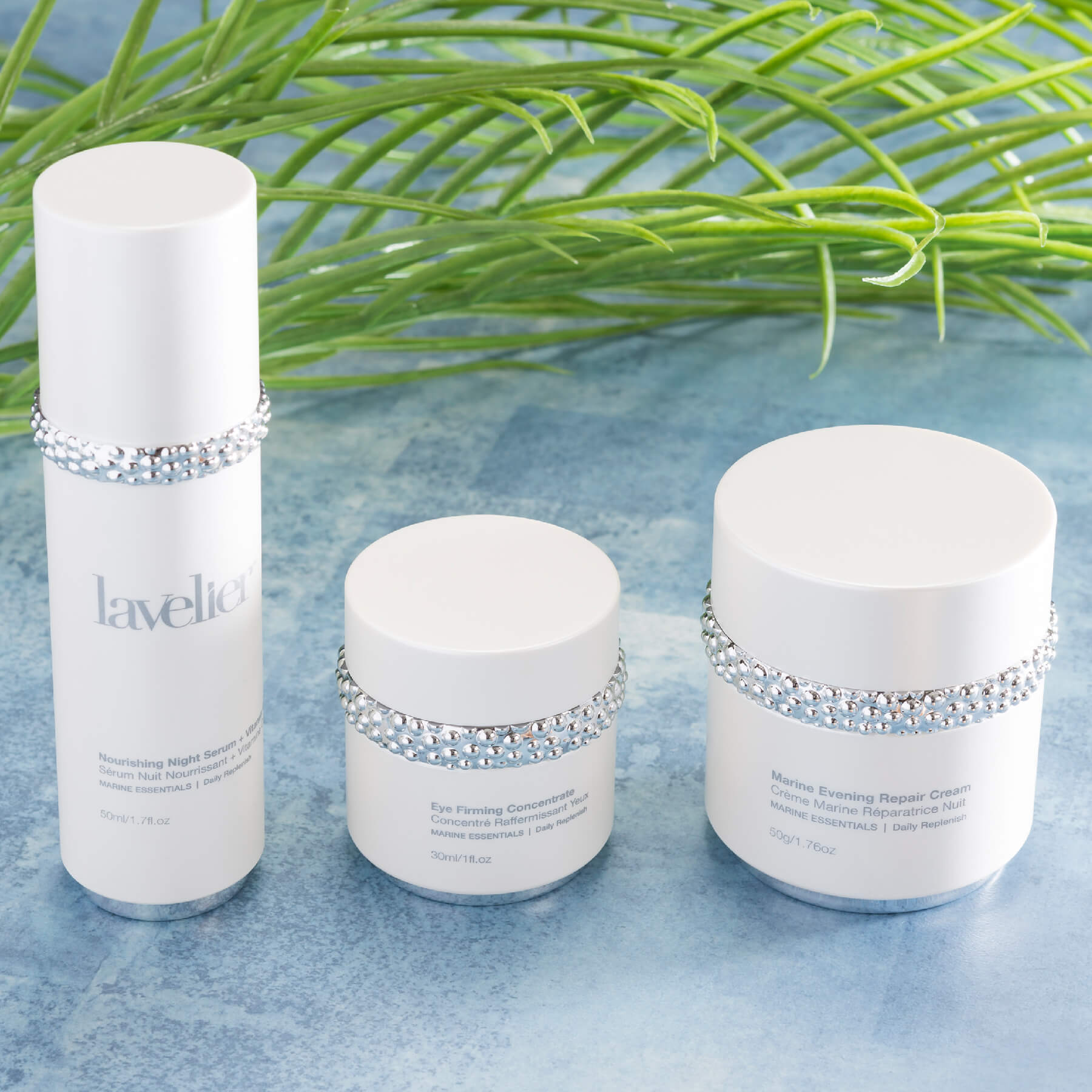 Among the areas of the skin, the skin around the eyes is easily damaged by the sun since it's incredibly thin. As a result, the first visible signs of aging start to show around your eyes — mostly in the appearance of wrinkles, or what we call crow's feet. This summer, try adding Lavelier's Eye Firming Concentrate to your skincare summer routine to help rejuvenate the look of the skin around your eyes.
Infused with marine botanicals, along with Caffeine, this eye cream helps reduce the appearance of wrinkles around the eyes. At the same time, it also helps in reducing the visibility of eye bags and in ensuring your eye area looks fresh and well-rested.
Lavelier HydroTherm Age Defying Syringe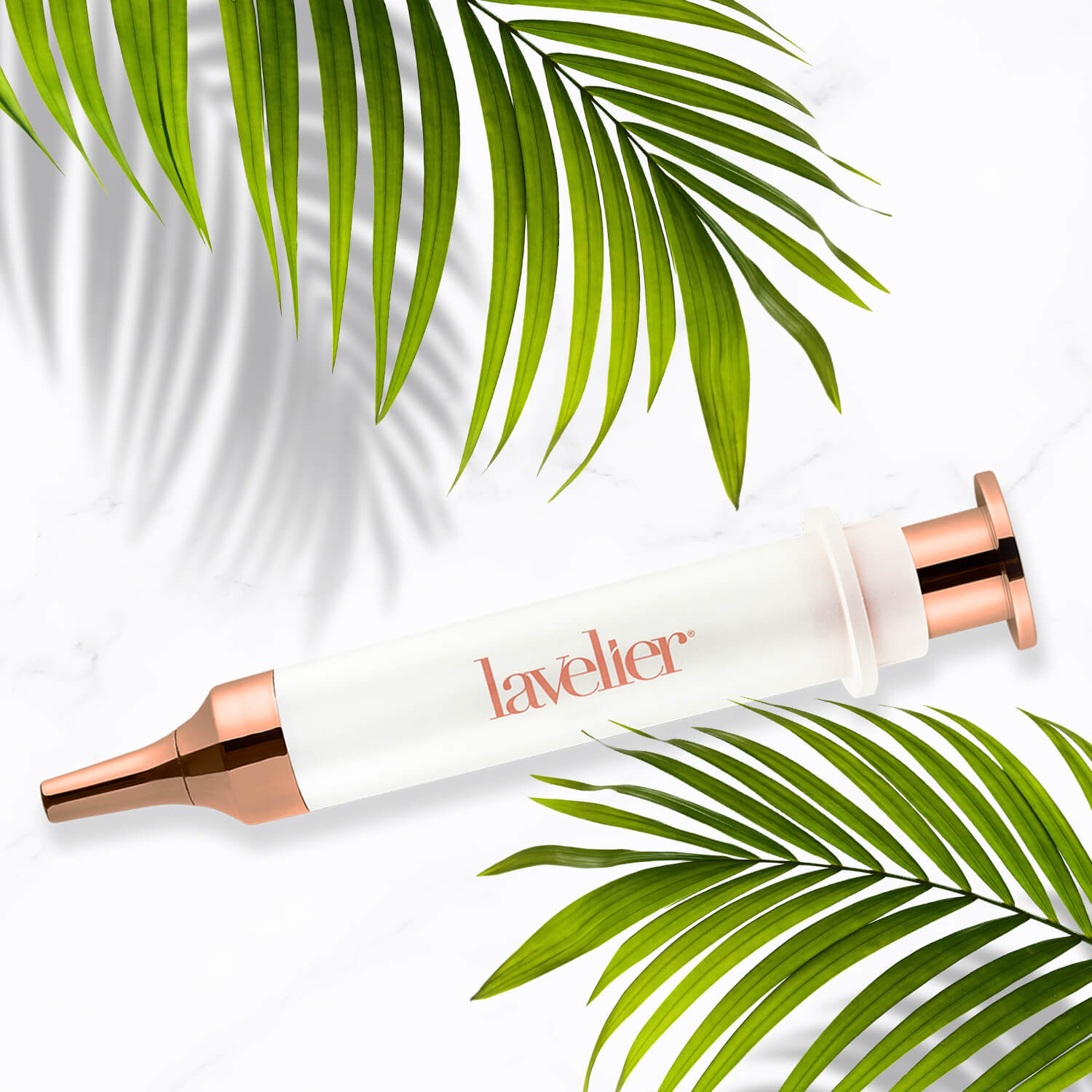 If you need a product that delivers more dramatic results in a shorter amount of time, though, you may want to check out the HydroTherm Age Defying Syringe by Lavelier. This product sends targeted ingredients to your areas of concern, ensuring the visibility of wrinkles and fine lines aren't obvious.
Made with Hyaluronic Acid and DMAE, this solution will certainly decrease the appearance of expression lines on your face. At the same time, you'll get to enjoy smoother, younger-looking skin in no time.
You may use this solution as needed, in order to cover up the visible damage done by the scorching summer sun. Significant sun damage tends to age the look of the skin, emphasizing the appearance of wrinkles. However, the HydroTherm Age Defying Syringe ensures you won't have to struggle with visible deep lines.
This season, make sure to add it to your skincare summer routine — your future self will definitely thank you for it!
Conclusion
As you can see, there are various skincare products that target different skin concerns caused by sun damage. This summer, invest in your skin by minimizing sun exposure, or at least preventing the harmful effects of sun exposure to your skin.
With different products geared at brightening the look of the skin, minimizing the appearance of dark marks, protecting the skin from UV damage, and reducing the visible signs of aging, your skincare summer essentials will definitely make your skin look the healthiest it's ever been.
We hope you find the perfect match with the products listed above and get through this summer with your skin looking the best it's ever been!