The eyes are often the first thing anyone notices when talking to someone. So, whether or not you look happy and awake usually falls on how bright and healthy your lids and under-eyes appear.
However, our eyes and the skin around them are among the more sensitive parts of your face. For one thing, you have to avoid irritating your eyes when applying skincare products. It's also often the site of visible crow's feet and wrinkles you want to eliminate.
But more than anything, it's the appearance of those pesky dark circles that get us most in trouble when it comes to how our eyes look. The look of puffiness and discoloration creates an impression of exhaustion and old age.
Want to take better care of your eyes to avoid visible dark circles and puffiness? Check out this Lavelier eye care routine. It has everything you need to pamper and care for your under eyes and lids, from the everyday staple that is the Lavelier Eye Firming Concentrate, to serum syringes and swipe-on solutions to banish the look of dark circles instantly.
Always Start with Gently Cleansed Skin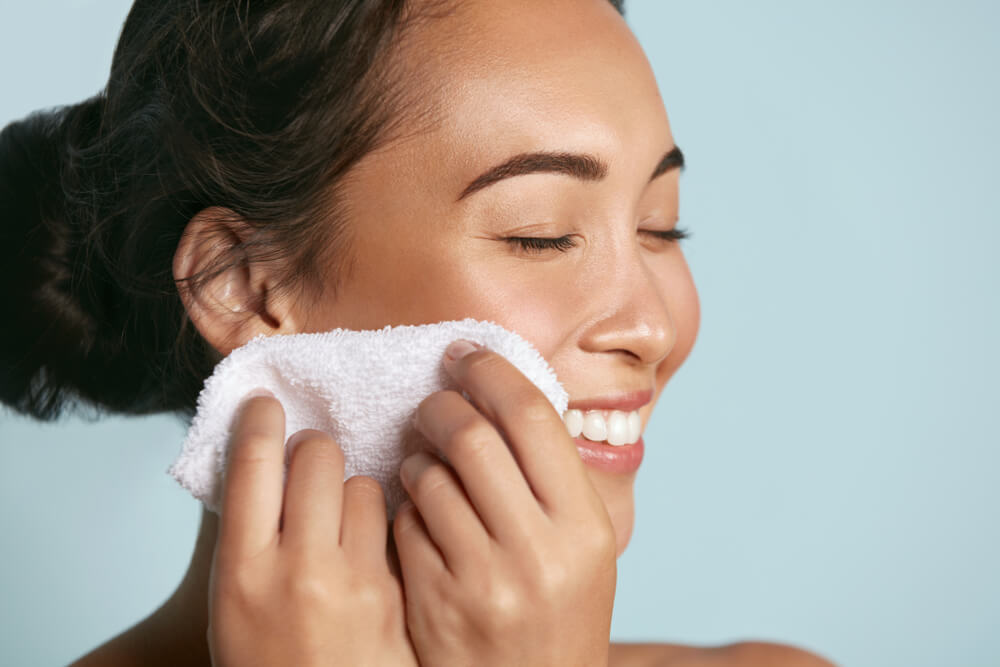 If you use a harsh, drying cleanser and tug abrasively at your under-eye skin, you'll leave it feeling irritated and fragile. Make sure your daily cleanser is very gentle, if not for the sake of your eyes, then to keep the rest of your face feeling as hydrated as possible.
One good gentle facial wash is the Lavelier Biology Mousse Cleanser. It's rich in oils and extracts like shea butter, argan oil, marigold extracts, and red coral seaweed. These moisturize the skin while thoroughly cleansing it of eye makeup and other impurities.
After cleansing, make sure to follow up with a serum or moisturizer to replenish the feel of your skin. For the eyes specifically, you can use the Lavelier Eye Firming Concentrate as an eye cream (but more on that in a bit!).
Boost Hydration with a Hyaluronic Acid Serum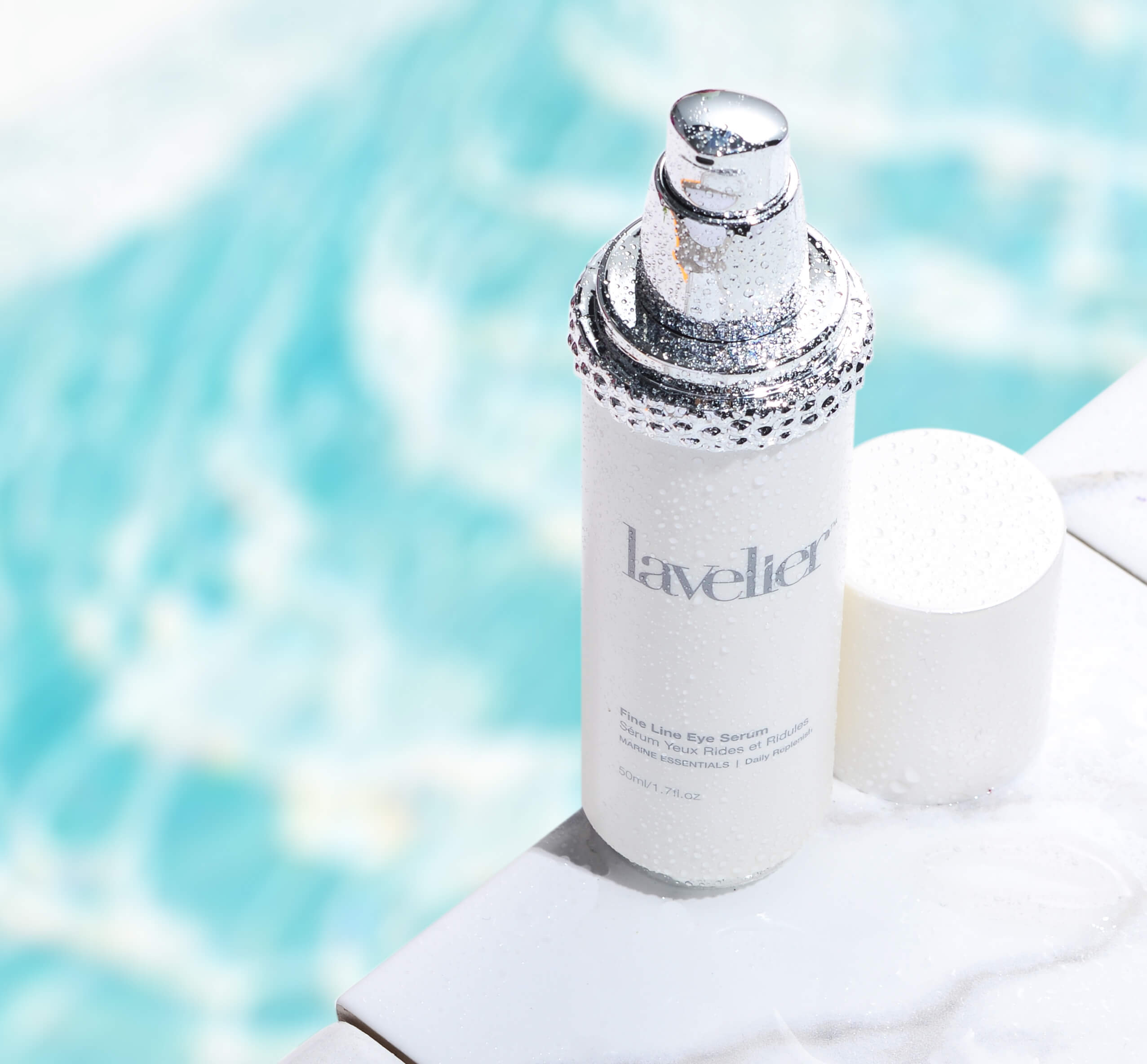 Dehydration is one of the main causes of the appearance of puffiness and darkness around the eyes, so it's pertinent that you keep your undereye skin moisturized. A great way to do that is with an eye serum.
The Lavelier Fine Line Eye Serum is super lightweight but gives you a refreshing boost of moisture. It's infused with hyaluronic acid to hydrate and plump up the feel of your skin, making it look supple and bouncy.
It's also enriched with glycerin and castor oil for extra hydration. Meanwhile, allantoin soothes the feel of the skin around the eyes. It provides relief from visible puffiness.
Hyaluronic acid is a known humectant with moisture-binding properties. In this serum, hyaluronic acid is listed as sodium hyaluronate, a form that is lighter in molecular weight and therefore penetrates the skin easier.
Using a serum is a great idea if you have visibly puffy lids. You never want to over-moisturize puffy lids. That will just make things worse. A lightweight, water-based serum like this one is better.
Refresh the Feel of Your Under-Eye Skin with a Caffeine-Infused Eye Cream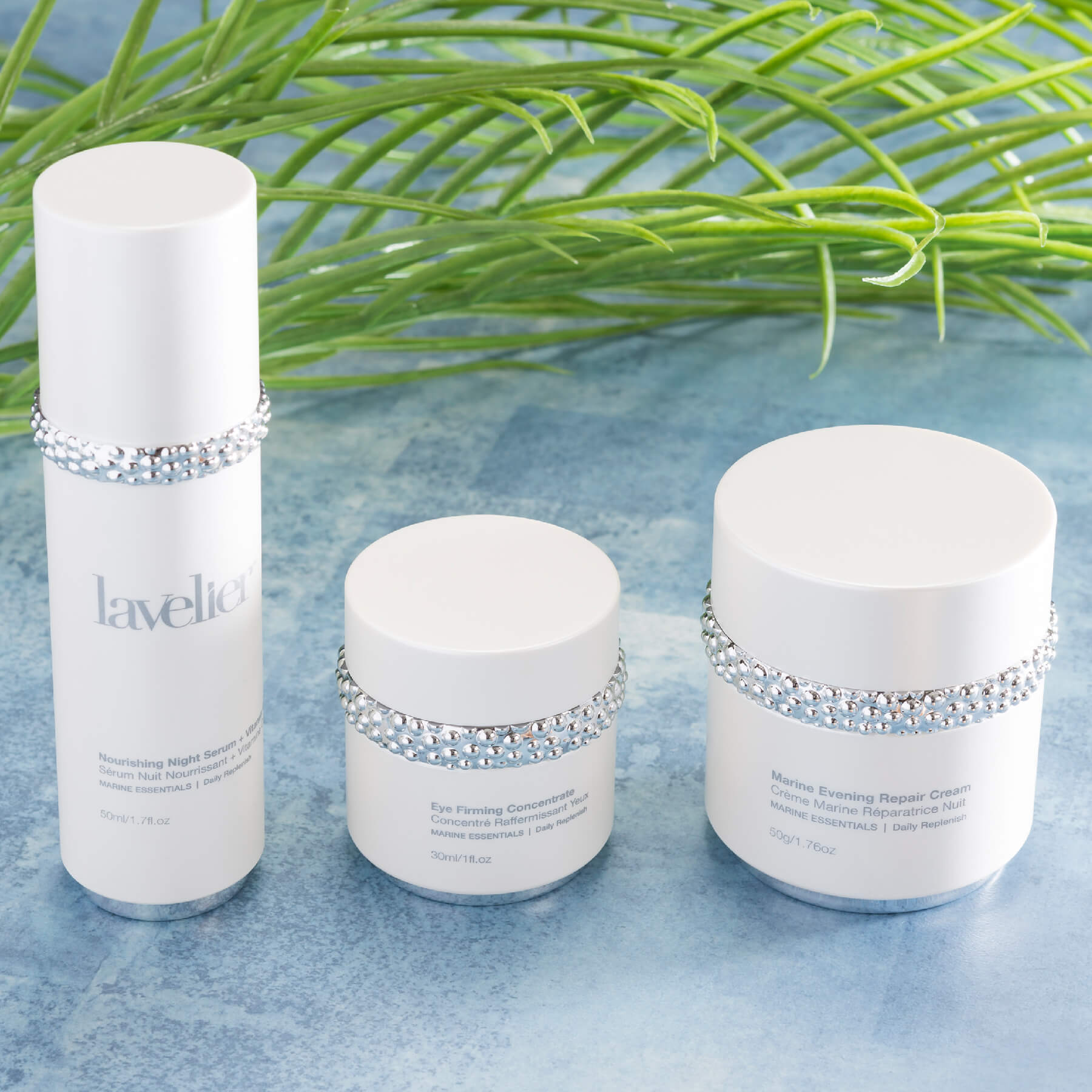 Some people think that eye creams are a scam — that they can simply use their moisturizer for under their eyes as well.
But not all moisturizers have the correct ingredients that your undereye skin needs to beat the appearance of dark circles and puffiness daily. You need to invest in a powerhouse eye cream formulated especially for those issues.
The Lavelier Eye Firming Concentrate is an eye cream infused with holy grail vitamins and caffeine. It will rejuvenate and refresh the appearance of your eyes, allowing them to look younger and more alive.
One of the ingredients you'll find in the Lavelier Eye Firming Concentrate is retinyl palmitate. This is a derivative of vitamin A that is known to fade the appearance of discoloration. This really helps if you're struggling with the look of dark under-eyes induced by sun damage. 
The Lavelier Eye Firming Concentrate also has caffeine. This will reduce the appearance of darkness and puffiness.
This eye cream is also infused with collagen, sunflower seed oil, and red coral seaweed extracts. These ingredients will plump up and condition the look of your skin.
To use the Lavelier Eye Firming Concentrate, simply tap a small amount into your under eyes after your cleansing and serum steps.
Get Under-Eyes That Feel Super-Smooth with a Weekly Syringe Serum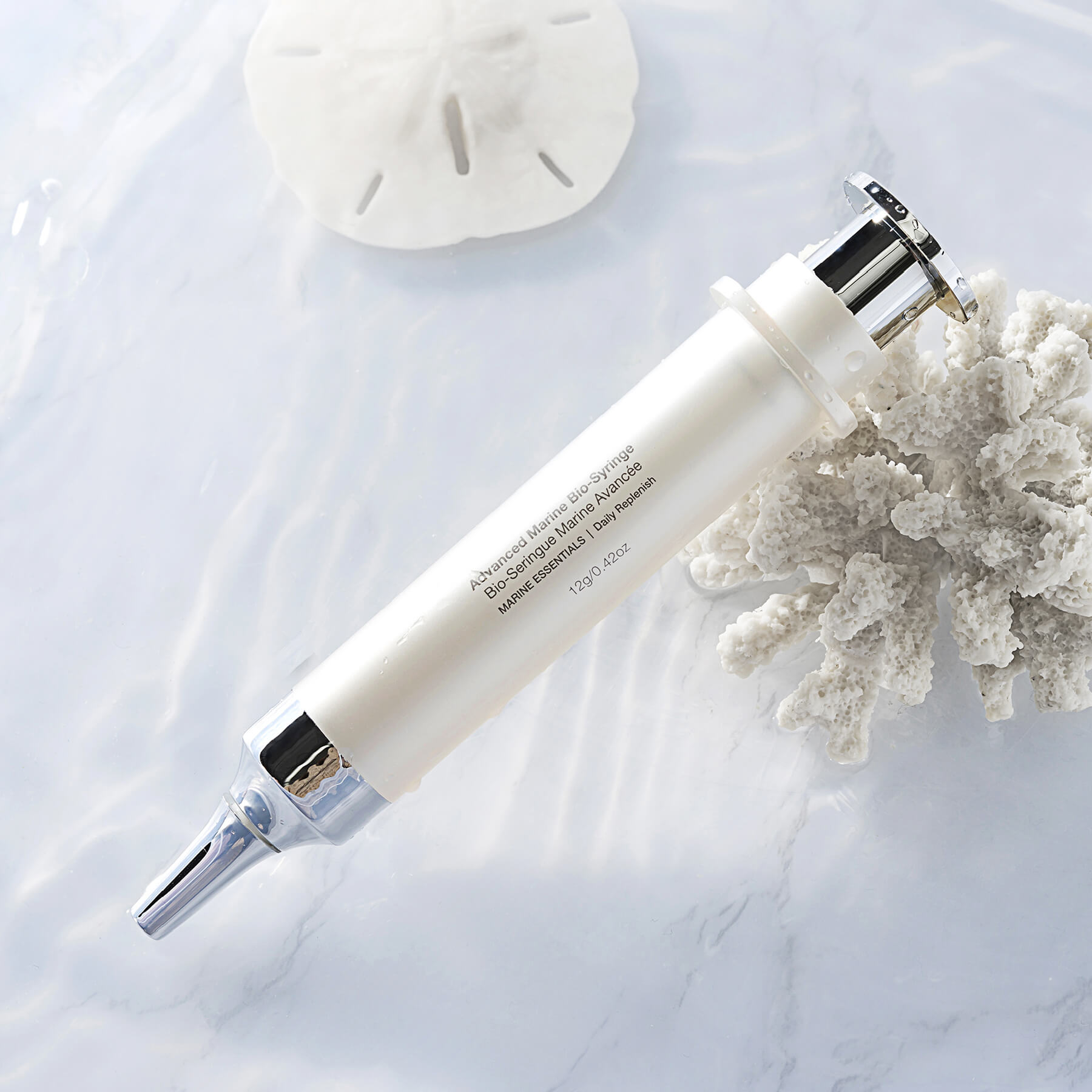 For special occasions, you need to make sure your under-eyes look extra smooth, bright, and wrinkle-free. For that, you can use the Lavelier Advanced Marine Bio-Syringe for an instant tone-up.
This solution is made with hyaluronic acid and DMAE, two of the most effective skincare ingredients out there. It's excellent for smoothing out the appearance of the under-eyes. It'll make visible fine lines disappear instantly for a youthful radiance. And since it's super hydrating, it fights the look of dark circles, too.
This product is formulated with cucumber extracts. These help soothe the feel of tired skin that can result in visible eye bags and puffiness. 
The best part about this weekly serum is that it comes in a syringe format. You can direct your application more precisely under your eyes instead of accidentally spreading it all over your face. Just make sure you stay expression-less until the serum dries, and you're good to go.
Quickly Brighten and Relieve the Look of Tired Eyes with an Eye Contour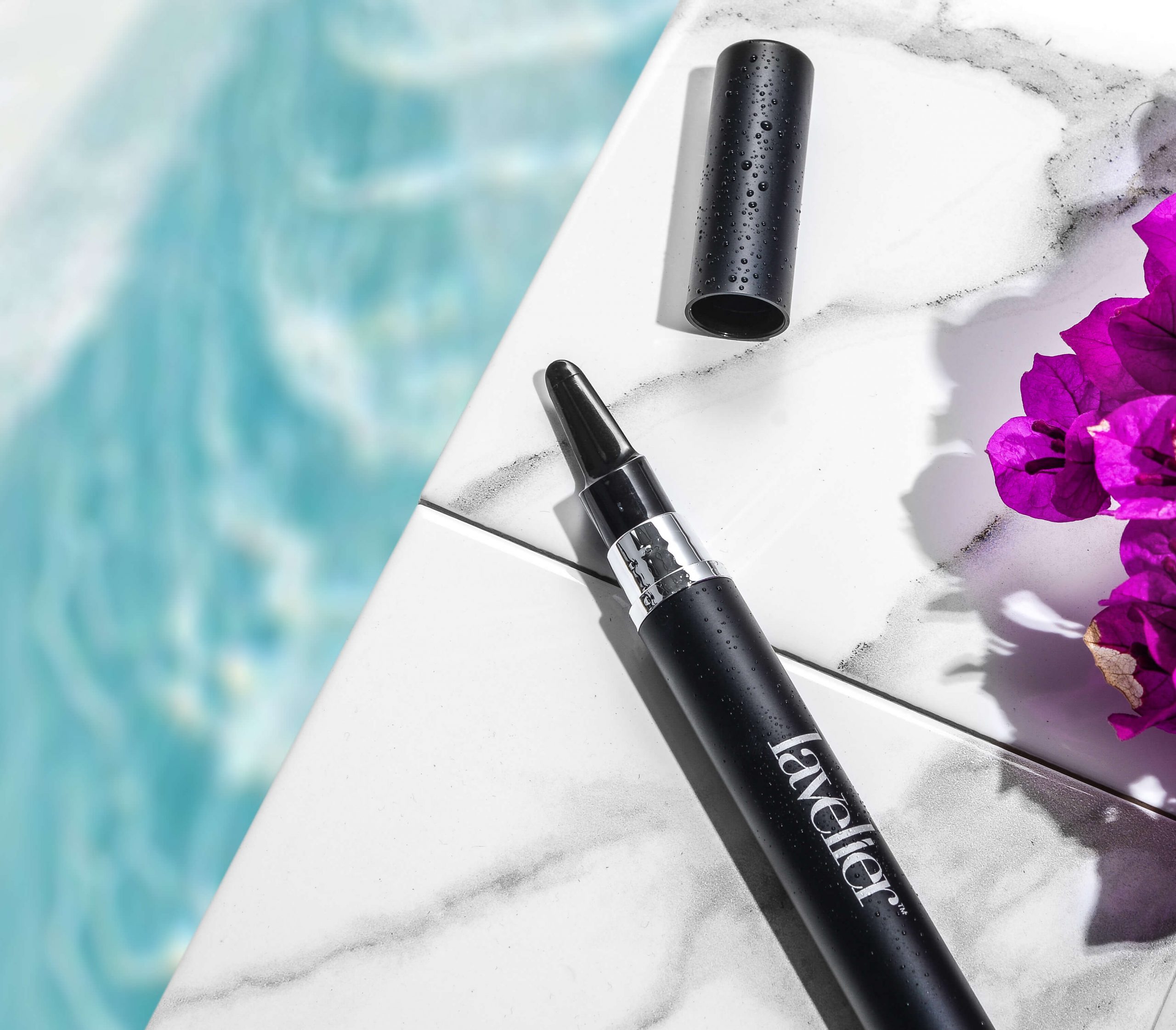 If you need fast and easy relief from that puffy-eye feeling and want to instantly brighten the appearance of your dark circles, grab the Lavelier Rapid Eye Collagen Contour. Simply glide the applicator tip along your under-eyes and tap it into your skin until it's fully absorbed.
This "contour" product emits a potent solution made with hydration-boosting sodium hyaluronate and peptides to firm up the feel of the skin around your eyes. 
This product also contains mica, a silicate powder that adds a shimmering and brightening look to the skin. That makes it excellent for making the under-eyes appear more radiant. It'll also conceal the look of discoloration that causes the appearance of dark circles.
After applying this product, make sure you seal in all the hydrating ingredients with a good eye cream, like the Lavelier Eye Firming Concentrate.
Slather on SPF to Protect Your Under-Eyes From the Sun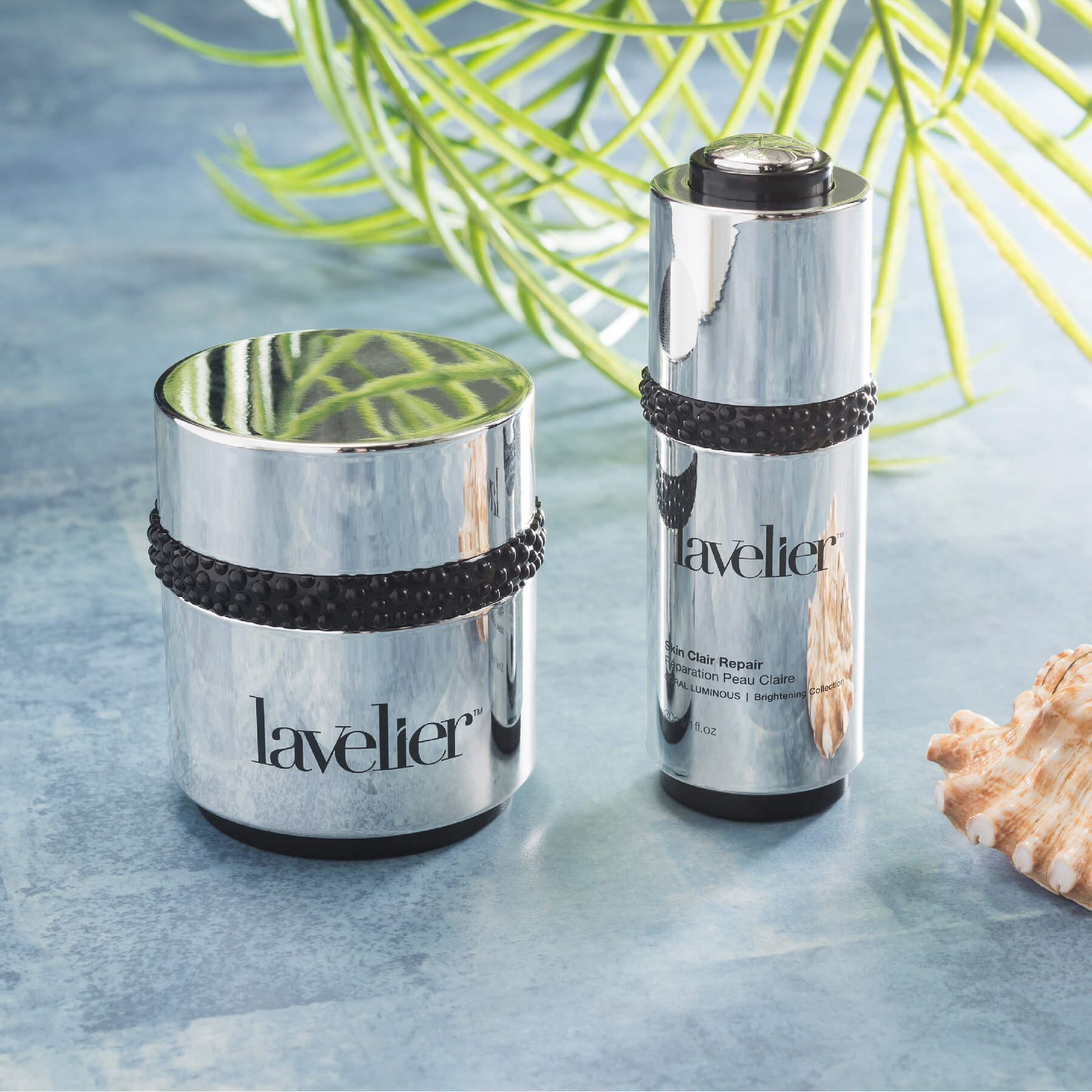 Sun damage is a major culprit in dark-looking under-eyes. To prevent this, always use SPF. It's important to slather it all over your face each morning. However, don't forget to spread a generous layer under your eyes too.
Before heading out the door for the day, protect your skin with the Lavelier Divine Day Defense SPF 30. With soothing botanical extracts, it helps keep UV damage at bay while moisturizing your skin at the same time.
The formula includes extracts from aloe leaves and camellia (also known as green tea). 
Because the formula is already so rich, you can use this SPF as an alternative to your daily moisturizer. It helps seal in all the hydration from your other skincare products. If your eye area needs extra hydration, don't hesitate to add an extra layer of the Lavelier Eye Firming Concentrate, too.
Other Tips for Preventing the Appearance of Dark Eye Bags and Reducing the Look of Puffiness
Of course, skincare only goes so far. The best way to get rid of the appearance of puffiness and dark circles is to take care of it at the very root. This involves changing up your lifestyle to ensure you get the right amount of hydration, vitamins, and sleep. This means that eye bags won't appear in the first place.
Here are a few extra tricks you can try, on top of perfecting the eye care routine above. These will definitely help keep visible eye bags and puffiness away:
Get enough sleep: Many people notice darker under-eye skin

when they don't get enough sleep

. Make sure you catch at least 7-8 hours of sleep each night to rest your body properly. If you have trouble getting restful nights, improve your sleep with aromatherapy oils, meditation, and relaxing music.
Put a cold compress against your under-eyes: Anything cold will reduce puffiness and dark circles by shrinking the blood vessels that are dilated under your eyes. Hold up a washcloth with ice cubes to your eyes for about 20 minutes when you notice excess discoloration and swelling. You can also switch out the washcloth-and-ice combo with cold teabags instead, which are rich in caffeine and antioxidants to help soothe the skin.
Why Do Dark Circles and Puffiness Appear Under Our Eyes?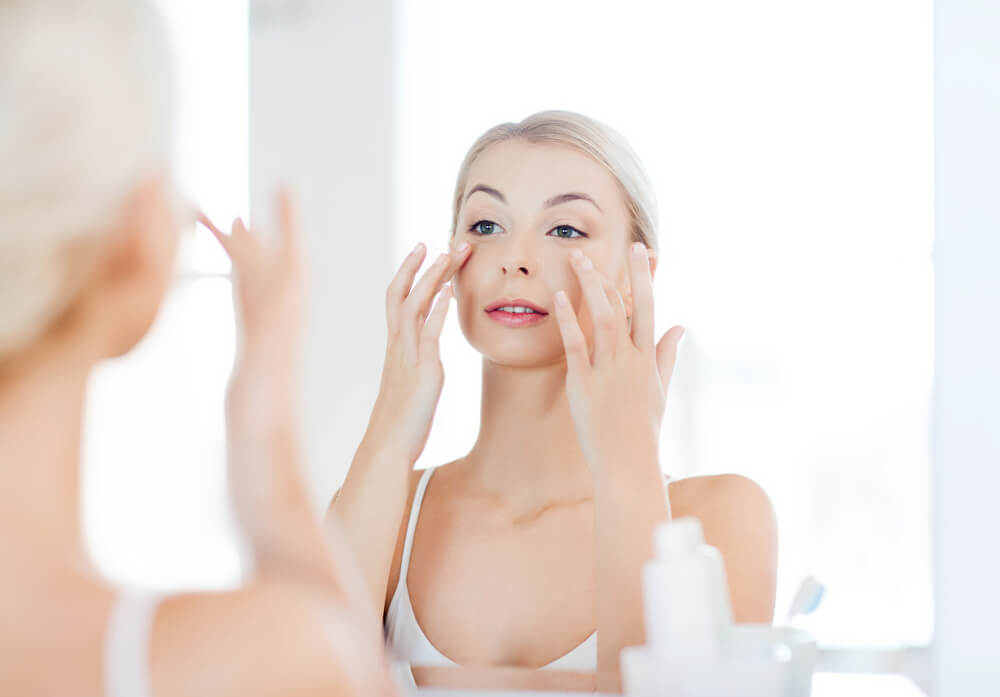 Even if your skincare and makeup routines are on point, puffiness and dark circles under your eyes can ruin them in a jiffy. The worst is when you pack on so much concealer but it still can't keep the puffiness and discoloration from peeking through. This makes you look tired and older than you actually are.
But why do puffiness and dark circles show up under our eyes in the first place?
One obvious reason is a lack of sleep. When you're extremely fatigued, your skin can become very pale. This makes blood vessels more visible from under your skin, creating the illusion of darkened under-eyes. Fatigue also causes fluid to build up under your eyes, making them look puffy.
But even when you sleep well, you're bound to see dark circles under your eyes as you get older. This is because as you age, you lose more collagen and fat in your skin. This makes your under-eye skin gets thinner, allowing those arteries and blood vessels to peek through.
Another cause of dark circles is dehydration. This is something else that occurs naturally the more you age. Not moisturizing your skin well makes the skin around your eyes look dull, aggravating the appearance of discoloration.
Lastly, sun exposure plays a huge role in creating dark circles, too. The sun can increase the melanin, or pigments, in your skin. And since your under-eye skin is delicate and sensitive, it's more susceptible to sun damage and darkening than other areas of your face.
Why You Can't Afford to Slack on Eye Care As You Get Older
Since the skin around your eyes is quite thin, it's more vulnerable to looking darker and saggier. There's only a tiny bit of fat and muscle under your eyes. The older you get, the quicker you lose these.
If you want to maintain a youthful glow in the skin around your eyes for years, you can't slack when it comes to proper eye care.
With Lavelier's paraben-free and cruelty-free eye products, you can elevate your beauty regimen and keep the appearance of dark eye bags and puffiness at bay. 
Conclusion
The look of dark, swollen lids and under-eyes can make or break your entire appearance. But making sure you get rid of the appearance of dark circles and puffy bags under your eyes isn't just a matter of vanity.
It's also a way of caring for yourself and ensuring your skin is getting what it needs to look bright and hydrated. Plus, using the right products allows you to hit two birds with one stone. You'll be able to eliminate the look of dark under-eyes while also combating the appearance of wrinkles and fine lines.
With the Lavelier Eye Firming Concentrate and the rest of the eye care routine listed above, you'll get all of this and more. Under-eyes that look bright with zero circles and discoloration is the cherry on top, making you appear happier, healthier, and younger every day.