Moisturizing your skin every day is a great way to keep visible skin concerns at bay. It's one part of your routine that can't be skipped – the right moisturizer can do wonders to maintain your skin's healthy glow and smooth feel.
Lavelier has a wide collection of moisturizers to help liven up the look and feel of your skin. Red coral seaweed is at the heart of our brand. Its fascinating, skin-beautifying properties play a vital role in all of our premium skincare formulas, from the Marine Deep Moisturizer to the Marine Evening Repair Cream.
Today, we're here to talk about which one of our exceptional moisturizing blends would suit your skin best. So, without further ado, let's get into it!
The Lavelier Signature Marine Deep Moisturizer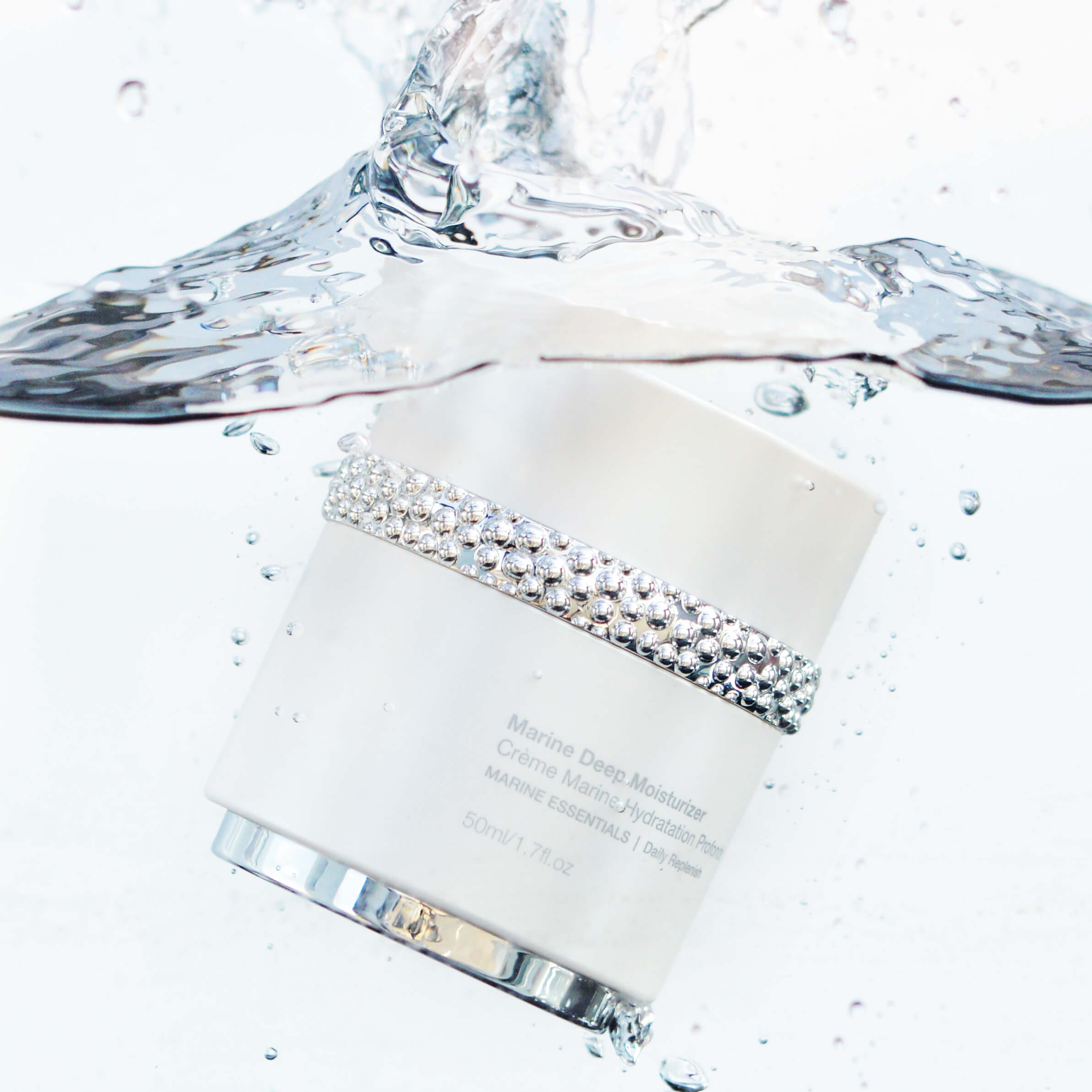 Lavelier has a wide range of skincare collections to suit everyone's distinct needs. Our Marine Collection is a luxury skincare line that infuses marine botanicals to pamper your skin like never before. The careful selection of ingredients that go into the Marine Deep Moisturizer makes it the perfect option for dry, sensitive skin types. So, let's talk about what's in it!
The Marine Deep Moisturizer incorporates powerful botanical ingredients, like chamomile flower extract and green tea leaf extract. These two ingredients work exceptionally well on dry, sensitive skin. Green tea is rich in polyphenols that can help ease the look of aging, hyperpigmentation, and dullness on your skin. Chamomile is praised for its ability to ease the visible signs of damage and make the skin appear fresh.
Aloe vera and red coral seaweed are two other prized ingredients in the mix that help soothe the feel of the skin. Red coral seaweed is an excellent source of minerals and amino acids. It helps soften the feel of your skin, making it appear tighter and more lifted than before. Vitamins A and E in the formula exhibit powerful properties to enhance your complexion's tone and texture.
Enriched with safflower seed oil and shea butter, our Marine Deep Moisturizer is bound to give you skin that feels smooth and soft to the touch. Use it daily on cleansed skin to witness its moisturizing magic. For the best results, we recommend pairing it up with Lavelier's Intensive Facial Peel. This exfoliating gem will give your skin a boost of radiance and a clarified appearance with the combined powers of nutshell powder and red coral seaweed.
What's So Special About Moisturizers?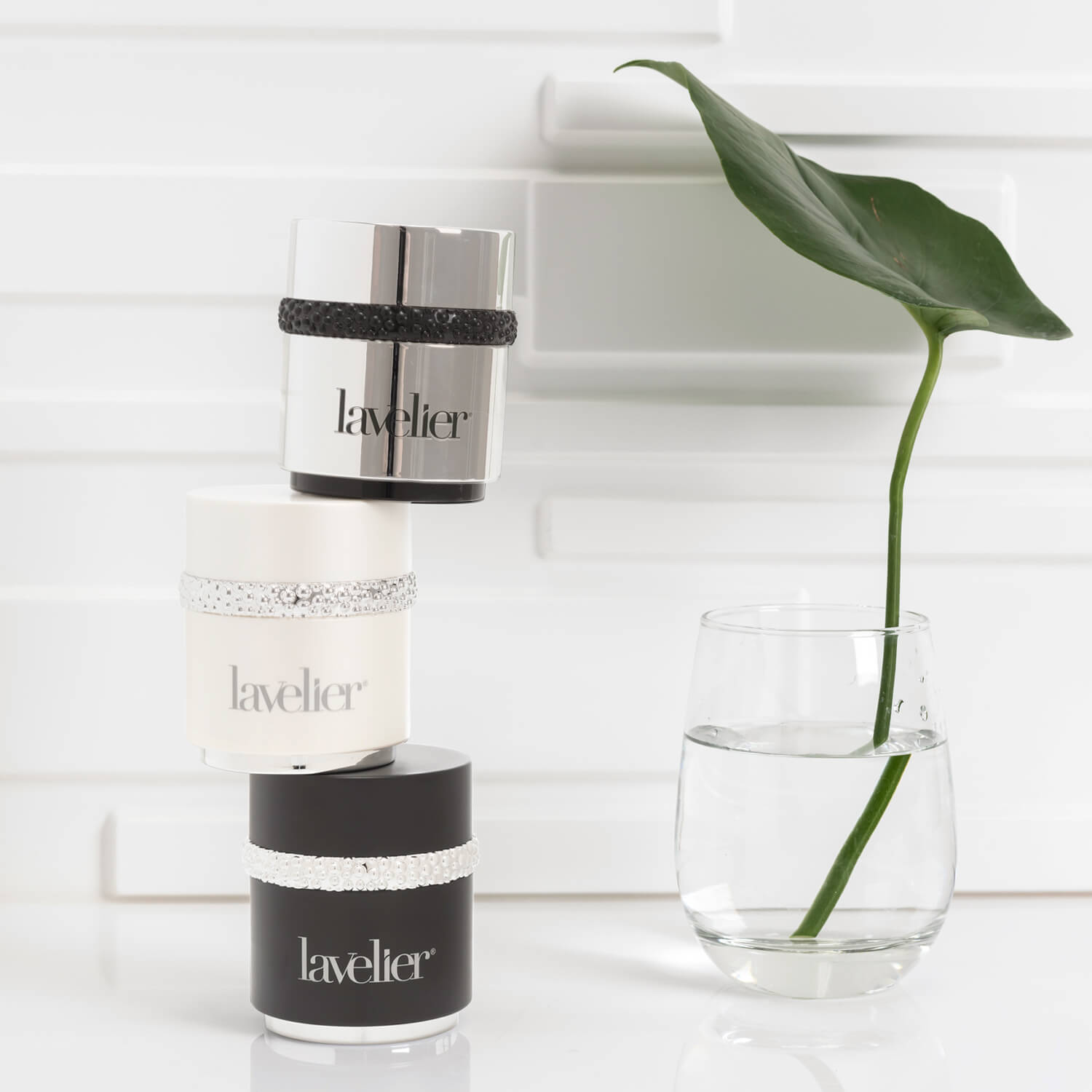 You might think that moisturizers are only important for dry skin, but it's a lot more than that. Whether your skin's dry or oily, a moisturizer's basic function is to help reinforce the skin's natural moisture barrier.
Our skin needs to feel balanced in terms of its water and oil levels. Different moisturizers are needed to serve this purpose for different skin types.
Types of Moisturizers
There are basically four types of moisturizing formulas: butters, creams, lotions, and gels. Butters have the highest oil content. As such, they're recommended for very dry, sensitive skin types. Creams are a little lighter than butters but still mostly oil-based; also suitable for dry skin. A great example is our Marine Deep Moisturizer. Although it's a gem for dry skin, it's designed to be lightweight so you can also use it on normal to oily skin too.
Lotions are much lighter in comparison, having more water content and comparatively very little oil. They're suitable for oily and normal skin types that don't need the additional grease. They help elevate your skin's natural moisture levels. Lastly, gels have a thick texture but they contain the least amount of oil. They're also a great option for oily skin types.
Essential Ingredients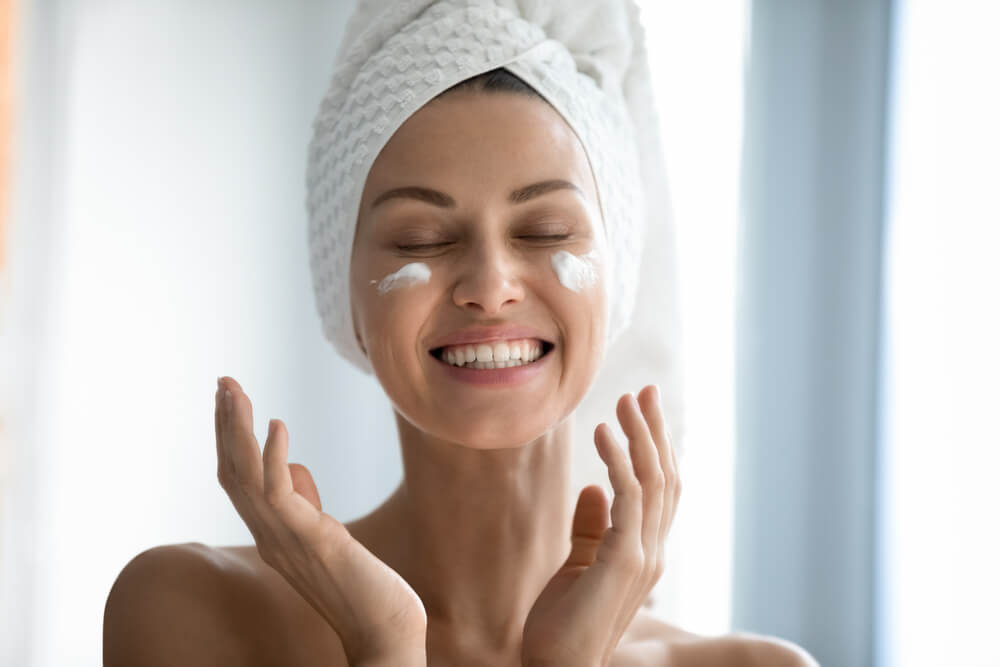 But what's common in all of these? Moisturizing formulas tend to include a combination of three types of ingredients:
Emollients
Emollients, like shea butter, cocoa butter, jojoba oil, and lanolin, moisturize your skin by filling up cracks in the surface.
Occlusives
Occlusives, like petrolatum, cetyl alcohol, and lanolin, work to elevate your skin's natural moisture content by forming a barrier over the top layer. This prevents moisture from escaping the surface.
Humectants
A humectant, like hyaluronic acid, sodium hyaluronate, and glycerin, provides moisture-binding properties to plump up the look of skin cells.
What's Your Skin Type?
Now that you're aware of the different moisturizers designed for different types, it's important to establish your category. This will help you find the perfect Lavelier moisturizer to benefit your skin.
Here's a little trick to help you assess your skin type. Wash your face with a good cleanser and pat it dry. Take a good look at your skin in the mirror and see what signs you can spot. Depending on those, you have one of the following skin types:
Dry/Sensitive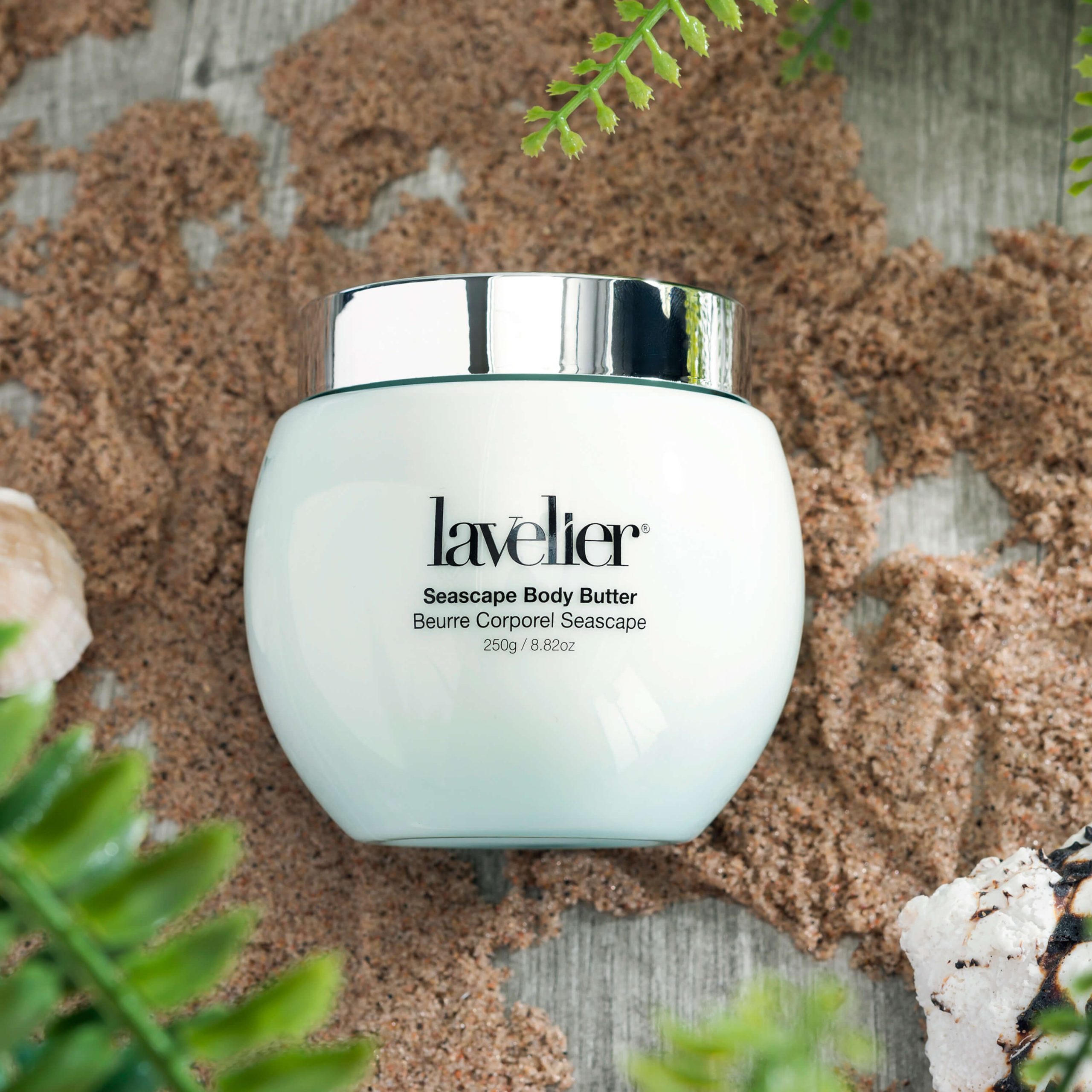 If you're seeing patchy skin with a rough texture, you likely have dry skin. You might also see some redness and itchy spots, meaning your skin is also sensitive. In this case, you'll benefit from a butter or cream-based moisturizer. These thick formulas will not only help your skin retain water but also make it feel smooth and supple to the touch. These formulas are also designed to remain for longer on your skin, keeping it moisturized throughout the day. 
If you have mature skin, body butters and creams are the best options. Mature skin is naturally dry and sensitive — your skin doesn't produce enough oil to keep it properly moisturized. Thick moisturizers help compensate for this loss and also diminish the visible signs of aging, like wrinkles and fine lines.
You might be interested in our Seascape Body Butter for mature, dry skin. This luxurious formula infuses shea butter and mineral oil to enhance your skin's natural moisture barrier. The butter also incorporates red coral seaweed extract and sea salt. The rich nutrient profile of these ingredients will leave your skin feeling smooth and soft. It's the perfect moisturizer to take care of dry, mature skin on your body. For your face, we recommend trying out our Marine Deep Moisturizer.
If you have other concerns, like a dull, weary complexion, you can try our Moisture Allure Cream. This lush daily moisturizer will help restore the look of dry, tired skin. It glides smoothly over the skin, delivering a powerful blend of enhancing effects. Infused with red coral seaweed and green tea extract, our Moisture Allure Cream will breathe life into tired skin, helping it appear energized and refreshed.
Oily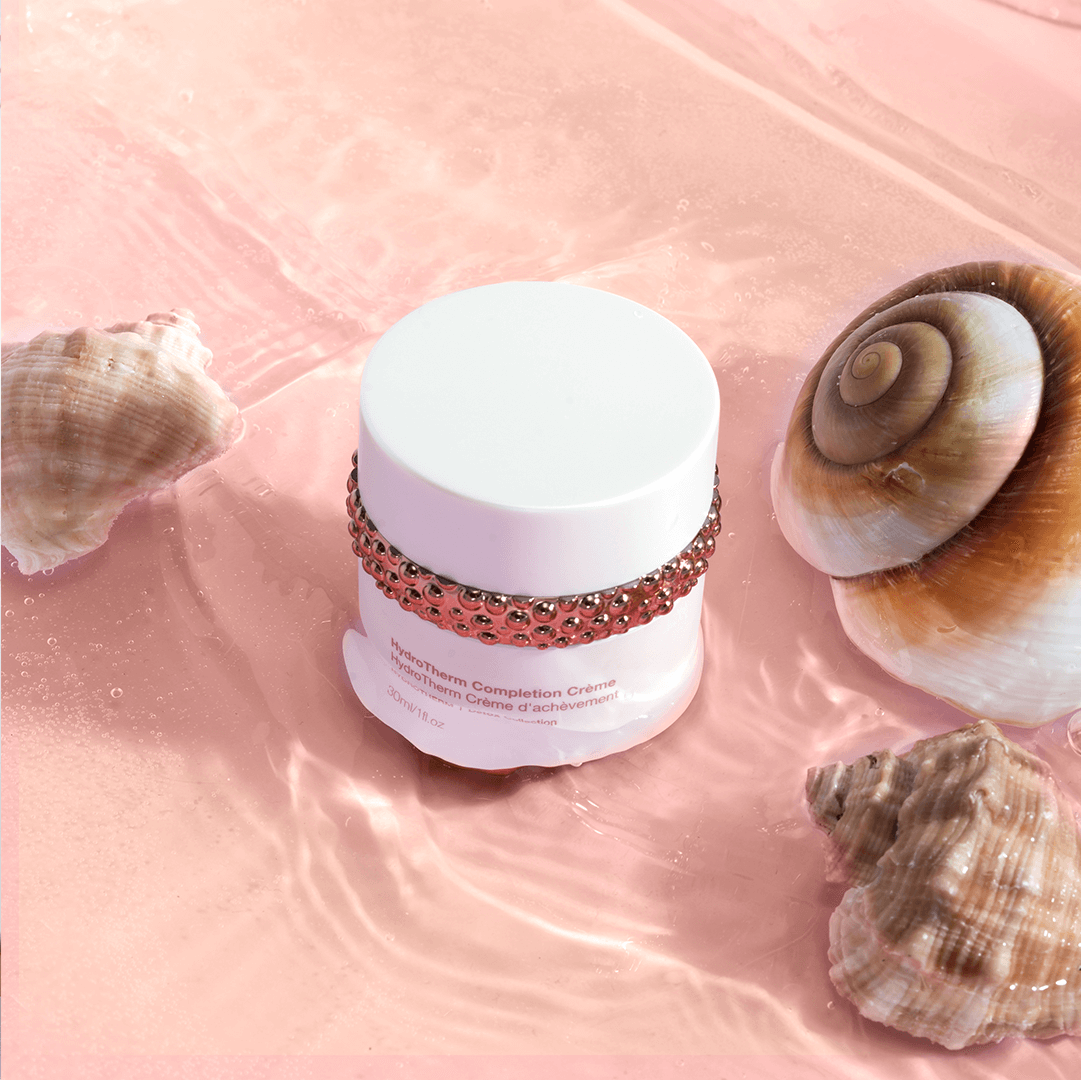 You could have oily skin if, alternatively, you spot a shiny glow and visible pores on your skin's surface. Your texture might also appear grainy because of these pores.
You would benefit from a light moisturizing formula so you don't end up with a greasy look. Lavelier's Marine Deep Moisturizer would be a good option for your skin as it's designed to be lightweight. It will help balance the feel of your skin's hydration and oil levels and won't leave you with a greasy finish.   
Another great option for oily skin would be the Lavelier HydroTherm Completion Creme to help replenish your skin's natural hydration levels. It infuses sodium hyaluronate to help draw moisture to your skin without adding more oil. The crème also contains powerful botanicals, like sea buckthorn and cucumber extracts, that play a vital role in reducing the look of pores and diminishing appearance of breakouts.
Normal
If you don't see any significant signs on your skin and it just feels right — neither oily nor dry — then you have normal skin. Normal skin types still need moisturizers to help keep them looking healthy. In addition, you might experience seasonal dryness during the cold winter months. Your skin would certainly benefit from the Lavelier Marine Deep Moisturizer.
Combination
A combination skin type is associated with greasy areas, especially the T-zone, and dry areas on different parts of the skin. It's best to treat combination skin as two different skin types. Take care to use a light moisturizing formula, like our HydroTherm Completion Crème or Marine Deep Moisturizer, in the greasy areas. Meanwhile, our Moisture Allure Cream would be best for the dry parts.   
It's Important to Have Separate Day/Night Creams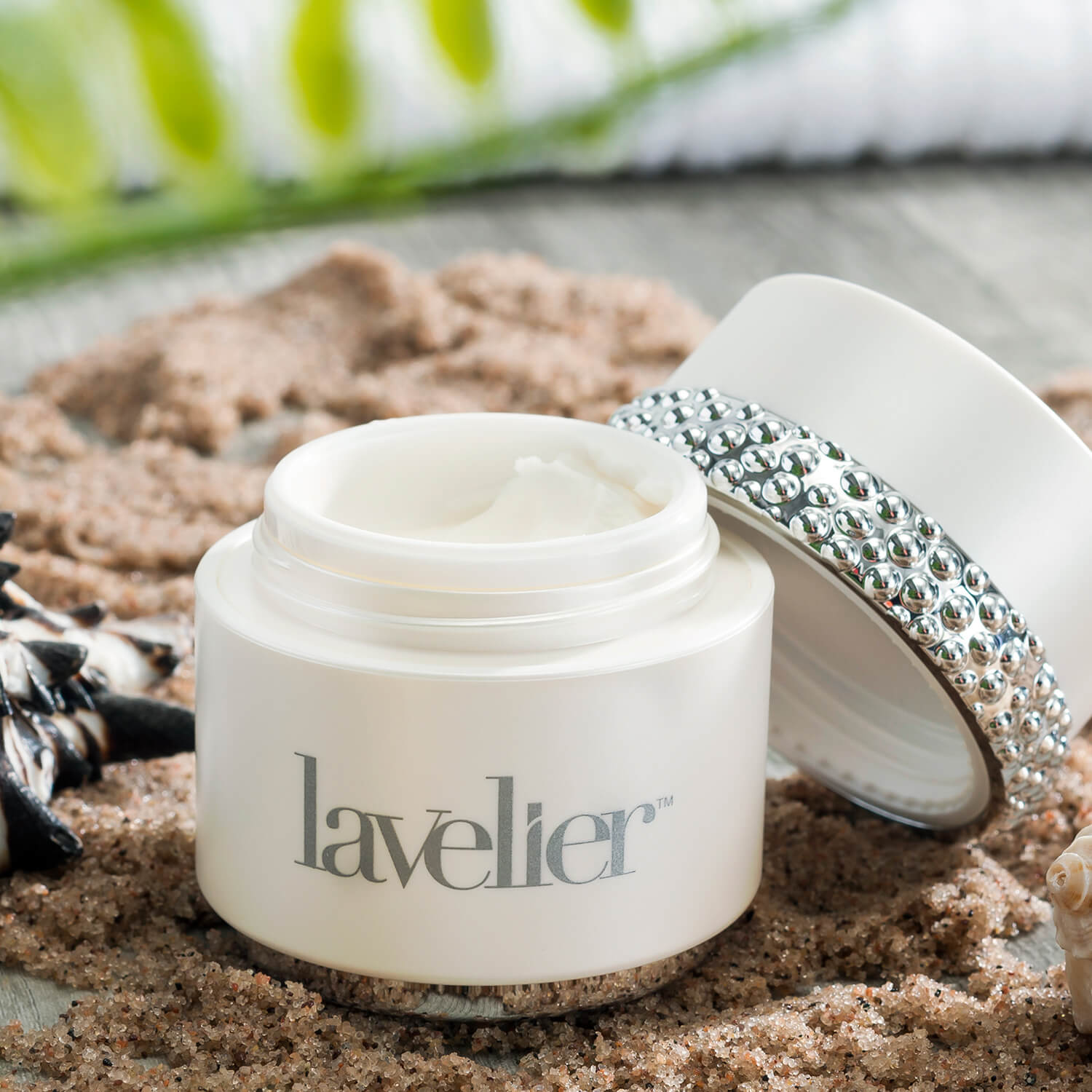 Did you know that your skin's needs differ depending on the time of day? 
A night cream is designed to help in your skin feel supported during the natural reparative processes that take place when you sleep. On the other hand, a day cream is more focused on keeping your skin feeling protected from the damaging effects of harsh UV rays and environmental aggressors while you're out and about. 
So, if you're looking for a good night cream, our Marine Evening Repair Cream will help you rediscover beauty sleep. It's infused with the intense moisturizing capabilities of shea butter and coral seaweed extract. It helps to keep the skin feeling firm and looking plump. It enables the skin to retain its natural moisture levels throughout the night.
Wake up to a radiant, glowing complexion and smooth-feeling skin with this exceptional night cream. Since it's recommended to use a thicker moisturizer at night to take care of your skin's special needs, it's a good option for both oily and dry skin types.
SPF Moisturizing Creams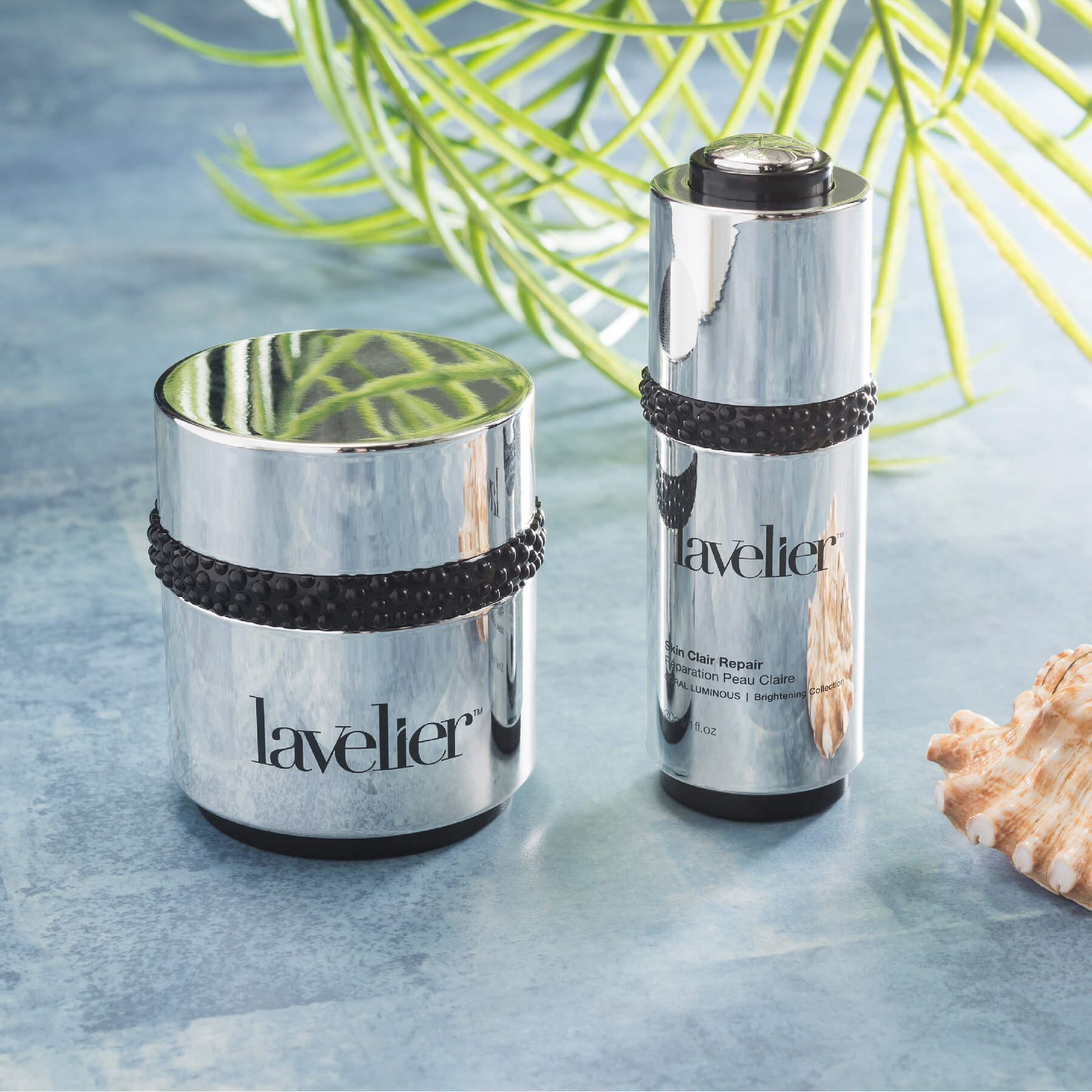 It's important to use sunscreen every day before you step out in the sun. Harmful UV rays can damage your skin's protective barrier and lead to long-term skin complications, including dryness, premature aging, and even skin cancer (in extreme cases). Moisturizing creams with SPF 30 give you two-in-one benefits in how they both moisturize and protect your skin from these harmful rays.
Our Divine Day Defense SPF 30 will help you achieve a luminous and more balanced complexion while keeping your skin shielded from harmful UV rays. The cream infuses a blend of powerful marine extracts — red coral seaweed — and botanicals, like green tea and aloe vera, to rejuvenate the look of your skin. Vitamins A and E in the cream work to give your skin a healthy-looking tone and texture. Keep your skin protected and feeling silky-soft all day long with our Divine Day Defense SPF 30.
Are You Concerned about Aging Skin?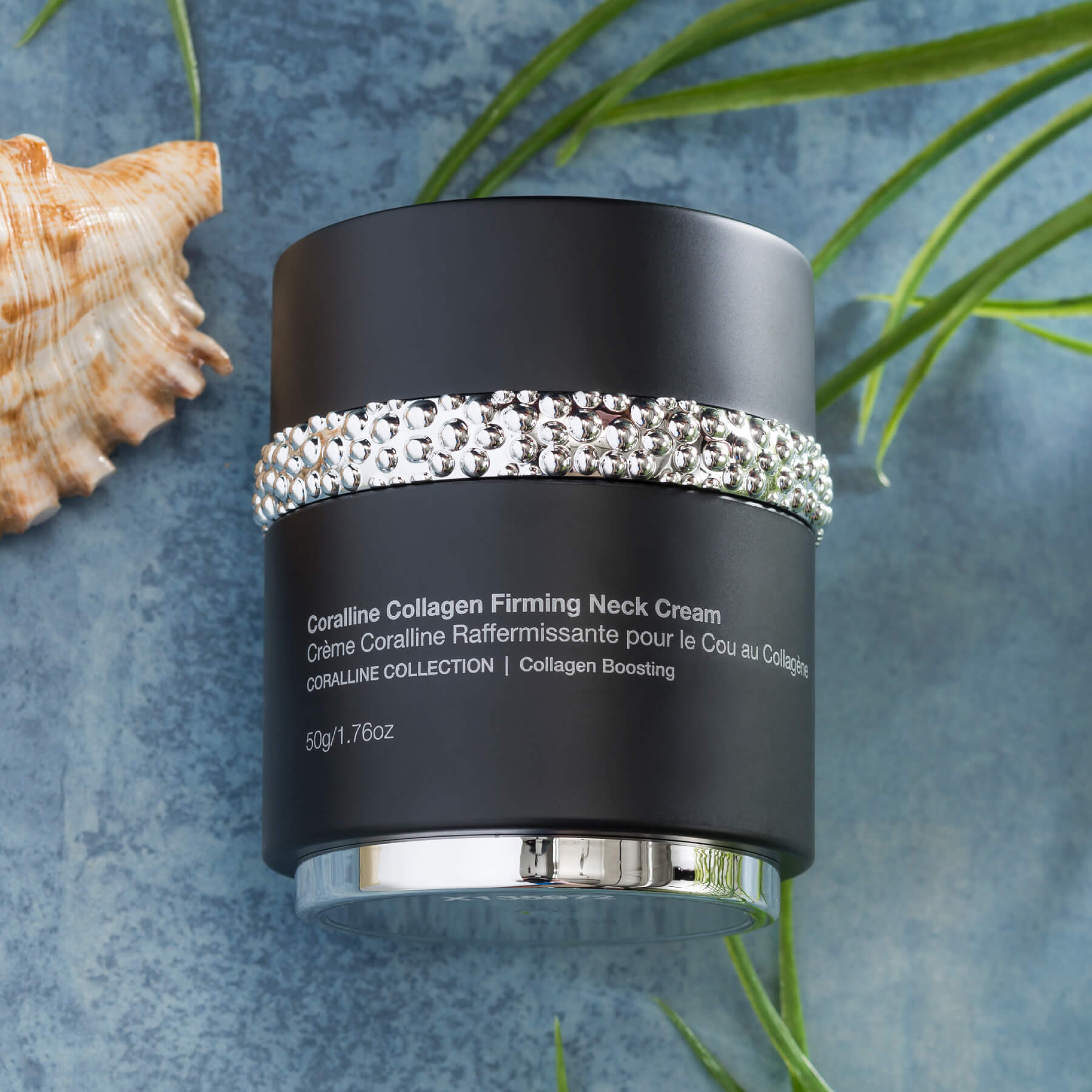 If aging skin is among your primary concerns, we suggest using a moisturizer designed to fade the appearance of exactly that. The Lavelier Coralline Collagen Firming Neck Cream is a great pick for all skin types. This sensational formula helps to minimize the appearance of necklace lines and aging skin. It'll make your skin look so much younger.
It incorporates vitamins A, C, and E to enhance your complexion's tone and texture. Citrus lemon leaf cell extract, sodium hyaluronate, and red coral seaweed help smooth the look of wrinkles and lines on the neck. They also brighten the appearance. Witness a tighter look and balanced-feeling texture with this superb cream.
Choose Lavelier for All Your Moisturizing Needs
Lavelier has many different moisturizers to fit the needs of varying skin types. It's important to choose the right one so you can experience glowing, healthy-looking skin!
Our Marine Deep Moisturizer is a popular choice as it works on both dry and oily skin. Give it a try and see the results for yourself!
Click here to browse more bestselling skincare products from Lavelier.