Dry skin can be so frustrating to deal with. Whether you're battling flakiness, scaliness, itching, or any of the other ways in which dryness manifests, daily maintenance for dry skin is never easy.
Fortunately, Lavelier is here to help you with exactly that. Not sure how best to look after your dry skin? Want to banish that dry and flaky appearance for good? We're about to tell you how to do that. Simply follow these nine steps for daily maintenance for dry skin and say hello to your newfound glow!
Morning
To make things as easy to follow as possible, we've broken up our daily maintenance for dry skin steps into morning, afternoon, and evening categories. After all, your skin's needs vary throughout the day, so the care that you give it should do that too.
Step 1: Wash Your Face With Water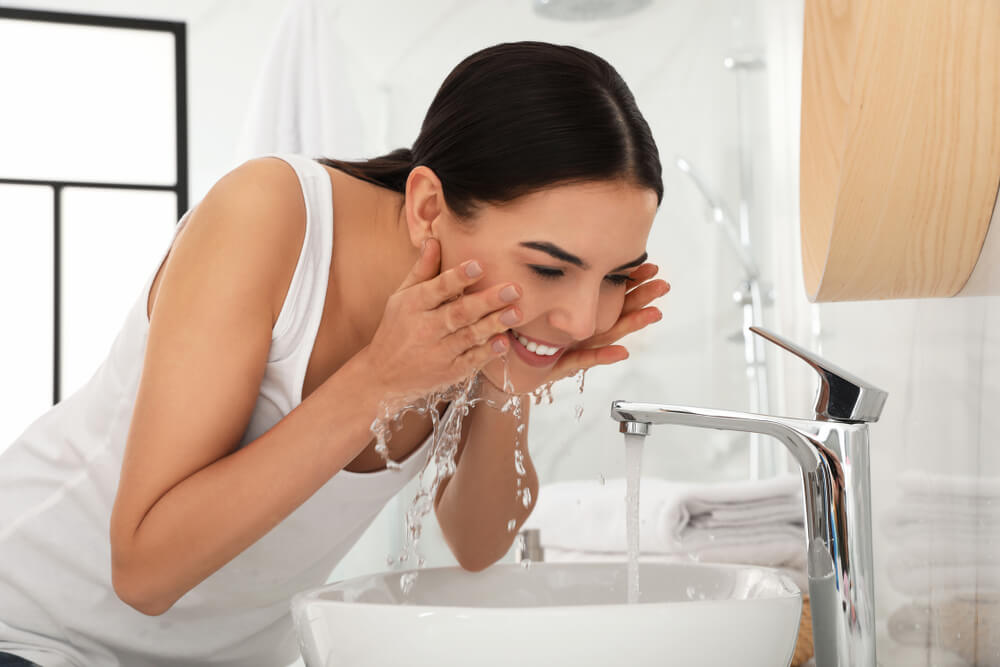 Crawled out of bed and ready to face the day? Start by washing your face with cool water. That's right – water only. With dry skin, you should avoid using a facial cleanser more than once a day. The best time to use one would be in the evening, since this will allow you to clear away all of the dirt and impurities that have built up over the course of the day.
Do this and sleep on a clean pillowcase, and all your skin will need come morning is a splash of water.
Step 2: Apply a Hydrating Serum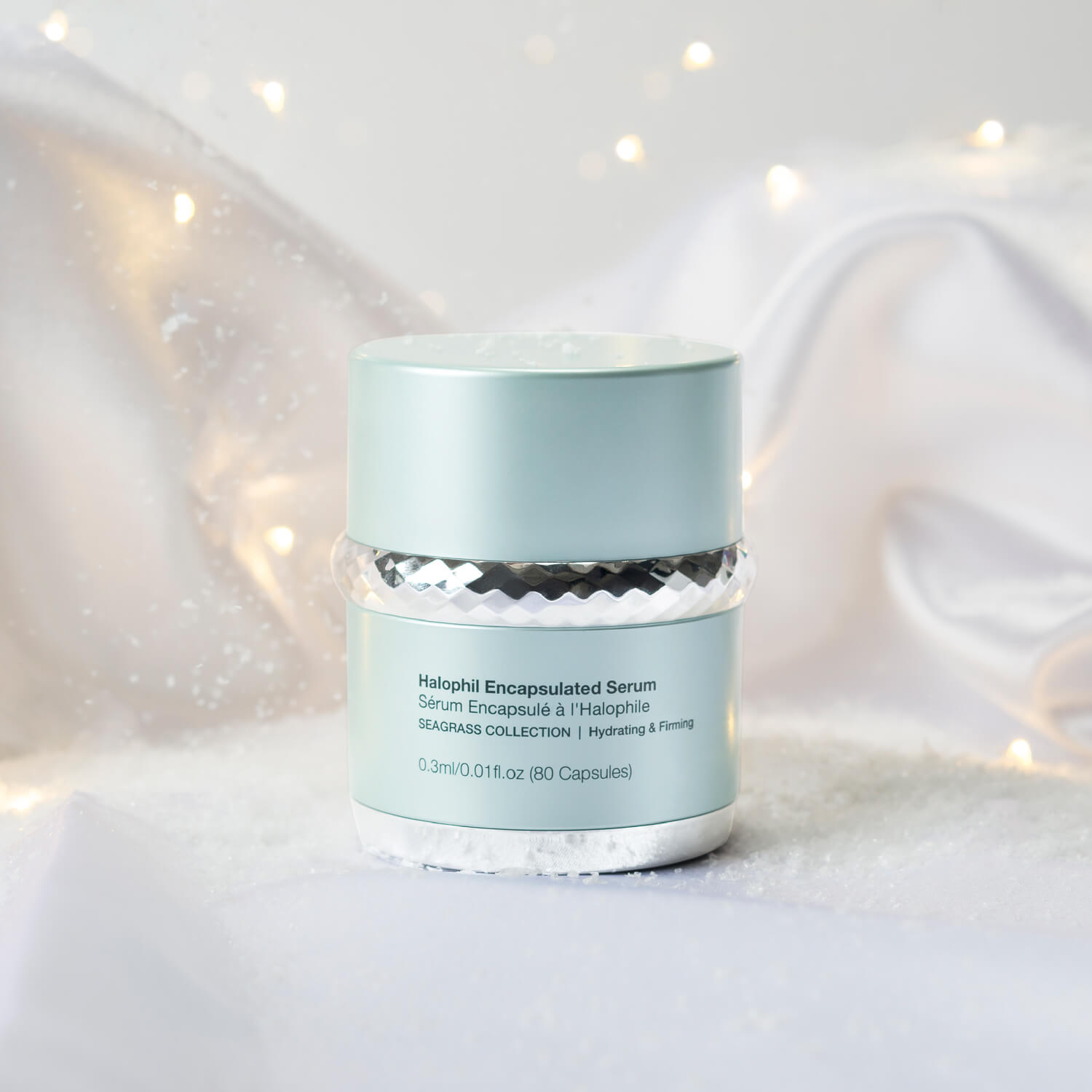 Your skin has so much to deal with during the day. UV rays, pollution, the weather, various chemicals…all of this takes a toll and makes dry skin even drier. So, the very first product that your skin needs in the morning is a hydrating serum.
Ideally, pick a formula that also contains antioxidants. These will leave your skin feeling protected from all of the harmful elements that surround it each day.
Our top pick would be the Lavelier Halophil Encapsulated Serum. Sodium hyaluronate gives it the power to deeply hydrate the deeper layers of your skin, while vitamin E combined with plant extracts provides the antioxidants.
Even better, this serum is encapsulated. This means that each dose has been packaged in small, individual capsules. So, you don't need to worry about using too much or too little product while you're still bleary-eyed in the morning. Instead, break open a capsule and slather the contents over your skin!
Step 3: Protect Your Skin With an SPF Moisturizer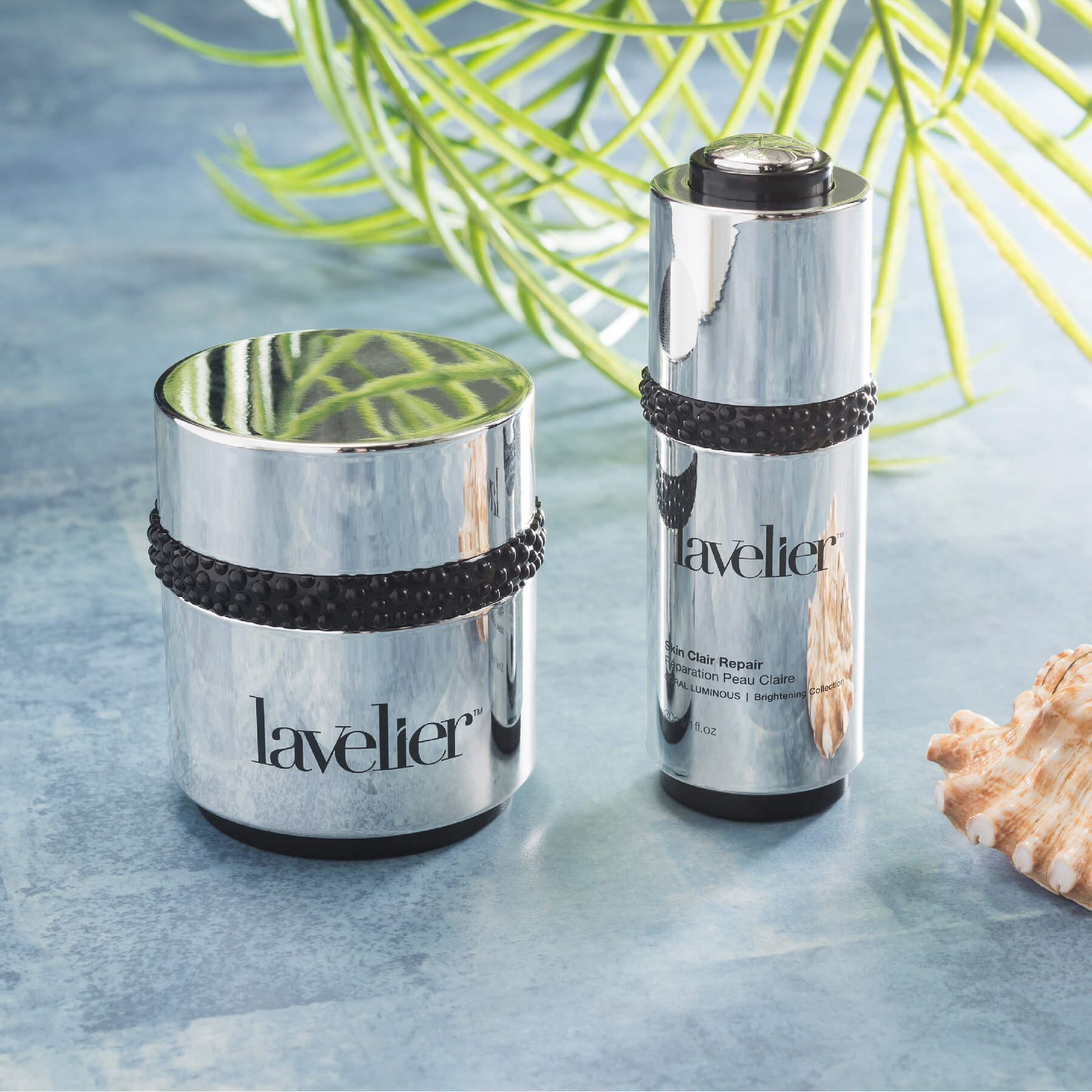 When it comes to daily maintenance for dry skin, you should never underestimate the power of a good sunscreen. The sun's UV rays are extremely damaging. They cause harm to the outer protective layer of your skin, which, in the case of dry skin, is already very vulnerable.
So, to counter this, you need to keep your skin protected with a broad-spectrum sunscreen. Of course, dry skin can also be a little more sensitive, so you don't want to overload it with skincare products first thing in the morning.
That's what makes Lavelier's Divine Day Defense SPF 30 so perfect. Not only does it contain SPF 30 to shield your skin from UV rays, but it's also a fantastic moisturizer. It contains a number of ingredients that are incredibly beneficial for dry skin, including vitamin E, aloe leaf extract, and coral seaweed extract. It brings together the best of science and nature, ensuring that your skin also looks and feels its very best.
Afternoon
Many people only pay attention to their skin in the mornings and at nights. However, adequate daily maintenance for dry skin requires a little more…
While people with oily, combination, or normal skin will still be looking dewy from their morning skincare routine come afternoon, that's often not the case for people with dry skin. Instead, your skin will have already soaked up all of those goodies that you applied earlier in the day, making a little top-up necessary.
Step 4: Reapply Your SPF Moisturizer
Sunscreen ingredients only remain active for a few hours. So, now that a few hours has passed since you applied your SPF, reach for your Divine Day Defense SPF 30 and treat your skin to another layer.
Step 5: Take Note of Your Water Intake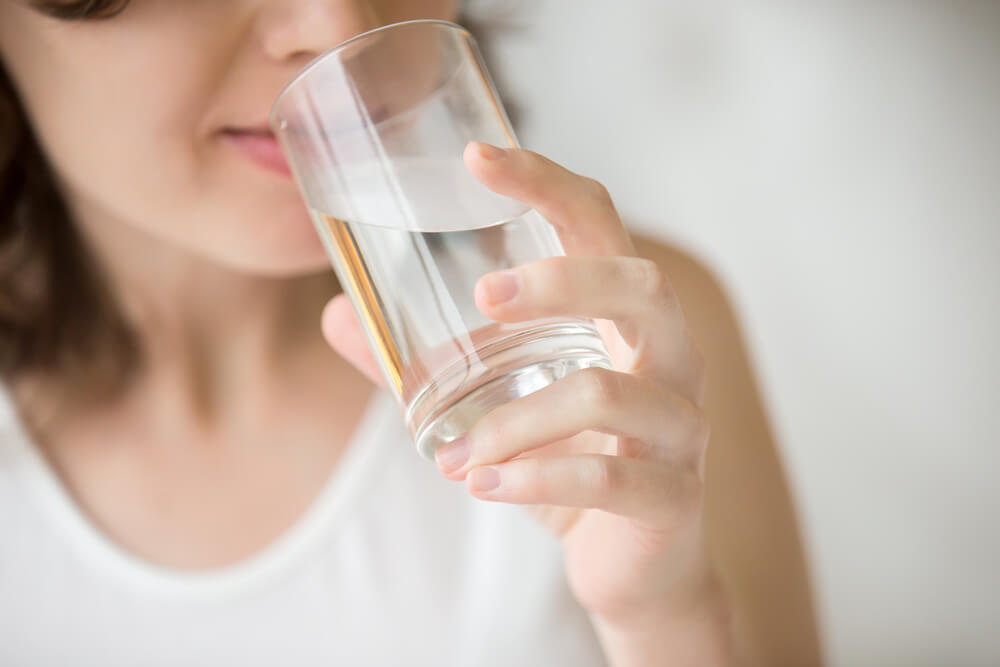 If your body is dehydrated, then this will show through your skin. Sure, dryness and dehydration are separate issues, but the symptoms are often the same. Counter the dehydration by giving your body all of the moisture that it needs and your skin will soon start to look healthier too.
So, in the afternoons, make it a habit to take note of how much water you've consumed so far that day. With the aim of eight glasses in total per day, you should be around halfway through that by now. If you aren't, reach for some water immediately!
Evening
Now that the day is over and your skin is preparing to heal and regenerate overnight, it's time for the main part of your daily maintenance for dry skin routine.
Step 6: Cleanse Your Face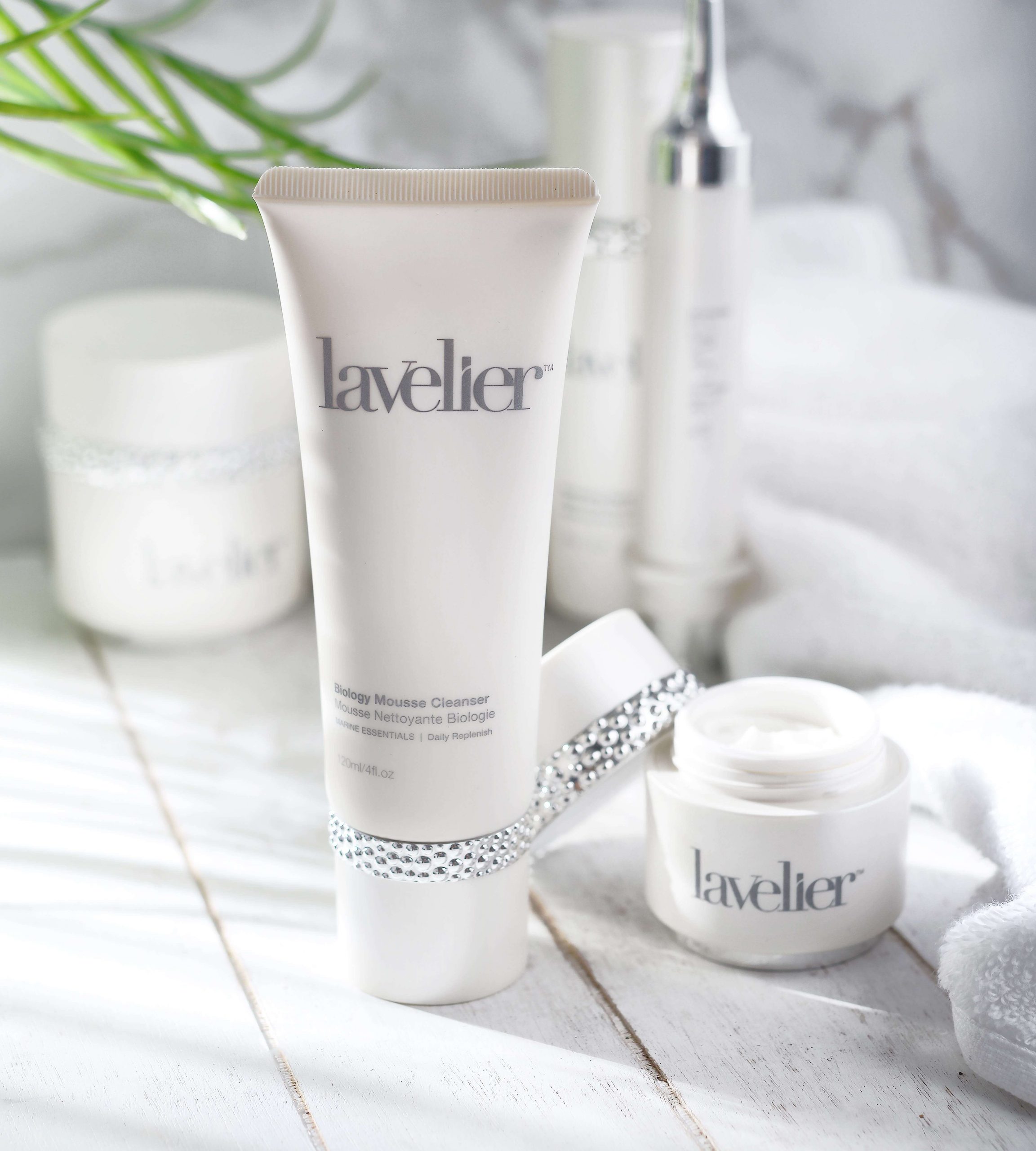 You need to be careful when choosing a cleanser for dry skin. Some formulas can be overly harsh, stripping your skin of the natural oils that it so desperately needs. On the other hand, others can be too weak, leaving dirt and other impurities to remain on your skin. As a result, your skincare products, including your moisturizers, won't be able to directly penetrate your skin, preventing them from having much of an effect.
This is why we always recommend our Biology Mousse Cleanser to anyone with dry skin. The rich lather that it forms gently lifts away makeup, dirt, and other debris. However, at the same time, this botanical-enriched formula also infuses the skin with a multitude of plant extracts. Chamomile, argan oil, moringa seed oil, aloe leaf extract, red coral seaweed extract – all of these will leave your skin looking refreshed and energized post-cleanse.
Step 7: Dab on a Toner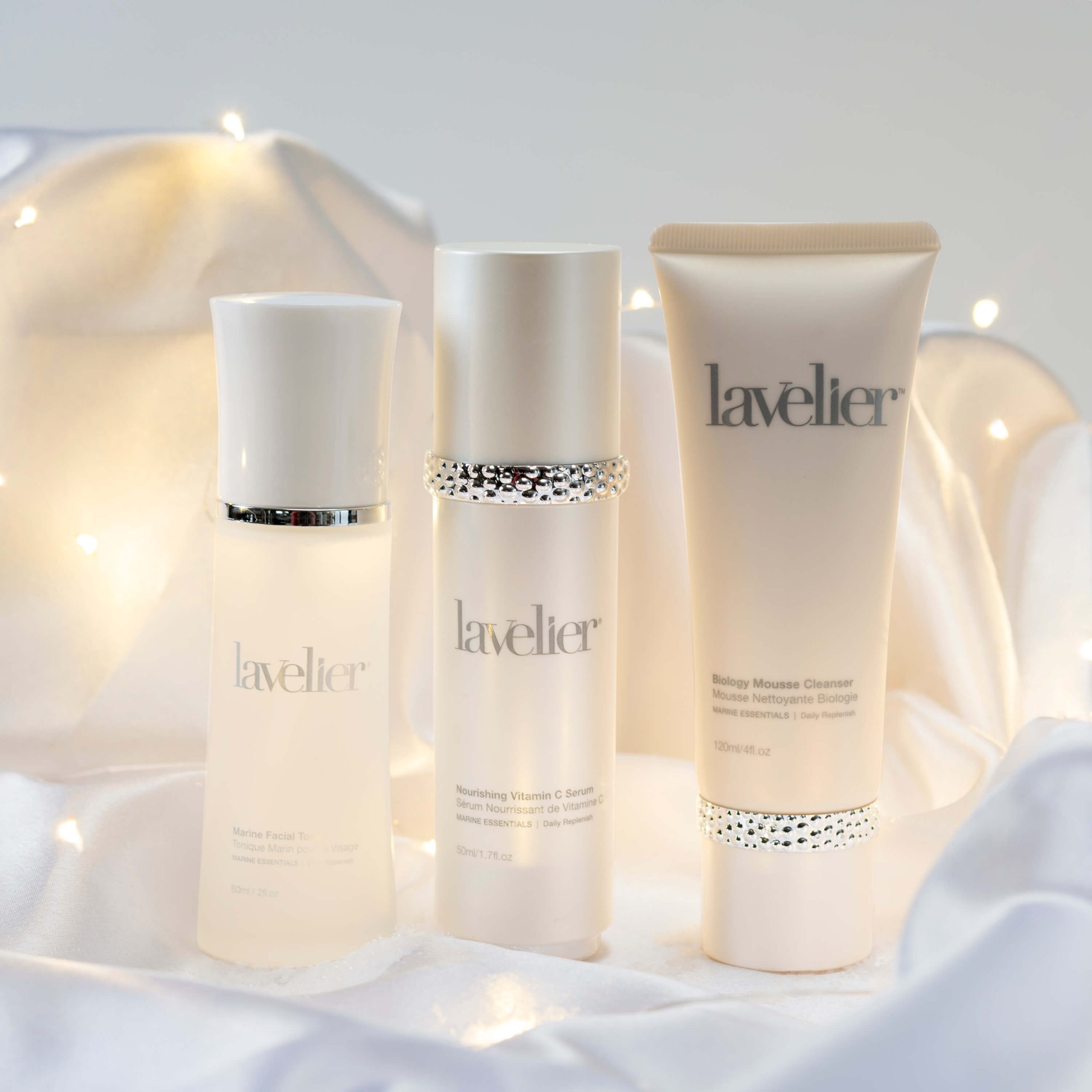 Not everyone needs a toner, but if you're trying to improve your daily maintenance for dry skin, then it's definitely worth adding one into your skincare routine.
Why?
Because toners are great for providing the skin with an extra layer of hydration. This is especially so if you choose a toner specifically designed to feel hydrating, such as the Lavelier Marine Facial Toner. Infused with cucumber, chamomile, aloe, and red coral seaweed, this toner beautifully complements the Biology Mousse Cleanser, leaving the skin looking even more radiant.
Step 8: Apply a Vitamin C Serum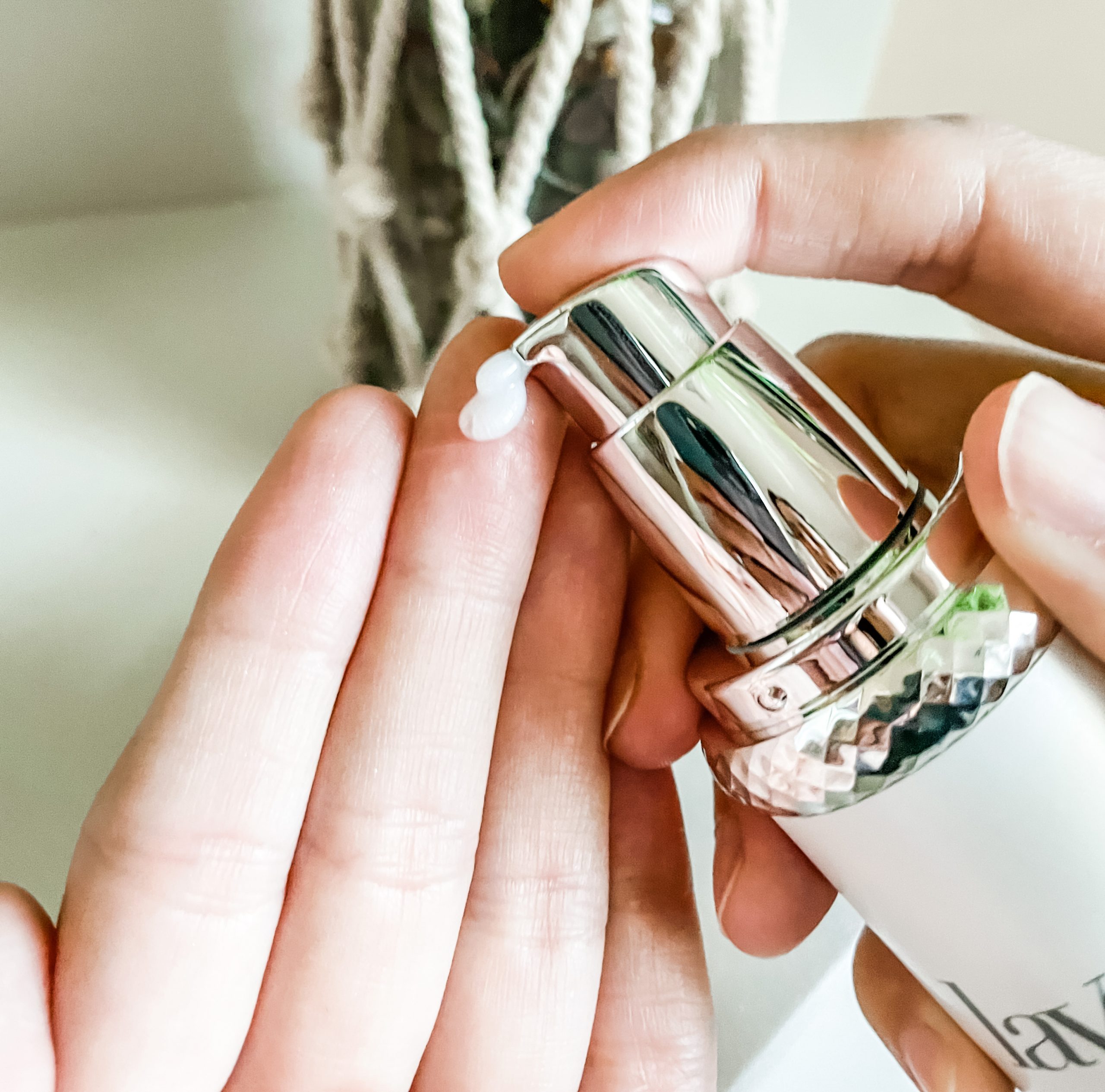 Vitamin C is an incredible multitasker. Those with oily skin love how it clarifies the complexion, those with sun damaged skin appreciate how it reduces the appearance of discoloration, and those with mature skin adore how it diminishes the look of fine lines and wrinkles.
What about dry skin? Vitamin C helps with that too! Research shows that vitamin C is able to boost how strong the skin's natural barrier feels. In turn, this enables it to better retain moisture, which counters both dryness and dehydration. The result is skin that looks plumper and softer.
The best way to treat your skin to the benefits of vitamin C is by using a vitamin C serum. Unlike creams, serums are much thinner and lighter in consistency. This enables them to dive deeper into your skin, which is where the vitamin C needs to be in order to work its magic.
Of course, some vitamin C serums are better than others. So, always go with a five-star product, such as the Lavelier Nourishing Vitamin C Serum.
What makes our vitamin C serum so special?
It's loaded with two forms of vitamin C, plus vitamins A and E. This multivitamin blend is exactly what dry skin needs. Use it regularly and you should be able to say goodbye to that dry appearance in the long run!
Step 9: Layer on a Thick Moisturizing Cream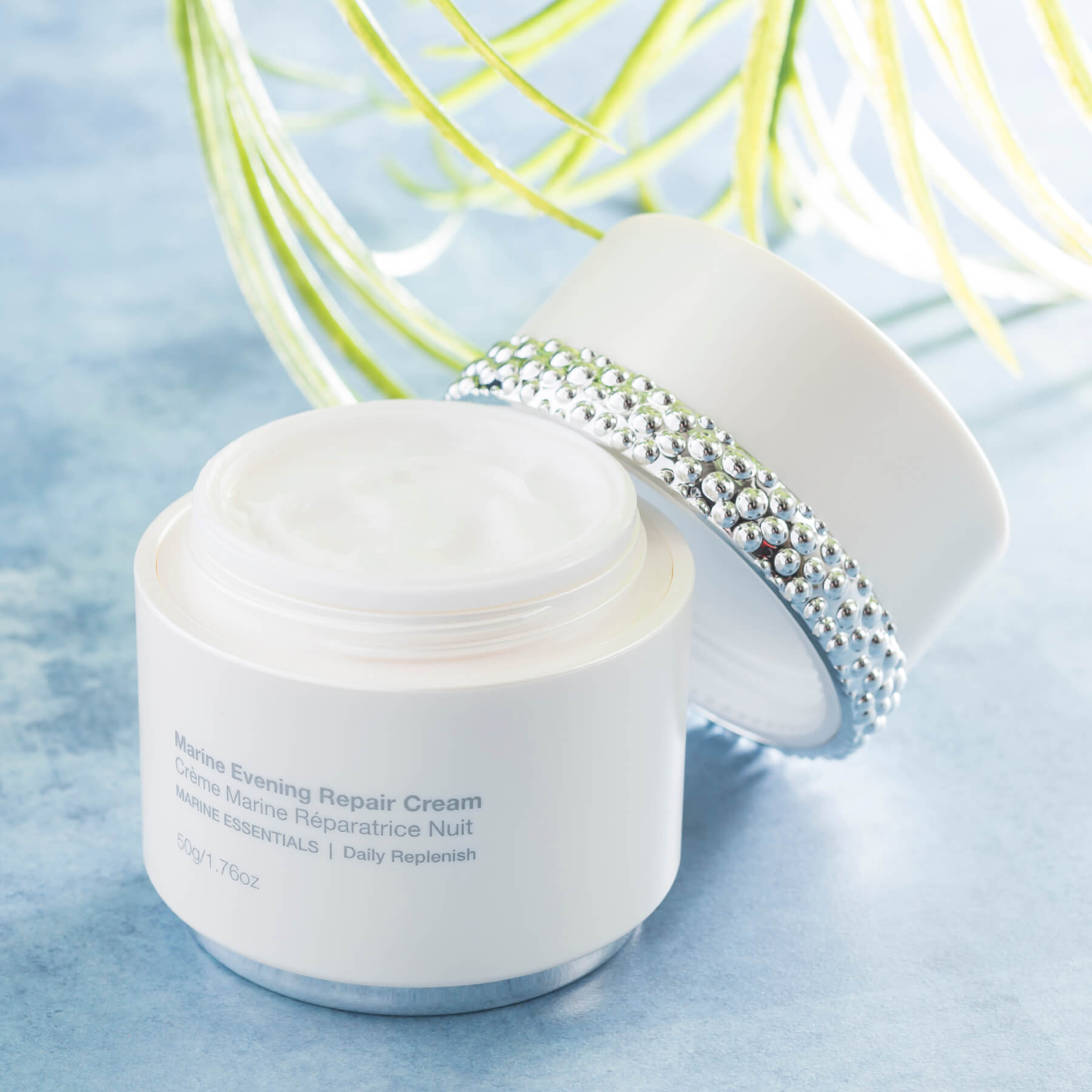 Now that you've given your skin some of the best ingredients that the industry has to offer, it's time to seal all of that in with a rich cream.
A good moisturizer will serve a few different purposes. Not only will it infuse your skin with hydrating and moisturizing ingredients, but it will also form its own physical layer over the top of your skin. This prevents all of the other ingredients that you've already applied from evaporating away into the air.
Here at Lavelier, we have several different moisturizers for you to choose from. Each one, other than the SPF moisturizer, would be well suited for evening use. However, when it comes to daily maintenance for dry skin, we'd recommend the Marine Evening Repair Cream.
Thanks to shea butter, jojoba seed oil, and sweet almond oil, this cream feels rich and ultra decadent. However, don't worry, it won't leave your skin feeling greasy. Instead, due to the variety of humectants that we've added into this formula, your complexion will look soft and dewy, rather than shiny and oily.
There are several other botanical extracts in this night cream too. Chamomile, red coral seaweed, green tea, and aloe leaf juice to name a few. These are loaded with antioxidants and vitamins, all of which your skin needs to look and feel its best come morning.
Weekly Maintenance for Dry Skin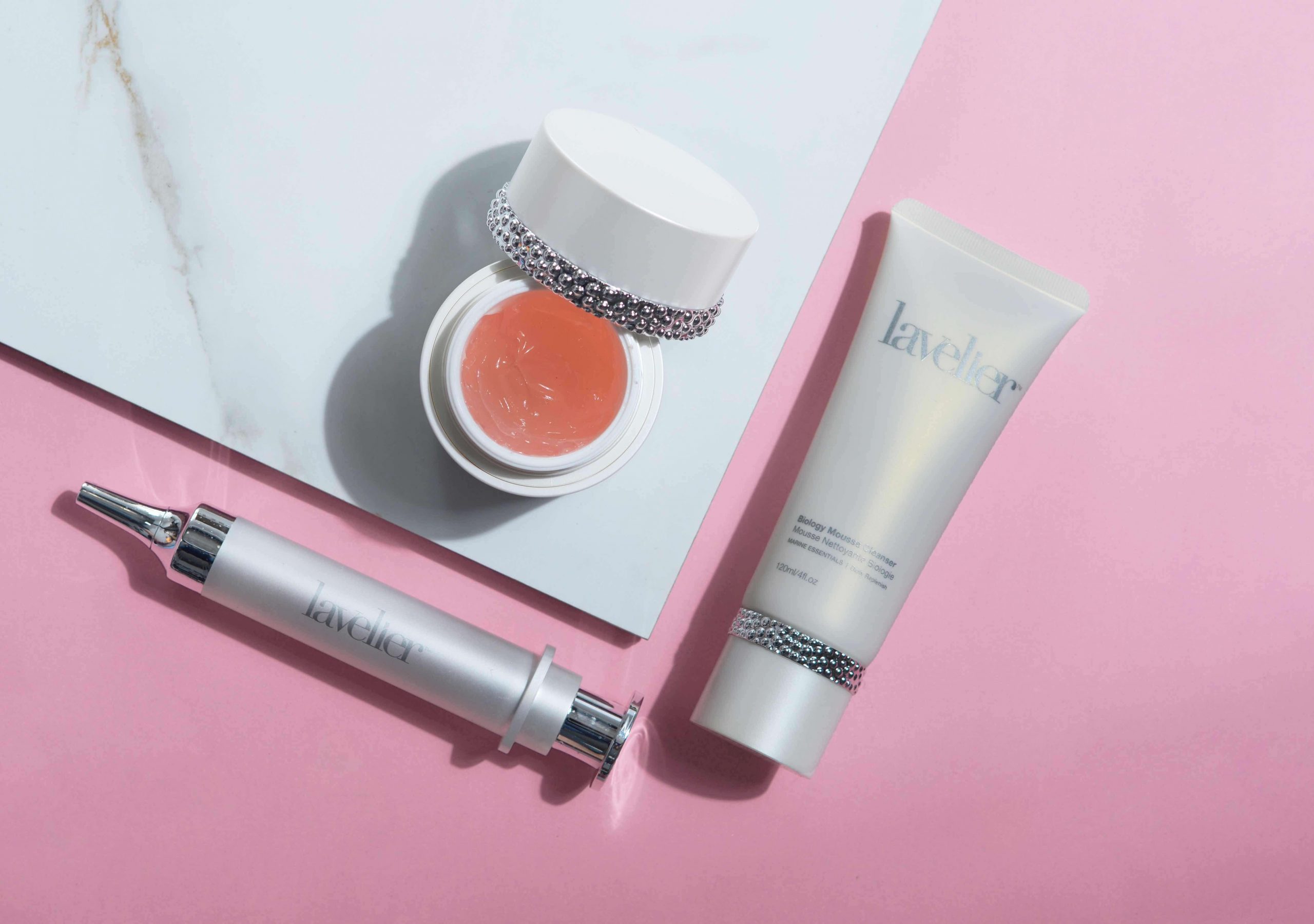 Now that we've covered what your skin needs each day, it's time to turn your attention to some weekly add-ins.
For starters, exfoliation. This is vital for dry skin, as it clears away all of those rough and dull skin cells that make your skin appear even drier. However, over-exfoliation is a very common problem among dry skin sufferers.
To avoid this, go with a gentle yet effective exfoliant, such as the Lavelier Intensive Facial Peel. It brings together the best of physical and chemical exfoliation to leave your skin looking bright and glowy.
Once you're done using the peel, treat your skin to a face mask. Post-exfoliation is the ideal time to use one. This way, your pores will be clear of dead skin cells and other debris, allowing the face mask ingredients to really work their way into your skin.
You'll find several different face masks in the Lavelier online store. To make each masking session more fun, we'd recommend adding a few different masks into your rotation. This way, your skin benefits from a new range of ingredients each week.
One popular choice is the Coral Luminous Masque. There's one sheet for your face and another for your eyes, ensuring that every bit of your skin is able to enjoy some TLC.
If sheet masks aren't your thing, check out the Seagrass Cymosilk Masque. It's a leave-on mask, which is perfect for tackling dryness. At the same time, it will also reduce the appearance of aging on your skin, including the look of fine lines and wrinkles.
Daily Maintenance for Dry Skin: Find Everything That You Need From Lavelier
Hopefully, our breakdown has made it much easier for you to figure out what you need to do when it comes to daily maintenance for dry skin. Give your skin the love, attention, and superior ingredients that it craves and it will soon reward you by looking softer, smoother, and deeply hydrated.