Putting on moisturizer is the minimum requirement to keep your face looking fresh. Every day our skin goes through a lot of exposure that can leave it feeling vulnerable, but a moisturizer gives the skin a fortified sensation. 
But not all moisturizers are made equal. The ingredients that go into them speak volumes about how effective they'll be.
So what superstar ingredients does the Lavelier Deep Moisturizer offer that puts it ahead of the competition? Stick with us at Lavelier as we explain…
The Importance of Powerful Ingredients in Your Moisturizer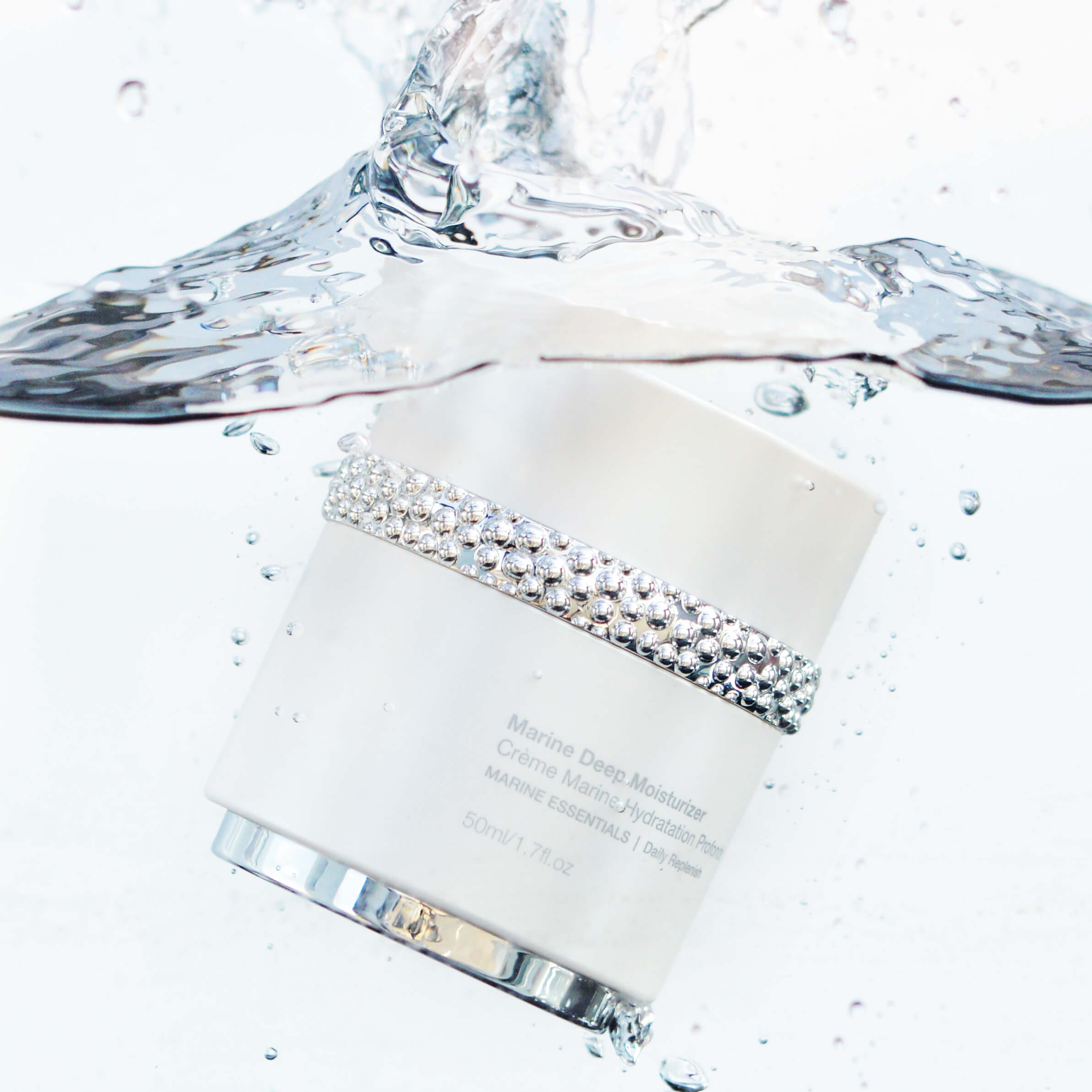 Choosing a moisturizer that works for your skin type is vital. As a barrier to your body, it's crucial you take extra care of your skin. But sometimes, it can be difficult to know what moisturizer would be best for your specific skin concerns.
You can't ask your friends what they use and copy, because, in the same way we all have different DNA, we all have a different skin profile that reacts differently to various moisturizers.
Even factors like where you live, what you eat, your shower habits, and your sleep schedule can affect what your skin needs to thrive.
So how can you know which moisturizer to try? You look at the ingredients and what they do. That's why the Lavelier Marine Deep Moisturizer sources the best ingredients and creates a unique mixture that aims to bring your skin back to looking and feeling its best.
Green Tea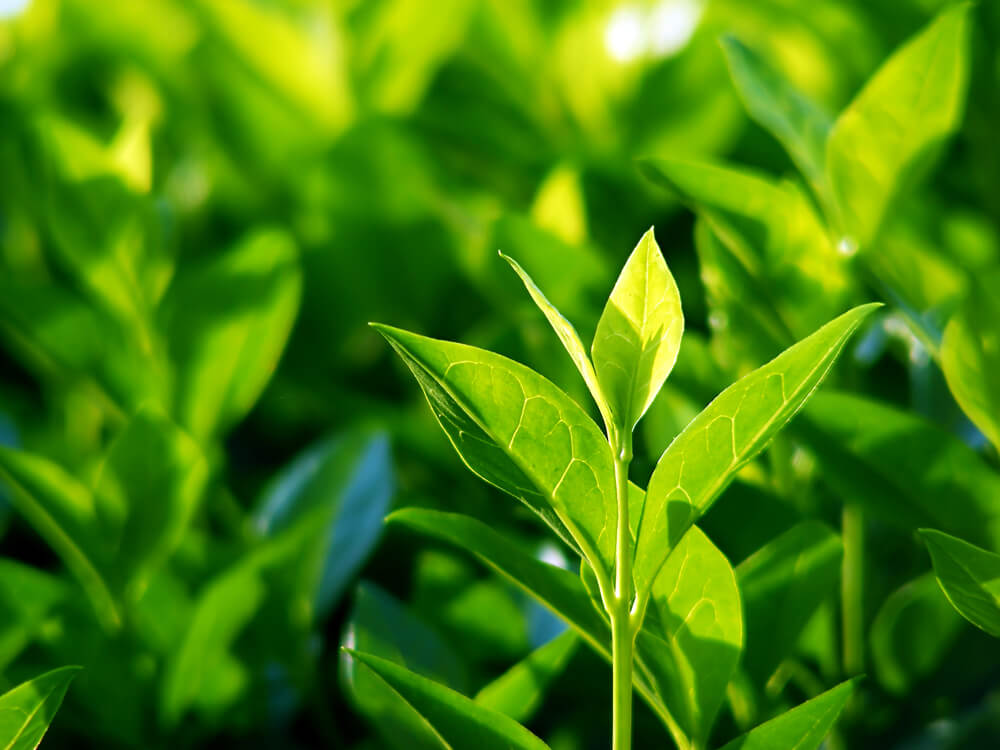 If you're interested in healthy eating, you've probably heard about the benefits of green tea. It's consistently recommended for good health.
But did you know you can extract the benefits of green tea and put them in moisturizers to specifically target your face?
Green tea is a potent ingredient. It will keep your face looking young and fresh, no matter what it's subjected to outside.
This is all down to how it tightens and plumps up the look of the skin, while reducing the appearance of redness and puffiness.
Oat Protein
Oat protein is a highly renowned ingredient in skincare products catering to sensitive skin. This potent protein helps the skin overcome its sensitive feeling.
Giving products a thick, smooth, and creamy consistency, oat protein also aids in keeping the skin feeling moisturized.
And if your skin is prone to itchiness, the oat protein will help soothe and calm that itchy feeling, reducing the look of any redness or dry patches in the process and allowing you to get on with your day without battling the urge to scratch your face off!
Aloe Barbadensis Leaf Extract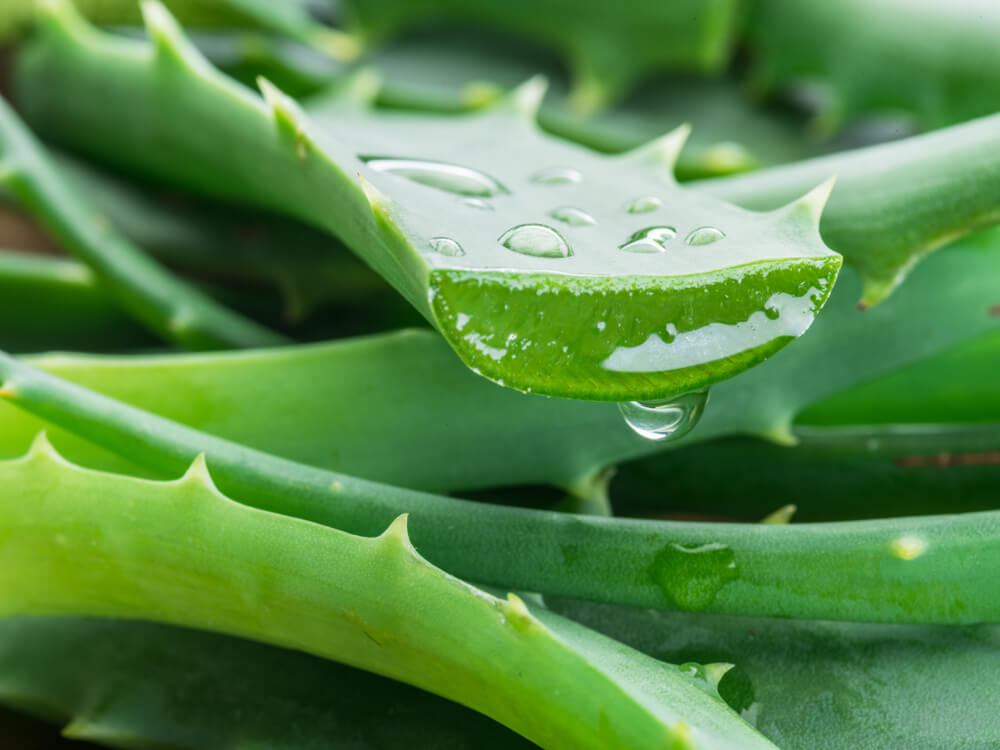 Aloe Barbadensis, otherwise known as aloe vera, is another ingredient that is used to help soothe the feeling of irritated skin.
Even better, it's incredibly hydrating. It'll leave your complexion looking plump and bright.
And as aloe vera is naturally moisturizing, it's great for smoothing out the visibility of any fine lines or wrinkles.
Retinyl Palmitate
Retinol is an extremely popular skincare ingredient, with many companies proudly advertising their use of it in their products.
The problem is, that while retinol is extremely powerful, it can be quite irritating to a lot of sensitive skin types. That's why we prefer to use Retinyl Palmitate in our products. As the calmer sister of retinol, it packs the same punch without irritating the skin.
The list of benefits retinyl palmitate brings is incredible.
Firstly, retinyl palmitate helps with reducing the appearance of aging, including wrinkles, fine lines, and sagging skin. It plumps up the look of the skin, giving a much more youthful appearance. It also brings back a feeling of firmness to the skin.
Retinyl palmitate is also brilliant for reducing the look of skin discoloration. Aging, too much time in the sun, acne scars… they can all cause our skin to look uneven in tone and texture. By using products with retinyl palmitate in them, you can bring your skin's appearance back to an even tone and texture. Who needs foundation when your skin can look even on its own?!
Cetearyl Olivate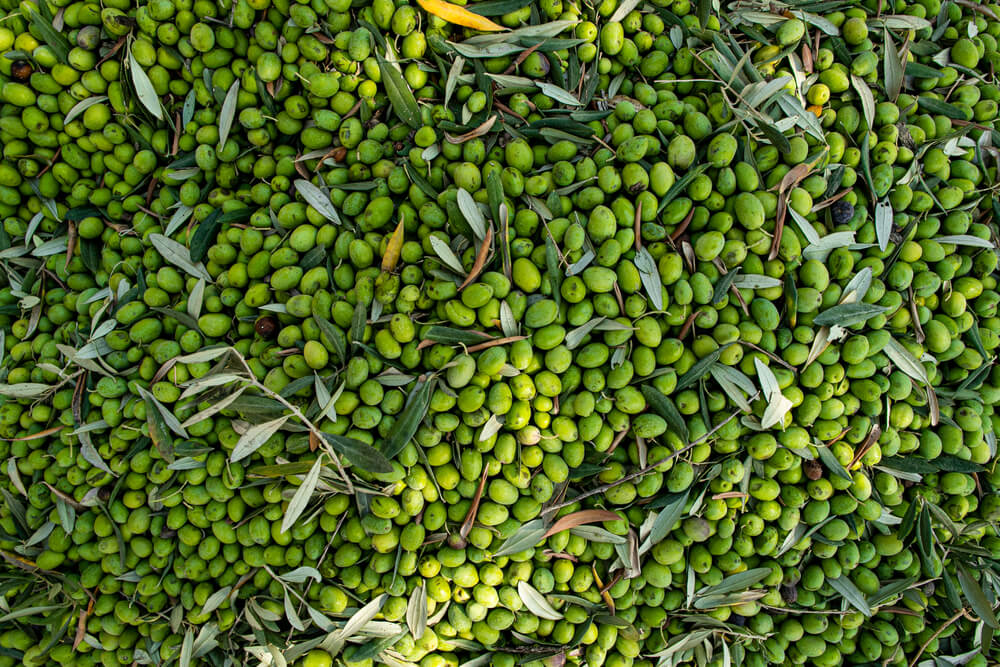 Cetearyl Olivate, otherwise known as olive oil, is yet another powerhouse ingredient featured in the Lavelier Marine Deep Moisturizer. But don't worry, it's not your average pantry olive oil. Cetearyl olivate takes the best parts of the oil – all the beneficial fatty acids – to make a concentrated compound that's guaranteed to hydrate dry skin.
You may have heard about the deep hydration properties olive oil has to offer in hair care, but the benefits are even more noticeable in skincare.
Cetearyl olivate allows for rapid absorption of the product by the skin, meaning there's no sticky residue left behind. Instead, you're left with gorgeously hydrated, soft-looking skin that you'll be tempted to keep touching!
Glycerin
Glycerin is an interesting skincare ingredient that is very rarely talked about. However, it has been gaining in popularity in recent years.
Glycerin is a compound known as a "humectant." That means it has water-binding properties. This is exactly what you need if your skin often feels dry and parched. It'll leave your skin with a deeply hydrated sensation instead. 
It also helps to reinforce the feel of the skin, giving it a bright and fresh look.
And as with most moisturizing agents, glycerin helps plump up the look of your skin, reducing the appearance of wrinkles and fine lines on the face. In fact, when paired with the Marine Facial Toner, our Deep Moisturizer provides extreme hydration that locks in for days!
Aqua
So, this ingredient might seem like a no-brainer, but it's a vital ingredient that doesn't get the fanfare it deserves. Aqua is another word for water, but don't be fooled, this isn't your standard water from the kitchen tap. The water found in our moisturizer is distilled and purified, leaving only the good stuff behind.
So why is water so important as a skincare ingredient?
Well, let's start with the basics. Our bodies are made up of 65% – 70% water. It's the building blocks that help us to survive. Even our bones are made of 30% water! So it should come as no surprise that adding aqua to your skincare products helps to leave your skin feeling better hydrated.
Think of it this way, you drink water to help your body survive, and you can pinpoint your face and add more there, too!
But that's not where the benefits end.
Water is hypoallergenic, making it the best solution for skincare that helps soothe the feeling of the skin, as it's proven not to cause reactions. 
Plus, water is a great solvent. What does this mean? That it's great at mixing up the other ingredients and successfully depositing them into the skin, And as we know, our skin loves water and will drink it up instantly, making it the perfect vessel to get the other incredible ingredients in, too.
Finally, when you buy a product, you want it to last as long as possible. After all, skincare is an investment. Adding aqua to your products means not only do you get all the benefits listed above, but your product will also stretch further and last longer. Talk about a win-win!
Hydrolyzed Corallina Officinalis
Finally, we come to the pièce de résistance. The superstar ingredient that gives our incredible moisturizer its name. Hydrolyzed Corallina Officinalis aka Red Coral Algae. It's our signature ingredient – you'll find it in all Lavelier products, including the Deep Moisturizer.
Over the last 10 years, scientists have found incredible benefits from algae, and it's fast becoming a must-have ingredient for the best skin care products out there.
Firstly, these potent algae provide gentle yet efficient exfoliation for your face. This exfoliation helps to keep your skin looking bright and glowy.
Corallina Officinalis is also a brilliant moisturizer. It helps lock in hydration and penetrates deep into the skin to lock it in. This helps plump up the look of the skin and creates younger-looking skin, with a reduction in the visibility of wrinkles and fine lines.
And if you want to enhance the results of this incredible ingredient, why not pair our Deep Moisturizer up with the Blue Algae Beauty Skincare Duo? The Blue Algae Regenerating Powder will help fortify the feel of your skin, while the Blue Algae Calming Concentrate will take your appearance to new levels of softness and smoothness!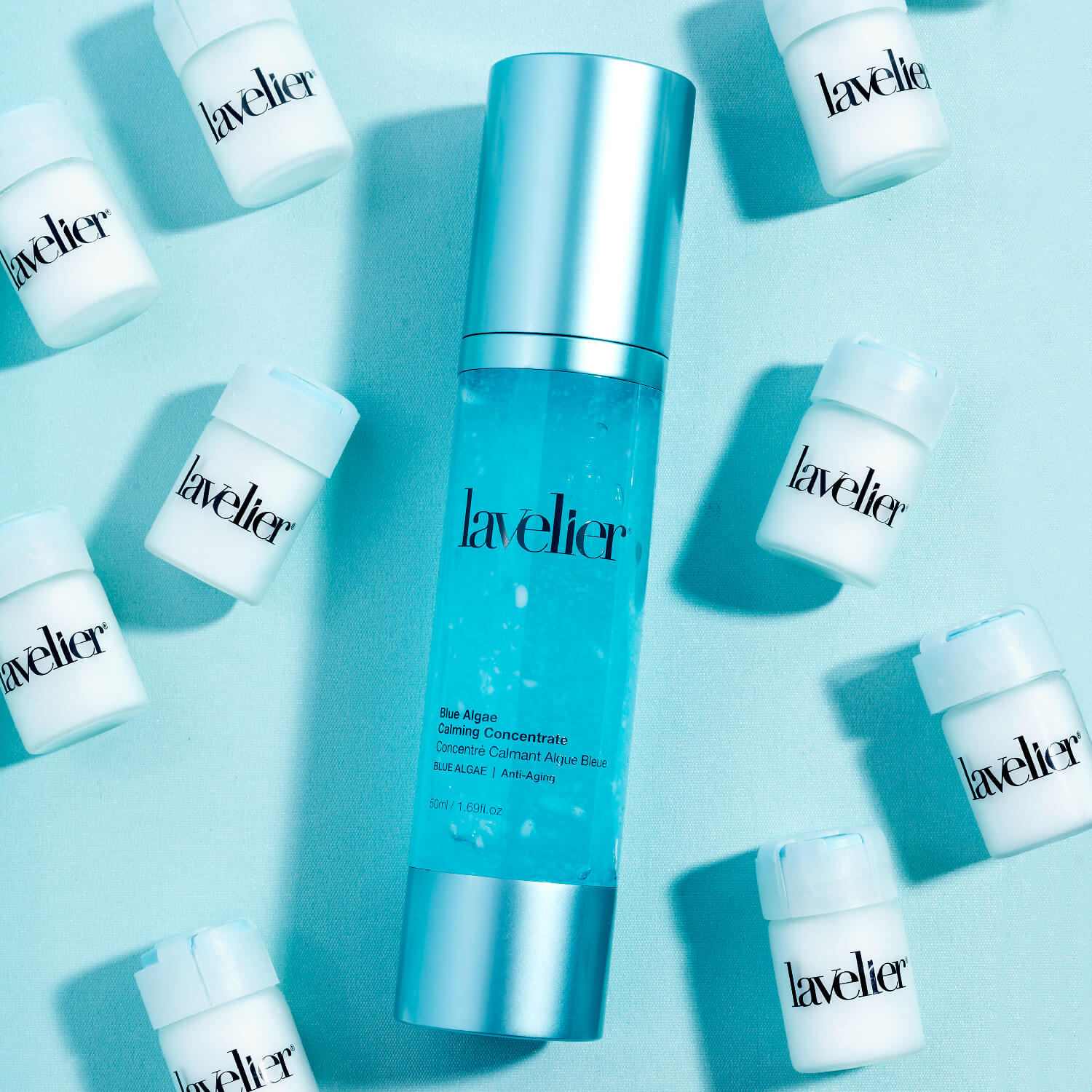 Give Your Skin the Love of Hydration!
When it comes to sensitive skin that needs moisturizing, you need to make sure your products have the right ingredients in them to do the job.
With over eight superstar ingredients, the Lavelier Marine Deep Moisturizer ticks all the boxes for hydrated, young-looking skin that doesn't get oily or sticky.
So, show yourself some love, and give your face a treat. Make sure you get your hands on the Lavelier Marine Deep Moisturizer and watch your appearance transform in front of your very own eyes.
You'll be wondering how you ever made do without it!
To leave your skin feeling even more hydrated, browse through some of our other best-selling products here.