Moisturizer is a step you simply cannot skip in your skincare routine. They may be lush and luxuriously creamy enough to feel like a rewarding treat, but it's a part of everyday maintenance for your skin, and you can't go without them (unless you want an extremely dry, flaky complexion!).
There are tons of benefits you get out of a moisturizer. It adds hydration and a glowy look to your skin, and when formulated with the right ingredients, can target the visibility of serious skin concerns, like scarring, brightening, or reducing the signs of aging.
But not all moisturizing creams are the same. Some are more thoughtfully formulated and feel more velvety smooth on the skin than others.
If you want only the best of the best, allow us to introduce you to one of our bestselling products, the ever-loved Lavelier Marine Deep Moisturizer. Read on to learn what makes this Lavelier moisturizer so special and what it can do for your skin.
What Can You Find in the Lavelier Marine Deep Moisturizer?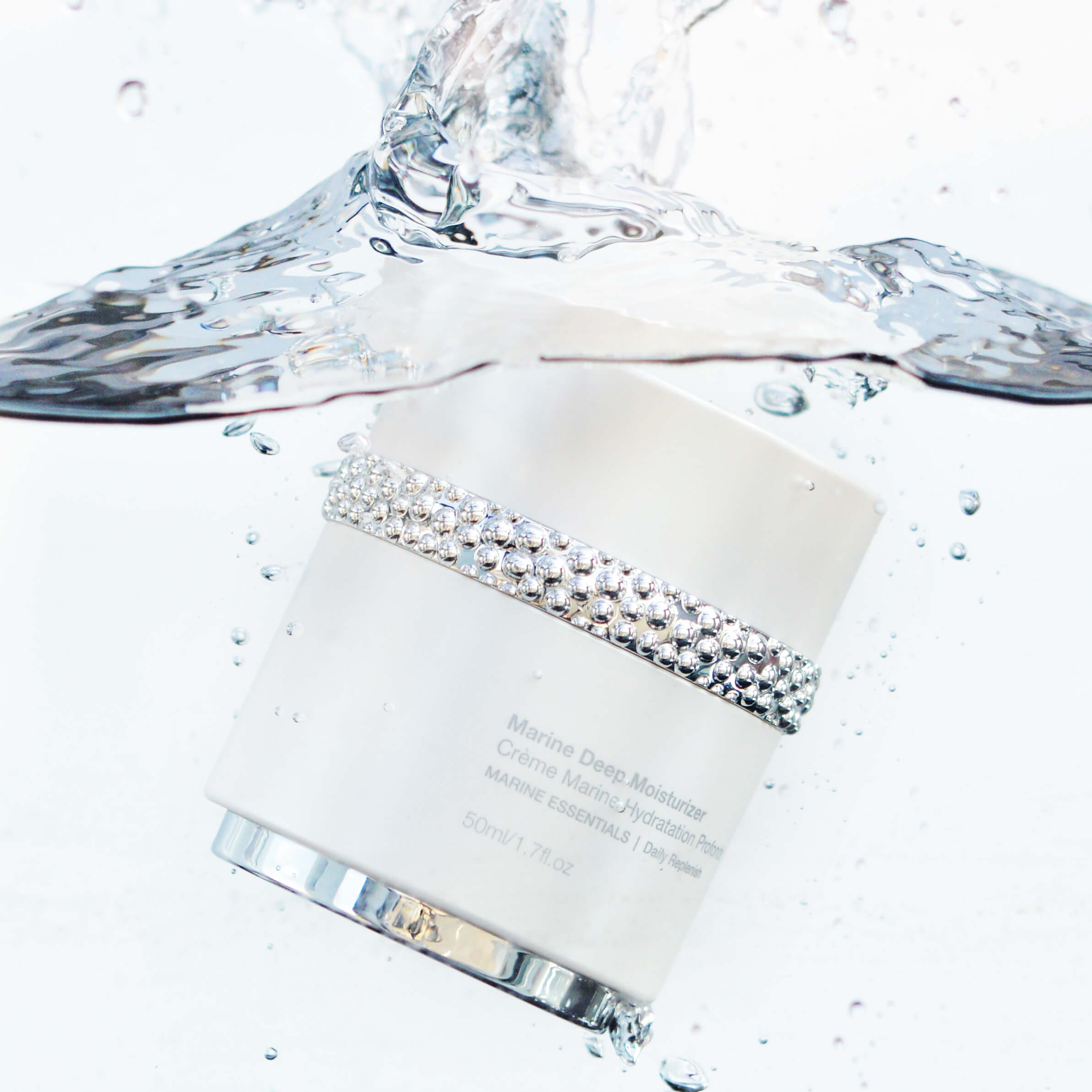 Not every moisturizer is formulated with ingredients that your skin will love. Some feel great on the skin at first, but leave your skin feeling thirsty and dry in just a few hours.
So, it's a must to go for a moisturizer with cutting-edge vitamins and powerhouse botanicals that will benefit your skin in both the short and long term. The Lavelier Marine Deep Moisturizer does exactly that, thanks to its fine list of well-thought-out ingredients.
This fan-favorite moisturizer is rich in ingredients known to moisturize the skin, like safflower seed oil, shea butter, aloe leaf extracts, and more. It also contains vitamins that help make your skin appear smoother and more radiant, such as vitamins A and E.
It even has a few wildcard ingredients — like coral seaweed — that might raise eyebrows but are actually the secret weapon to beating tons of visible skin concerns.
As you can see, there are so many superstar ingredients featured in the Lavelier Marine Deep Moisturizer. All these ingredients may sound like a lot, but every single one of them plays a role in making the moisturizer tick, giving you a plethora of skin benefits!
But what are these benefits exactly? Check out the nine things you can get out of the beloved Lavelier Marine Deep Moisturizer below.
1. Moisturizes the Skin to Get Rid of Stubborn Dryness
First off, the most obvious benefit of the Lavelier Marine Deep Moisturizer — as well as any face cream, for that matter — is that it can replenish dry skin with moisture.
There are many reasons why your skin may be feeling extra dehydrated. It can be because you're not drinking enough water, or due to uncontrollable elements, like the weather (the chill winter air can dry out the skin, for example). You might even just be blessed with genetically dry skin.
Regardless of why your skin feels drier than usual, a moisturizer is a must to help your skin recuperate. Moisturizing is a great way to de-stress the skin when the elements have gotten the better of it.
Since the Lavelier Marine Deep Moisturizer is filled to the brim with rich, gorgeous oils and moisturizing vitamins, it helps smoothen the feel of your skin texture, getting rid of dry patches and soothing that tight, thirsty feeling on your skin. That's why it's one of our best products for dry skin.
2. Minimizes the Appearance of Wrinkles and Fine Lines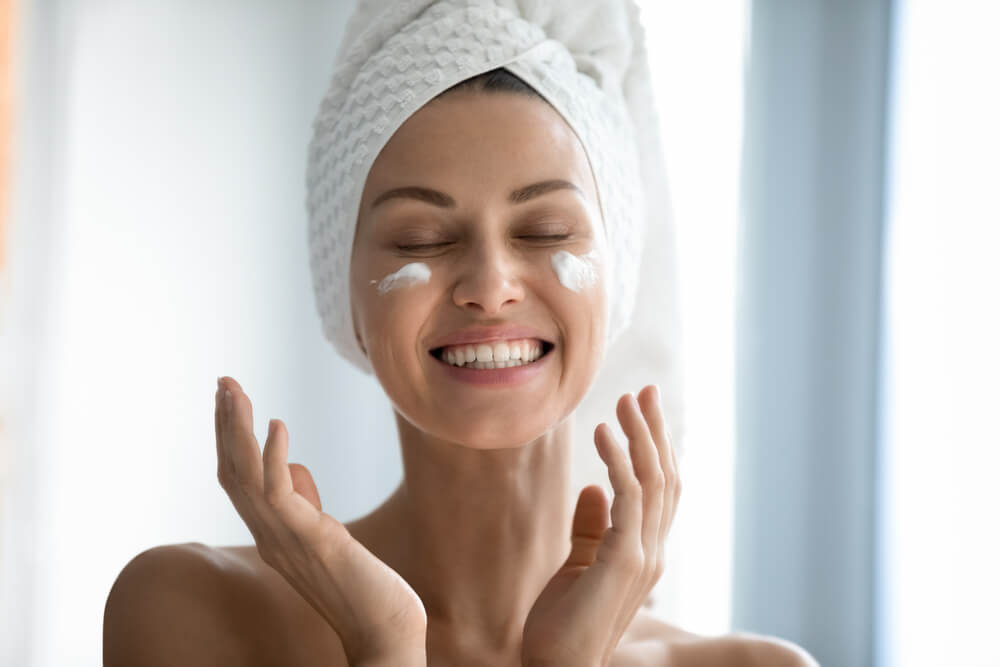 As you get older, your skin will lose its ability to produce enough sebum (aka your natural oils) to moisturize itself on its own. It will start needing extra help, which is where a moisturizer comes in to help keep your skin younger-looking.
The more diligent you are with moisturizing throughout your life, the less likely you'll see the onset of wrinkles any time soon. But when you leave your skin dry as you get older, you'll notice a visible loss of firmness faster, and those pesky little lines will start developing quicker than anticipated.
But it's not just aging that causes wrinkles. There are other surprising things that can lead to wrinkles, such as too much sun or drinking a little more alcohol than necessary. So, women are constantly on the hunt for wrinkle-erasing tips. 
When you use the Lavelier Marine Deep Moisturizer, your skin looks plumper and bouncier, giving you a more youthful glow.
It's also full of ingredients known to make your skin look firm and young.
One of these is vitamin A, which is known to improve the appearance of wrinkles due to aging. The cream is also rich in coral seaweed extracts, which have shown promise in inhibiting the look of fine lines and skin roughness — yet another sign of aging skin.
3. Replenishes the Skin of Moisture it Lost During Cleansing and Exfoliating
Cleansers are terrific for washing away dirt, sweat, and makeup from a long day. But most cleanser formulations can end up stripping the skin of the natural oils in it, drying it out instead. The same goes for exfoliators that give your skin a deep cleanse but end up leaving it extremely thirsty and tight-feeling.
So, it's important to always follow up with a moisturizer that contains botanical oils to replenish your skin with the moisture that was lost from your cleansing step.
Since the Lavelier Marine Deep Moisturizer has safflower seed oil and shea butter, it's perfect for the job! Make sure to slather it on after cleansing and toning. It'll leave your skin looking soft and smooth instead of dry and patchy.
By the way, if you want a cleanser that won't strip your skin of moisture and will leave it feeling soft and comfortable, try out our Lavelier Biology Mousse Cleanser. It thoroughly cleanses the skin while still leaving it hydrated, thanks to ingredients like aloe vera extracts, argan oil, moringa seed oil, chamomile, and more.
4. Locks in the Moisture From Your Other Skincare Products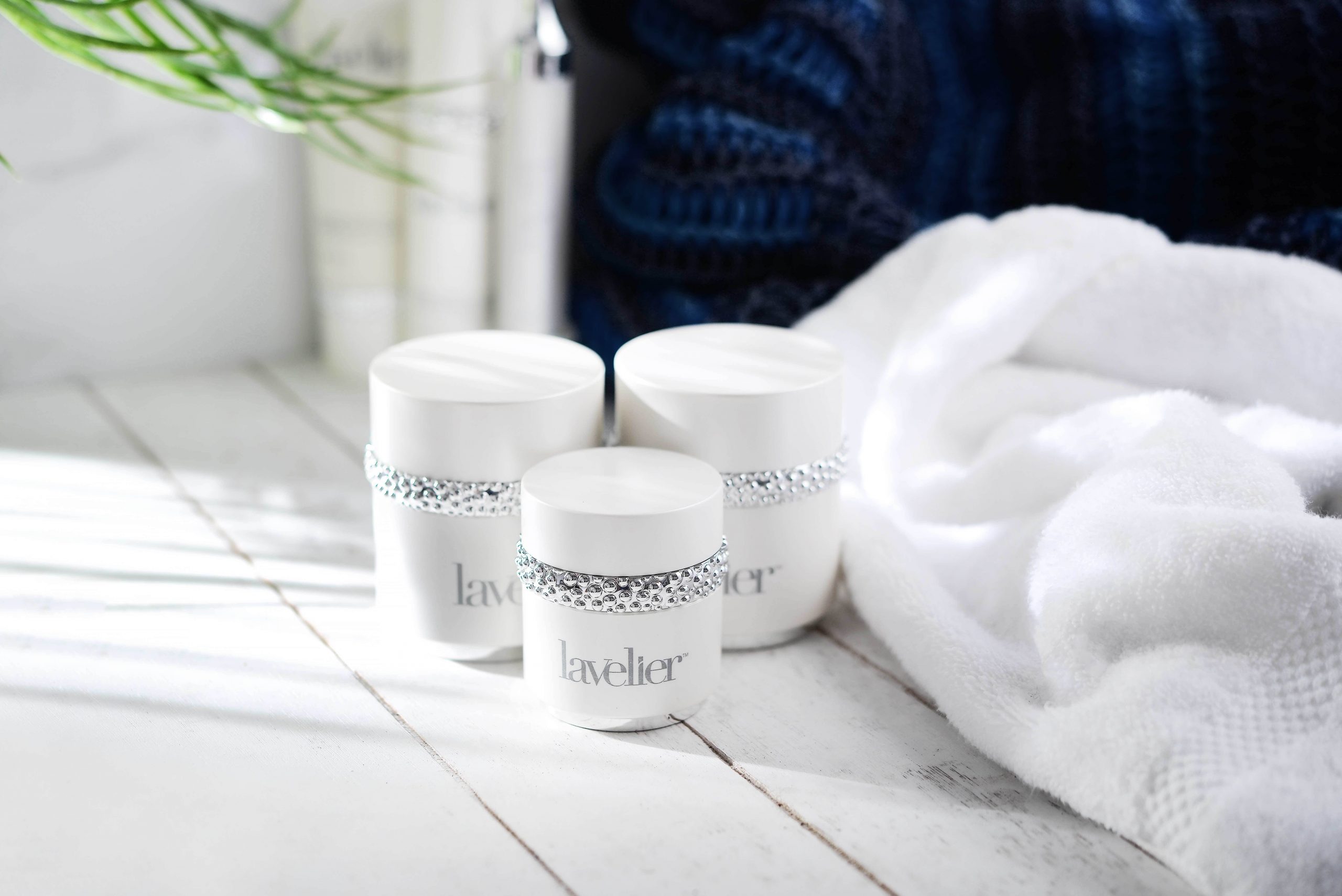 When you apply toner or serum onto your skin and nothing else, it can end up evaporating in just a few minutes. A good ol' moisturizer must be applied on top of it to "lock" those products in, so that there's no escaping. That way, the moisturizer keeps your skin hydrated all day long.
That's precisely why moisturizers are usually the last step of any skincare regimen. They help keep the skin looking plump and soft, not just because of their own ingredients, but also because they help make the rest of your routine more effective.
So, for example, after cleansing you use the Lavelier Marine Facial Toner for its hydrating hyaluronic acid, or perhaps the Lavelier Nourishing Vitamin C Serum to reap its brightening and wrinkle-minimizing benefits. Obviously, you don't want all these great ingredients to simply evaporate after a while.
You need to remember to use moisturizer right after so that those products don't end up going to waste. Grab your tub of the Lavelier Marine Deep Moisturizer and slather it on as soon as you can!
5. Can Soothe the Look of Inflamed Skin with Active Breakouts
If you have acne-prone skin, then you probably know what it feels like to go through the motions of trying to calm down an angry pimple. You might have tried putting on multiple powerful spot treatments at a time in an attempt to get it to calm down, but to no avail. Spot treatments can be harsh, irritating your sensitive, tender breakouts even more.
Sometimes, what your red, inflamed skin really needs is a soothing moisturizer to help it relax. Then, you'll notice that your skin won't look as red and angry. The creamy consistency of a face moisturizer can also provide a sensation of relief if your breakouts have been itchy due to the dryness and flaking that comes with spot treatments.
The Lavelier Marine Deep Moisturizer is formulated with shea butter, which reduces the feeling of inflammation. This helps soothe the look of your active breakouts, making them appear calmer and less irritated, at least for a little while.
6. Adds a Radiant Glow and Dewiness to Dull-Looking Skin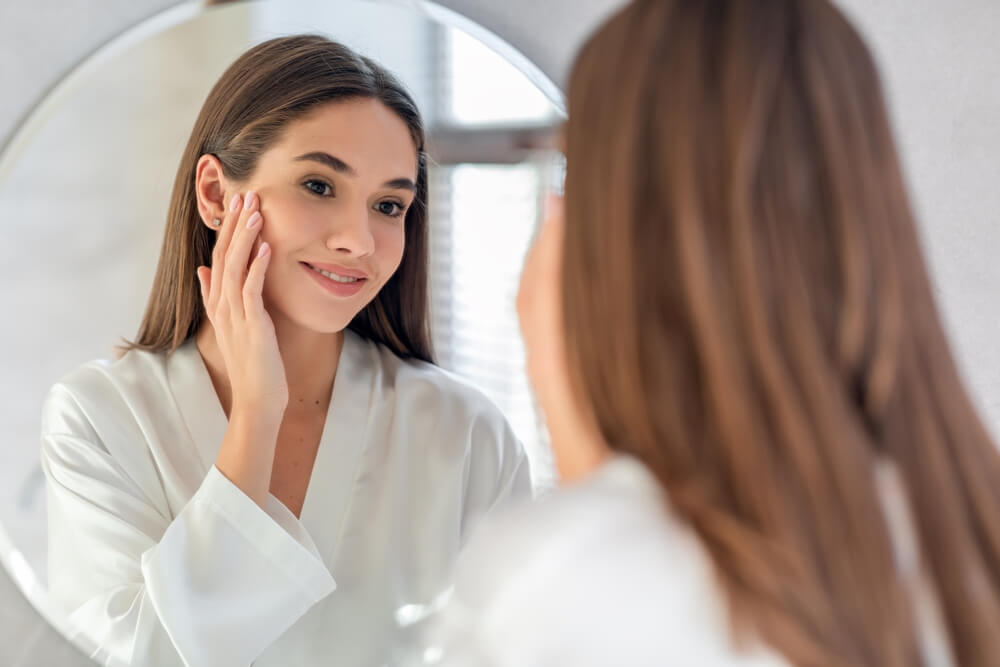 This goes without saying, but the moisturizing benefits of the Lavelier Marine Deep Moisturizer also amp up that glowy, bouncy look on your skin. It gives you the kind of radiance that people strive for when they're trying to achieve the Korean glass skin trend!
Dullness almost always goes hand in hand with dryness in the skin. So, when you moisturize, not only do you quench your skin's thirst, but you also make it look dewy and lively. Bring your dull, exhausted skin back to life by incorporating the Lavelier Marine Deep Moisturizer into your daily routine.
7. Covers the Pores to Temporarily Make Them Look Smooth and Filled in
When you have enlarged pores, it can be stressful. You have to worry about breakouts if bacteria and dirt were to be trapped in your pores. And that's on top of stressing over the fact that your pores are so noticeable if someone were to stand by you too close!
The good news is that moisturizer can actually help make your pores appear smaller. How? By filling them in, of course!
In the same way a makeup primer fills in the little pores on your skin to help you apply makeup in a smoother, more seamless manner, moisturizer also sits on top of the pores, temporarily "hiding" their appearance and smoothing them out.
The best part is that, instead of just fillers like dimethicone, a high-quality moisturizer like the Lavelier Marine Deep Moisturizer can fill your skin with good ingredients, like botanical extracts and vitamins.
8. Allows Makeup to Glide Smoothly Onto Your Skin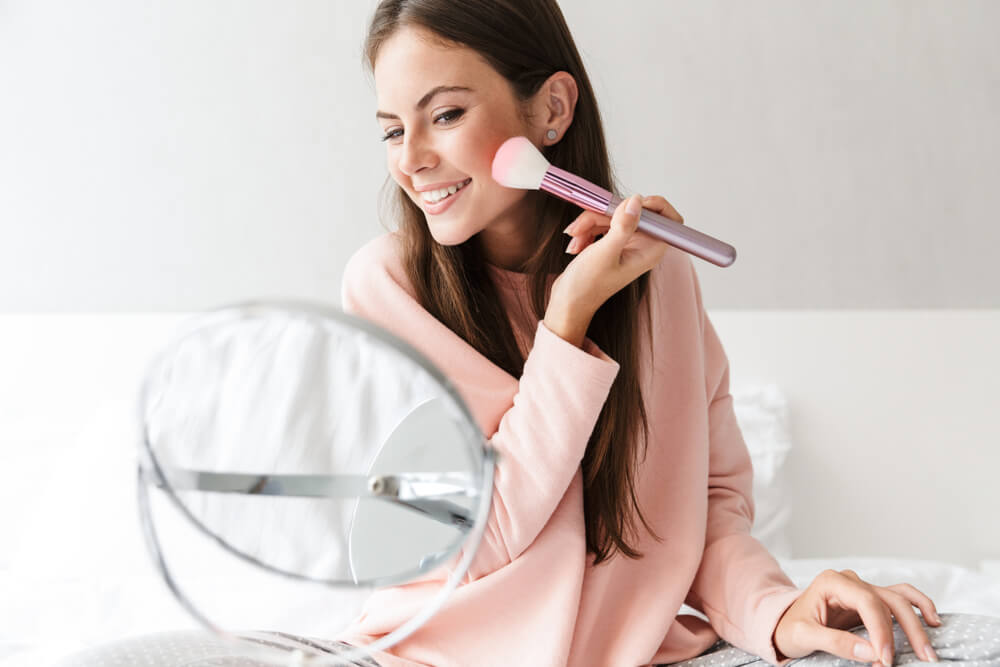 Have you ever tried applying foundation or concealer on incredibly dehydrated skin? It's a nightmare! The makeup settles into the nooks and crannies of your skin before you even get a chance to grab your sponge and blend it out properly. It also ends up looking cakey. What a waste of your favorite makeup!
You need a clean, blank canvas before putting on foundation — but not so blank that it's too dry. Your makeup has to glide smoothly on top of the skin to spread out evenly and look flawless and natural. The Lavelier Marine Deep Moisturizer can help out with that.
When you apply the moisturizer on your skin before doing your makeup, you'll find that it will be much easier to apply. Whether you prefer liquid foundation, thick concealers, or powder mineral makeup, the application will be a breeze after moisturizing. The fact that it will make your skin look extra juicy and dewy underneath your makeup is just a bonus!
9. Helps Balance How Oily Your Skin Looks Throughout the Day
Any skintellectual can tell you that moisturizer isn't just for those with dry skin. It's also a must even if you have oily skin. Moisturizers can help prevent both extreme oiliness and extreme dehydration on the skin.
And no, the Lavelier Marine Deep Moisturizer won't make your oily skin greasier than it already is. Instead, it can help keep your skin looking balanced —never too shiny, but also never dull and parched.
Besides, you never want to keep your face incredibly matte anyway, even if you do have naturally oily skin. This just puts your sebaceous glands into overdrive, making them produce more oil than necessary. That's when you'll end up looking greasy and sticky.
Conclusion
There's a special magic that lies within the Lavelier Marine Deep Moisturizer. As you've read, this one cream can do so much, from hydrating dry, dull skin to reducing the look of harsh wrinkles on aging skin and everything in between.
This is the kind of moisturizer you want to invest in for a proper skincare routine. It does so much more than just moisturize. It pampers your skin and makes you look as radiant and youthful as ever. And we'll never stop recommending it to our loyal customers.
Need a multifunctional moisturizer that can do it all? Check out the Lavelier Marine Deep Moisturizer today and reap the countless benefits from just one indulgent jar of cream.