There's a lot you have to think about during the holiday party season. The gifts you have to buy for loved ones, what colors your outfit should be to look cute and festive, and what makeup you'll wear so you can glow all night.
Of course, makeup will be a waste if your canvas isn't perfect. If you have flaky, tired, and dull skin, your makeup will look cakey and unkempt. Because of that, skincare is super important over the holidays too, especially when you're already struggling with dry skin because of the harsh winter winds.
So, before you fill up your calendar with all the Thanksgiving and Christmas events you want to attend, you need to build the perfect dry skin routine for the holidays.
Not quite sure where to start? Don't worry; we've got you covered. Here is the perfect holiday party skincare routine, all with your favorite Lavelier goodies.
Why Taking Care of Your Skin During the Holiday Season is Important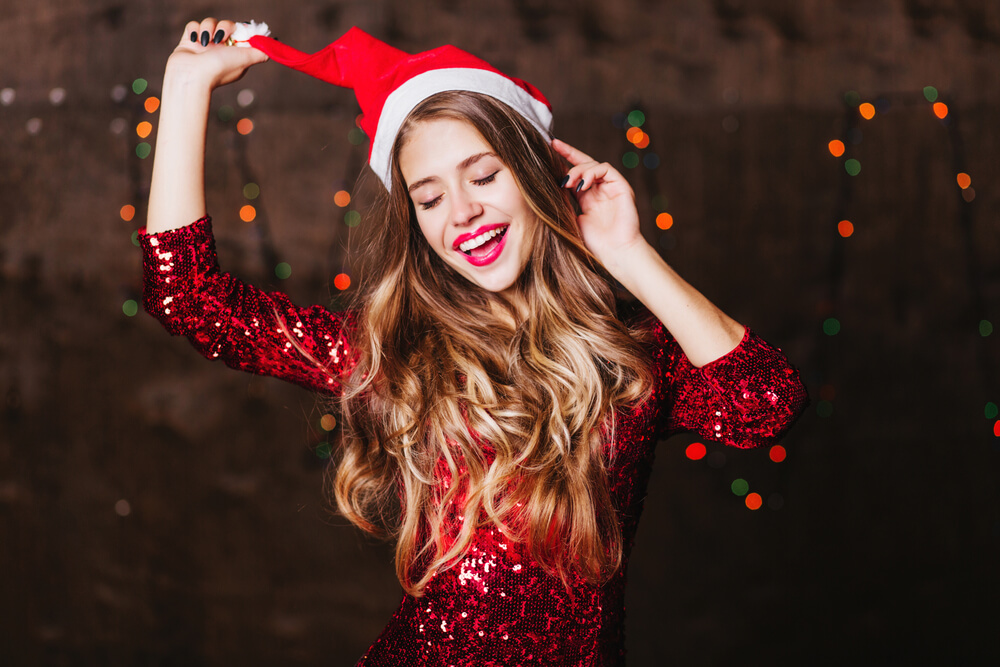 When the holidays are nearing, winter is too. And when the colder months hit your skin struggles. The air becomes chilly and dry, leaving your skin a bit more dehydrated than usual, even if you have normal to oily skin throughout the rest of the year.
The harsh winter air can strip your skin of the natural sebum that moisturizes it. Plus, if you're using a heater at home, this can lead to even more dehydration. Hot baths, which people are accustomed to during the winter, have the same effect when it comes to damaging your skin.
This isn't good news – your skin needs moisture to be strong, smooth, and supple. During the winter, you will have fewer lipids in your skin barrier, making it prone to dullness, dryness, and flakiness. That's super bad timing when you're planning on going to so many holiday parties to see family and friends!
Plus, any drinking you'll do at holiday parties can dehydrate your skin even more. And worse, alcohol can cause the blood vessels under your skin to dilate. When too much blood is passing through them, they can burst, causing "spider veins" or red lines to appear on your complexion.
Another reason why you should look out for your skin during the holiday party season is that your sleep quality might be affected. Holiday parties almost always mean late nights. And if you don't get enough rest at night, you could end up with dark under-eyes or even breakouts.
You don't want to look tired in all those party photos, do you? Of course not! You need a holiday party skincare routine that will have you glowing at gatherings while also nourishing and repairing your skin afterward. Here are six steps to your new holiday party skincare routine:
Cleanse with a Facial Wash That Won't Strip Your Skin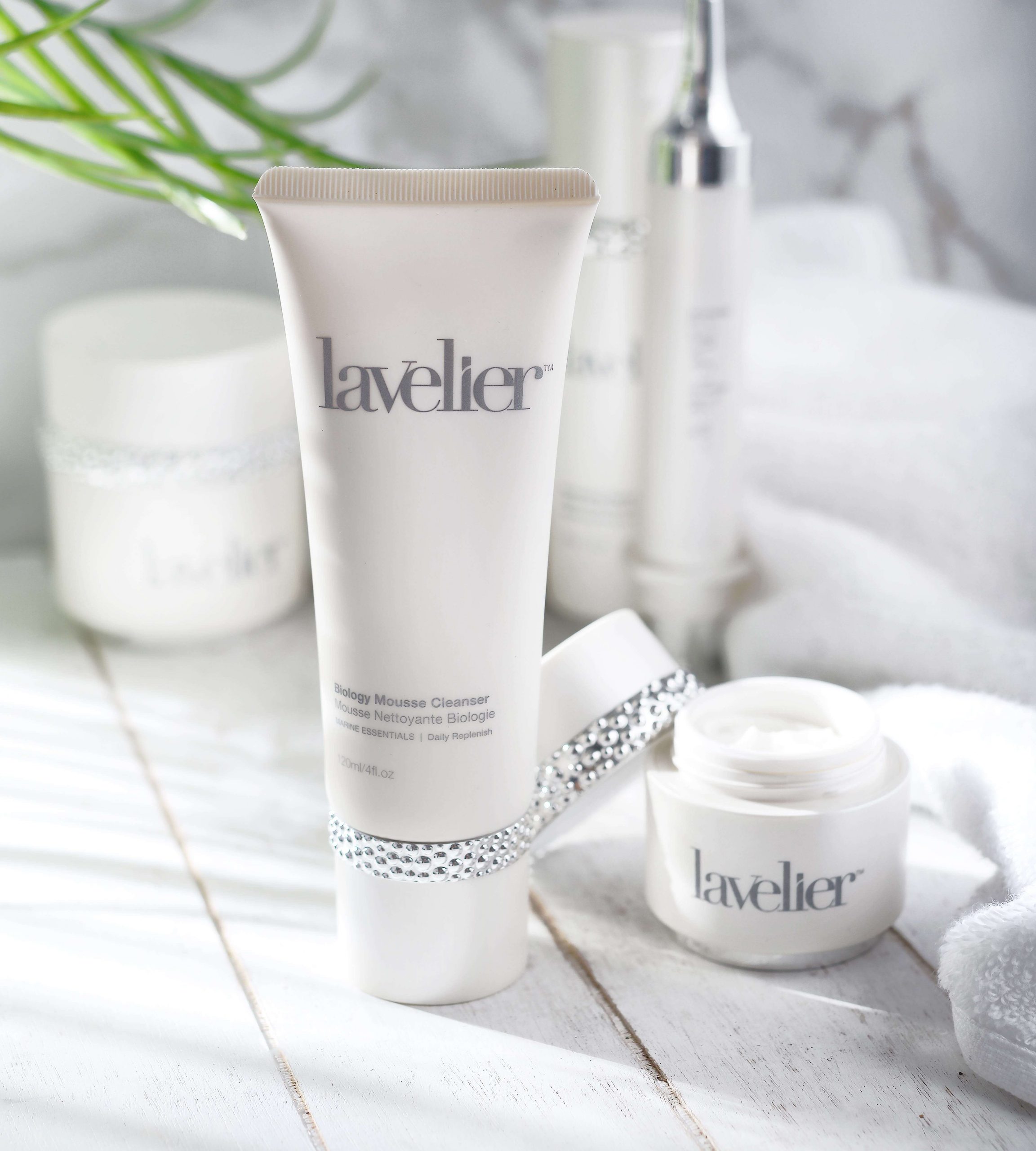 The first step in your holiday party skincare routine is to wash your face. You want something that can remove all the impurities and makeup from your skin, but won't strip it of the natural oils that keep it hydrated. For that, we recommend the Lavelier Biology Mousse Cleanser.
This cleanser is formulated with moisturizing ingredients like moringa oil, shea butter, and argan oil. These work to dissolve dirt and debris on your skin and nourish it as you cleanse it deeply.
One of the key ingredients in this cleanser is willow bark extract, a natural ingredient that contains salicin. Salicin (of salicylic acid fame) is known to fight acne very effectively, thanks to its anti-inflammatory and antibacterial properties. It also helps minimize large pores — perfect for holiday party pictures!
Willow bark extract is also a gentle exfoliator, so it leaves you with smooth skin. It's terrific for washing away stubborn grime from last night's party so you end up with radiant skin even when you wake!
Use a Toner that Can Hydrate Your Skin Thoroughly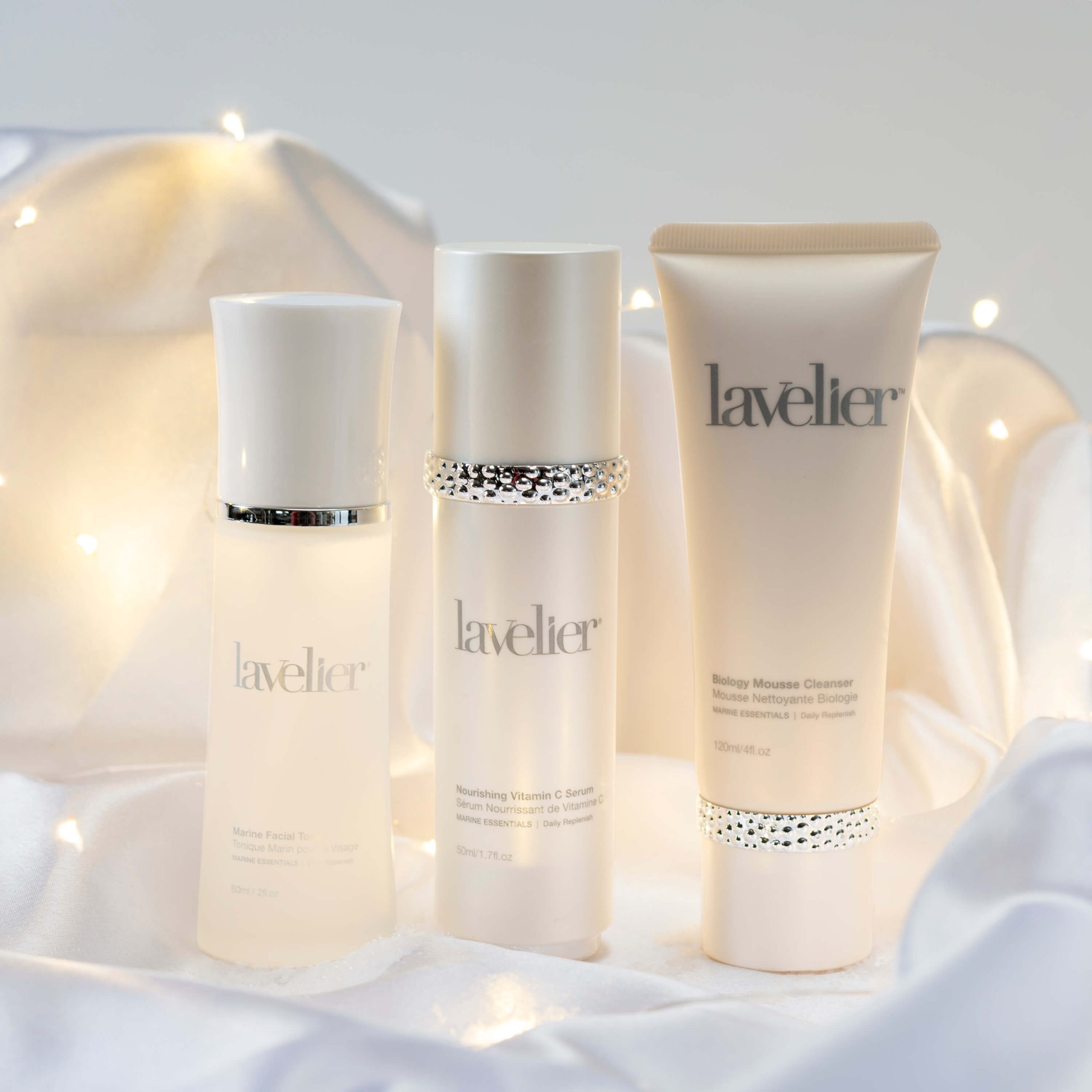 The next step in your holiday party skincare routine is a toner to help you hydrate a little more. It'll also prep your skin for the rest of your regimen. The formula we highly recommend is the Lavelier Marine Facial Toner, a blend rich in skin-strengthening and hydrating ingredients.
This toner is gentle on the skin and is filled to the brim with ingredients to soften and condition your complexion. It contains hyaluronic acid, a humectant that draws moisture from the air and pulls it into your skin layers. That alone makes this toner a tremendous hydrator.
But that's not all. It's also infused with red seaweed extracts, which are rich in calcium. Calcium regulates the lipids in your skin barrier, helping it maintain its strength and health so that cell turnover is faster. And that means fewer wrinkles and age spots!
Our toner also boasts niacinamide, also known as vitamin B3. This vitamin helps balance oil production so your skin doesn't end up super greasy when it's in oil production overdrive (which tends to happen a lot in the wintertime to compensate for the dry air). It also makes your pores look smaller. As you can see, it's a must-have for the holiday season!
Soothe Your Skin with a Luxurious Serum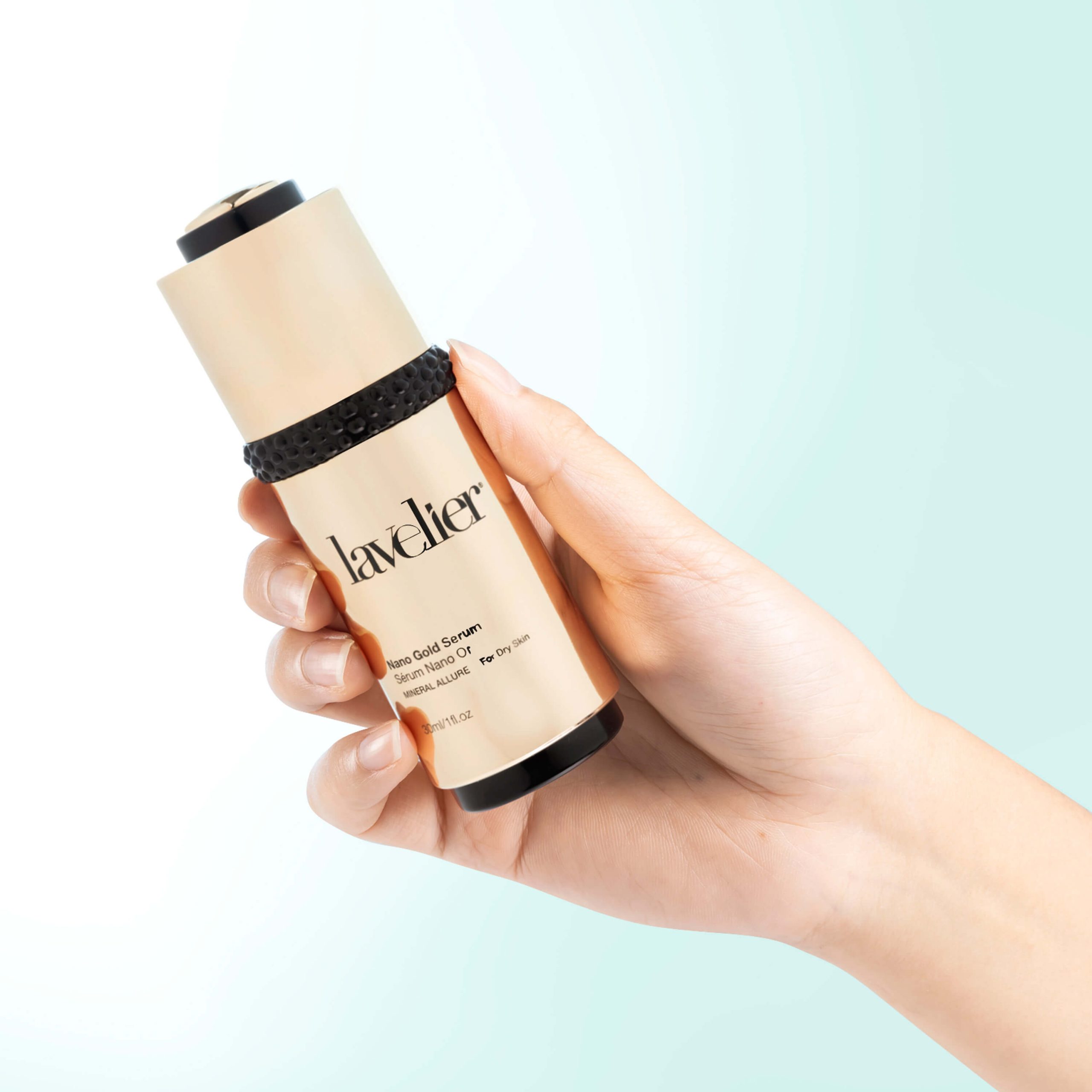 If you have severely dry skin, you might benefit from another hydration layer in your routine, this time in the form of a serum. Use one that's luxe and opulent, like the Lavelier Nano Gold Serum.
This lightweight serum is chock-full of hydrating and anti-aging ingredients, from green tea extract to aloe vera to age-defying peptides that keep your skin baby-soft and smooth. It also has a calendula, which soothes irritated and inflamed skin by hydrating it deeply.
To give it a touch of luxury, we've infused it with real gold, which is known to boost skin elasticity and collagen production. This gives your complexion a bounciness and radiance that can often be lacking during the cold winter months. It also has anti-inflammatory properties to soothe dry and irritated skin.
When applying this to your face, make sure you also spread the product down to your neck and decolletage. This will make the skin in those areas firmer too, giving you a radiantly youthful look.
Hide Those Wrinkles So You Can Be Holiday Party Photo-Ready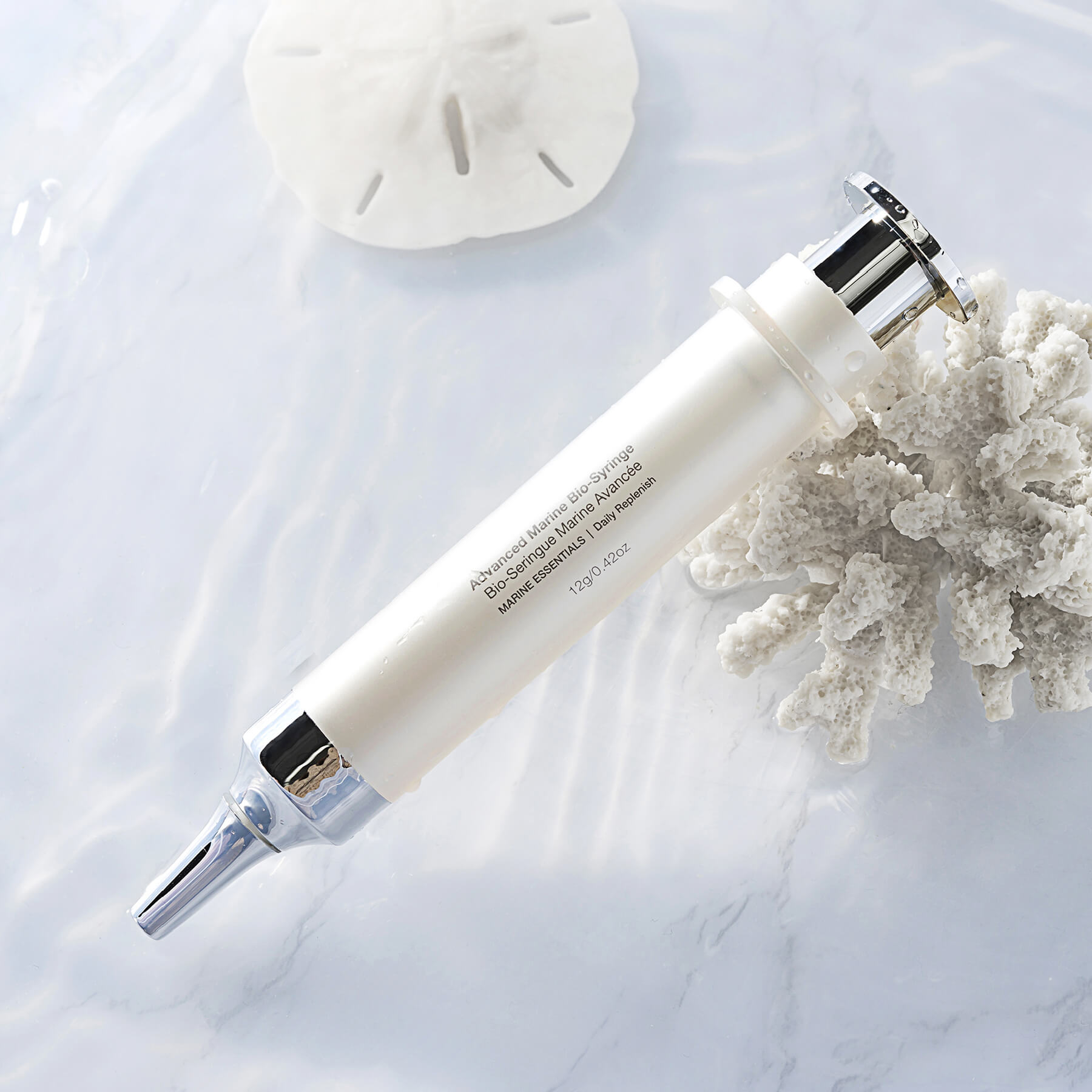 Worried about wrinkles ruining your party mood? Incorporate one of our anti-aging syringe serums to banish them! The Lavelier Advanced Marine Bio-Syringe will be perfect for your holiday party skincare regimen.
This potent serum is made with three anti-aging holy grails: sodium hyaluronate, vitamin A, and DMAE. It also contains cucumber and avocado extracts for added nourishment and glows, as well as mica to give your skin more luminosity as you party all night long.
Not familiar with DMAE? Here's all you need to know. DMAE is a compound used in skin care to reduce fine lines and wrinkles, especially in problem areas like the eyes or near the mouth. It helps make your skin look full and volumized — the key to a younger-looking complexion.
Just point this syringe directly on your wrinkles and apply a little bit of serum. You can spread it around a bit with your fingertip. Let it dry and don't move your face around too much for a minute or two. The result? Instant glow and a wrinkle-free face!
Seal in All the Moisture with a Nourishing Cream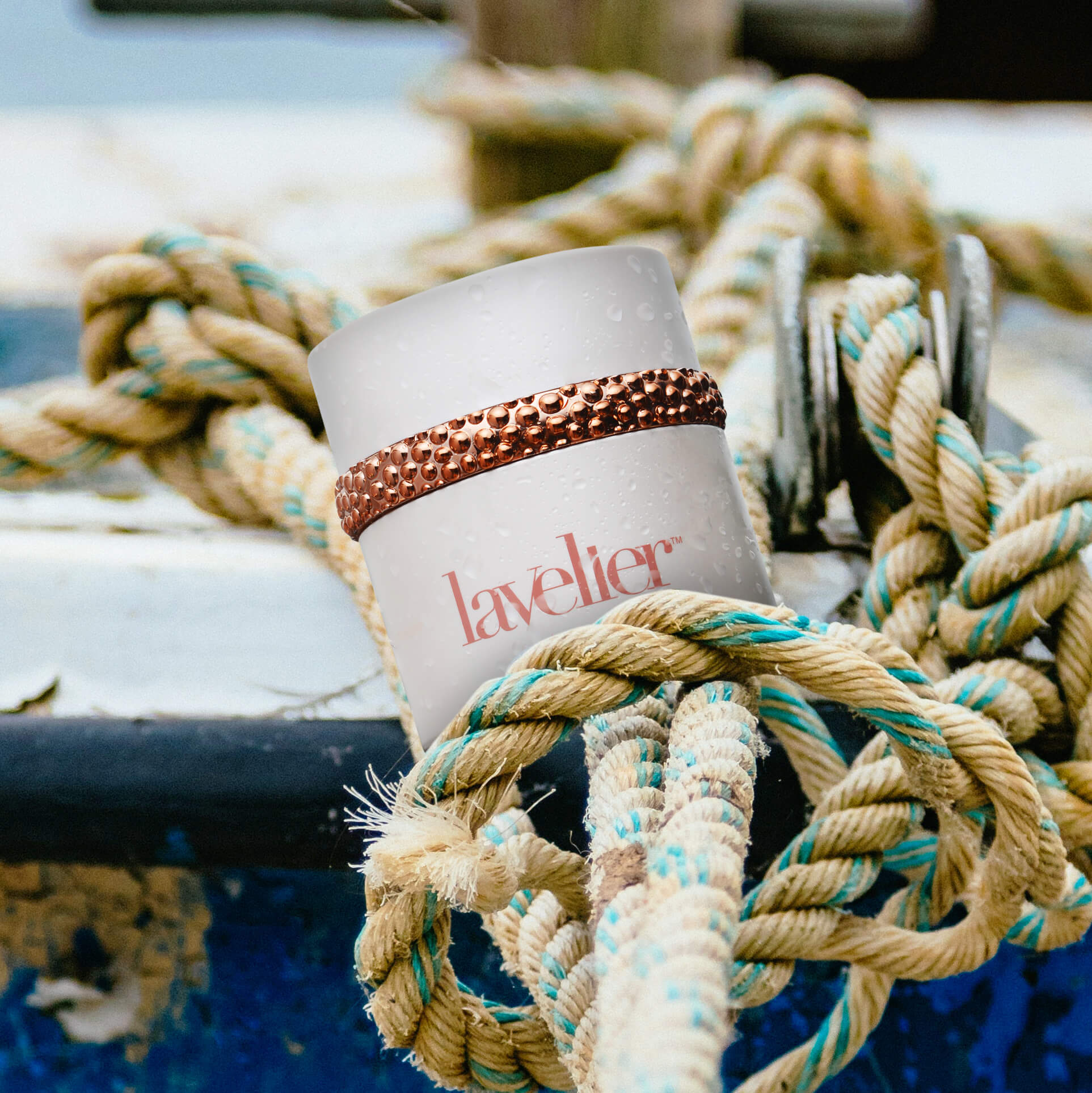 Of course, you can't forget moisturizer — every holiday party skincare routine needs one to finish up the face regimen. For this, you should use something creamy and hydrating, like the Lavelier HydroTherm Completion Crème.
This night moisturizer is packed with hydrating ingredients, but without the heavy oils and butter that can make your skin feel waxy and gross. It contains sodium hyaluronate and coconut extracts to nourish the skin and add a gorgeous glow. There's also some vitamin A for extra anti-aging power.
This cream is perfect for those with sensitive skin conditions or even acne because it has resveratrol. This antioxidant, which is usually found in grape skins and dark chocolate, eliminates redness and inflammation. It will also soothe your tired skin after a night of socializing at your latest holiday party.
Resveratrol also helps fight the signs of aging by activating sirtuin, a protein that aids in skin repair. With this, it minimizes fine lines and wrinkles to ensure your skin is tight, firm, and volumized. So, you get moisturized, supple skin that is wrinkle- and age spot-free!
Give Your Skin a Head-to-Toe Glow for the Holiday Party Season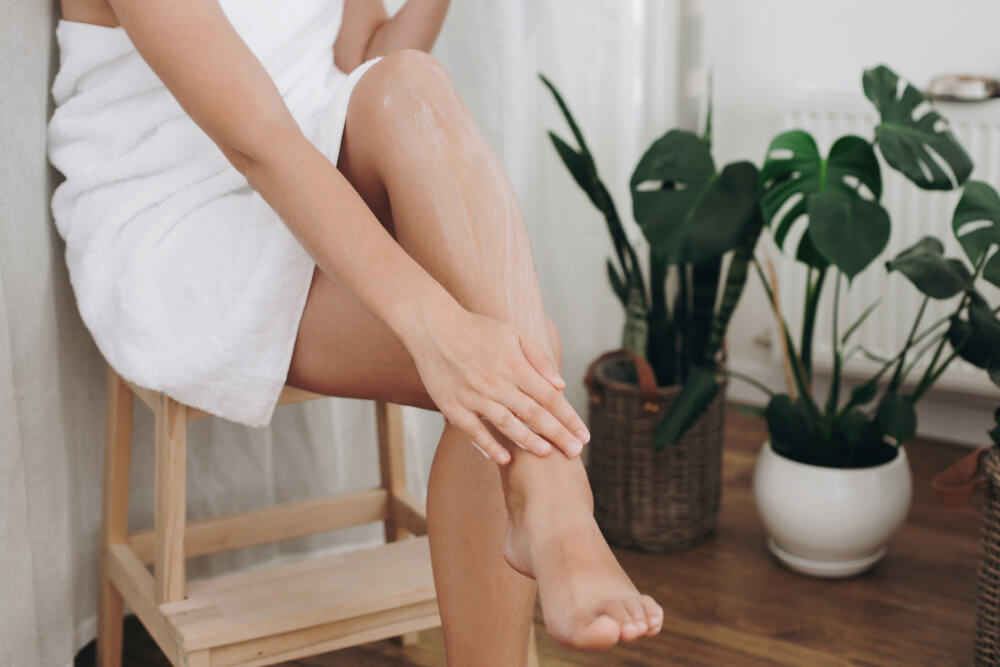 Your holiday party skincare routine doesn't just stop at your face. You need to ensure that you're glowing from head to toe as well, especially if your outfit has some sultry cuts! To achieve that radiance, treat your skin to the Lavelier Seascape Body Butter right before you hit the party.
With the help of shea butter and red seaweed extracts, this body butter softens and adds a pretty luminosity to your skin. It's also rich in minerals and antioxidants that nourish the skin and keep it hydrated, even if you're going somewhere extra chilly for the night.
If you tend to develop dry and cracked elbows and knees during the winter months, this will be a great help too. Slather a generous amount of the body butter onto your troubled skin areas and watch them turn smoother and softer instantly.
Other Last-Minute Reminders During the Winter Holidays
Of course, there are other precautions you can take to ensure your skin is as healthy as possible over the holidays. Some of these tips are additional skincare techniques, while others are lifestyle changes you might want to adapt to during these colder months. Your skin will thank you for it.
Moisturize your face right after cleansing: After washing with a cleanser, make sure to lock the dampness into your skin by

moisturizing right away

. This will help seal a lot of the water into your skin barrier, leaving it soft and supple. So, think twice about checking your phone and catching up on texts between skincare steps. Moisturize immediately to make the most out of your skin is freshly damp. Leave your moisturizer and serums right next to your sink so you don't forget!
Apply sunscreen every day: Just because it's cold out doesn't mean the sun's UV rays won't harm your skin. Keep your complexion smooth, wrinkle-free, and protected from sun damage by slathering on SPF daily. This is a crucial last step to your holiday party skincare routine, especially if you have a few daytime parties to attend.
Drink lots of water: Hydration for your skin shouldn't just come from the outside. You should be hydrating from the inside, too. So, try your best to drink at least eight glasses of water a day to make sure your body is well-hydrated. You'll notice a huge difference in your skin!
Use a humidifier at home: To make sure the air in your house isn't stripping your skin of moisture as you sleep, leave a humidifier on at night. This will help moisture circulate through the air. Some of these water molecules will be sucked into your skin, especially if you use products with humectants.
Conclusion
Feel free to enjoy all the eggnog, pumpkin spice lattes, and turkey you want this holiday season. And live it up until the wee hours of the morning in every party to go to — you deserve it after the year we've all had. Just don't forget to pamper your skin afterward with this holiday party skincare routine.
Whether it's the alcohol, junk food, or late nights spent partying, your skin will be tired before you even ring in the New Year. So, make sure you spend some time hydrating and strengthening your skin. This aspect of your holiday party skincare routine will also help a lot when it comes to combatting dry winter skin!
With the six-holiday party skincare products listed above, you'll be able to keep your skin happy and healthy all season long. Your plump and dewy complexion will be camera-ready too, so you'll always look radiant when you look back on your holiday party photos years from now.