Let's face it – there are hundreds, if not thousands, of different moisturizers out there. As a result, it takes something really special for a moisturizer formula to be able to stand out from the crowd.
At Lavelier, we're well aware of this. This is why we ensure that each of our moisturizers is created in a way that makes them truly unique. Today, we're going to be diving into the Marine Deep Moisturizer. Read on to find out why this formula is such a bestseller, and whether or not it would benefit your skin.
What is the Marine Deep Moisturizer?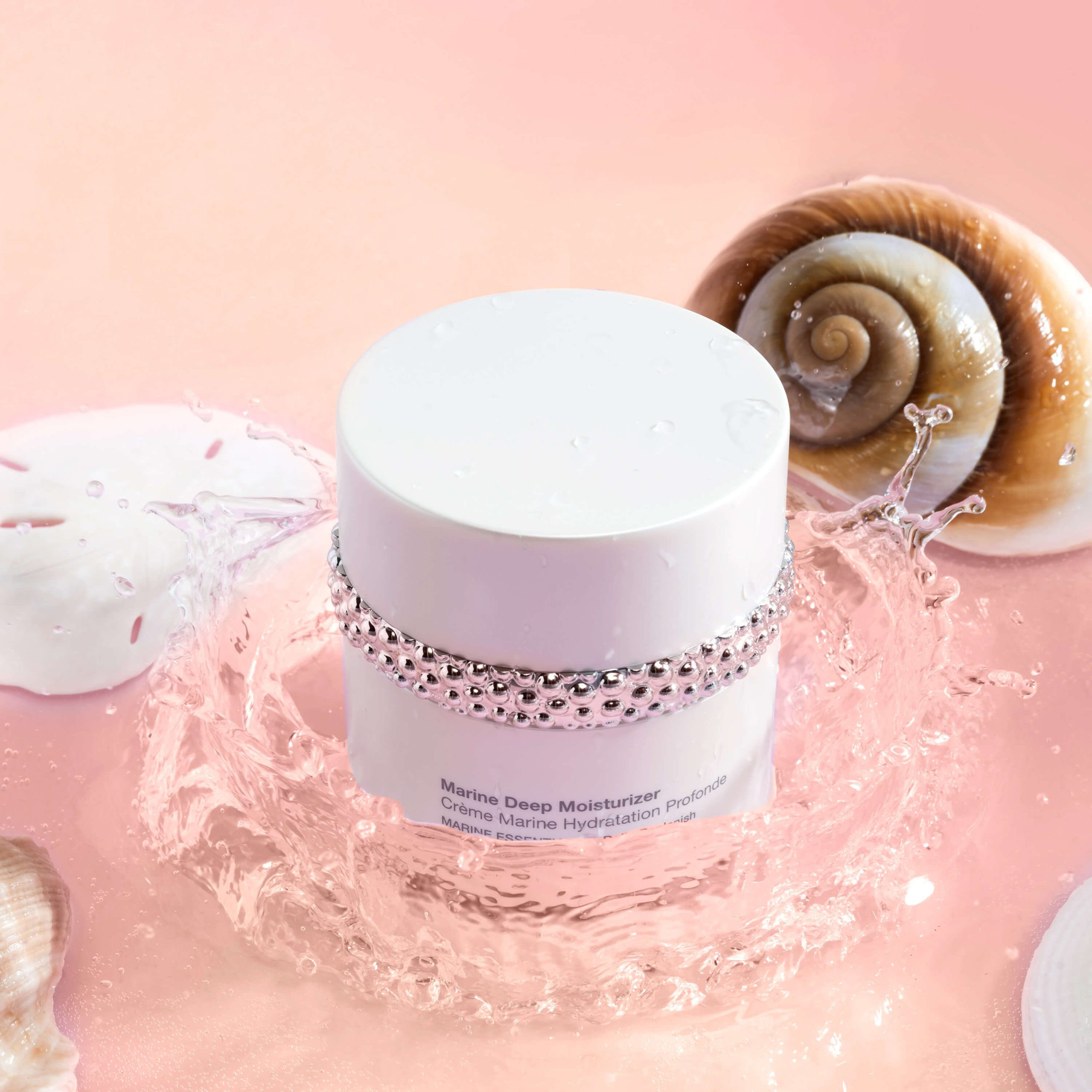 The Marine Deep Moisturizer is a face moisturizer that is formulated to restore the look of luminosity to the skin while minimizing the appearance of fine lines. Unlike many other face creams out there, this one is designed to be suitable for all skin types.
How is this possible?
It all comes down to carefully-curated ingredients. By ensuring that the cream doesn't contain any comedogenic ingredients (meaning ingredients that clog the pores), this formula can be safely used by those with oily skin. We also make use of several lightweight hydrating ingredients. They're capable of delivering moisture deep into dry skin but won't weigh down oily skin. Finally, we've excluded any irritants from this product, meaning that even those with sensitive skin can enjoy it. It's a win-win for all!
What's in the Marine Deep Moisturizer?
Several key ingredients in the Marine Deep Moisturizer contribute to how incredibly effective it is. Let's take a closer look at a few of them:
Coral Seaweed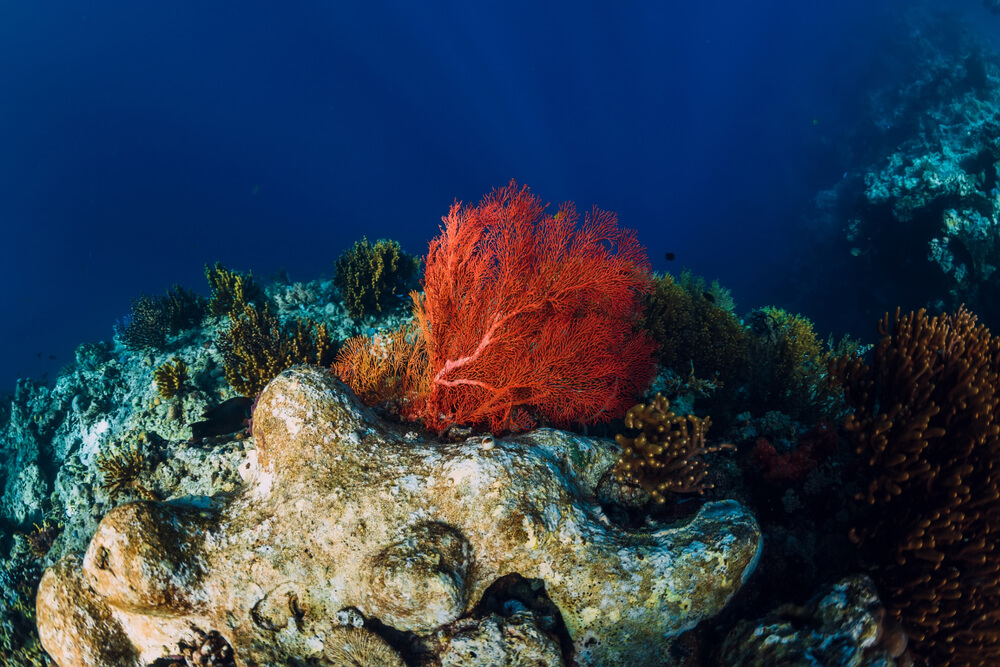 Let's start with Lavelier's signature ingredient – coral seaweed. You'll find this extract in every Lavelier product – this is an ingredient that we firmly stand behind.
Why?
Well, many don't realize just how special seaweed is as a plant. It can chemically protect itself from environmental damage, whether this may be UV rays, pollution, or anything else. This is why seaweed is such an abundant, and therefore easily sustainable, plant.
When applied to the skin, it offers similar qualities.
Seaweed is wonderfully hydrating and is packed with amino acids that improve the look of skin plumpness and elasticity, reducing the appearance of fine lines and wrinkles at the same time. What more could you ask for?
Retinyl Palmitate
Vitamin A is an industry favorite. It does so much for the skin, from fading the appearance of blemishes and dark spots to reducing the visibility of wrinkles.
This is an ingredient that everybody should be using, and you would struggle to find a dermatologist that would disagree with this.
However, what makes things a little tricky is that vitamin A is available in several different forms. Some can only be obtained via a prescription – these are most commonly used as an acne treatment. As we said, vitamin A is surprisingly versatile!
When it comes to over-the-counter forms of vitamin A, the two most popular options are retinol and retinyl palmitate. Retinol is stronger and faster-acting, but it's also infamous for the side effects it produces. Expect dryness, redness, sensitivities, and breakouts while your skin adjusts to the ingredient. For some, these side effects don't dissipate.
This is why we at Lavelier decided to go with retinyl palmitate. It may not produce instant results (we have other ingredients for that!), but, when used consistently over time, it's just as effective as retinol. Even better, side effects with retinyl palmitate are rare. Again, our preference for gentle ingredients helps to ensure that the Marine Deep Moisturizer is suitable for all skin types.
Green Tea Leaf Extract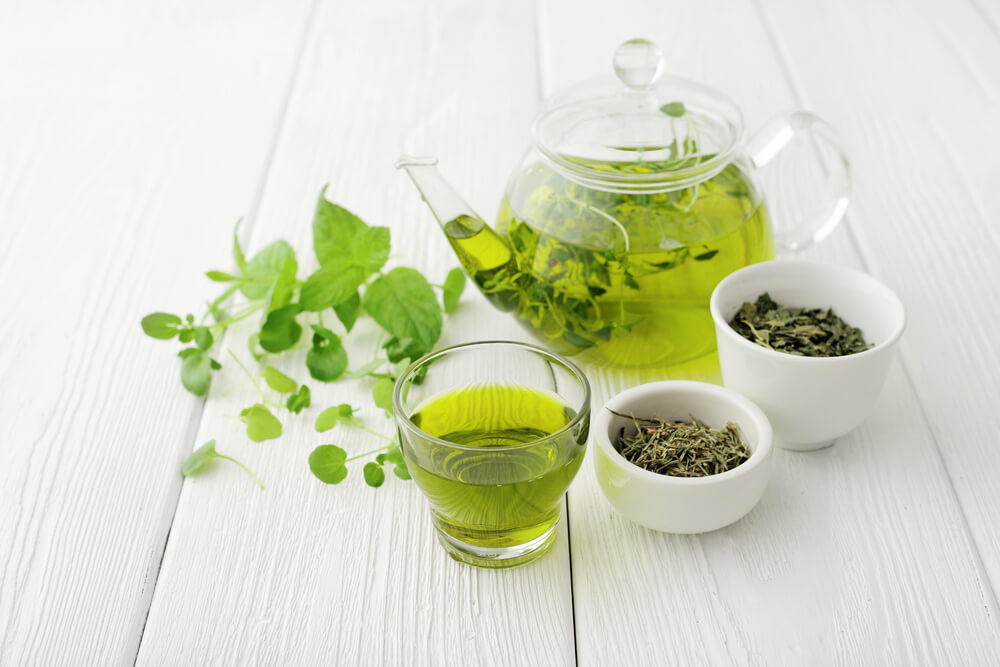 The Marine Deep Moisturizer contains a few different botanical ingredients, but green tea leaf extract is one of our favorites.
Why?
Because numerous studies are confirming the benefits that this ingredient can have. Not only does it improve the look of skin elasticity, but it also helps to reverse the appearance of sun damage. 
We recommend adding green tea extract to as many parts of your skincare routine as possible. This is why, in addition to the Marine Deep Moisturizer, you'll also find the ingredient in our Moisture Allure Cream and our Nano Gold Serum.
Cetearyl Olivate
Now onto an ingredient that you may not have heard of before – Cetearyl olivate. Don't worry, it's not anything frightening! Instead, this ingredient consists of a blend of fatty acids that have been derived from olive oil, along with Cetearyl alcohol, which is one of the "good" alcohols in skincare.
What does it do for your skin?
It's incredibly conditioning. It'll leave your skin feeling ultra-soft and silky. Even better, it encourages faster absorption of skincare products, which helps to make our Marine Deep Moisturizer even more effective. After all, the faster a formula sinks into your skin, the less of it will evaporate into the air.
Aloe Vera Leaf Extract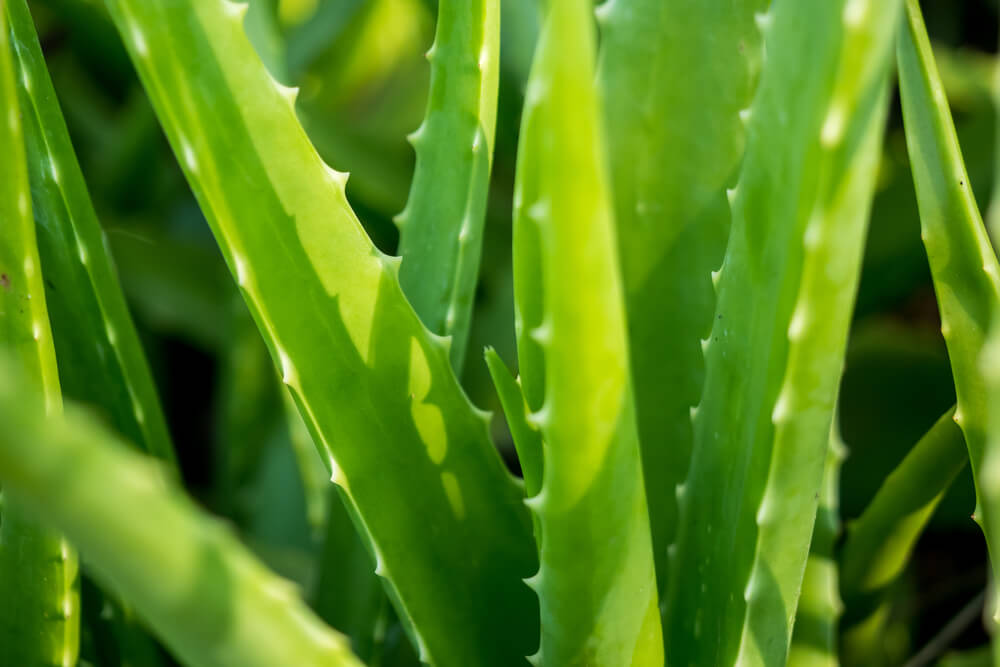 Referred to by the ancients as the "plant of immortality", aloe vera is another skincare multi-tasker. It replenishes moisture, soothes the look of inflammation (which is why it's such a popular sunburn ingredient), and delivers a hefty dose of nutrients to the skin.
It's a great ingredient for all skin types, which is why we had to include it in our Marine Deep Moisturizer. You'll also find it in the Lavelier Divine Day Defense SPF 30, the Lavelier Nano Gold Serum, and the Lavelier Hand Sanitizer.
Betaine
Time for another mystery ingredient – betaine. You'll notice that this ingredient features near the top of the Marine Deep Moisturizer's ingredient list, meaning that it's quite a prominent part of the cream.
But what exactly is it?
Betaine is a modified amino acid. It does everything from moisturizing to reducing the feel of inflammation.
It also fills in the appearance of any creases and dips in the skin – this gives the skin a smoother and wrinkle-free appearance. It also makes the face look much brighter since there are no more creases to cast shadows over the complexion.
Adding the Marine Deep Moisturizer to Your Skincare Routine
Now that we've talked through some of the most noteworthy ingredients in the Marine Deep Moisturizer (and, trust us, there are plenty more!), it's time to discuss the best way to incorporate it into your skincare routine. After all, using a product in the right way can increase its efficacy big time!
So, before applying the Marine Deep Moisturizer, there are a few steps that you should carry out first…
Start By Cleansing Your Face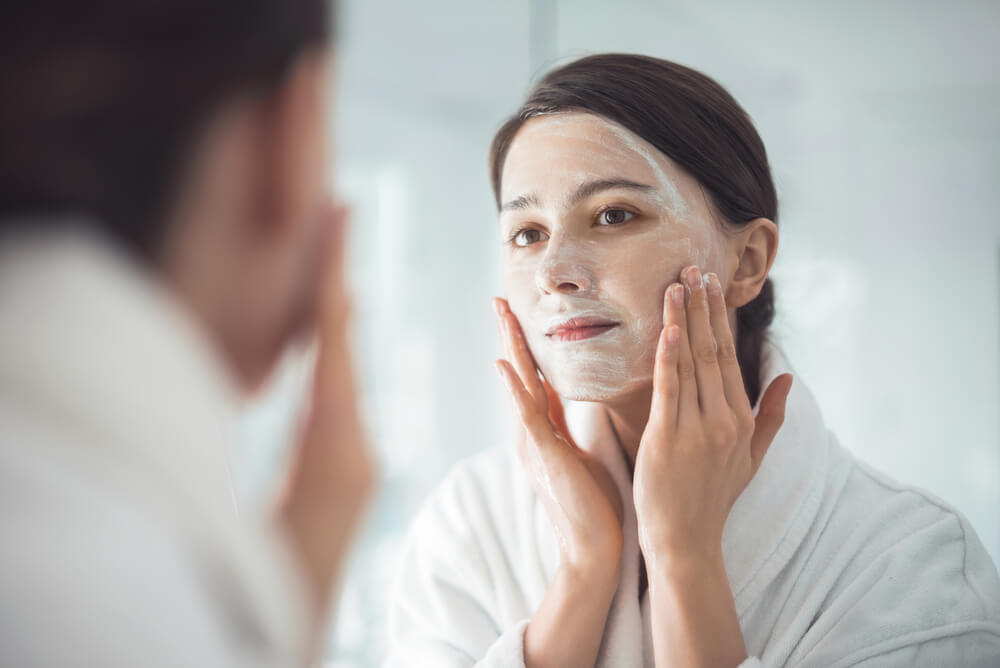 Cleansing should always be the first step of every skincare routine. A good cleanser will clear away the dirt, dead skin cells, and excess sebum that's sitting on the surface of your skin and just within your pores. This then gives your skincare products, including the Marine Deep Moisturizer, a clear path to your skin cells. They won't have to deal with any obstacles, allowing them to penetrate deeper into the skin.
If you don't yet have a go-to cleanser, give the Lavelier Biology Mousse Cleanser a try. Follow up with the Marine Facial Toner for even better results!
Apply a Serum
Now, this step isn't essential. However, a serum is extremely beneficial. Yes, the Marine Deep Moisturizer works wonders, but serums are designed to be lighter in consistency. While moisturizers target the surface of the skin, serums delve deeper, delivering a potent dose of concentrated ingredients.
Even better, you can mix and match different serums, including up to three in your skincare routine. Try not to use more than this. After this point, the ingredients end up a bit too diluted to make a difference.
We have several serums to choose from here at Lavelier. However, if hydration and the appearance of wrinkles are your two main concerns, we would recommend trying the Halophil Encapsulated Serum, the Collagen Firming Complex Serum, and the Nourishing Vitamin C Serum. All three will work in harmony with the Marine Deep Moisturizer, even enhancing the effects of some of the ingredients in the cream.
Slather on the Marine Deep Moisturizer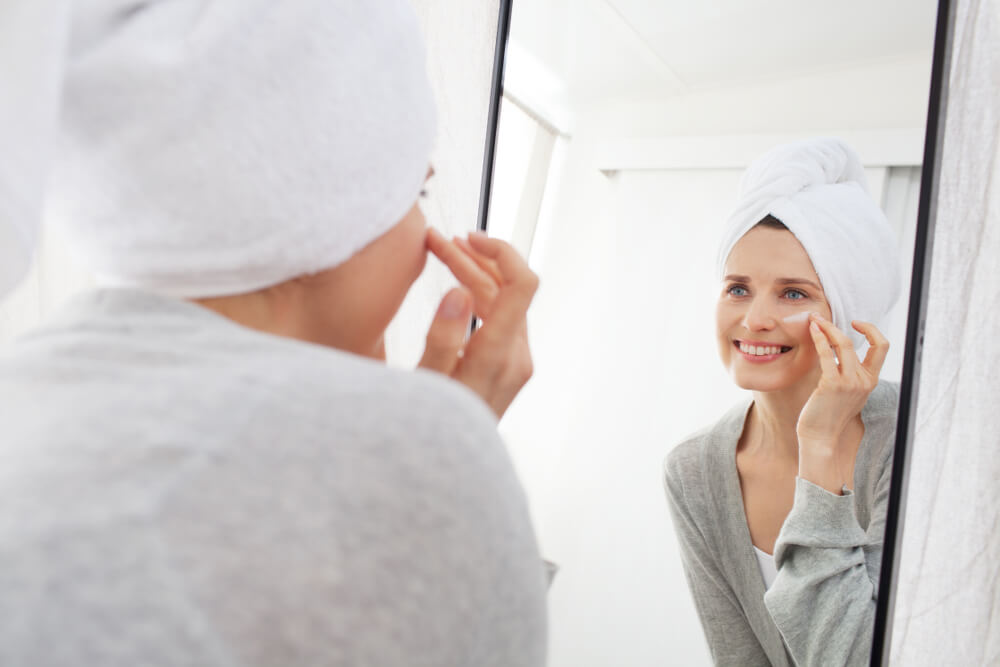 Now for the part that you've been waiting for – applying the Marine Deep Moisturizer. We recommend saving this face cream for the final stage of your skincare routine. It's great for sealing in moisture, meaning that any products that you apply over the top will end up sitting on your skin's surface, rather than absorbing into your skin.
Of course, if you're using this cream during the day, then go ahead and apply sunscreen over the top – this is the one product that functions best when it's allowed to sit on the surface of the skin.
Speaking of, you're probably wondering whether you should be using the Marine Deep Moisturizer during the day or at night.
This is completely up to you. This is a product that is suitable for both day and night use.
The Marine Deep Moisturizer: Ethics and Sustainability
Trying to avoid using skincare products that have been tested on animals? Here at Lavelier, we don't blame you! After all, in this day and age, there are so many other ways in which products can be tested.
So, you can rest assured that our Marine Deep Moisturizer, along with all other Lavelier products, has never been tested on animals.
We also try to keep sustainability at the forefront of our products. Our botanicals are sustainably harvested, and our packaging is recyclable. It's important for consumers today to understand the environmental impact that their purchasing decisions have, which is why we try to keep our products as eco-friendly as possible.
Where Can You Get the Marine Deep Moisturizer From?
Ready to order yourself a jar of our Marine Deep Moisturizer? You can grab yours right here. Alternatively, if there are any Lavelier stores or retailers in a city near you, you should be able to find the cream there, although we can't guarantee availability at the time.
Managed to find the cream cheaper on a third-party website? Be careful – there are a lot of fakes out there. To ensure that you're purchasing a regular product, stick to the Lavelier online shop, or an official retail outlet.
The Marine Deep Moisturizer is a one-of-a-kind product. Trust us and give it a try – it won't be long before you're hooked!