If you've been browsing our online store in search of a new product, it only makes sense to read through the Lavelier reviews about said product. After all, reviews tell you so much about how a skincare formula works in real-life situations.
So, today, Lavelier is going to be sharing some Lavelier reviews of the Nano Gold Serum. Read on to find out what this serum is, how it works, and, most importantly, what people think of it.
What is the Nano Gold Serum?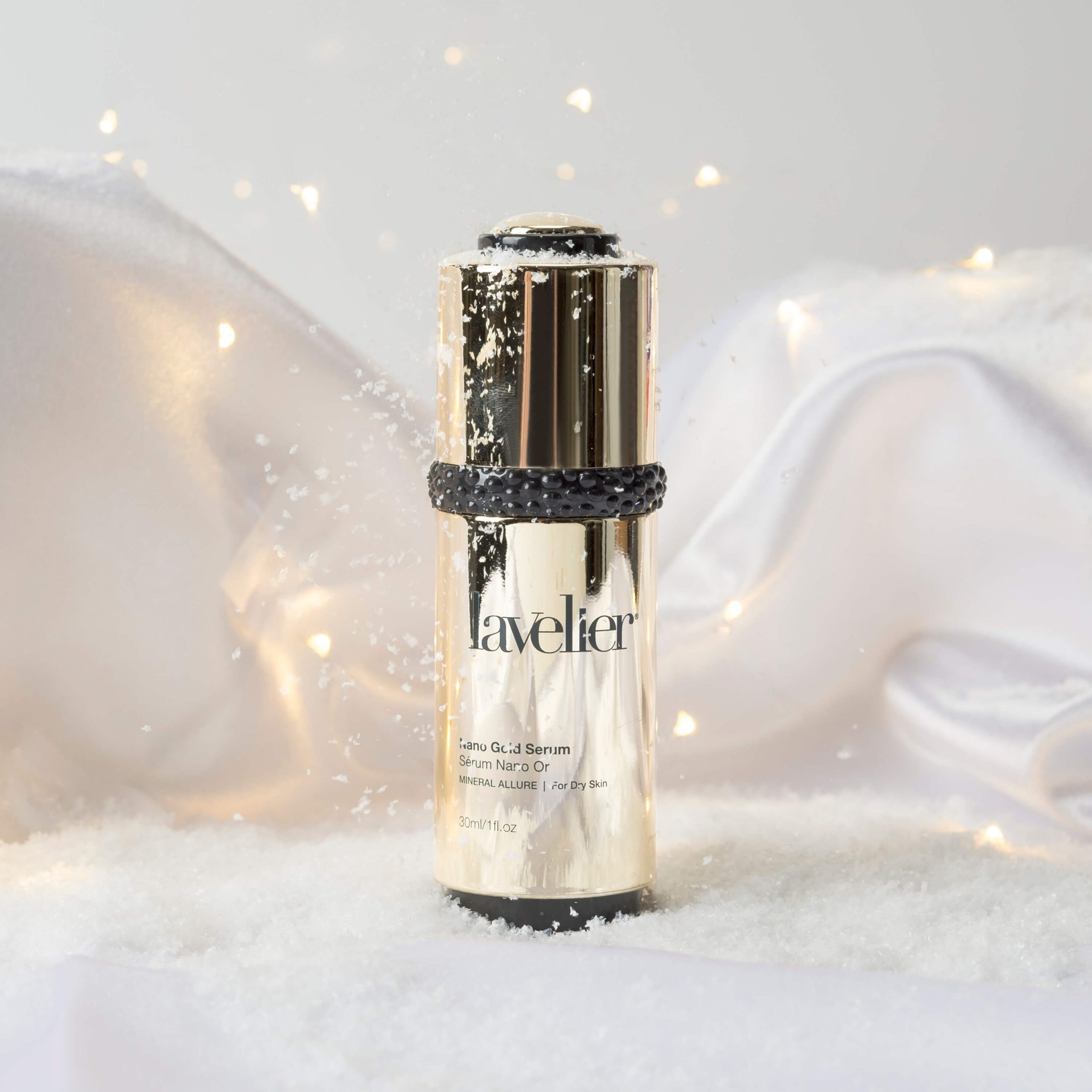 The Nano Gold Serum from Lavelier is a premium skincare formula designed to reduce the look of aging on the skin.
It's a lightweight, silky formula that smoothly glides onto the skin. Once there, it imparts a host of powerhouse ingredients that tackle the visibility of fine Iines and wrinkles, giving your complexion a smoother and firmer finish.
How does it work?
That all comes down to the very special ingredients that we've included in this formula – something that, as you'll soon find out, Lavelier reviews rave about!
Gold
Let's start with the most obvious ingredient, going by the name of the serum; gold. Gold has been used for beautification purposes for centuries, so this ingredient isn't just a trend.
Instead, gold offers up a number of skin-loving properties. For starters, it's a great ingredient for diminishing the appearance of aging. It gives the skin a firmer and more elastic feel, which leaves it looking younger.
Gold is also a superstar at soothing the feeling of inflammation. If your face has been looking a little red or blotchy, then gold will help to even out your complexion. It'll give your face a radiant glow.
In this serum, we've used nano gold. This basically means that the gold particles in the formula are extremely small. This allows them to work their way deeper into the skin.
Coral Seaweed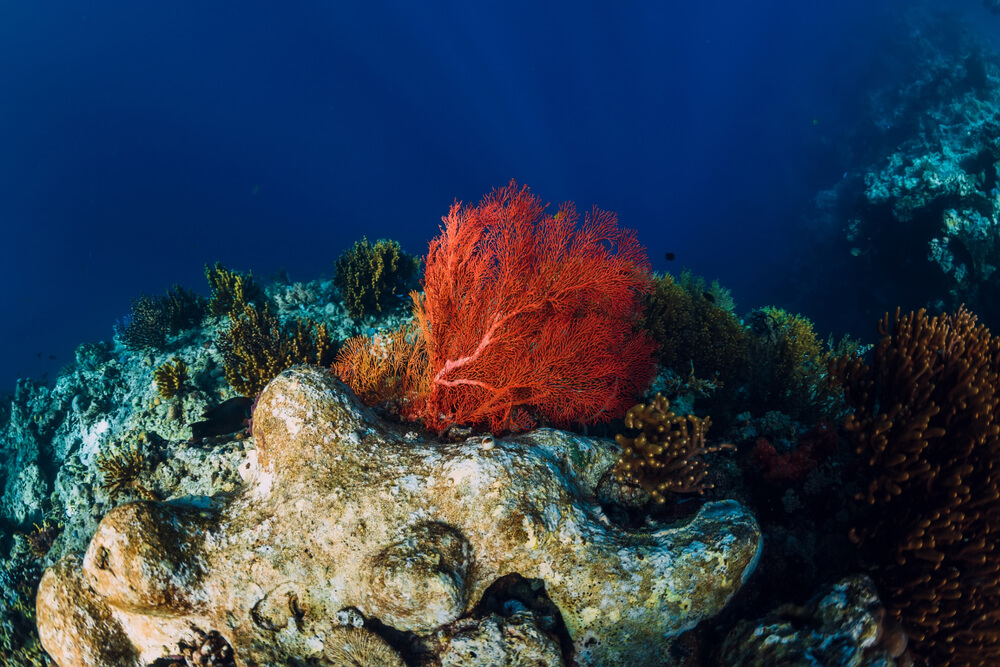 Here at Lavelier, coral seaweed is our signature ingredient. It can be found in each and every one of our products, including our exquisite Nano Gold Serum.
Why did we choose coral seaweed extract to be the star of the show?
Because it's such a fantastic all-rounder. It's extremely effective at rejuvenating the appearance while conditioning the look of the skin. It provides support when it comes to reducing the appearance of fine lines, wrinkles, and age spots, and it also helps to keep the skin feeling hydrated and soothed.
Green Tea Extract
Chances are that you're already familiar with the benefits of green tea extract. This botanical is found in so many different skincare formulas, and for good reason.
Green tea extract is loaded with potent polyphenols, including ECGC. These have been proven to reduce the look of skin damage, whether this has been caused by UV exposure, environmental pollutants, or anything else.
Most of the visible signs of skin aging are due to damage that the skin has undergone. As a result, using green tea extract is a surefire way of establishing younger-looking skin once again.
Aloe Leaf Extract
Aloe vera is an ingredient that we all know and love. It's a go-to for reducing the look of redness associated with a sunburn, and it's also loved for the cooling and soothing sensation it gives to the skin.
Let's not forget that aloe is fantastic for hydrating the skin too. Use it regularly and your complexion will take on a plumper and softer finish.
Chamomile & Calendula Extracts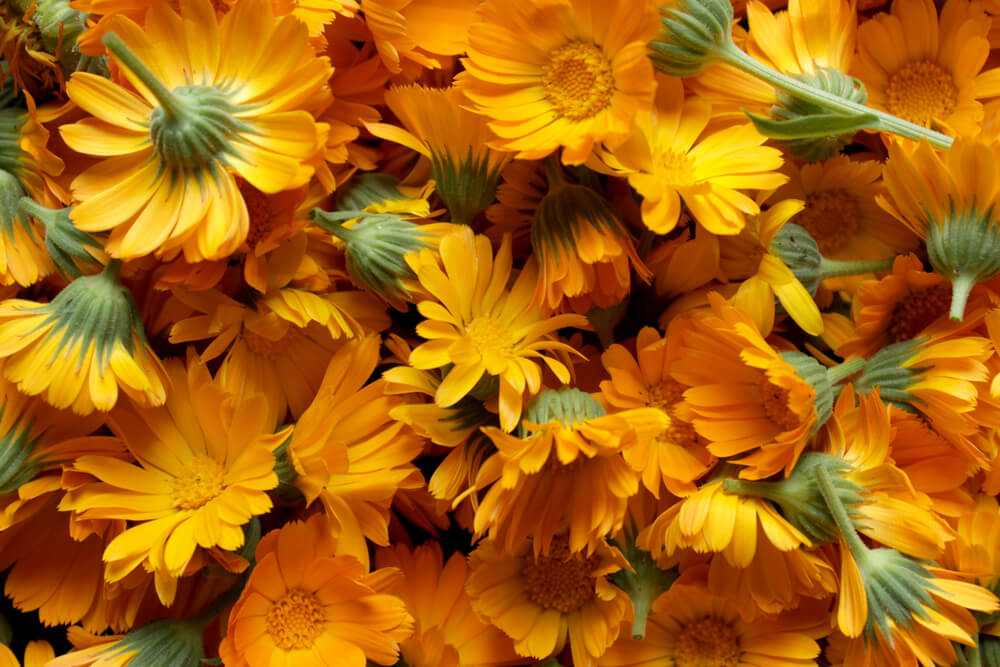 Although chamomile and calendula are two very different botanicals, they have similar effects when it comes to soothing the feel of the skin.
Both of these extracts impart an extremely calming sensation. Skin that has been irritated, red, or damaged in any way will look and feel so much healthier and happier once it has been treated to the properties of chamomile and calendula.
Acetyl Hexapeptide-8
While most peptides are revered for moisturizing the skin, acetyl hexapeptide-8 is a little different. Sure, it still helps the skin to feel moisturized and deeply hydrated, but here at Lavelier, we love it for how it reduces the look of wrinkles.
Even better, this is an ingredient that gets to work pretty quickly after it has been applied. Each time you use it, you should notice an immediate reduction in the visibility of your wrinkles. These effects are temporary at first, but after using the ingredient regularly, you'll notice that your face looks smoother and crease-free in the long run too.
Beech Bud Extract
Here's an ingredient that you don't often see in skincare products; beech bud extract. Obtained from the buds of the beech tree, this extract is great for firming and toning the complexion. It reduces the visibility of wrinkle depth, giving the skin a smoother finish.
In addition to helping to counter the look of skin aging, beech bud extract offers up moisturizing properties too. It's also loaded with antioxidants and vitamins, which minimize the appearance of skin damage.
Glycerin
Last but definitely not least, we have glycerin. This ingredient is classed as a humectant, meaning that it has moisture-binding properties that leave the skin looking full and plump.
Whenever humectants are mentioned in skincare, people seem to flock to hyaluronic acid. However, don't be fooled by all of the hype. Sure, hyaluronic acid is an incredible ingredient (you'll find it in our Fine Line Eye Serum), but glycerin is actually so much more effective at hydrating the skin.
Since glycerin is a lightweight humectant, it's beneficial for all skin types. It will give your skin cells the hydration that they need to look and feel their very best.
What Do Lavelier Reviews Say About the Nano Gold Serum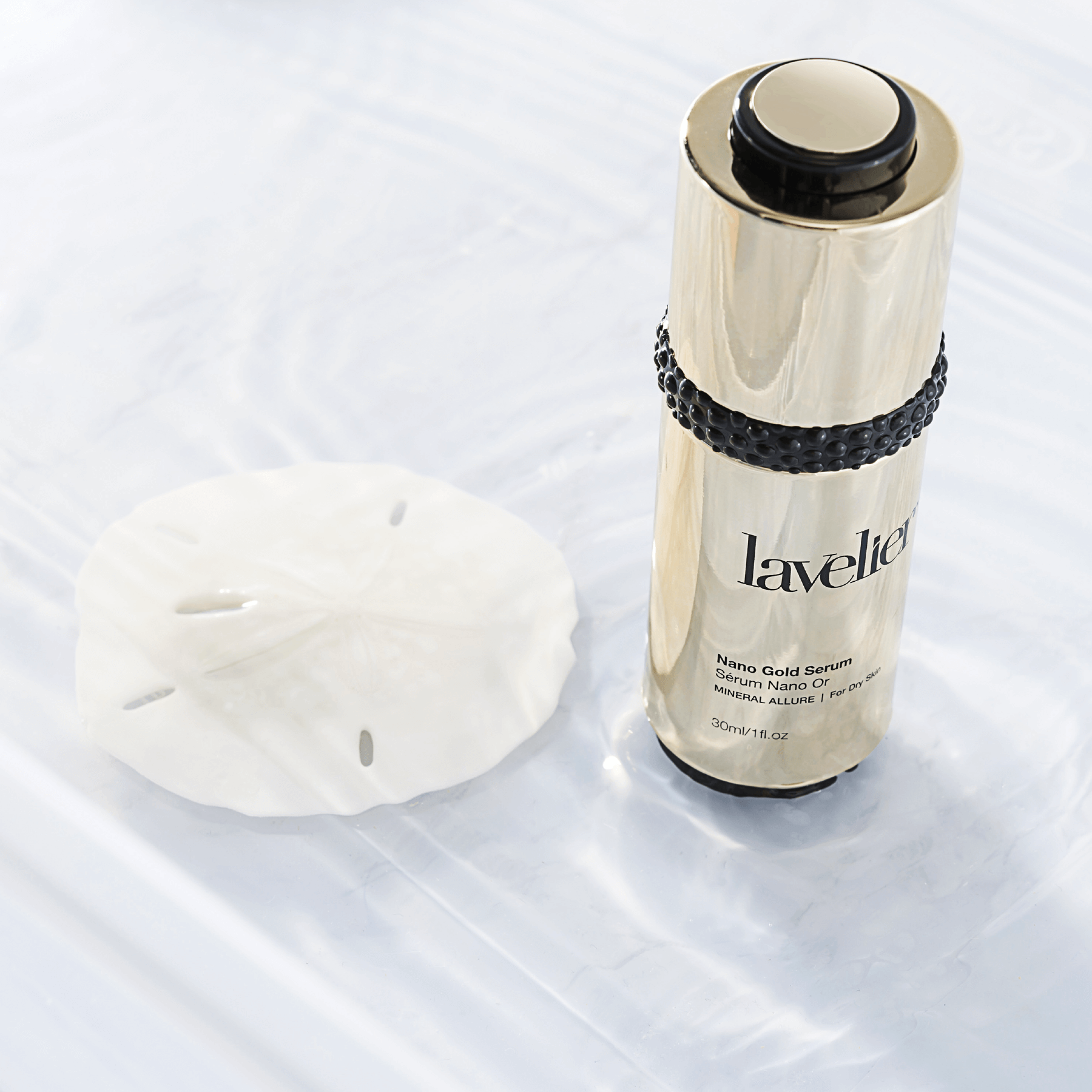 Now that you know exactly what is in the Nano Gold Serum, let's take a look at what Lavelier reviews say about the product.
You'll be happy to hear that all of the Lavelier reviews surrounding this product are overwhelmingly positive. Customers love the ingredients that we have chosen to include in this product, particularly the antioxidant-rich botanicals. One review mentions how these natural ingredients not only helped to diminish the look of wrinkles on their skin, but also reduced the appearance of acne and blemished skin.
Other Lavelier reviews note how beneficial this serum can be when used on the skin around the eyes. Although not a specialized eye serum, this formula feels gentle and soothing when used in this delicate area. After a few uses, Lavelier reviews state that the skin around the eyes looks so much more radiant, while dark circles and puffiness become less noticeable.
There are also several Lavelier reviews that state how soft and supple the skin feels after using this serum. Customers find that it's ideal for mature skin as it replenishes their complexion with moisture and hydration.
All in all, just about all of the Lavelier reviews out there confirm that this serum is a fantastic addition to any skincare routine.
Adding the Nano Gold Serum to Your Skincare Routine
So, how would you go about adding the Nano Gold Serum to your skincare routine? Fortunately, as you'll find out when scrolling through Lavelier reviews, this couldn't be easier. It's a product that plays well with other formulas, making it easy to merge it into your beauty regimen.
Here's the routine that Lavelier recommends if you want to ensure that you're getting the most out of the serum:
Cleanse Your Skin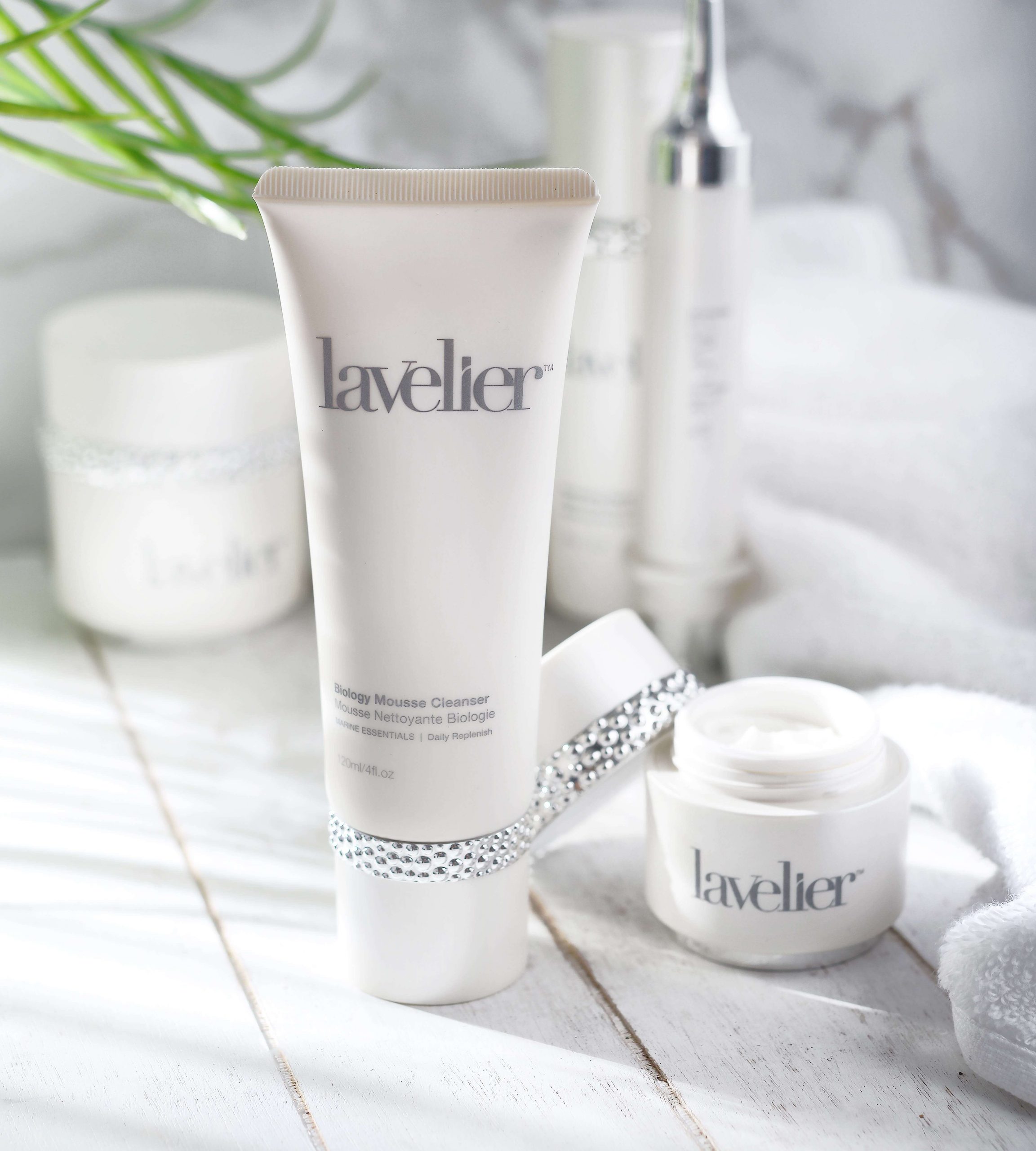 Before applying the Nano Gold Serum, it's important that you first cleanse your skin. This will rid it of all of the dirt, makeup, and other impurities that are currently covering the surface of your skin. Once cleansed, your skin will be able to properly absorb any other products that you apply. This then means that the serum will work to its full potential.
When it comes to cleansers, Lavelier reviews all rave about the Biology Mousse Cleanser. It's super gentle yet extremely effective. It'll lather up beautifully to cleanse your skin but won't leave it feeling stripped or overly tight.
This is due to the fact that it uses coconut-derived cleansing agents, rather than harsh, chemical-ridden surfactants. Add to this a plethora of ingredients that hydrate and soothe the feel of the skin, from aloe extract and argan oil to glycerin, calendula, and coral seaweed, and you have yourself a high-quality cleansing formula that will soon be your daily go-to.
For best results, follow your cleanser up with the Marine Facial Toner. It's packed full of hydrating compounds to balance and relax the complexion, giving you the perfect base to then carry out the rest of your skincare routine. Simply dab some onto a cotton pad and then swipe this over your face and neck.
Apply the Nano Gold Serum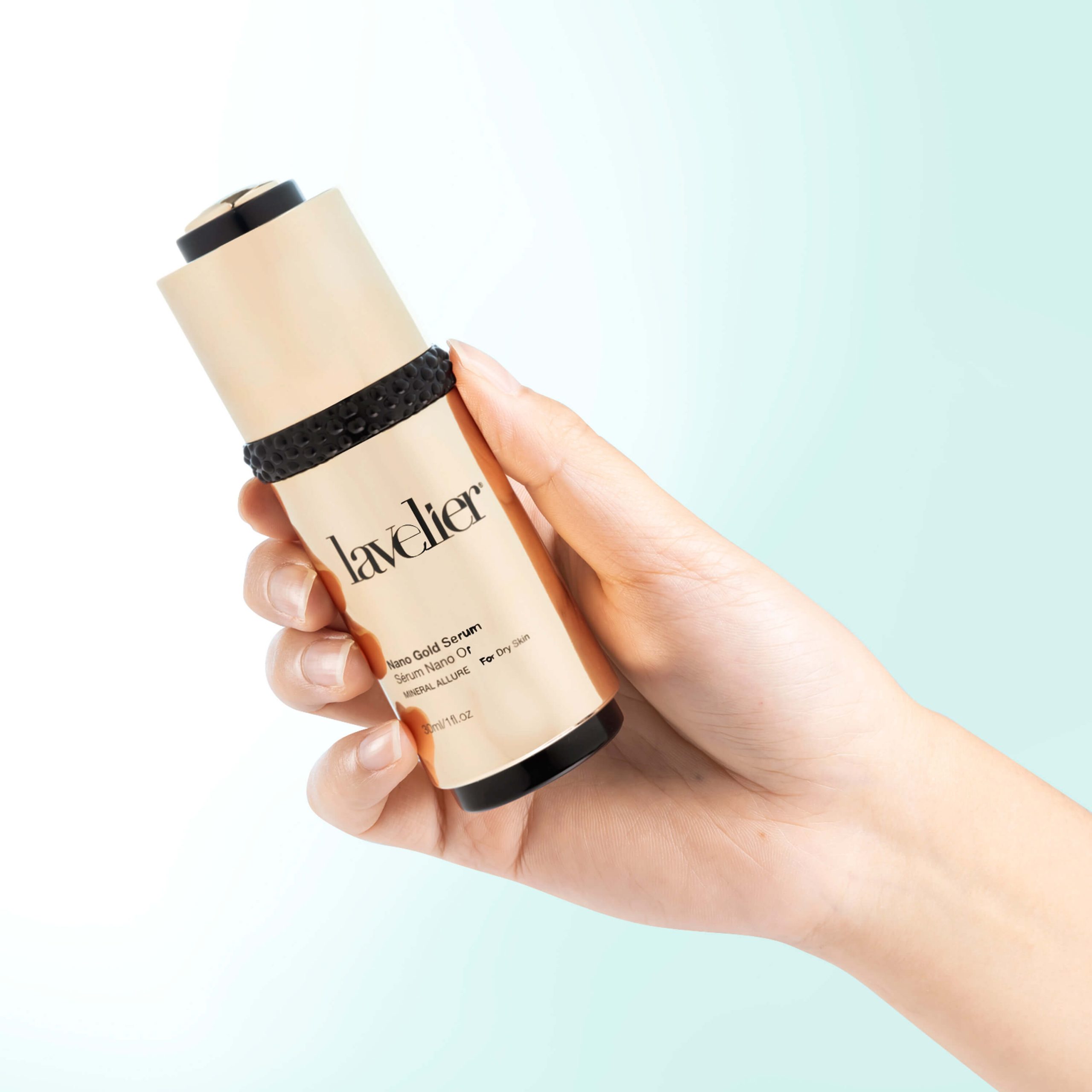 Now that your face has been freshly cleansed and toned, it's time to apply your serum. Pump out several drops of the serum onto your fingertips, and then spread this evenly over your face and neck. That's right, the delicate skin on your neck is highly prone to the visible signs of aging too, so make sure that it gets plenty of love!
Use this serum daily for the best results.
Slather on a Moisturizer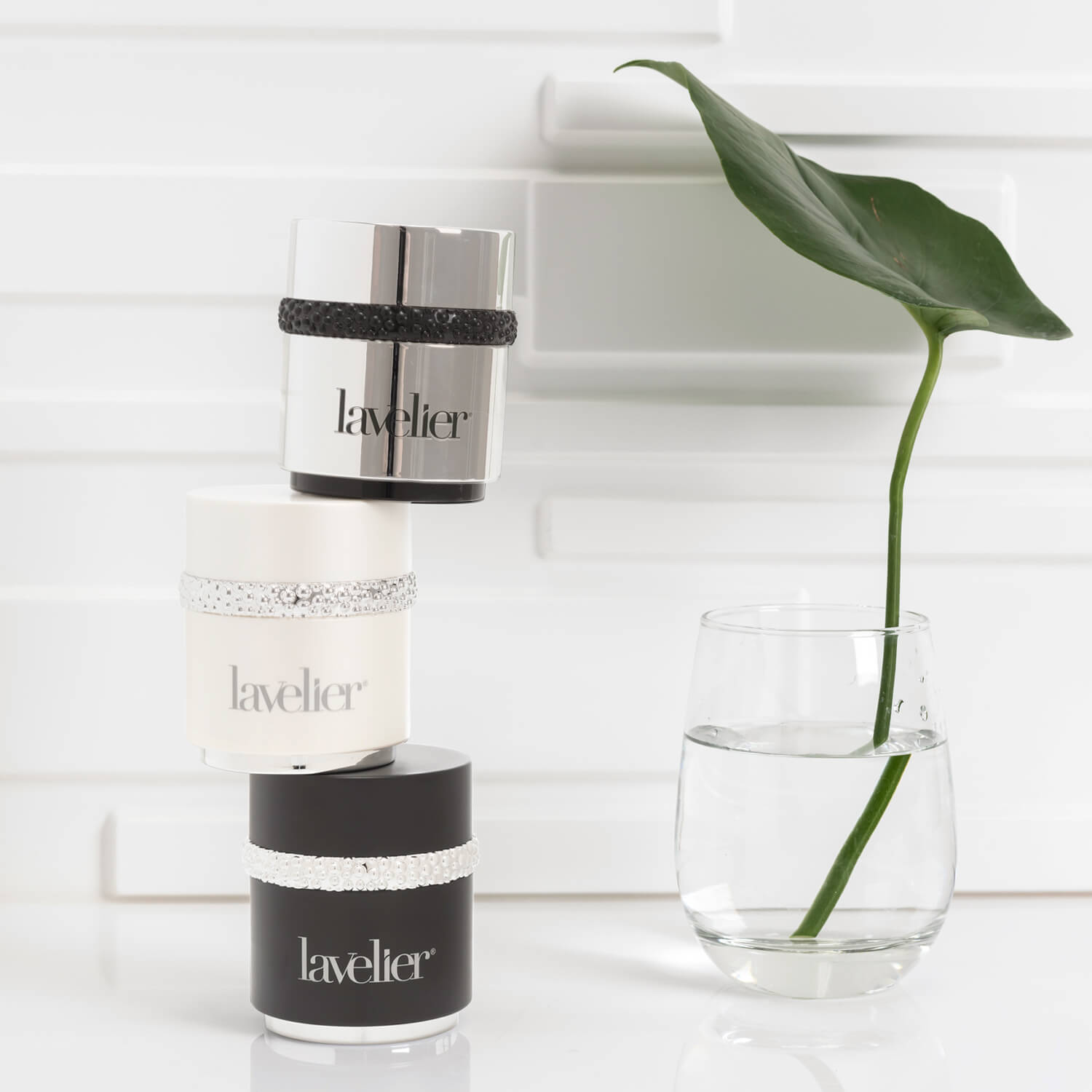 Applying a moisturizer over the top of your serum will form a seal on your skin that locks the serum in. It'll prevent your serum from evaporating into the air. This is exactly what you want if you're hoping to see a smoother and brighter complexion as soon as possible.
Which moisturizer should you use?
That all depends on your skin type, as well as the visible skin concerns you're hoping to target.
One of the most popular face creams here at Lavelier is the Marine Deep Moisturizer. It's a lush cream that contains a number of moisturizing ingredients that renew the look of the skin. From green tea extract to oat protein to vitamin A, this moisturizer is ideal if your skin has been feeling parched.
Our Marine Deep Moisturizer can be used on both the face and neck, but we'd recommend treating your neck skin to a dedicated neck cream. This is especially important if your neck has been looking particularly wrinkled or crepey lately.
For this, turn to the Coralline Collagen Firming Neck Cream. It contains a multi-vitamin blend plus several botanicals that reduce the appearance of neck lines while strengthening the feel of the skin. Simply apply your face moisturizer and then apply your neck cream afterward.
Summary
As you can see, when it comes to the Lavelier Nano Gold Serum, Lavelier reviews all recommend giving this product a try. Its multi-functional nature makes it such a useful formula to have in your skincare routine, especially if you've been trying to achieve a younger-looking complexion.
Searching for more products that reduce the appearance of skin aging? Check out Lavelier's bestsellers here!