A topical skincare product that can immediately smooth away the visibility of fine lines and deeper wrinkles? We know, we know, it sounds too good to be true. But here at Lavelier, we love to push the boundaries when it comes to skincare, so we've created a product that does exactly that.
Today, we're going to be getting up-close and personal with the Lavelier Wrinkle Corrector. What exactly does it do, how does this miraculous-sounding formula work, and what's the best way to use it to enjoy maximum benefits? Read on – we have all of the answers plus so much more!
What is the Lavelier Wrinkle Corrector?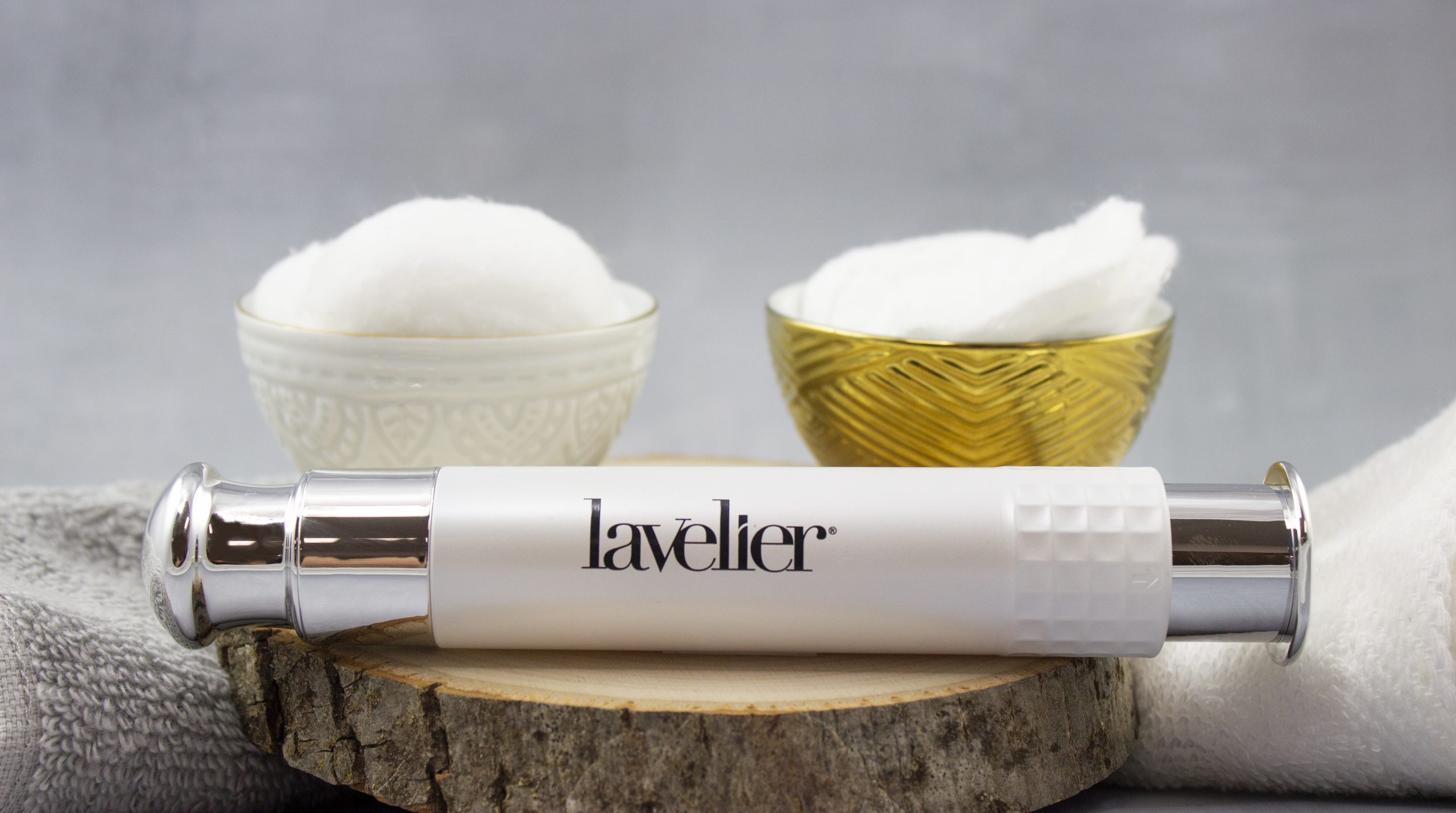 Officially known as the Lavelier Marine Instant Wrinkle Corrector, this product has been crafted to fade the appearance of fine lines and wrinkles just seconds after it has been applied.
Designed to be used anywhere on the face, we love how this innovative formula is able to instantly give the skin a smoother, tighter, and younger-looking finish.
How Does the Lavelier Wrinkle Corrector Work?
As we said, it's easy to see why some may think that this product sounds too good to be true. However, take a look at the main ingredients within this formula and you'll start to understand how the Lavelier Wrinkle Corrector is able to work so efficiently.
Acetyl Hexapeptide-8
While most peptides help to moisturize the skin and take a while to work, acetyl hexapeptide-8 is a little different. This fast-acting peptide is a superstar at immediately diminishing the appearance of lines and wrinkles to make the skin look smoother and bouncier.
Here at Lavelier, we love this ingredient's potent effects so much that we've also included it in our Seagrass Cymosilk Masque and our Nano Gold Serum. If you've been trying to achieve a younger-looking appearance, then using those two products along with the Lavelier Wrinkle Corrector will have you onto a winner!
Hydrolyzed Coral Seaweed Extract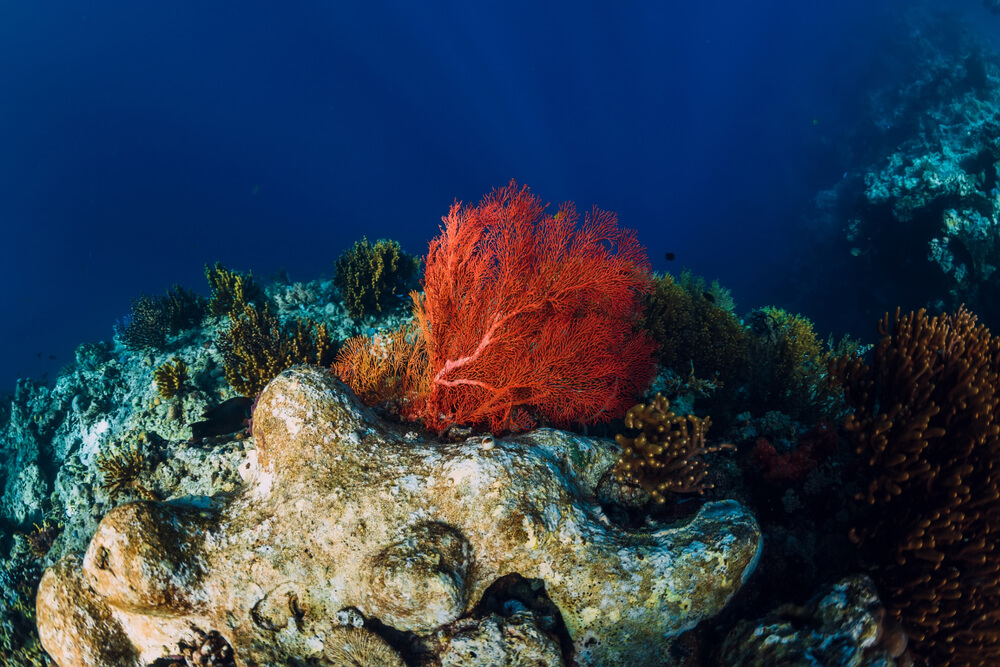 Red coral seaweed is the star of the show here at Lavelier. It's our signature ingredient for a reason; not only does it deeply moisturize the skin to leave it looking conditioned and soft, but it's also packed with minerals and other natural compounds that reduce the appearance of aging.
You'll find red coral seaweed extract in all of Lavelier's skincare products, making it easy to infuse your entire skincare routine with this marine botanical.
DMAE
Short for dimethylaminoethanol tartrate, DMAE may sound like an intimidating ingredient at first. However, it's one that you definitely want on your side…
DMAE has been proven to improve the look of skin firmness. It does this by toning the feel of your muscles, which, in turn, gives the skin a tighter appearance. Even better, it works quickly, contributing to the fast-acting visible effects of the Lavelier Wrinkle Corrector.
Sodium Hyaluronate
If you've been looking for an ingredient that's capable of immediately plumping up the look of your skin, then sodium hyaluronate is it. The salt form of hyaluronic acid, sodium hyaluronate is a humectant. This means that it has moisture-binding properties, which leave skin cells looking fuller and firmer. It also has smaller molecules than hyaluronic acid. This enables it to dive deeper into the skin, leaving even your deeper skin cells feeling adequately hydrated.
It's a fantastic lightweight ingredient for hydrating the skin, which is something that all skin types need. As a result, in addition to the Lavelier Wrinkle Corrector, you'll find sodium hyaluronate in several other Lavelier products, such as our Fine Line Eye Serum.
Vitamin A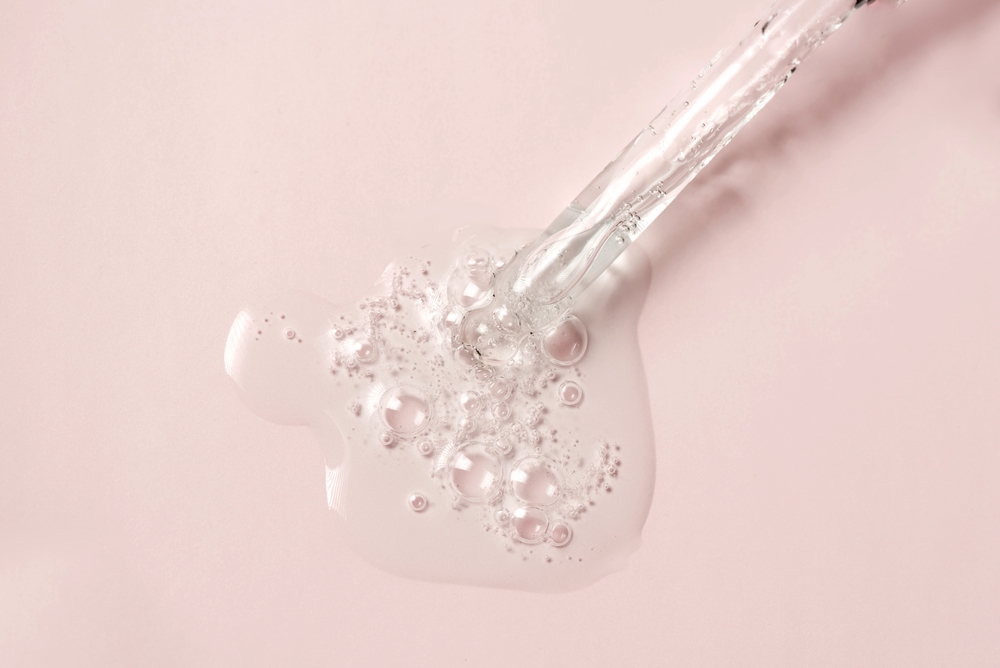 Chances are that you're familiar with vitamin A. This much-revered vitamin is famed for how it reduces the appearance of skin aging while brightening the complexion at the same time.
That said, some forms of vitamin A are known for being particularly potent, which can lead to skin irritation. That's why we've used retinyl palmitate in the Lavelier Wrinkle Corrector. Although a milder form of the vitamin, it provides the same results in the end, yet without the side effects.
Vitamin E
A skin moisturizing wonder, vitamin E is responsible for keeping your complexion smooth, soft, and supple. As an antioxidant, it works in conjunction with vitamin A to reduce the visibility of aging, leaving the skin looking noticeably younger.
Cucumber Fruit Extract
Loved for how it leaves the skin feeling soothed and refreshed, we simply had to include cucumber fruit extract in the Lavelier Wrinkle Corrector. This botanical is great for hydrating the skin – it'll give your face a fuller and plumper appearance.
Cucumber fruit extract is also loaded with a long list of vitamins, antioxidants, and other skin-loving compounds. When used regularly, it's an ingredient that's capable of producing a more rejuvenated complexion.
If you'd like to add more cucumber-infused products to your skincare routine, check out the Lavelier Hydrotherm Completion Creme. In addition to cucumber extract, this daily moisturizer is brimming with several other botanicals too. Chamomile, green tea, sea buckthorn, coral seaweed, coconut…these extracts will all leave your skin feeling so much softer and smoother.
Mica
Mica refers to a group of minerals that are lightweight, soft, and flexible. In the form of a powder, mica particles have light-reflecting properties. Apply this ingredient to your skin and it will make that part of your face look brighter and less shadowed.
Avocado Oil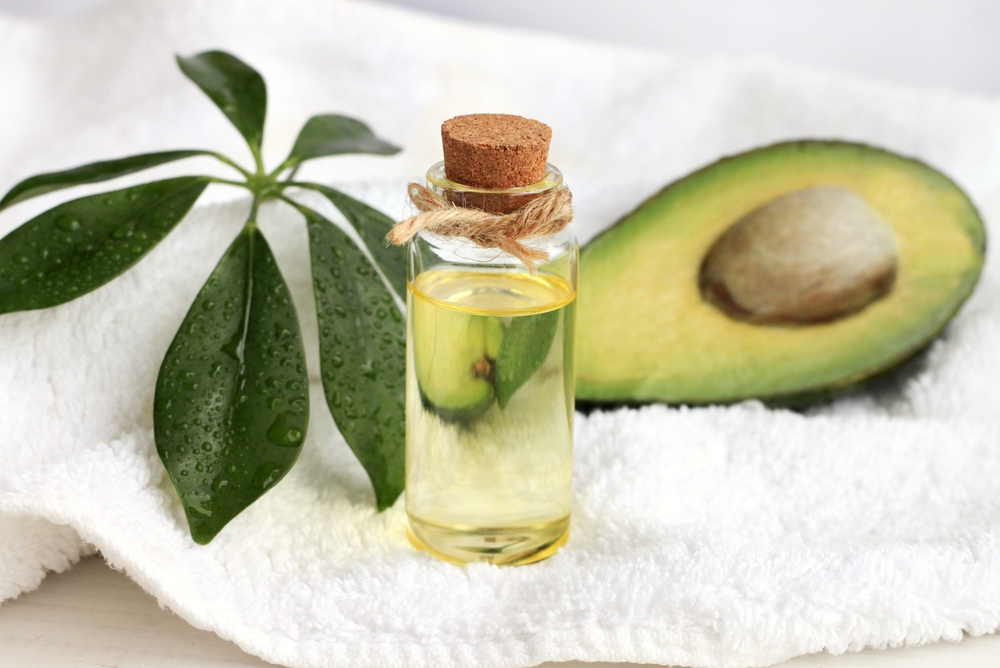 There are several plant oils out there that are fantastic for the skin. So, why did we go with avocado oil for the Lavelier Wrinkle Corrector?
It's simple – not only does avocado oil moisturize the skin to give it a fuller and brighter look, but it's also great for soothing and calming the skin. It'll leave your complexion feeling protected against environmental damage as well, which will prevent the appearance of your wrinkles from worsening.
In fact, we love the complexion-boosting benefits of avocado oil so much that we've added it to a few other Lavelier formulas too. The Purifying Pre-Masque is one example. In addition to avocado oil, it also boasts sweet almond oil, olive oil, and algae extract to leave your face looking plump, dewy, and deeply hydrated.
What Do Reviews Say About the Lavelier Wrinkle Corrector?
Still not convinced that the Lavelier Wrinkle Corrector is the right product for you?
As always, one of the best ways to find out if, and how well, a product works is by taking a look at online reviews.
So, what do people have to say about the Lavelier Marine Instant Wrinkle Corrector?
In short, they love it. Customers cannot believe the results they see after just one use, and love how it makes them look so much younger. While it may seem pricier than some of the other skincare products out there, anyone that has tried this formula agrees that it provides great value for money. After all, you can't put a price on youth!
How to Use the Lavelier Wrinkle Corrector for Best Results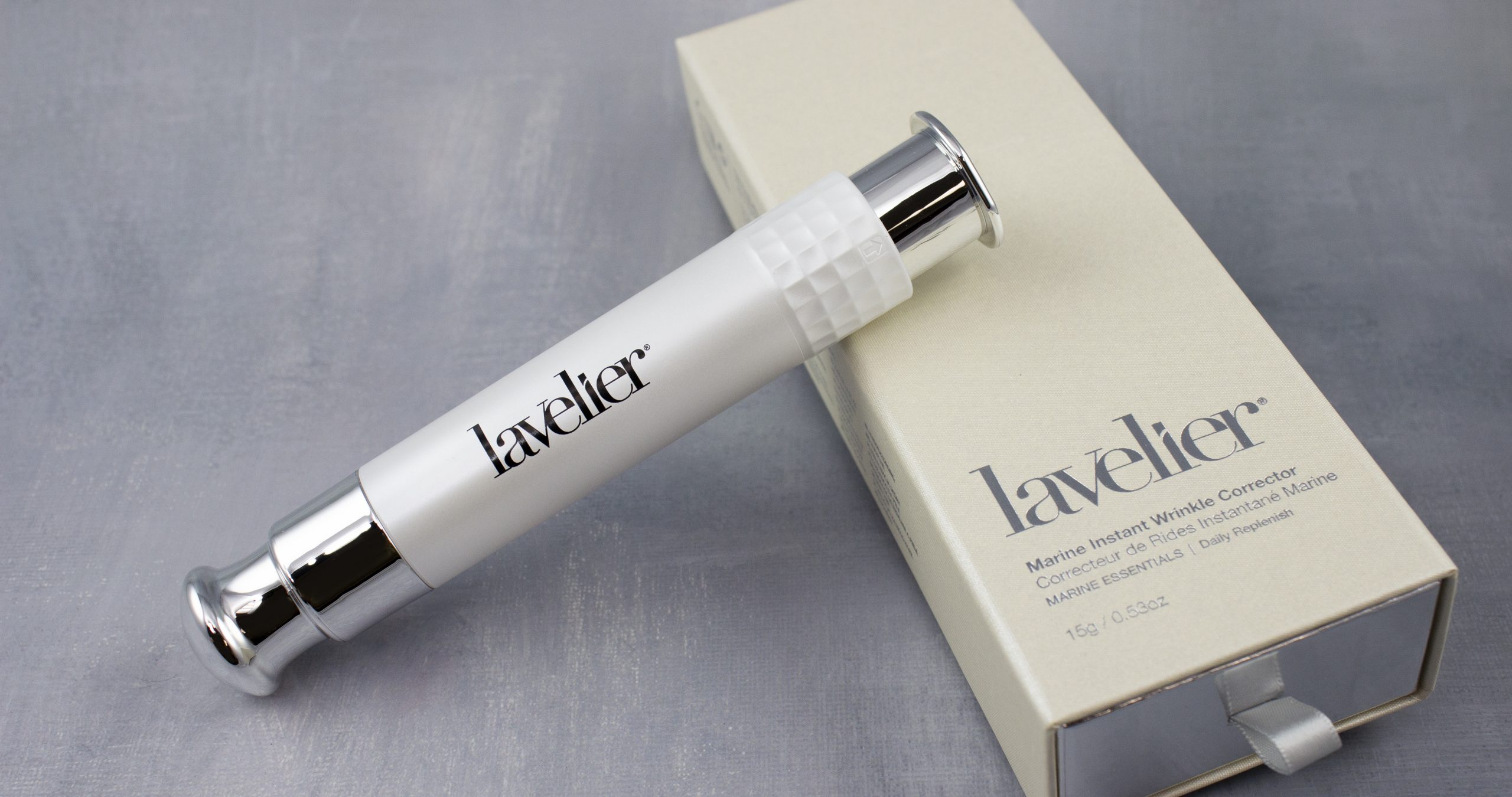 In order for the Lavelier Wrinkle Corrector to work to its full potential, it needs to be used on skin that's clean and dry.
So, we'd recommend beginning with the Biology Mousse Cleanser from Lavelier. It's a lush formula that forms a satisfying lather as you massage it into your skin. However, it contains gentle, plant-derived cleansing agents that won't leave your skin feeling stripped or overly dry. Instead, you'll feel cleansed, rejuvenated, and refreshed.
Follow this up with the Marine Facial Toner. Infused with a variety of hydrating ingredients, this toner will have your skin feeling balanced and energized after application. Even better, your skin will feel better prepared to receive the potent ingredients from the Lavelier Wrinkle Corrector that you're about to apply.
Once your skin has dried, reach for the Marine Instant Wrinkle Corrector. Twist the product to unlock it and then gently press down on the end to release a small amount of the product. Apply the solution directly to any fine lines and wrinkles on your face. Then, keep your face as still and as expressionless as possible for 2 minutes while the product absorbs. This part is important if you want to gain full benefits from how this product works.
Take a look in the mirror once you're done and you should see a smoother and younger-looking appearance staring back at you!
Can You Apply Makeup Over the Top?
If you're using the Lavelier Wrinkle Corrector before a special event, which many people do, then it only makes sense to wonder if you're able to apply makeup over the top of it.
You'll be happy to know that the answer is yes! So long as you give the product a couple of minutes to dry, you can go ahead and apply your regular makeup after this. You may even find that your makeup glides onto your skin in a much smoother way than before. This is because there won't be any visible creases or bumps interfering with your makeup application.
How Often Can You Use the Lavelier Wrinkle Corrector?
It doesn't take long to fall in love with this product. Most people are hooked after their very first use!
That said, while you may want to apply it to your wrinkles daily, we'd recommend opting for weekly use instead. Regular use once a week will not only help to immediately diminish the look of your wrinkles, but it'll aid in the long-term reduction of their appearance too!
Where Can You Get the Lavelier Wrinkle Corrector From?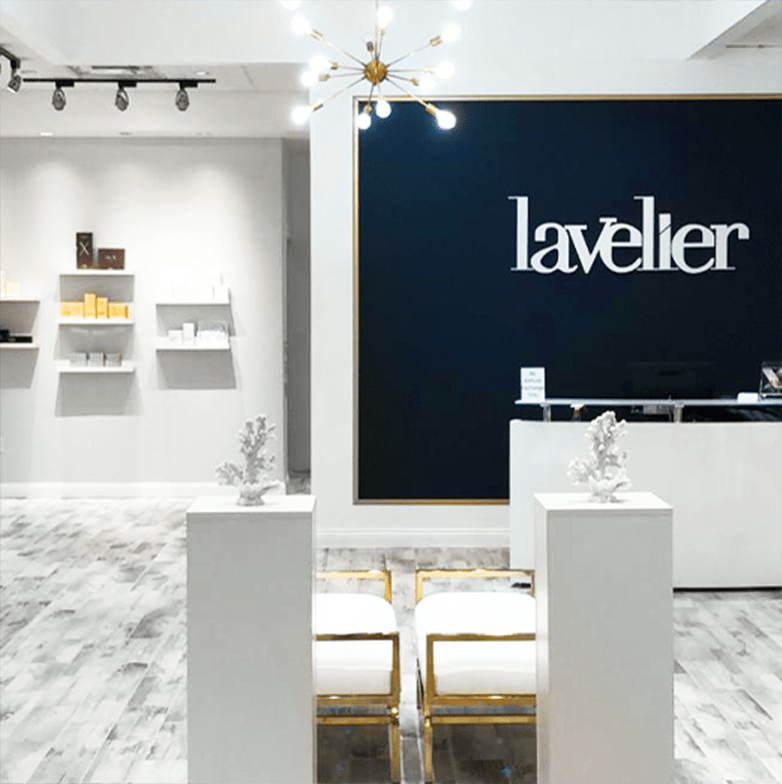 Tempted to see this wrinkle-free appearance for yourself?
As is the case with many popular skincare products, there are plenty of fakes out there. As a result, we would recommend purchasing the Lavelier Wrinkle Corrector either from an authorized Lavelier store or directly from the Lavelier website. This way, you'll be guaranteed to receive a genuine product, so you'll know that you're only applying the very best of the best to your precious skin.
A Wrinkle-Free Appearance Could Soon be Yours!
As you can see, while it may sound too good to be true, the Lavelier Wrinkle Corrector really can work wonders when it comes to transforming your appearance. You won't have to deal with the look of those fine lines and deeper creases for much longer – simply turn to the Lavelier Wrinkle Corrector and watch the visibility of those wrinkles fade away!
Click here to browse more bestselling skincare products from Lavelier.