Vitamin C has emerged as a powerful ingredient in the skincare realm. It plays a key role in maintaining the look of your skin, keeping it feeling fresh and revitalized. Adding a vitamin C to your daily skincare regimen can do wonders for your skin! But what's the best way to enrich your complexion with this vitamin's maximum benefits?
A vitamin C serum is what you need! Serums deliver concentrated amounts of specific ingredients so your skin can get the full benefits of their properties.
Lavelier is a brand that's dedicated to providing you with premium skincare products for your face and body. Our Marine Collection features the Nourishing Vitamin C Serum that we're certain is bound to be your favorite! Let's dive into the details of what this revolutionary formula entails. We'll also dig a little bit deeper into what serums are and the many ways in which vitamin C works for your skin!
What is a Serum?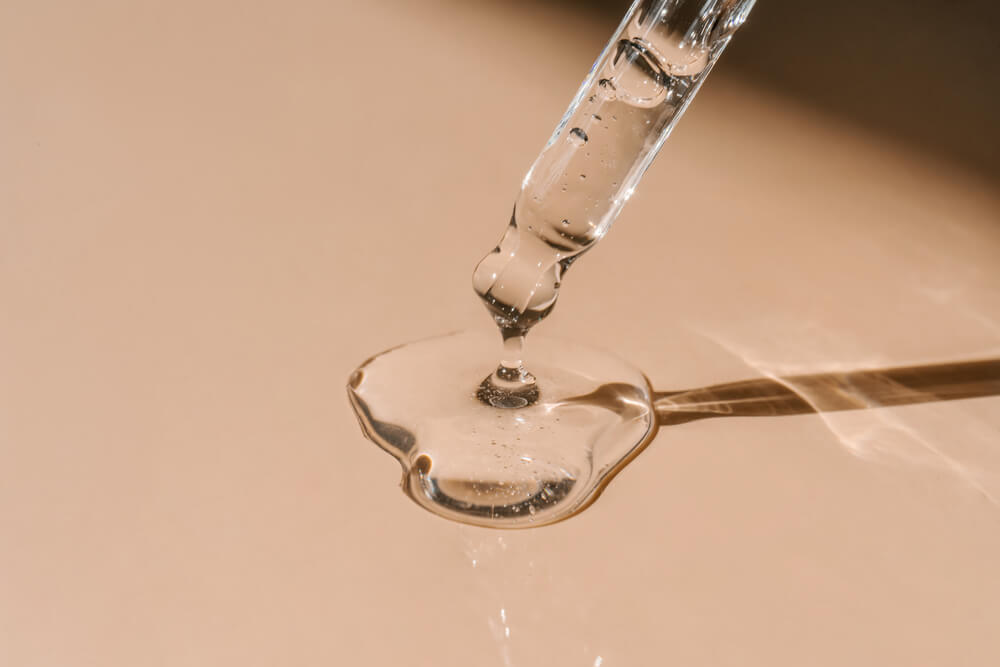 Do you know the purpose of serums? It's better to understand what a product does so you can incorporate it accordingly into your regimen.
As touched upon briefly above, serums are designed to deliver powerful ingredients to your skin in high amounts. The reason we use serums for particular skin concerns is that these formulas are composed of small molecules that are designed to travel farther into our skin than other products. So, your skin benefits fully from the high concentration of active ingredients. 
But is a serum a moisturizer?
Technically, yes, but both of these have separate purposes. Serums are applied after cleansing and toning but before moisturizing. Their composition varies depending on your skin concern. So, they can also be full of moisturizing ingredients like hyaluronic acid and glycerin but the difference lies in consistency.
Serums tend to be watery and often come in a bottle with a dropper lid while creams and lotions have a richer consistency. Therefore, the latter is more suitable as "moisturizers" in the true sense as they form a physical barrier on the top layer of your skin. They also help improve the efficacy of your serums as this barrier helps keep all the good stuff inside your skin, promoting absorption. Never forget the golden rule of applying skincare products: start from the thinnest consistency and end with the thickest! 
What to Look for in a Serum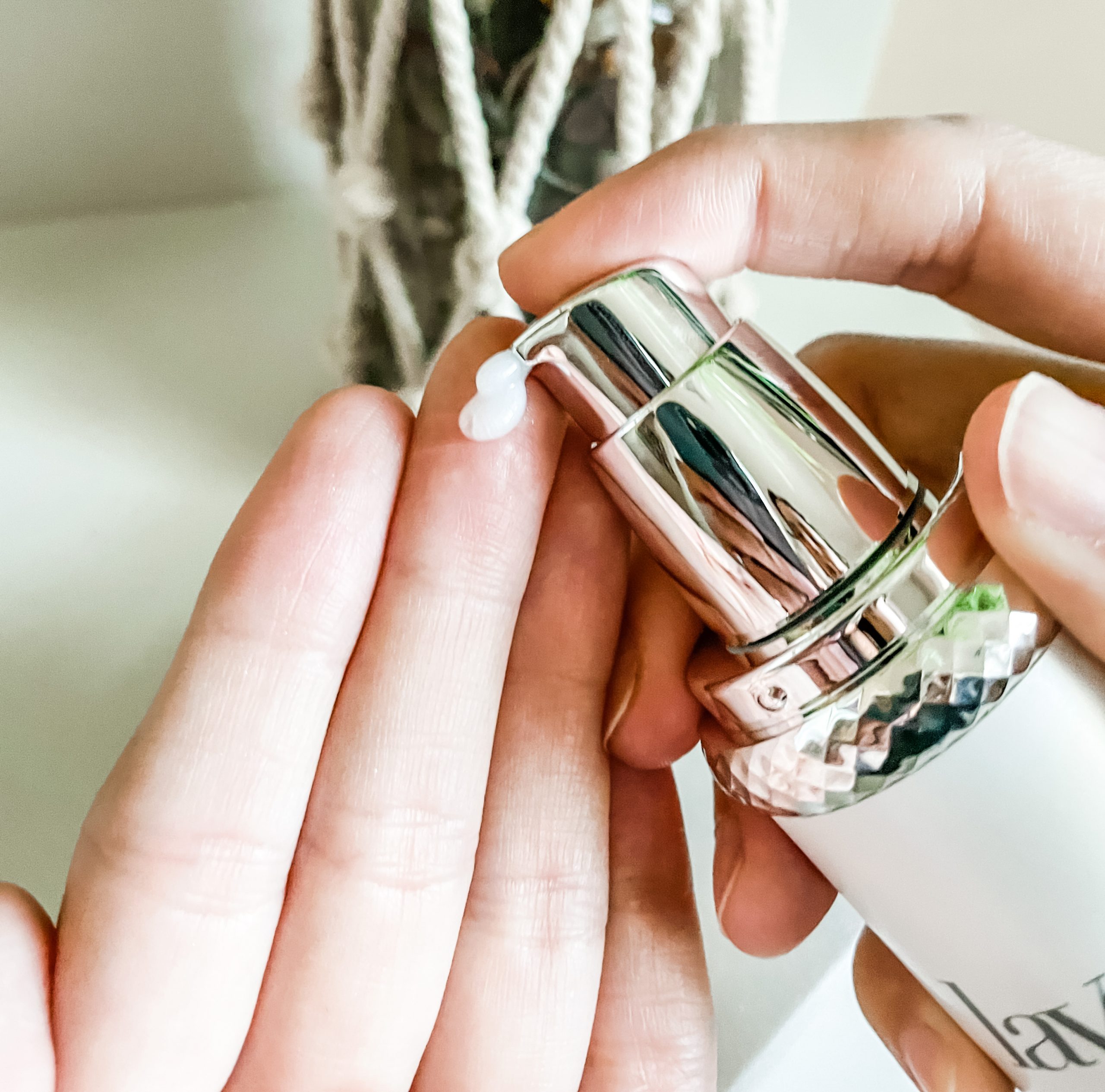 The best part about serums is that they have a wide range of audiences. There's no one-size-fits-all solution as different serum formulas are designed to target different skin concerns.
If you have dry skin that appears dull, you need ingredients like Niacinamide and Vitamin C to brighten your look along with hydrating ones. If you want to target the visibility of dark spots and hyperpigmented skin, you'll benefit from Vitamin C and Kojic Acid. 
Regardless, here are some key ingredients normally found in serums and the different functions they serve to help improve the look and feel of your skin:
Peptides to diminish the look of wrinkles and fine lines

Vitamins A, C, and E to fade the look of acne, diminish the visible signs of aging, and improve your complexion's tone and texture

AHAs for exfoliating benefits — reducing the look of acne scars, improving the feel of your skin's texture, and giving your skin a vibrant glow

Hyaluronic Acid for a supple, youthful look

Botanical extracts and oils to replenish your skin with essential amino acids, fatty acids, and other nutrients

Resveratrol for effectively reducing the look of aging skin and hyperpigmentation
How Vitamin C Serums Benefit Your Skin
Let's come back to why we're all here — vitamin C serums! Do you know the many uses of vitamin C in skincare? Here are a few top-tier benefits of using vitamin C in your skincare regimen:
Suitable for Most Skin Types
Vitamin C is an excellent ingredient for everyone! It works well on different skin types as it has many different forms that work best on each.
If you have normal to oily skin, you'd benefit from L-ascorbic acid, a vitamin C form that's both lightweight and water-soluble. For dry skin and sensitive skin, you should opt for Magnesium Ascorbyl Phosphate (MAP) as it's very less likely to cause irritation to your skin. And if you have acne-prone skin, Sodium Ascorbyl Phosphate (SAP) works effectively to diminish its appearance.
Great Hydrating Properties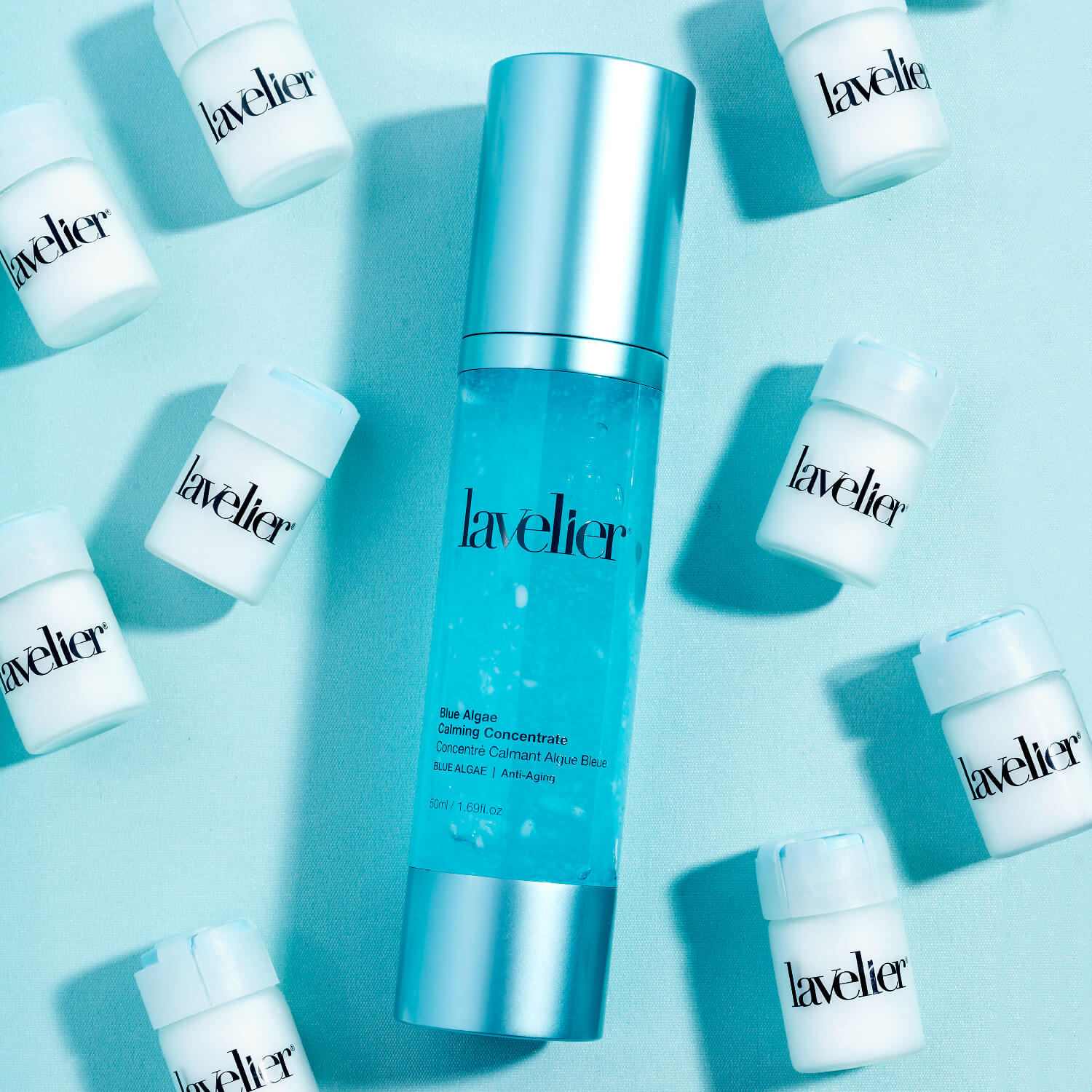 Vitamin C, when used in the right form and concentration, can deliver hydrating effects to your skin. As we mentioned above, MAP works especially well for dry and sensitive skin. This vitamin C derivative stands in the spotlight when the topic of discussion is hydrating properties. It decreases transepidermal water loss, diminishes the look of sunspots, and helps keep your skin looking tight and firm!
Another great way to add hydration to your skin is by incorporating our Blue Algae Beauty Skincare Duo. This set incorporates two sensational products — the Blue Algae Regenerating Powder and the Blue Algae Calming Concentrate. The powder is infused with resveratrol and blue algae to help fortify the feel of your skin against environmental stressors.
It also preps your skin for the application of our Blue Algae Calming Concentrate. This silky solution is made from blue algae and water lily extract to help soften the look and feel of your skin. You're bound to look instantly refreshed and luminous after each use.
Brightening the Complexion
Vitamin C serums have been proven to help fade the look of pigmentation on your skin while making it appear smooth and bright.
If you're dealing with dull skin, a little vitamin C in your daily skincare ought to help you out. It helps give your complexion a youthful radiance, making you appear much more luminous than before!
Improving Texture and Tone of the Complexion
If you're dealing with skin that appears puffy and red, a vitamin C serum would be highly effective to fade that look.
It shows powerful properties that can help relieve dry skin and reduce the look of acne scars, making your complexion appear revitalized and renewed! It can also help protect against the visibility of further aging spots, delivering an even-looking complexion.
Fading the Appearance of Dark Spots
Dark spots are caused as a result of over-production of melanin — a substance in the body that's responsible for pigmenting your skin, hair, and eyes.
Vitamin C has shown the potential to impede the formulation of melanin in your skin. This can help fade the look of multiple skin conditions, including melasma, age spots, and Post-Inflammation Hyperpigmentation (PIH).
Improves the Look of Your Eyes
If you've got dark circles and puffy eyes, a vitamin C serum can do wonders for you! It gives your under-eye area a truly royal treatment. With regular application of a vitamin C serum, you'll notice how the skin in your eye area looks well moisturized and bright.
We've got a sensational product to help make your eyes appear radiant and refreshed! Our Eye Firming Concentrate infuses key ingredients to help reduce the look of undereye bags and dark circles.
The formula is enriched with Tetrahexyldecyl Ascorbate — a form of vitamin C that's excellent for your sensitive eye area. This ingredient moisturizes the skin around your eyes and reduces the appearance of under-eye wrinkles and crow's feet.
The serum also contains caffeine. It works to "wake up" your eyes the same way it wakes you up in the morning! With the power of collagen, sunflower seed oil, and vitamins A and E, this serum will plump up the look of your under-eye skin. Witness brighter-looking eyes in just a few weeks!
Reducing the Visible Signs of Aging
People can experience signs of aging, like fine lines, wrinkles, and sagging skin, due to multiple factors — age, drastic weight loss, bad diet, and unhealthy habits.
If you want to make your skin appear more youthful than ever, you can't go wrong with vitamin C! Daily application of this powerful vitamin can help tighten the look of your skin, making it appear firmer than before. 
The Lavelier Nourishing Vitamin C Serum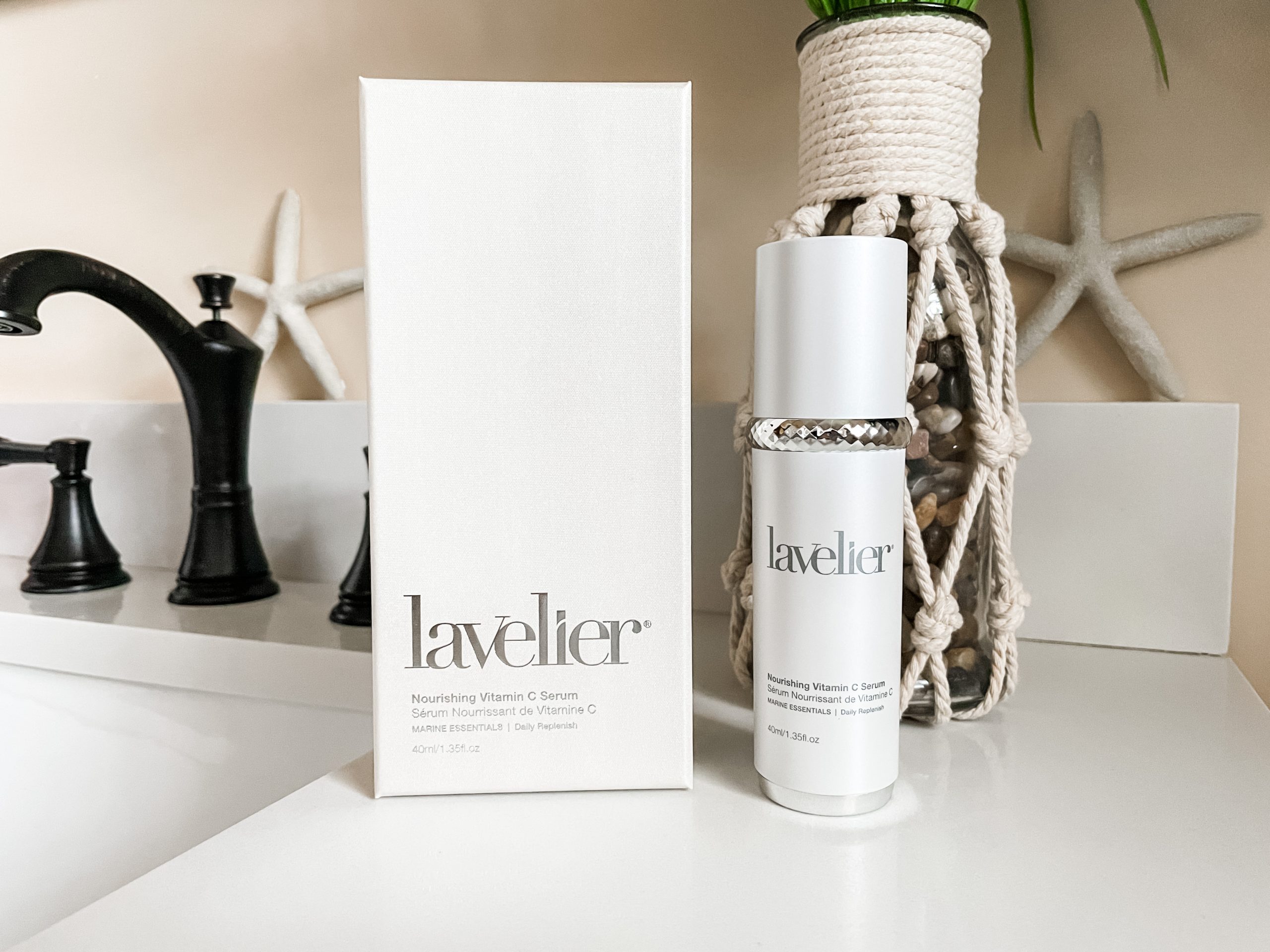 Now that you're familiar with all the potential benefits vitamin C has for your skin, let's talk about our star Vitamin C Nourishing Serum that's bound to instantly become your favorite!
The Lavelier vitamin C serum is fortified with powerful skin-enhancing vitamins and nutrients to help make your skin appear younger and refreshed! The silky, lightweight formula will help you find your luminous glow while diminishing the look of fine lines and wrinkles on your face.
Powered with two forms of vitamin C — Tetrahexyldecyl Ascorbate and Ascorbyl Palmitate — our serum is your all-in-one superstar for acquiring brighter-looking skin! These ingredients work sensationally to firm the look of your skin, mitigate the visible signs of hyperpigmentation, and enhance your overall appearance. But that's not all our formula incorporates!
Other Star Ingredients in the Lavelier Vitamin C Serum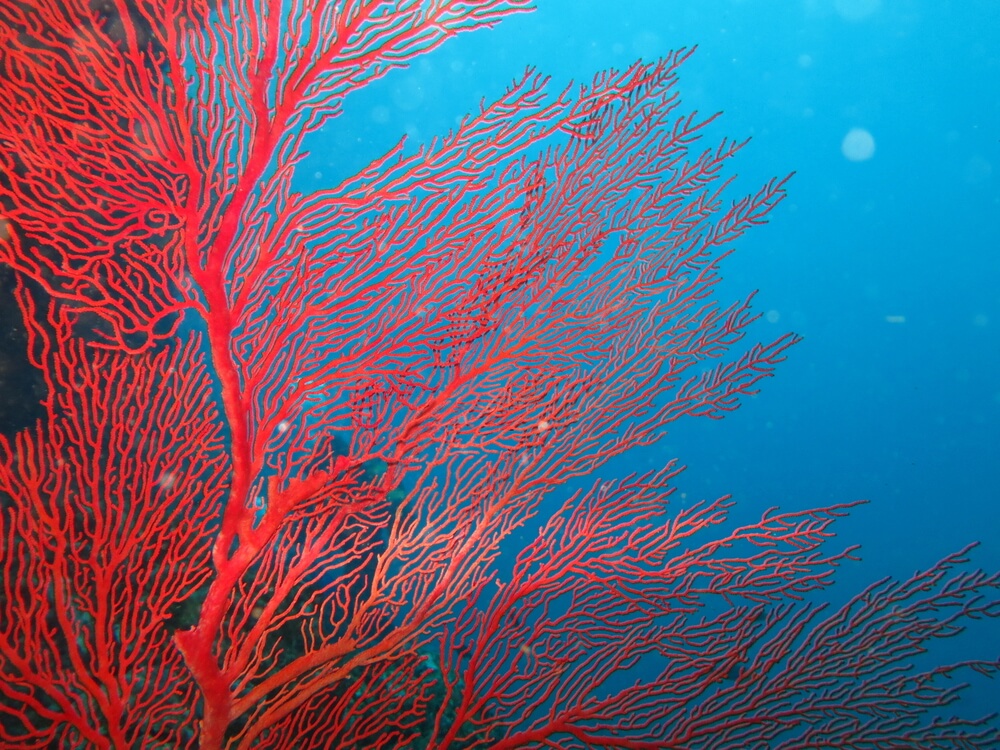 Aside from vitamin C, here are the key ingredients that make our serum a great pick:
Retinyl Palmitate — This form of vitamin A is prized for being mild on the skin, making it suitable for all skin types. It works to improve your complexion's tone and fade the visible signs of aging on your skin. And the best part is that it works amazingly well with vitamin C, delivering a synergizing effect.
Tocopheryl Acetate — As a vitamin E derivative, this ingredient can diminish the visible signs of aging. It's also sensational for delivering moisture to your skin and keeping it sealed inside.
Wheat Germ Oil — This oil works excellently to relieve dry skin and soften the look of wrinkles. It also includes a host of nutrients for the overall wellness of your complexion!
Coral Seaweed — Coral Seaweed is a marine-derived emollient with exfoliating properties. It can help remove the top layer of dead skin, revealing fresh-looking skin underneath. The extract also diminishes the appearance of discoloration and softens the look of wrinkles, keeping you looking young and vibrant!
With such powerful ingredients at play, we're confident you'll find no parallel to our Nourishing Vitamin C Serum! Restore the feeling of vitality and get that youthful glow with the sensational Lavelier Nourishing Vitamin C Serum.
How to Use the Lavelier Vitamin C Serum
To make the best use of our Nourishing Vitamin C Serum, keep these pointers in mind:
Before applying the serum, always make sure your face is clean and toned.

Take a dime-sized amount in the palm of your hand. Massage it into your face a neck in gentle motions until fully absorbed. Take caution not to get into your eye area.

Top it off with a skin-suitable moisturizer.

Use it every night before heading to bed for the best results.
Witness Enhanced Skin with our Nourishing Vitamin C Serum!
Hopefully, you enjoyed this exclusive "behind the scenes" read on our Nourishing Vitamin C Serum. We're confident that it'll soon become a skincare staple for you.
Lavelier has so much more to offer as well when it comes to taking care of your skin. Don't forget to browse through the Lavelier Shop for unparalleled skincare solutions!