Is your eye area looking tired and dull?
Unfortunately, since the skin around the eyes is thinner than the skin anywhere else on the face and body, it can develop visible signs of aging, such as the appearance of dark shadows and crow's feet, earlier on in life than you would have expected. The result? Dull and tired eyes.
Fortunately, there's plenty that you can do to perk up the appearance of those tired eyes. Here are Lavelier's 10 favorite methods for giving the eye area a brighter and more rejuvenated finish.
Never Underestimate the Power of Cleansing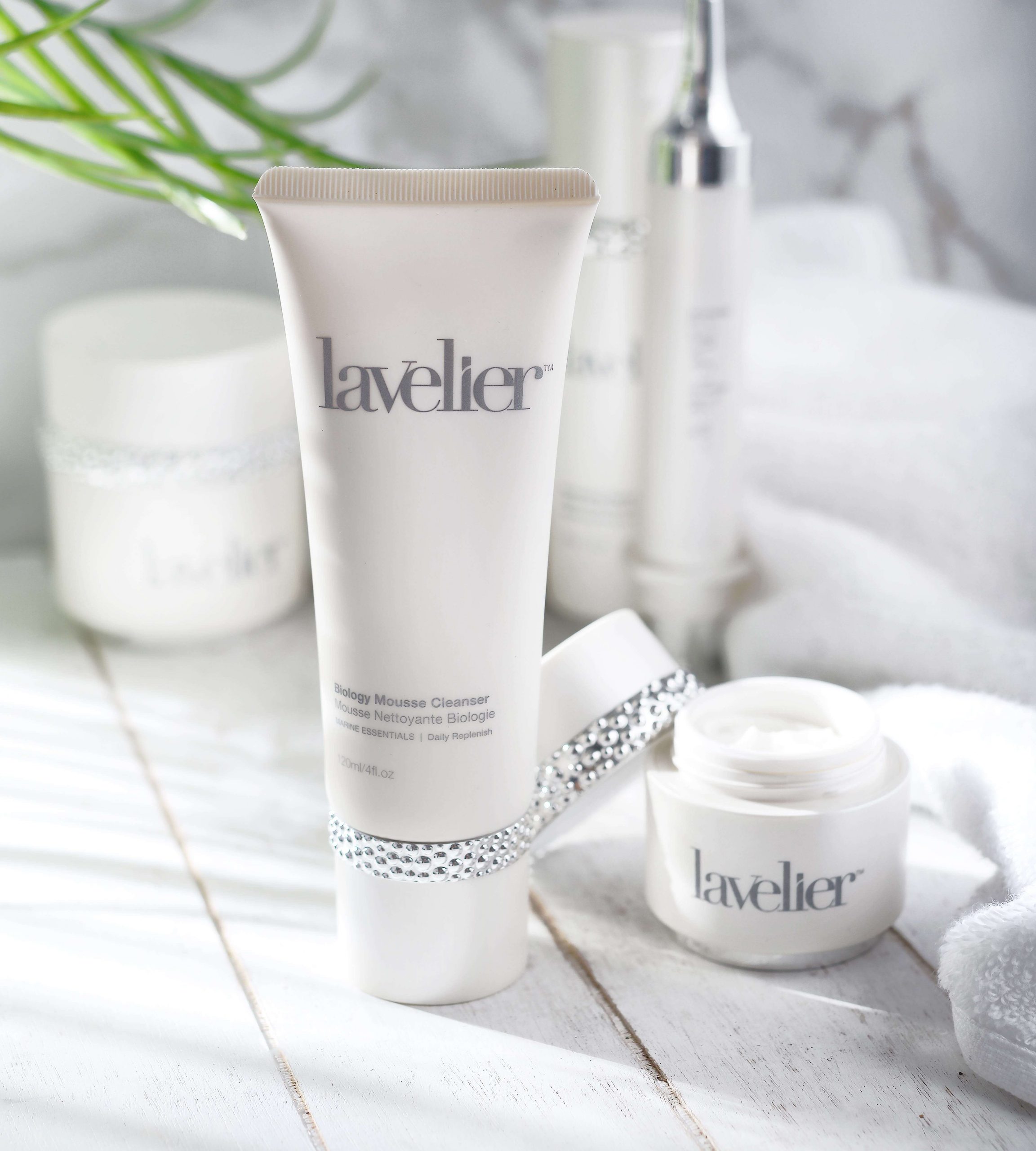 Sometimes, it doesn't take much to achieve skin that looks clearer and brighter.
If you know that you've been slipping when it comes to religiously cleansing your eye area each evening, then making a change here will help your tired eyes to appear infinitely more refreshed.
All of the dirt, pollutants, dead skin cells, and other impurities that build up on the skin each day can make the skin look dull and tired. This gets worse over time, which is how daily cleansing can be such a game-changer.
That said, it's imperative that you pick a cleanser that's gentle enough to be used around the eyes. Apply one with harsh ingredients and your skin will soon look even worse.
If you don't yet have a go-to gentle cleanser, take a look at Lavelier's Biology Mousse Cleanser. This cleanser feels ultra-luxe when applied to the skin. It contains coconut-derived cleansing agents, along with a number of other ingredients that'll leave your skin feeling soothed and softened. From chamomile extract to marigold extract, this formula is packed with botanicals that your skin will love!
Done cleansing? Don't forget to follow up with a toner! This will help your skin feel more balanced and ready for the next step of your skincare routine.
Reach for the Caffeine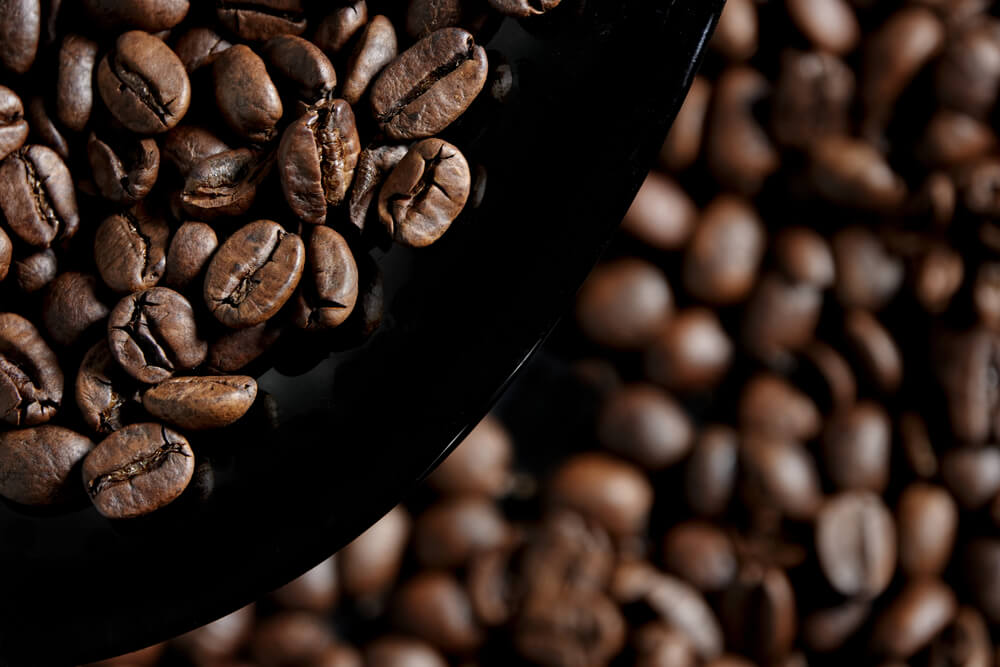 No, we're not talking about that morning cup of coffee that you can't start your day without. Instead, we're talking about caffeine-infused skincare.
In the same way that your morning coffee leaves you feeling revitalized and energized, applying caffeine topically will give your tired eyes a perkier, tighter, and brighter look.
So, what's the best way to treat your skin to some caffeine?
We'd recommend the Lavelier Eye Firming Concentrate. This eye cream contains encapsulated caffeine, meaning that the ingredient is released slowly over time.
It's also infused with several other ingredients that will perk up the appearance of tired-looking eyes, including:
Retinyl palmitate – a vitamin A derivative that reduces the appearance of aging and brightens the look of the skin

Tocopheryl acetate – a form of vitamin E that leaves the skin feeling soft and moisturized

Sodium hyaluronate – a powerful humectant with moisture-binding properties

Glycerin – another humectant that leaves the skin feeling deeply hydrated

Coral seaweed extract – this botanical will give your skin a soft and moisturized finish
Add this eye cream to your daily routine and your eye area will quickly take on a more energized appearance.
Use an Eye Serum That Targets the Visibility of Fine Lines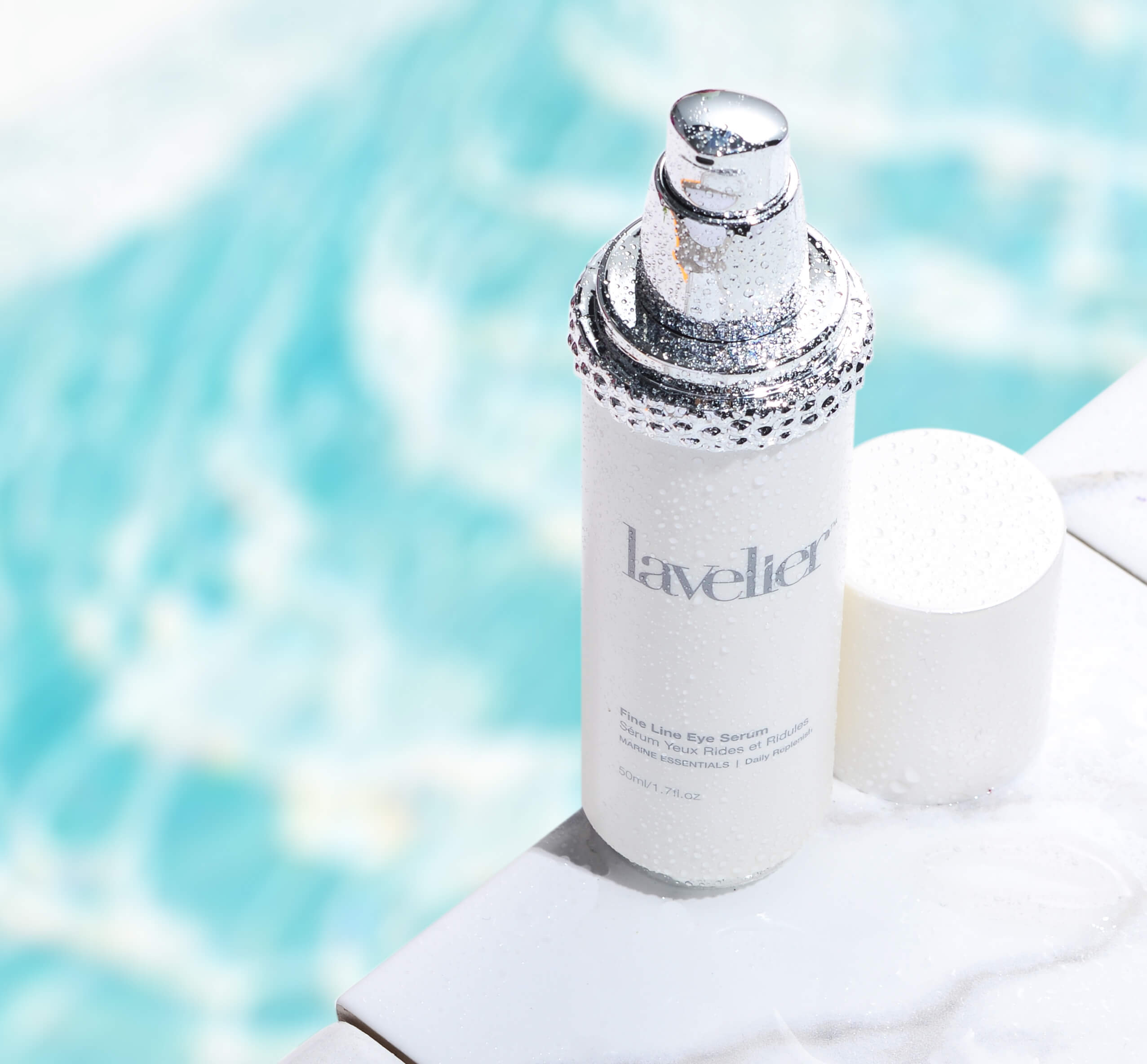 Fine lines around your eyes can make you look so much older than you really are. They detract from your skin's smooth and taut appearance, and it likely won't be long before your eye area starts to look shadowed and droopy.
What can you do about the appearance of fine lines around tired eyes?
Try using Lavelier's Fine Line Eye Serum.
This serum contains sodium hyaluronate, which is the salt form of hyaluronic acid. A powerful humectant, sodium hyaluronate works quickly to give the skin a plumper appearance. As a result, this smooths away the visibility of fine lines and deeper wrinkles.
Even better, this serum also contains caffeine, beta-glucan, and coral seaweed extract. Together, they'll make your eye area look noticeably brighter and firmer.
Don't Ignore the Appearance of Puffiness and Dark Circles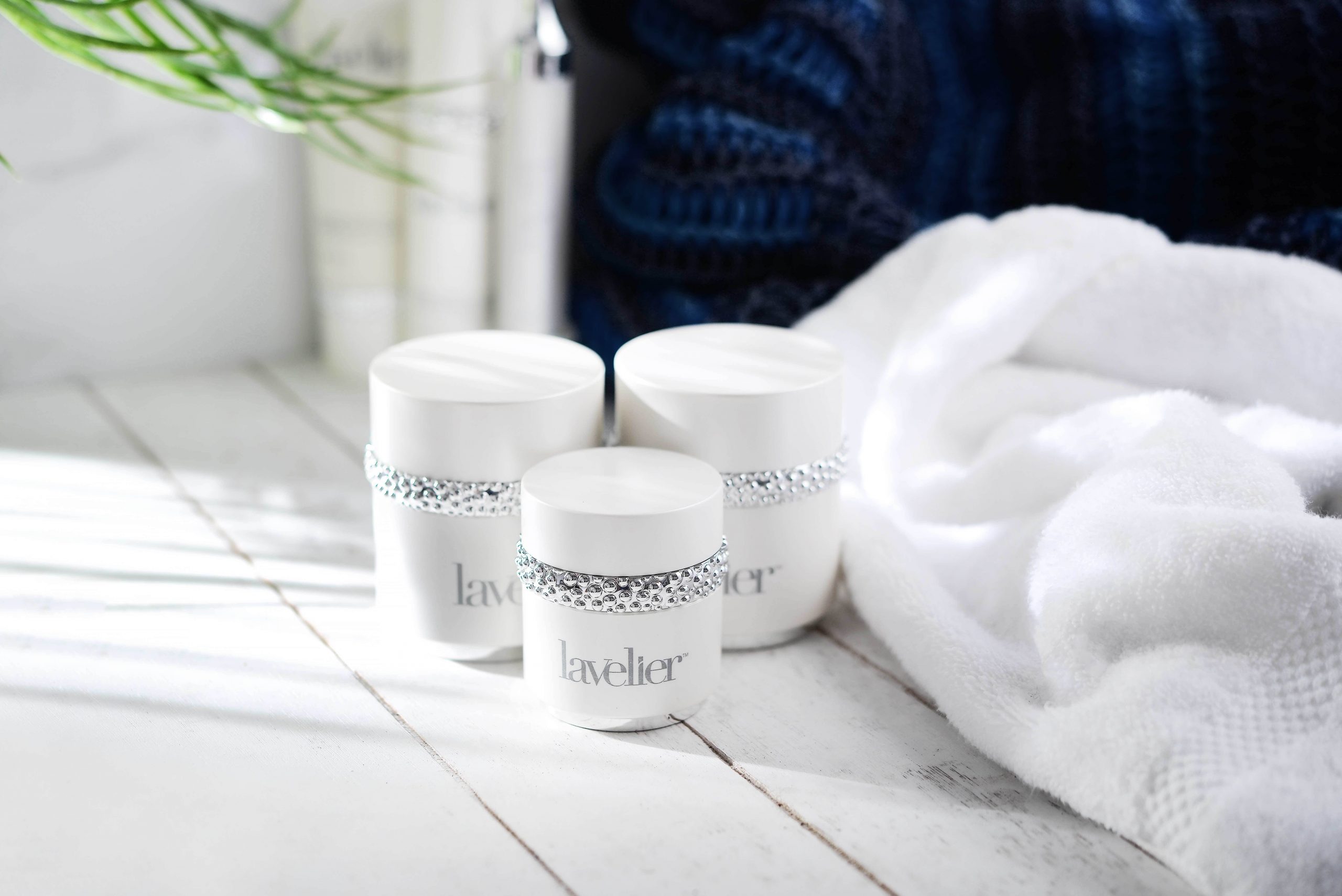 Sure, in your earlier years, those puffy and shadowed eyes that you woke up with would lessen in appearance as the morning wore on.
However, as you get older, they'll end up sticking around. Nobody wants to deal with visible puffiness and shadows, making it vital to find a skincare product that'll help to diminish their appearance.
Our recommendation?
The Lavelier Marine Dark Circle Eye Cream.
This formula feels rich and luxurious when applied to the skin. However, not only will it make your skincare routine feel more enjoyable and high-end, but it'll also treat your skin to a plethora of ingredients that work together to reduce the visibility of both dark circles and puffy eyes.
In this eye cream, you'll find:
Resveratrol extract – this grape-derived ingredient is great for brightening the appearance of the skin

Caffeine – fantastic for making tired eyes look perkier

Mica – has light-reflecting properties that give the skin an instant glow

Vitamins A and E – these work together to reduce visible signs of aging

Chitosan and allantoin – these ingredients soothe and relax the feel of the skin, reducing the appearance of puffiness
This cream can be used as needed, so reach for it the next time you wake up with an eye area that looks puffy and shadowed!
Invest in Some Quality Eye Masks
If you've been dealing with tired eyes for a while now, then, in addition to amplifying your daily routine with all of the products that we've suggested, we'd also recommend treating your skin to a monthly mask.
Masks are ideal for pampering the skin with ingredients that it wouldn't normally receive.
The Lavelier Coral Luminous Masque is designed to do just that. This is a sheet mask that brightens and illuminates the look of the skin, making it no surprise that it's one of our bestsellers.
In each box, you'll get 14 face masks and 14 eye masks. The eye masks fit neatly around your eyes, treating your eye area to some exquisite ingredients. From chitosan to algae extract to hyaluronic acid, you'll love how this mask makes your skin feel!
Use them monthly and you'll have enough masks to last you for more than a year!
Slice Up Some Cucumbers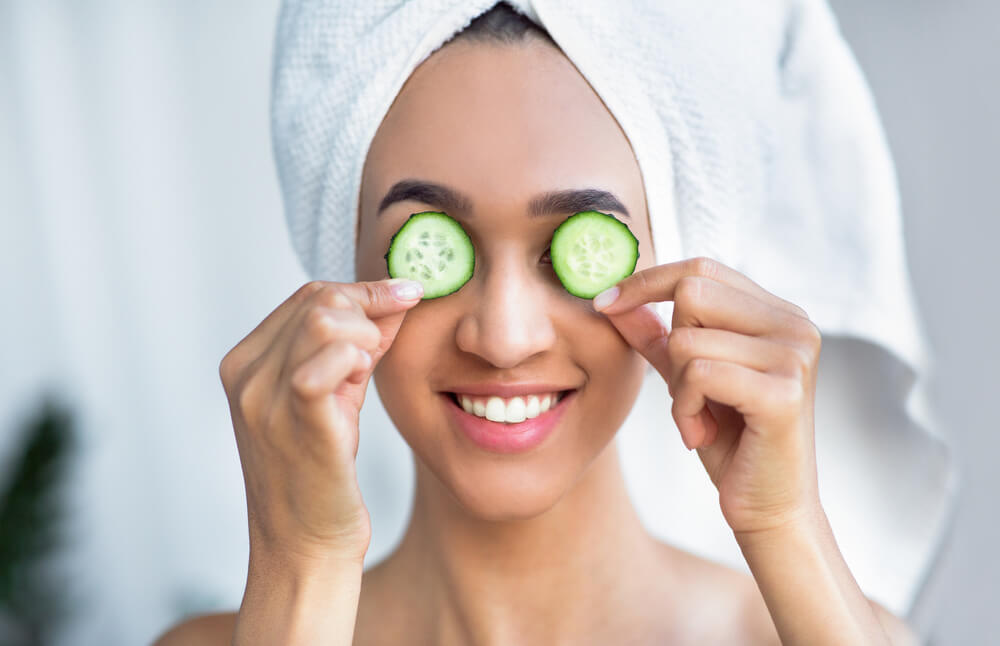 Cucumber slices over the eyes are a go-to home remedy that people have been using for tired eyes for centuries.
Why?
Because cucumbers leave the skin feeling soothed and refreshed. They also contain compounds that can help to counter the appearance of discoloration. Since cucumbers feel quite cooling on the skin, they're also good for minimizing the look of puffiness.
Is it really as simple as slicing up a cucumber and placing a slice over each eye?
Yes, that's all there is to it! We'd recommend going with slices that are about half an inch thick. Once you've applied them to your eyes, sit back and relax for about 15 minutes before removing them.
Do this after cleansing your skin, but give your skin a quick rinse once you've removed the cucumber slices. Then, continue on with your eye care routine.
If you'd like the rest of your face to benefit from the goodness of cucumbers too, check out the Lavelier Hydrotherm Completion Cream. In addition to cucumber extract, it also contains a number of other botanicals that will give your skin a soft and supple finish.
Try Using a Color Correcting Concealer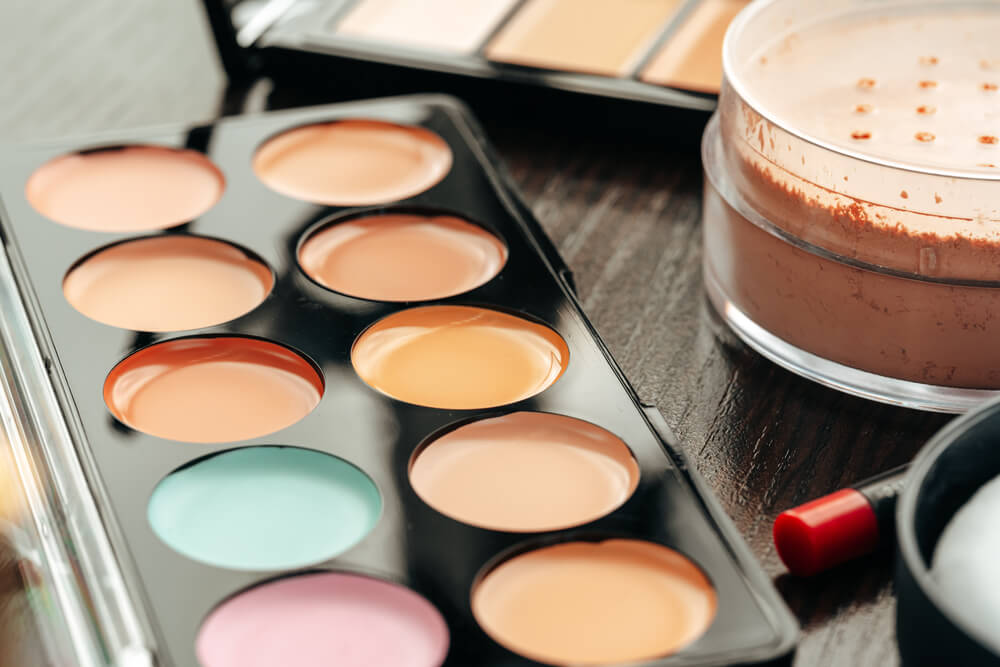 If you need a super quick fix to minimizing the look of eye wrinkles, dark circles, or tired eyes, then a color correcting concealer is your answer.
While they won't do much about the appearance of puffiness, they're great for evening out the look of the skin tone. Plus, being concealers, they'll also hide the appearance of lines and blemishes.
Which color should you go for?
That all depends on your skin tone. For those of you with dark skin, orange works best. If your skin is quite light, go with pink. However, if your dark circles appear to have a purple tint to them, try yellow.
Don't forget – a concealer always appears so much more natural on skin that looks plump and hydrated. So, don't apply your color correcting concealer until you've applied an eye cream!
Know How to Use Your Concealer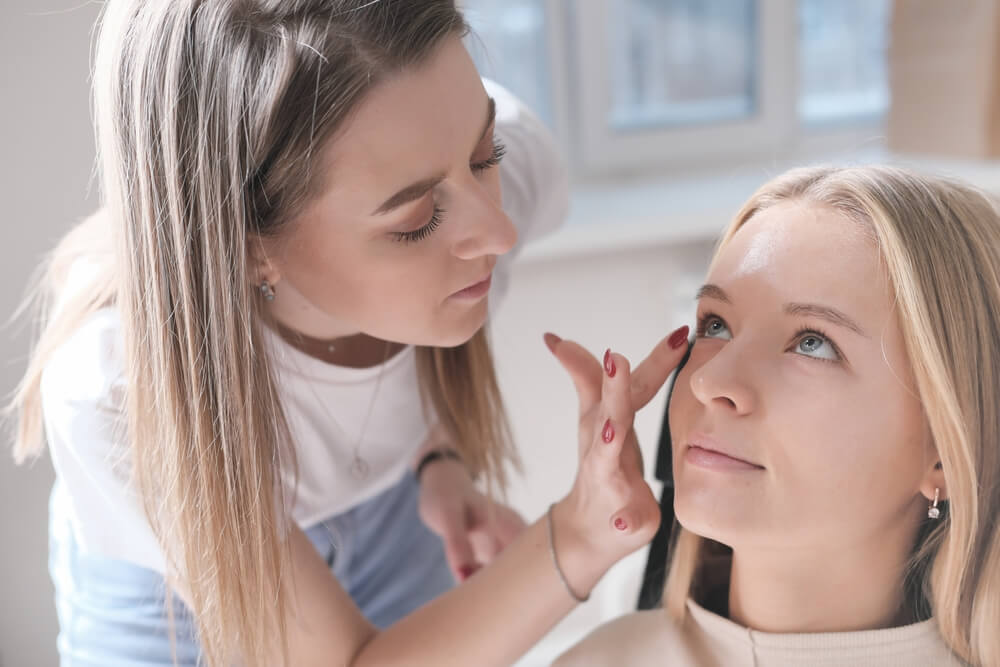 Many people tend to swipe their concealer in a half-moon shape underneath their eyes.
However, if you're trying to hide the appearance of dark circles or shadows, there's a better way to go about things…
The next time you're applying your concealer, try patting it into your skin from the inner corners of your eye, down to the sides of your nose, and then back out again to the outer corners of your eyes.
This should give your eye area, as well as your entire face, a brighter and more lifted appearance.
Improve Your Diet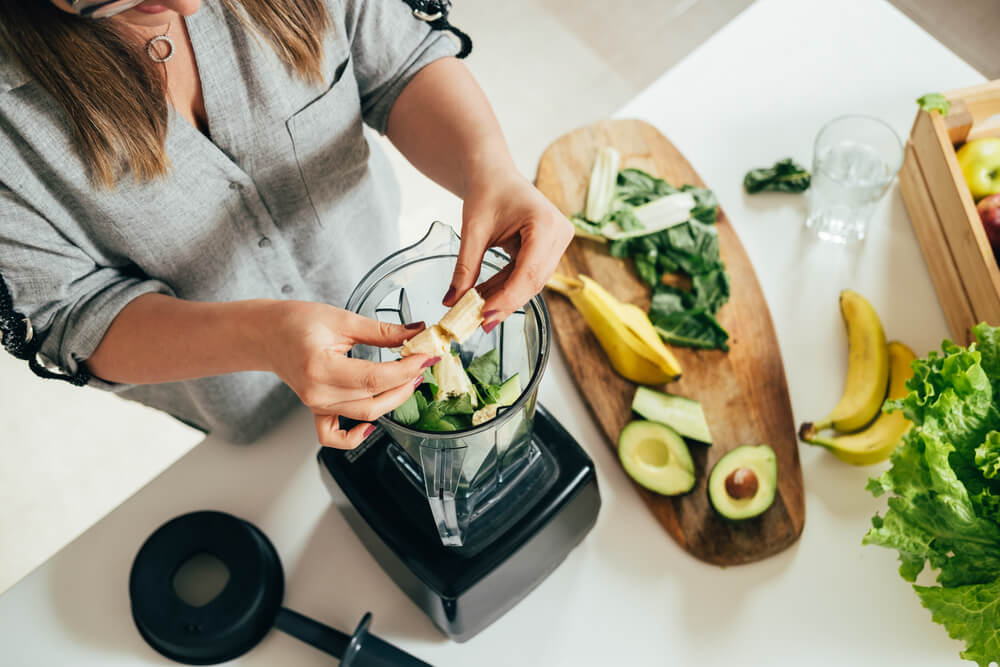 Did you know that certain foods could make your eyes look puffier and more shadowed?
If your diet contains large amounts of salt, sugars, and fats, then chances are that it's contributing to your tired-looking eyes.
Even if you eat quite healthily, an unknown allergy or a hidden iron deficiency could be the culprit behind your skin concerns. In these cases, a visit to a doctor would be the only way to confirm.
However, for all of you that know that your diet could do with a little improvement, now is the time to start making those changes. You're probably already aware of what you should and shouldn't be eating, but there are some foods in particular that could help to boost the appearance of the skin around your eyes:
Bananas – these counter the salt retention that leads to puffy-looking eyes

Leafy greens – these give your skin cells what they need to thrive

Beets – these help to give the skin a rosy glow

Healthy fats, such as oily fish and nuts – these will leave your skin looking smoother, softer, and firmer
Don't forget to also make sure that you're drinking lots of fluids! Keeping your body sufficiently hydrated will help to give your skin a plumper and brighter appearance.
Get More Sleep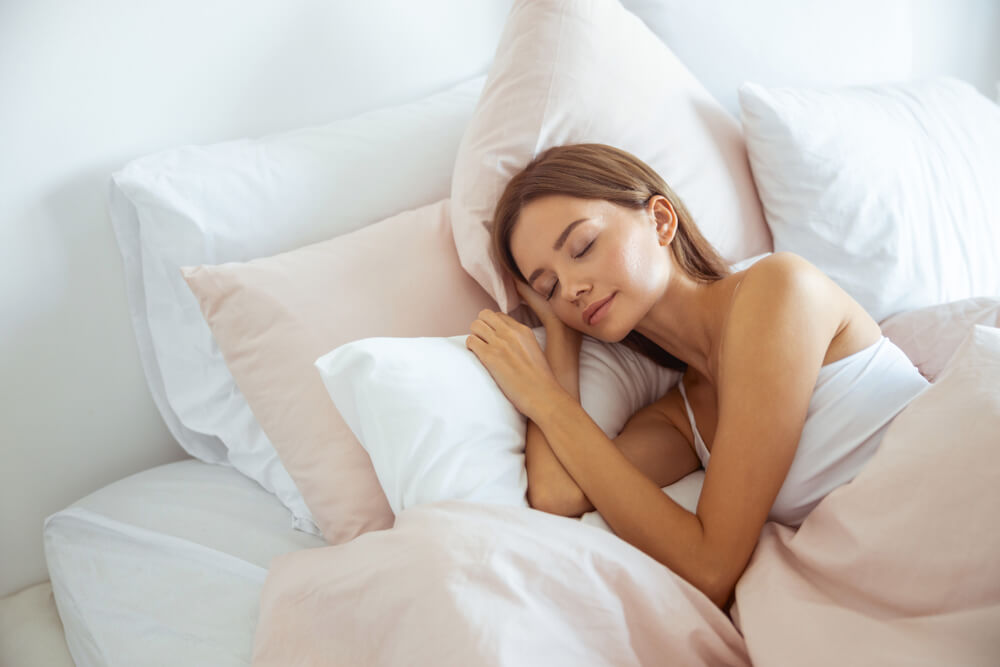 A lack of sleep is the most common cause of the eyes looking puffy and tired. So, it goes without saying that the easiest way to counter this is by making sure that you're getting enough sleep!
Of course, that's sometimes easier said than done.
One way is to be strict about what time you go to bed each night, as well as what time you wake up in the mornings. Ideally, try to stick to these timings throughout the week and weekend, not just on work days!
Try to make your bedroom as inviting and comforting as possible, too. Set it at a comfortable temperature, put on some dim lighting, play some soothing music, and light up some relaxing aromatherapy candles.
Don't forget to also lay some super-comfortable sheets on your bed. It's worth investing a little more in a higher thread count for a good night's sleep!
Summary
If you've been trying to make your eye area look brighter, tighter, and more rejuvenated, follow these tips and you'll be golden. Incorporate the right skincare products into your routine and make a few simple lifestyle changes and your skin will soon be glowing like never before!
For more seaweed-infused skincare inspiration, check out the products from Lavelier here.