Wish the skin around your eyes looked smoother and firmer but don't know where to begin when it comes to putting together an eye care routine that actually works?
That's where we come in. Here at Lavelier, we believe in giving the eye area the extra attention that it deserves. The skin in this area is very thin and fragile, with fewer sebaceous glands than the skin on the rest of the face. This makes the eye area susceptible to a number of skin concerns.
Whether you're struggling with fine lines, deeper crow's feet, puffiness, dark circles, dark spots, or anything else, stick with Lavelier as we explain how to put together an eye care routine that'll give you a tighter, bouncier, and brighter appearance in no time.
Identify Your Skin Type & Your Main Skin Concerns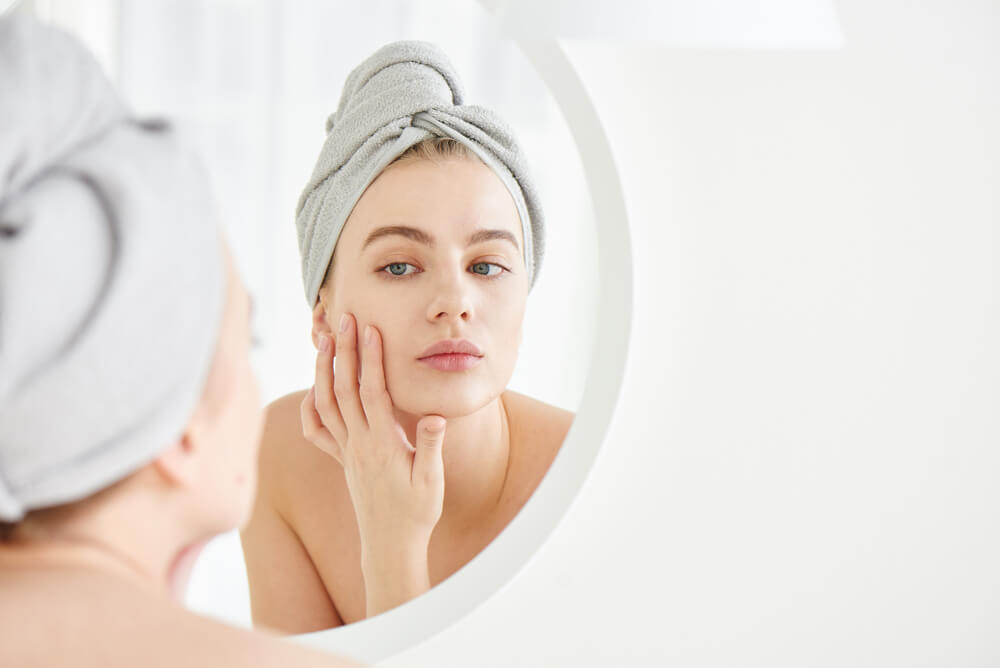 Before putting together an eye care routine, or any type of skincare routine, you need to first identify your skin type. Whether it may be dry, oily, a combination of the two, normal, or sensitive, the products that you use on your delicate eye area need to be formulated with your skin type in mind.
Now is also a good time to pinpoint the exact skin concerns that you want to target. Dark spots require a whole different set of ingredients than, say, crow's feet, so decide which skin concerns you want to prioritize.
It Always Begins With a Cleanser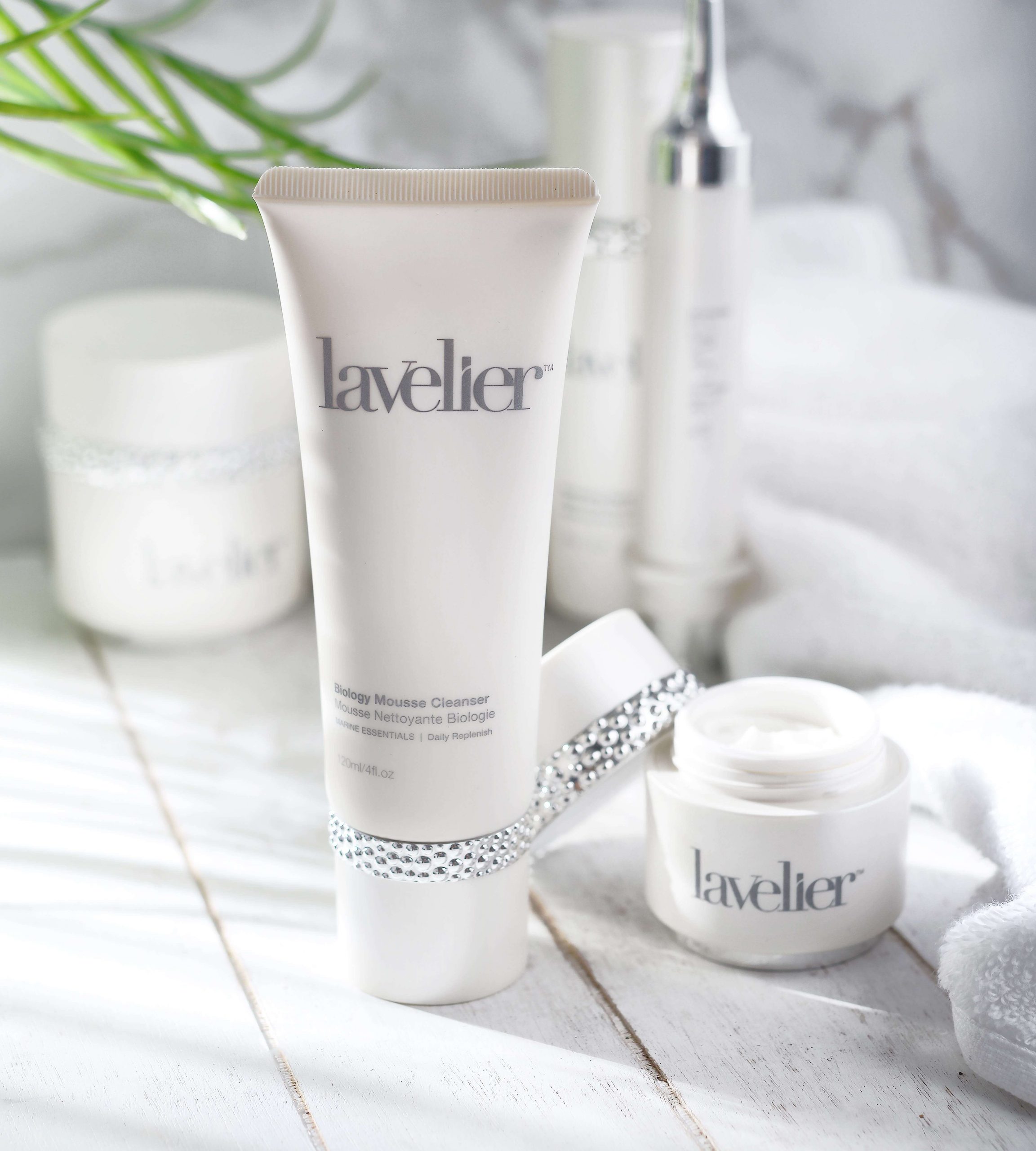 Now, before we move on to specific eye care products, let's talk cleansers.
A good cleanser should always be the very first step of your eye care routine. It removes all of the dirt and debris clogging up the pores around your eyes, which helps with the appearance of just about every skin concern related to the eye area, be it aging or inflammation.
However, as we said, the skin around your eyes is thin and easily susceptible to damage. You need a cleanser that's powerful enough to actually work, yet gentle enough to not aggravate your skin.
For this, you can turn to Lavelier's Biology Mousse Cleanser. It forms a satisfyingly rich lather but doesn't leave the skin feeling stripped and bare. Instead, it gently lifts dirt from the skin while keeping it hydrated with humectants, including aloe, argan oil, seaweed, and glycerin. Several other plant extracts, from chamomile to moringa to lavender, also come together to give the skin a bright and fresh finish.
It's the perfect formula for using around your eyes, as well as on the rest of your face!
Find a Hydrating Serum Geared Towards Your Main Skin Concerns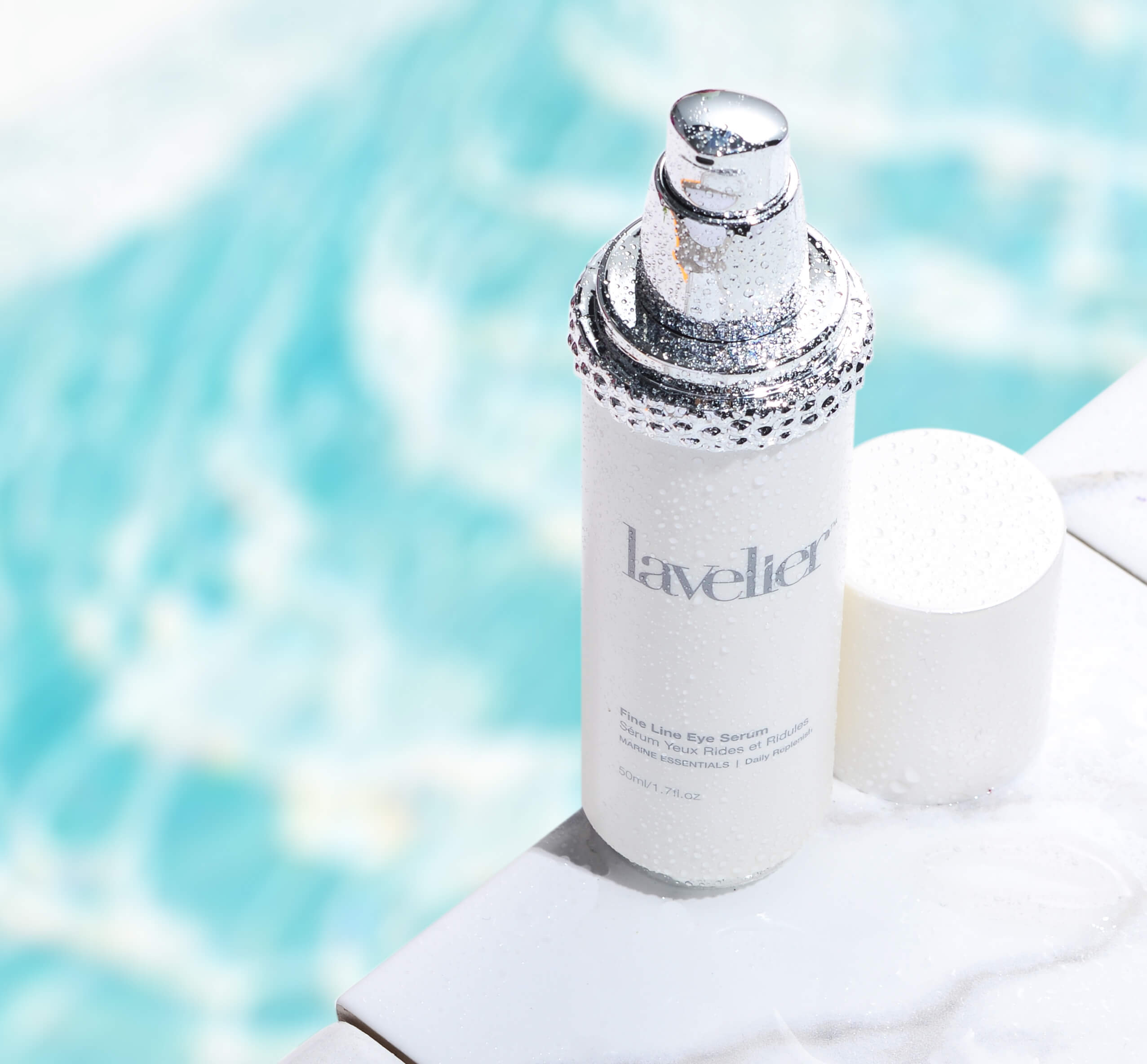 The next step in your eye care routine should be a serum. Many people choose to simply apply their regular facial serum to the skin around their eyes as well, and there's nothing wrong with doing this.
However, if you have any specific visible skin concerns that you want your eye care routine to diminish, then an eye serum is a great way to make that happen.
One eye serum that most people would benefit from is the Lavelier Fine Line Eye Serum. This exquisite blend not only reduces the appearance of fine lines and deeper wrinkles, but also fades the look of dark spots. Licorice root extract helps with this, while a multi-peptide complex leaves the skin looking firmer and smoother.
You'll also find vitamin C in this formula, a must-have in every eye care routine. This skin-loving antioxidant brightens and tightens the appearance. It's an ingredient that just about every dermatologist recommends.
It's also worth noting that, for those of you with sensitive skin, this serum will leave you with a soothed and refreshed sensation. It contains allantoin, calendula, aloe, and red coral seaweed, all of which are revered for how they calm the look and feel of the skin.
Layer on an Eye Cream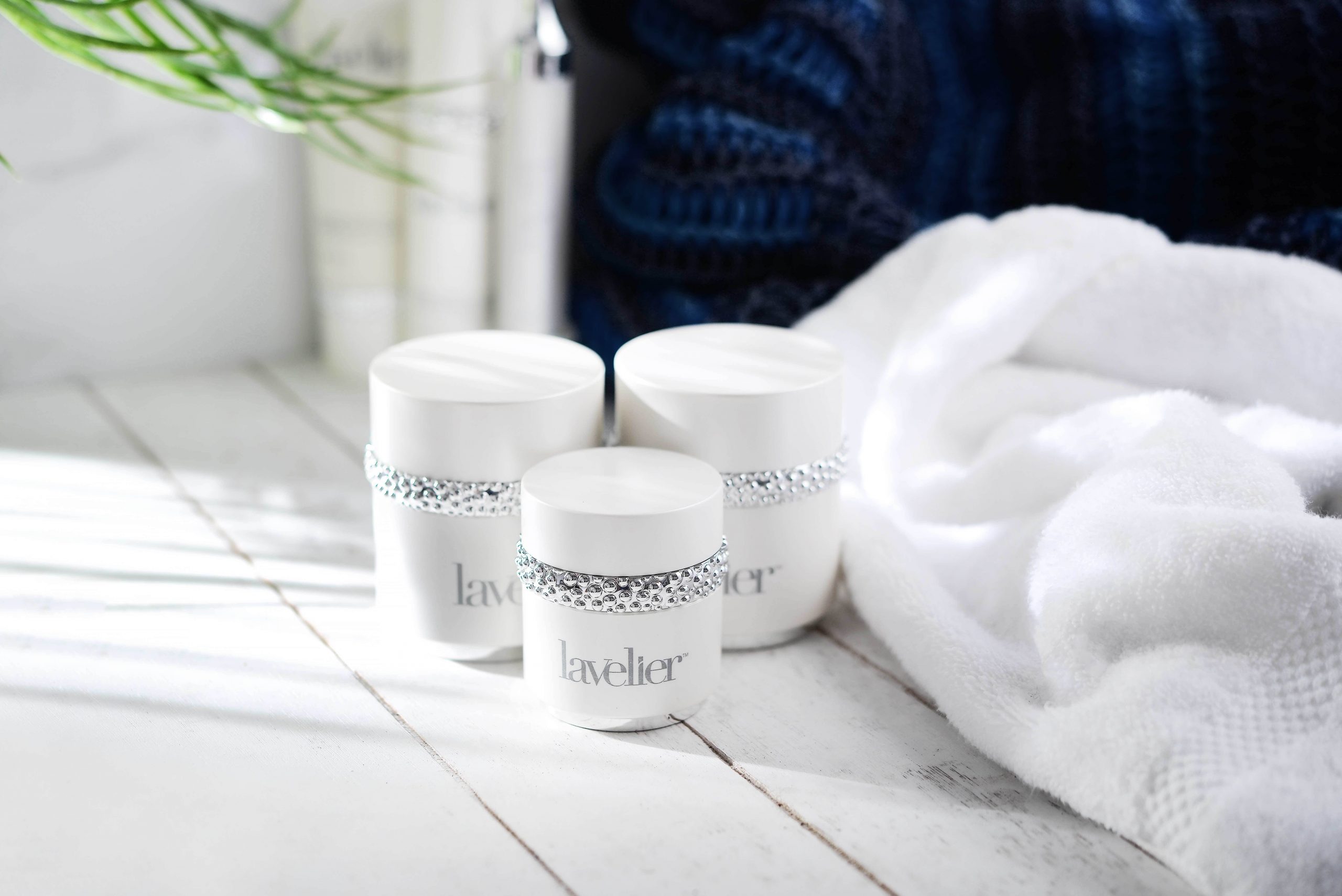 After your eye serum comes an eye cream. Again, the formula that you pick should be suited to both your skin type and your skin concerns.
Here at Lavelier, we have two eye creams for you to choose from. Each one is designed for very different issues.
The first is our Eye Firming Concentrate. This cream has been formulated with ingredients that plump and tighten the look of the skin. It's a great product for reducing the visibility of aging around the eyes, including fine lines and crow's feet.
This is also a good cream for hydrating the skin. Thanks to squalane, glycerin, vitamin E, and coral seaweed, it's a formula that instantly quenches the feeling of thirsty skin.
If the appearance of dark circles or puffiness is what you'd like to tackle, then turn your attention to the Lavelier Marine Dark Circle Eye Cream. This fast-acting formula perks up the look of tired skin, giving the eye area a brighter and smoother finish. From resveratrol to caffeine to a multi-vitamin blend, this is a great cream to add to your eye care routine.
Sun Protection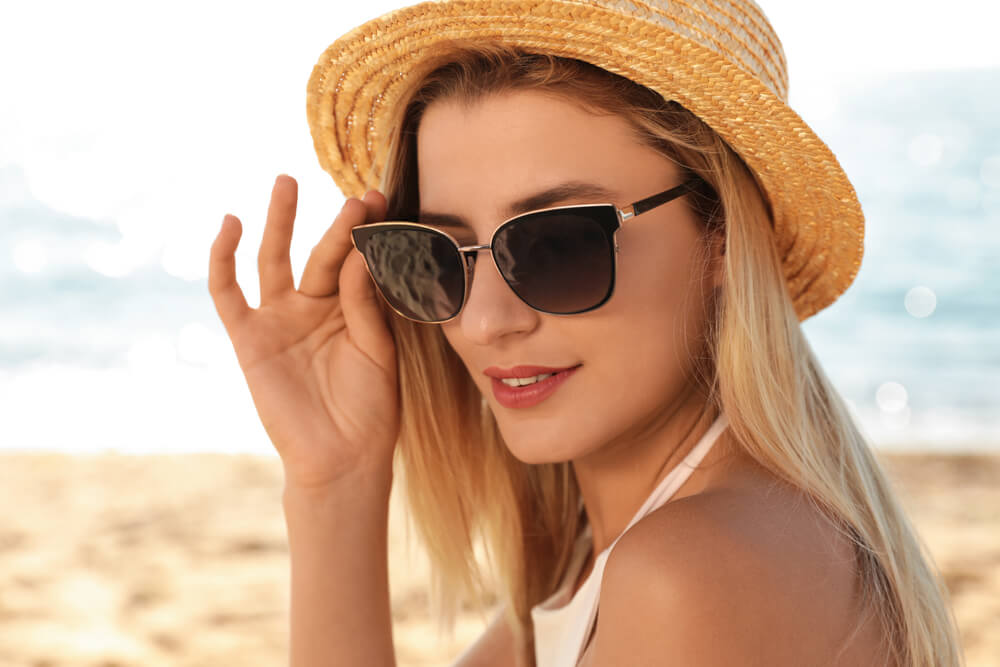 While your eye care routine can end with an eye cream at night, SPF should always be your final step during the day.
As we keep saying, the eye area is highly vulnerable to damage. This includes UV-induced damage, which is responsible for the majority of the fine lines, wrinkles, and dark spots that are currently on your face.
If you're really serious about achieving younger-looking skin, then dedication to SPF is absolutely crucial.
While we usually recommend SPF 30 for the face, you may want to go a little higher if your eye area is particularly damaged. Make sure that the formula you pick is broad-spectrum, as this will protect you from both UVA and UVB rays.
Finally, check that the product you're using is actually safe for use around the eyes. Many aren't, and while this isn't too big of a deal for your skin, it can be dangerous if the product ends up in your eyes.
Of course, in addition to sunscreen, there are other ways in which you can be protecting your eye area from UV rays too. Sunglasses are an obvious one. The bigger those frames, the better the protection. Wide-brimmed hats help too as they keep the eye area shadowed.
Weekly Eye Masks are a Must
We've covered what your daily eye care routine should consist of, but there's another product that you should be adding in on a weekly basis; an eye mask.
Although not essential, eye masks are a great way to give the eye area some TLC. They carry high concentrations of active ingredients, enabling them to really transform the appearance.
To really pamper the skin around your eyes, give the Lavelier Coral Luminous Masque a try. This sheet mask is infused with hyaluronic acid, lavender, and red coral seaweed extract to plump, brighten, and smooth the look of your skin.
With 14 eye masks and 14 face masks in each set, your eye masking needs will be covered for a while!
Now, sheet masks are convenient, but we always recommend having a few different masks in your skincare rotation. Switch them up each week, so that your skin benefits from different ingredients each time.
A few other masks that are worth adding into your eye care routine are:
Try Some Facial Massage Techniques When Carrying Out Your Eye Care Routine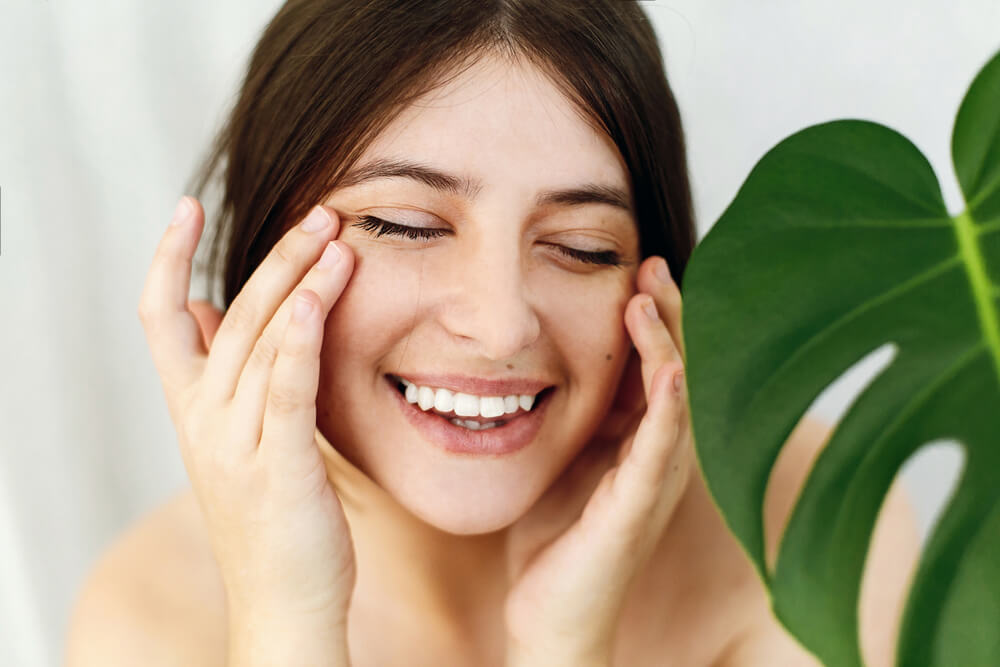 A facial massage may seem like an extravagance, but it's a technique that can really work wonders for your complexion. By boosting circulation, not only does a good facial massage give the skin an instant glow, but it'll also help with the visible signs of skin aging in the long run too.
The best time to perform a facial massage is when you're carrying out your eye care routine. As you apply each of your products to your face, deliberately massage them in.
You'll find plenty of tutorials online that will teach you different massage techniques depending on the skin concerns you want to target. However, if you're eager to get started, here's one that works well when it comes to reducing the appearance of eye bags:
Use your index and middle fingers to gently tap a circle around your eyes

Slowly move your fingers over your eyebrows and then along your cheekbones towards your nose, before circling your eyes again

Use your middle fingers to massage upwards underneath your brow bone, just at the spot where your brows begin

Finish by massaging your temples
Indulge in Some Instant Gratification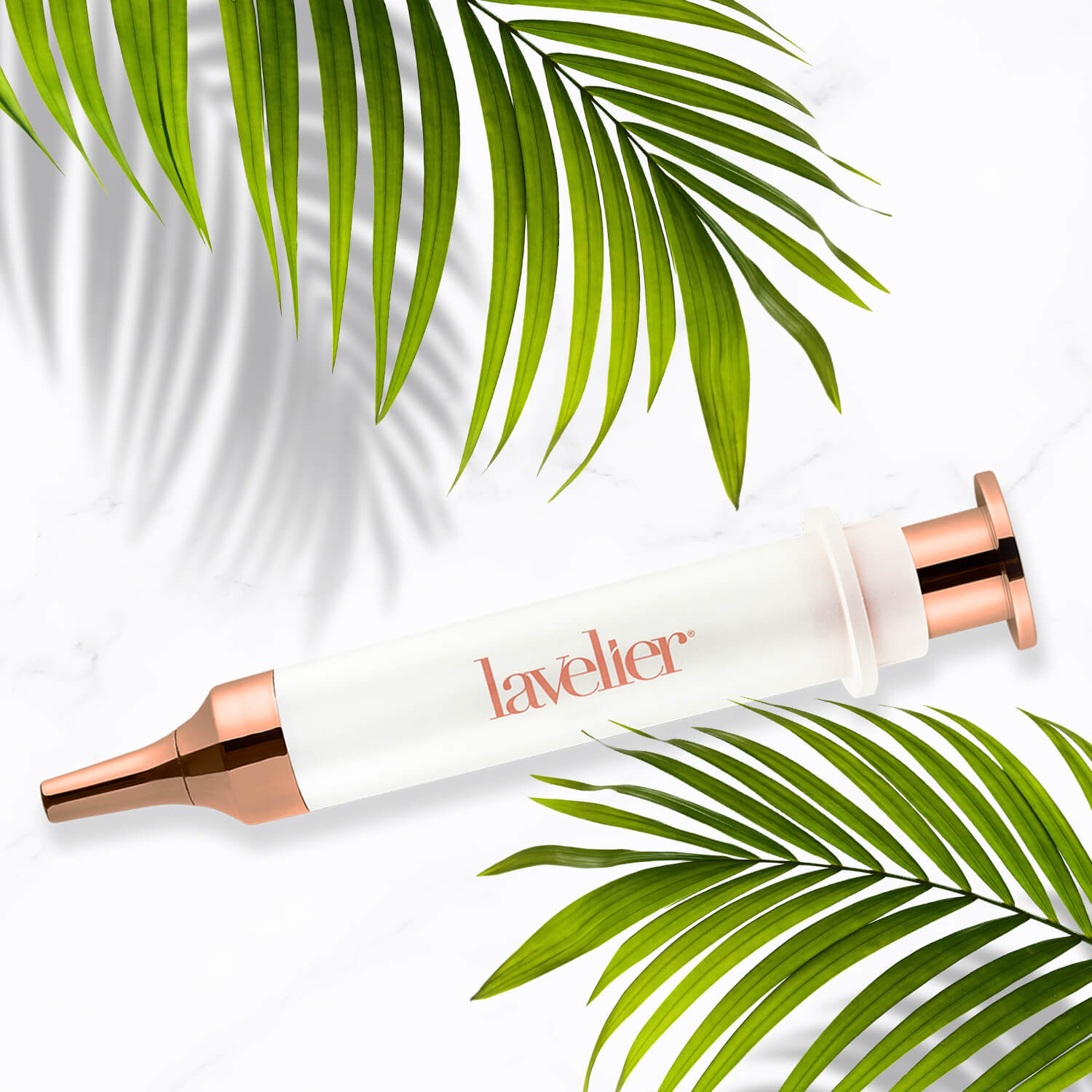 There's nothing quite like the gratification that comes from instant results, even if you know that they're only temporary. That's why we created the Lavelier HydroTherm Age Defying Syringe.
This exquisite formula contains DMAE, hyaluronic acid, and acetyl hexapeptide-8 to instantly diminish the visibility of fine lines and wrinkles. Simply aim the applicator at the wrinkle you want to target, and press down to release the product. Then, dab it in like you would any other serum but try to keep your eyes expressionless for a couple of minutes.
Don't worry, even once the visible effects wear off, this product will still help to reduce the appearance of any wrinkles around your eyes when used regularly. We've infused it with a vitamin and botanical blend to ensure that it can give the eye area a tighter and firmer finish in the long run too.
Ready to Put Together an Eye Care Routine of Your Own?
Once you understand the different steps involved, putting together an eye care routine really couldn't be any simpler. Identify your skin type and main skin concerns and then pick out a cleanser, eye serum, eye cream, and sunscreen that match your needs.
Follow your new eye care routine consistently and it won't be long before you start to notice your eye area taking on a brighter, tighter, and more youthful look.
Click here to browse more bestselling products from Lavelier.