With so many skincare products out there containing potentially harmful chemicals, it's no surprise that more and more people have been turning to cosmetics that have been made with natural ingredients. From aloe vera to coconut, nature is brimming with plants that boast beautifying properties, each one capable of boosting the complexion in multiple ways.
Here at Lavelier, we try to harness the power of these natural ingredients as much as possible. The botanicals that we use in our formulas have not only been used by humans for centuries, but they also have plenty of modern-day scientific research backing up their efficacy. If you've been looking for a way to achieve flawless skin, here are 14 natural ingredients that you should definitely start using:
1. Aloe Vera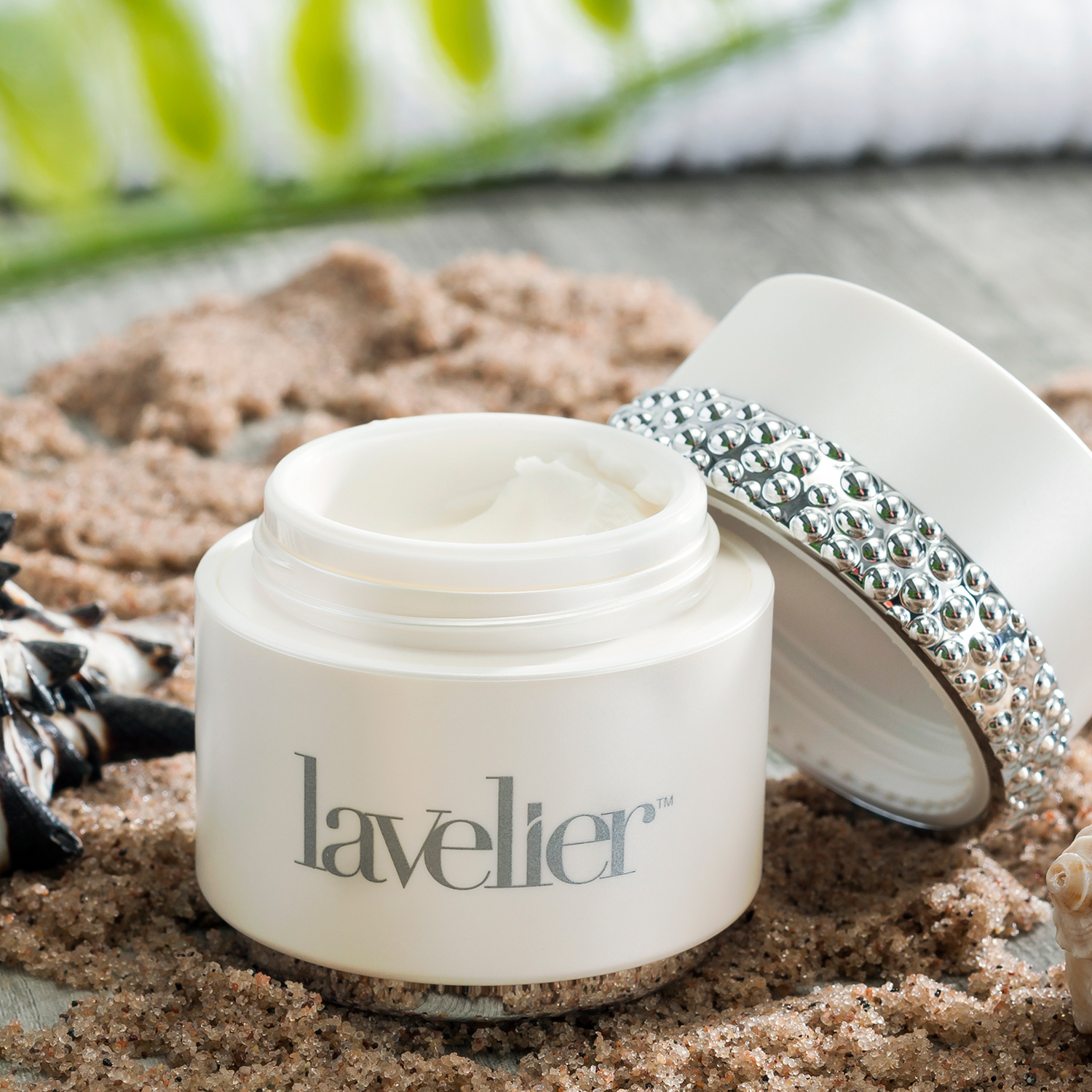 Let's begin with one of the most popular botanicals in the industry; aloe vera. Thanks to how it soothes the feeling of inflammation, it's a go-to for people dealing with sunburnt skin. However, this plant has so much more to offer too…
Aloe vera is loaded with roughly 75 bio-active compounds. From vitamins and minerals to enzymes and sugars, this is an ingredient that can help with everything from fading the visibility of dark spots to reducing the appearance of fine lines and wrinkles.
With that said, its hydrating properties reign supreme. It's a humectant that binds moisture to the skin, and moisture is everything if you want flawless skin. The more moisture your skin has, the brighter it will glow!
You'll find aloe vera in several Lavelier products, with the Marine Deep Moisturizer being particularly effective at hydrating and moisturizing the skin.
2. Coral Seaweed
Coral seaweed isn't an ingredient that's commonly seen in skincare products, yet you'll find it in every single Lavelier formula. It's our signature ingredient, and for good reason…
Coral seaweed extract is a superstar at firming and volumizing the look of thin and crepey skin. It leaves the skin barrier feeling supported, which, in turn, improves skin moisture levels. This leaves the skin looking bright, plump, and smooth.
The bioactive compounds in coral seaweed have also been proven to reduce the appearance of photoaging. This refers to the visible signs of aging that have been caused by sun exposure, meaning fine lines, wrinkles, sagging skin, and discoloration. Coral seaweed can help to recalibrate your complexion to leave you looking smooth, soft, even, and unblemished.
3. Grape Seed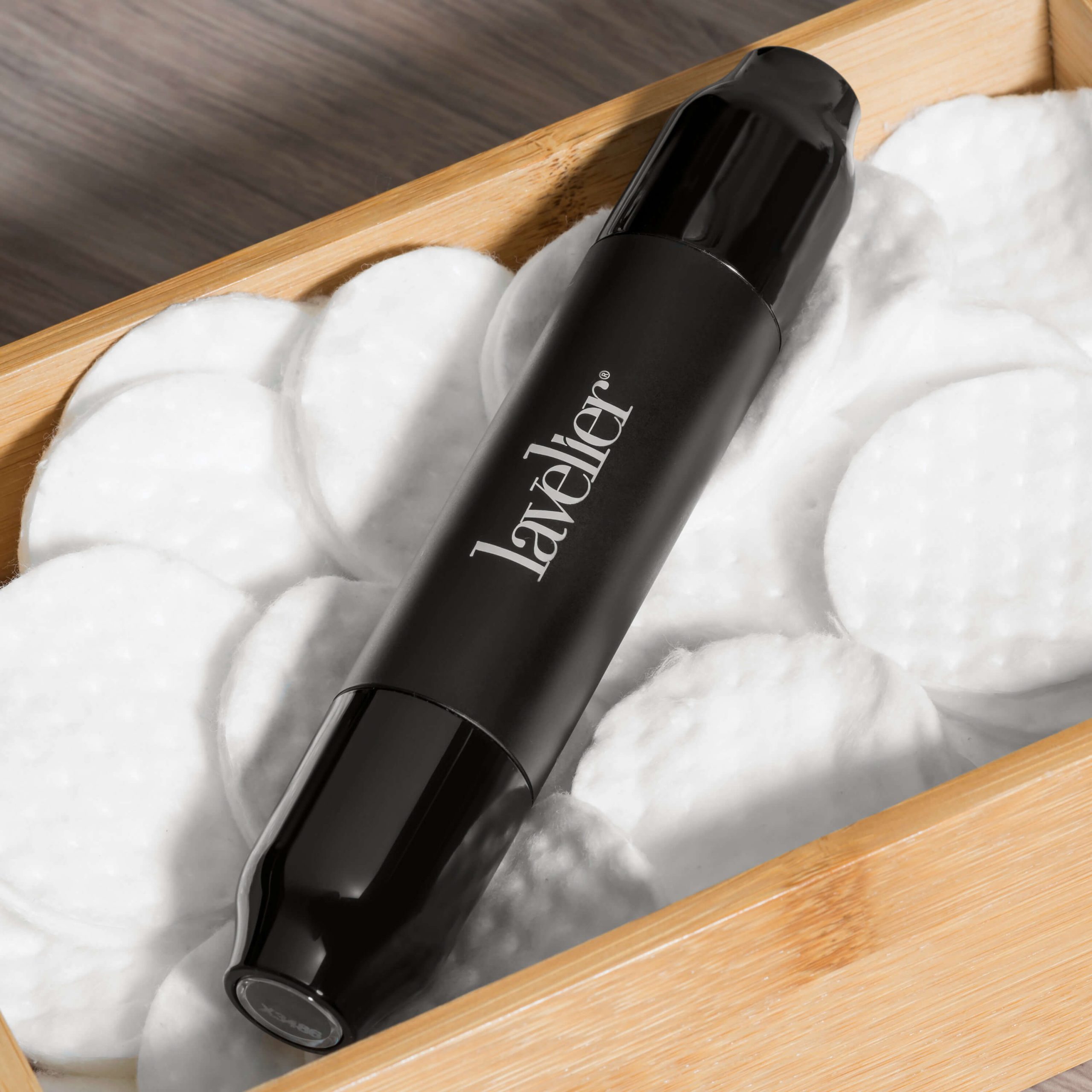 They may not look like much, but grape seeds are densely packed with antioxidants, flavonoids, and a number of other compounds that are necessary for flawless skin. The extract is primarily loved for how it can help to reduce the appearance of UV-induced skin damage. However, thanks to its fatty acid content, it's also a fantastic ingredient for moisturizing the skin.
Grape seed extract can diminish the look of fine lines and wrinkles too. This is why we've used it in our Coralline Collagen Wrinkle Alpha Treatment. In this formula, grape seed extract is combined with a number of other natural ingredients that provide instant results when it comes to smoothing and firming the appearance.
4. Lily
You're probably familiar with the lily flower, but did you know that this natural ingredient boasts a number of skin benefits? 
Officially known as Lilium Candidum Flower Extract, lilies have a soothing effect on the complexion. They calm the feeling of inflammation to give the skin a balanced finish.
Lily extract is also loved for how it reduces the appearance of skin aging. It moisturizes the skin too, making it a must in your quest for flawless skin.
Lily extract is quite a rare botanical to find in skincare products. However, we've infused two types of the flower into the Blue Algae Calming Concentrate in our Blue Algae Beauty Skincare Duo. This solution contains the flower extract mentioned above. However, it also utilizes white water lily, aka Nymphaea Alba Flower Extract, to give you even more complexion-soothing benefits.
5. Green Tea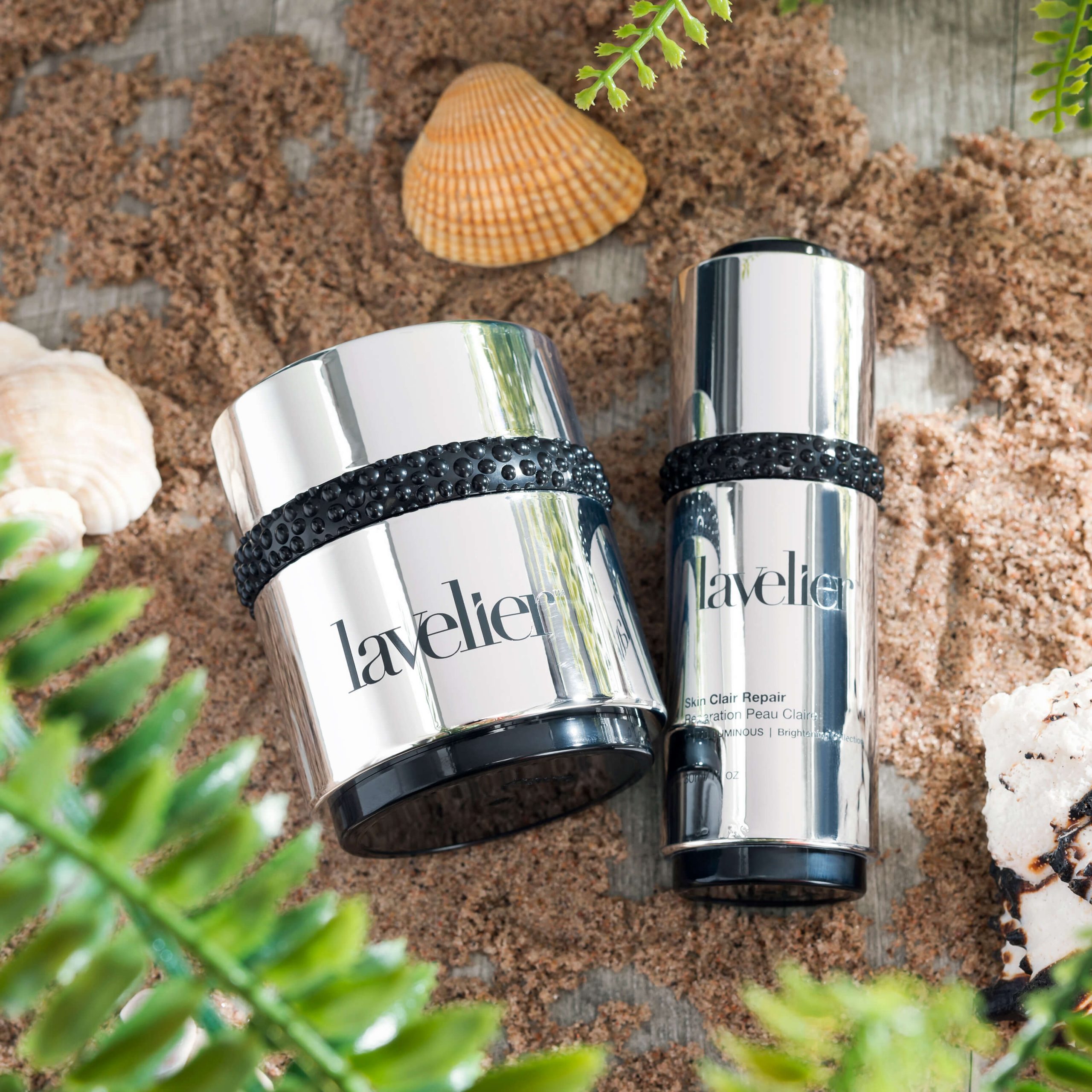 If an ingredient is referred to as a superfood in the culinary sense, then chances are that it will do your skin the world of good too, and green tea is no exception.
In fact, you're probably already well aware of the many benefits offered by this natural ingredient. It's famous for how it tightens the look of the skin and fights the appearance of fine lines and wrinkles. 
Green tea also contains polyphenols that have been proven to leave the skin feeling better protected against UV damage. That's why we've included green tea in our Divine Day Defense SPF 30. When green tea is combined with the UV-blocking agents in this formula, the result is a product capable of shielding your complexion from all of the visible harm that the sun can cause. You'll be able to spend time outdoors without worrying about sun damage.
6. Licorice Root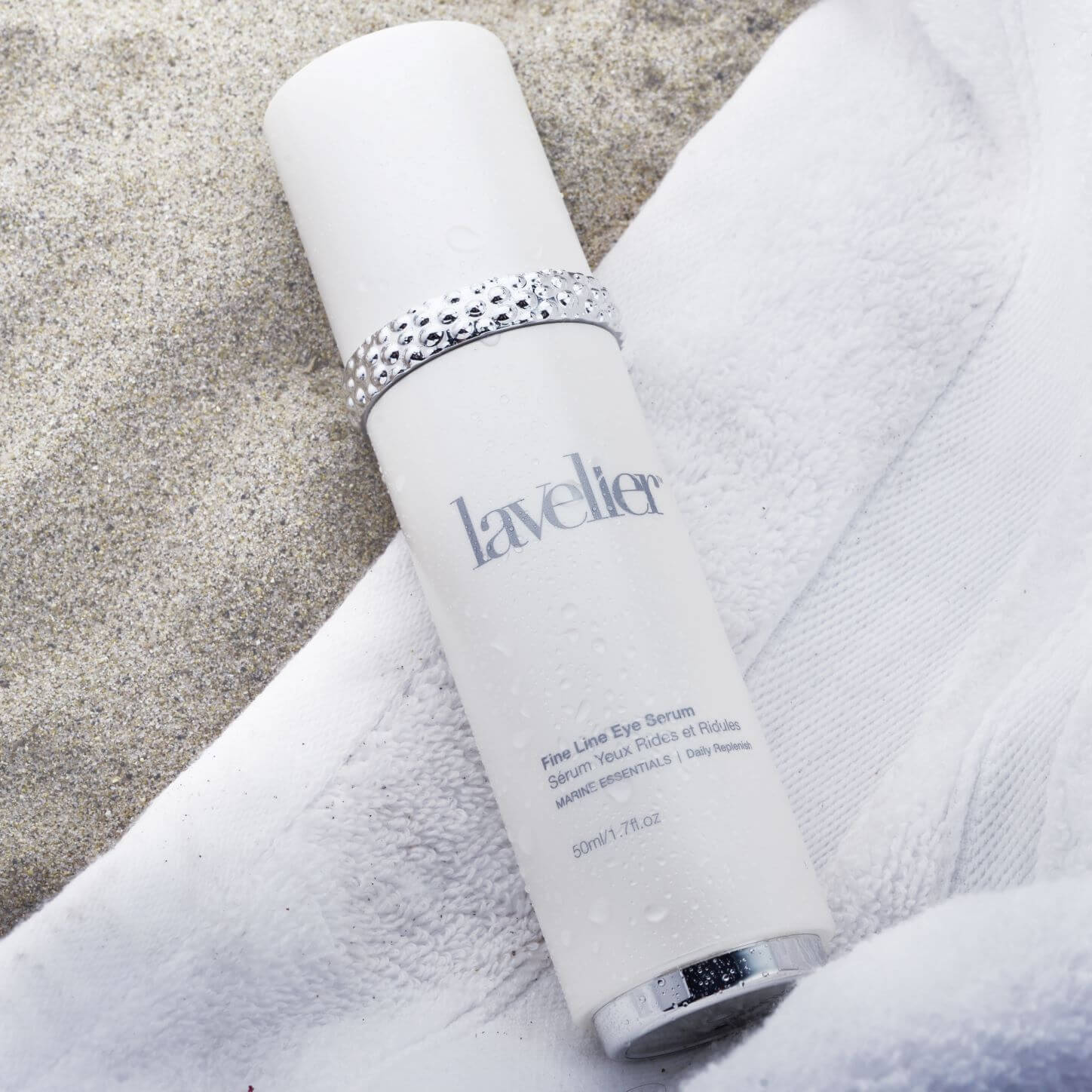 Not only is licorice loved for its distinct flavor, but the glycyrrhizin in its roots is a compound that's revered for how it can enhance the complexion.
Licorice root extract has a number of noteworthy properties, but its most important is its ability to fade the look of dark spots and other forms of hyperpigmentation. It lightens the visibility of discolored skin to even out the complexion.
Give this ingredient a try for yourself with the Lavelier Fine Line Eye Serum. It will reduce the appearance of shadows and discoloration around your eyes, while also plumping up the look of your eye area.
7. Lavender
Lavender is known for its calming properties in the aromatherapy world. Well, it has the same effect on your complexion when used topically. This natural ingredient will quickly soothe the visibility of redness, inflammation, and irritation, evening out the look of blotchy skin to give you a refreshed and balanced finish. Not to mention, it has an incredible natural scent!
You'll find lavender extract, along with a variety of other botanicals, in our Halophil Encapsulated Serum. With each dose of the serum individually packaged in a protective capsule, you can be certain that you'll be treating your skin to a highly potent formula each time you use it.
8. Sea Buckthorn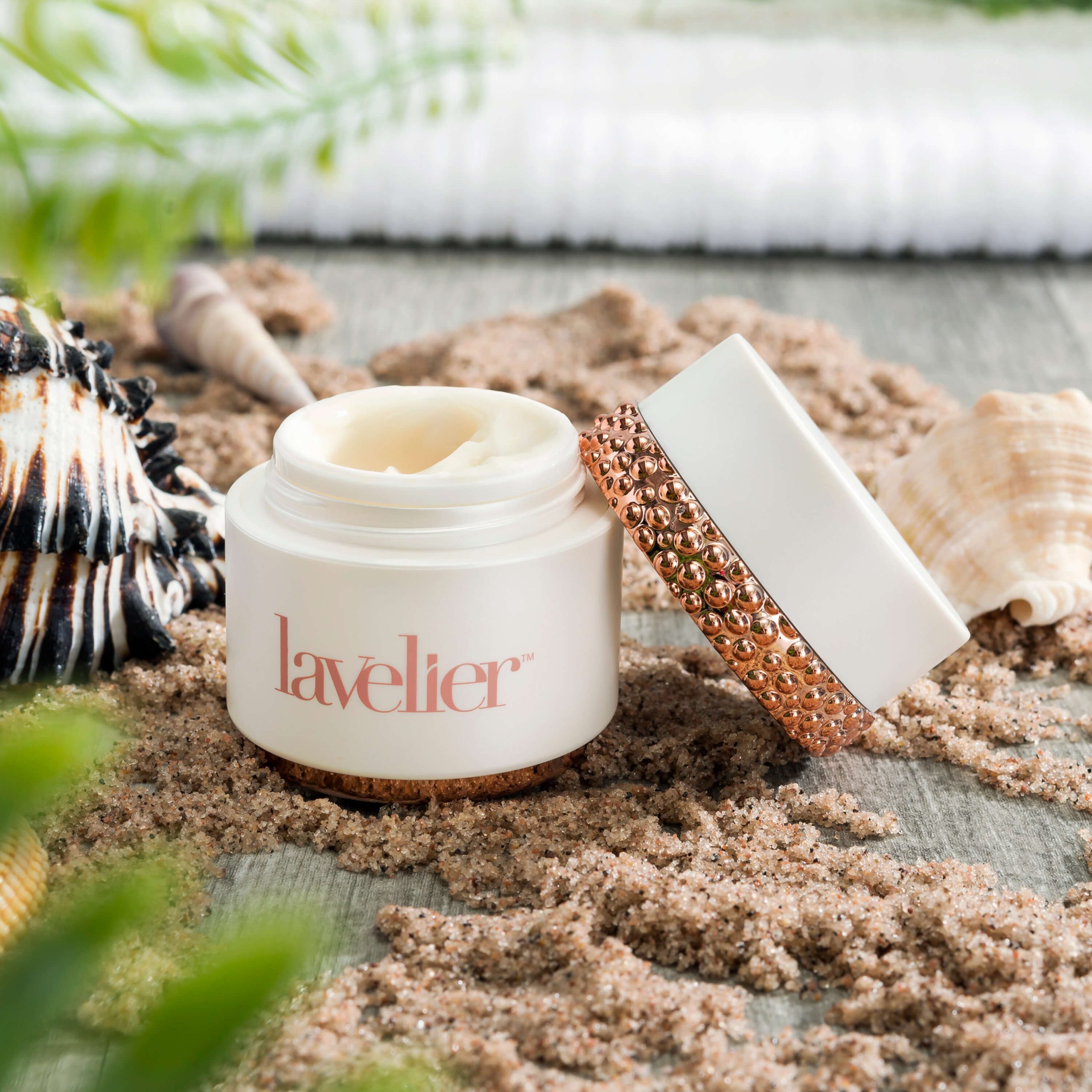 Sea buckthorn is another ingredient worth knowing about if you're trying to achieve flawless skin. It has historically been used as a medicinal ingredient. However, it has recently worked its way into the skincare world too.
The fact that sea buckthorn contains a balanced profile of fatty acids is why it's such a prized ingredient. It offers up an ideal ratio of omega-3s, omega-6s, and omega-9s, enabling it to hydrate, strengthen, and rejuvenate the feel of the skin. These essential fatty acids are something that every skin type would benefit from.
Experience this for yourself with the Lavelier HydroTherm Completion Creme. This formula not only offers intense hydration, but will also soften the appearance of fine lines while shrinking the look of enlarged pores.
9. Coconut Oil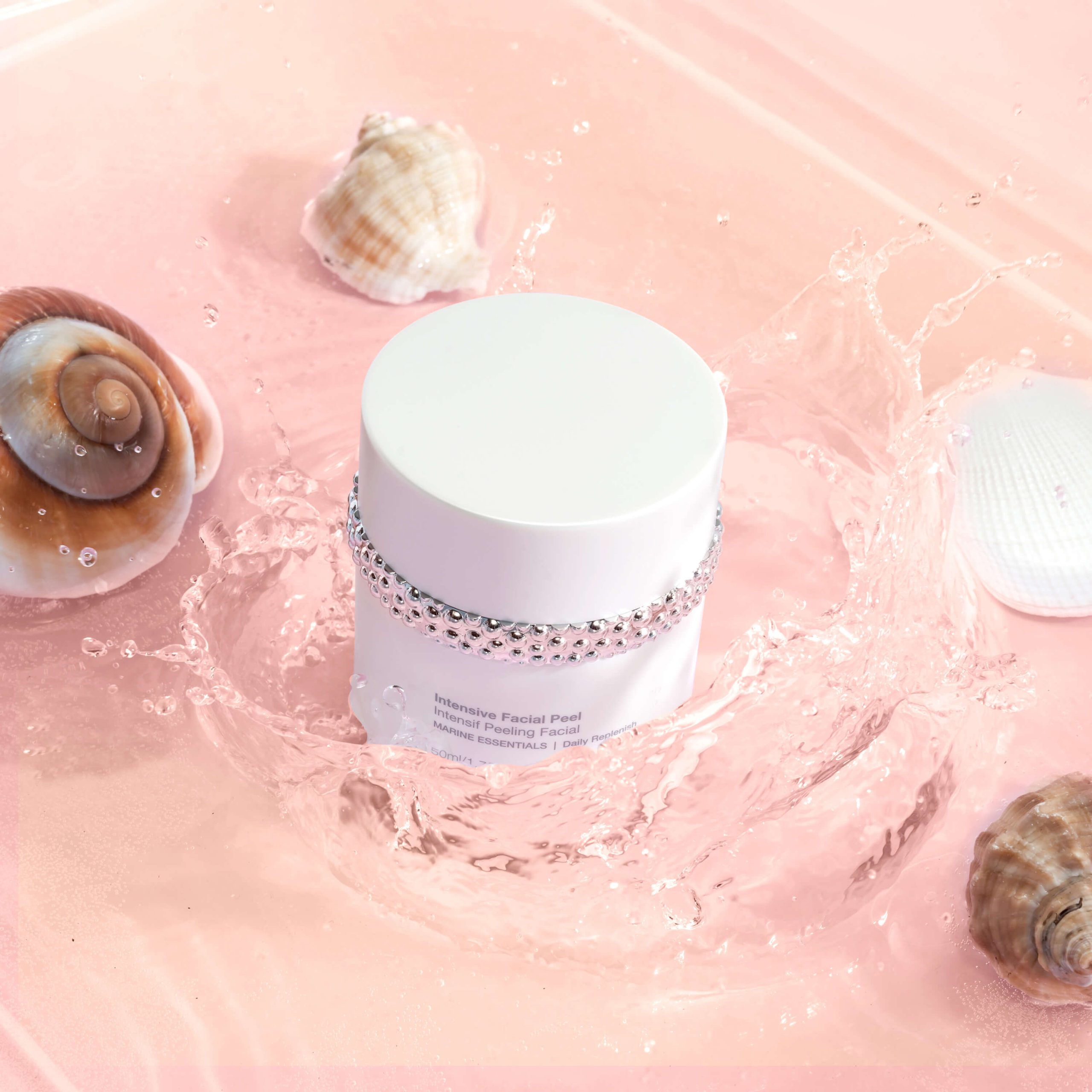 Most people are familiar with coconut oil. It's an ingredient that has been in the limelight a fair bit recently. Its popularity is down to how it has such a wide range of uses, one of which is as a skincare ingredient.
Coconut oil's biggest draw is how it moisturizes the skin. It functions as both an emollient and an occlusive. This means that it's able to fill in the appearance of any cracks and gaps in the skin while also forming a barrier over the skin's surface to prevent moisture from evaporating away.
The coconut oil in our Intensive Facial Peel does exactly that. It keeps the skin feeling shielded and protected after it has been exfoliated. This prevents it from drying out.
10. Cucumber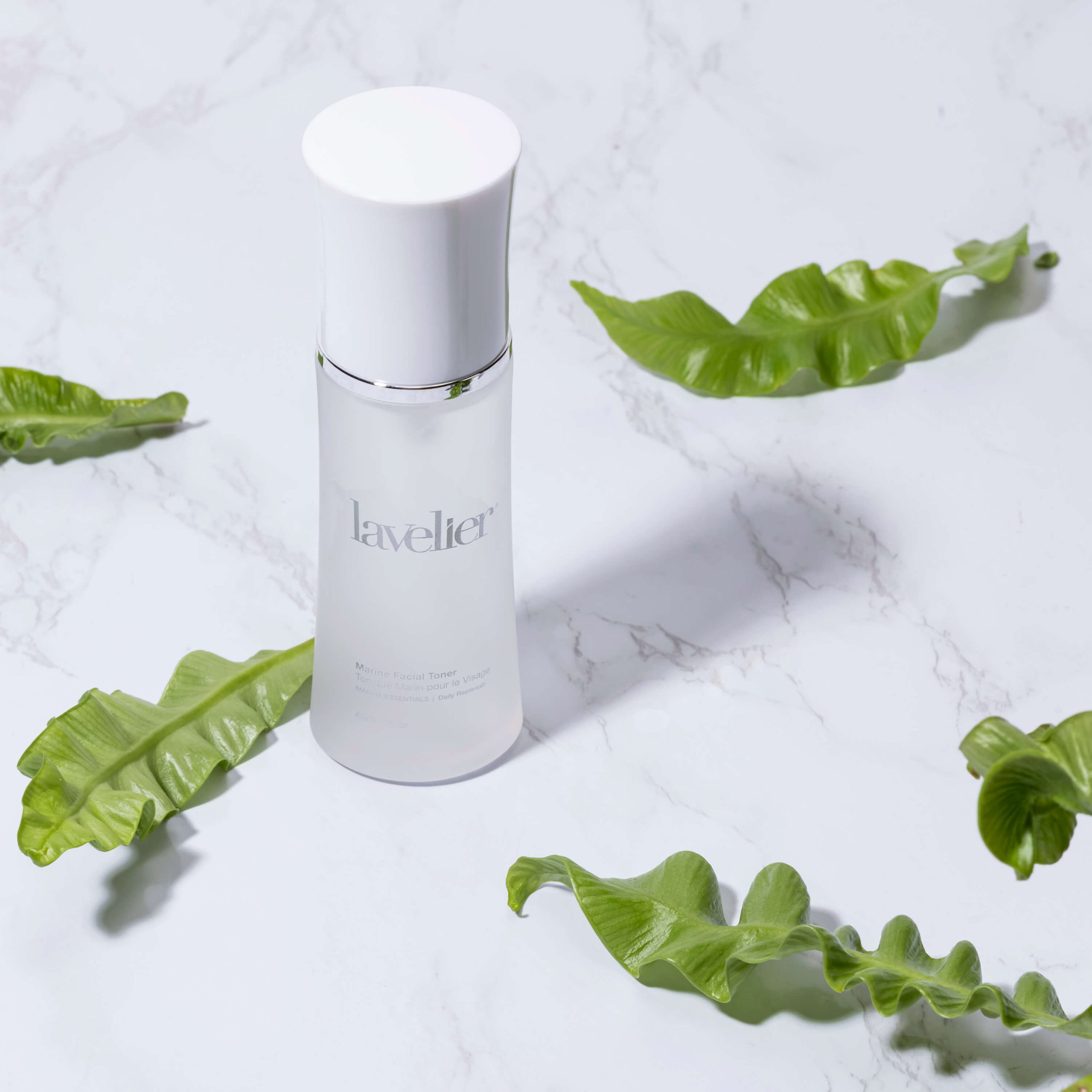 96% of a cucumber is water, giving it a higher water content than any other food. As a result, when used topically, cucumber extract is incredibly hydrating. It quickly plumps up the complexion to leave it looking bright and dewy.
Cucumbers are also known for how they soothe and de-puff the appearance. Placing cucumber slices on the eyes is an age-old remedy for dealing with eye bags, and the ingredient would have this same calming effect on other parts of your face too. 
That's why we've used cucumber fruit extract in our Marine Facial Toner. Combined with aloe vera leaf juice and coral seaweed, this toner is incredibly hydrating, making it the perfect post-cleanse treat.
11. Jojoba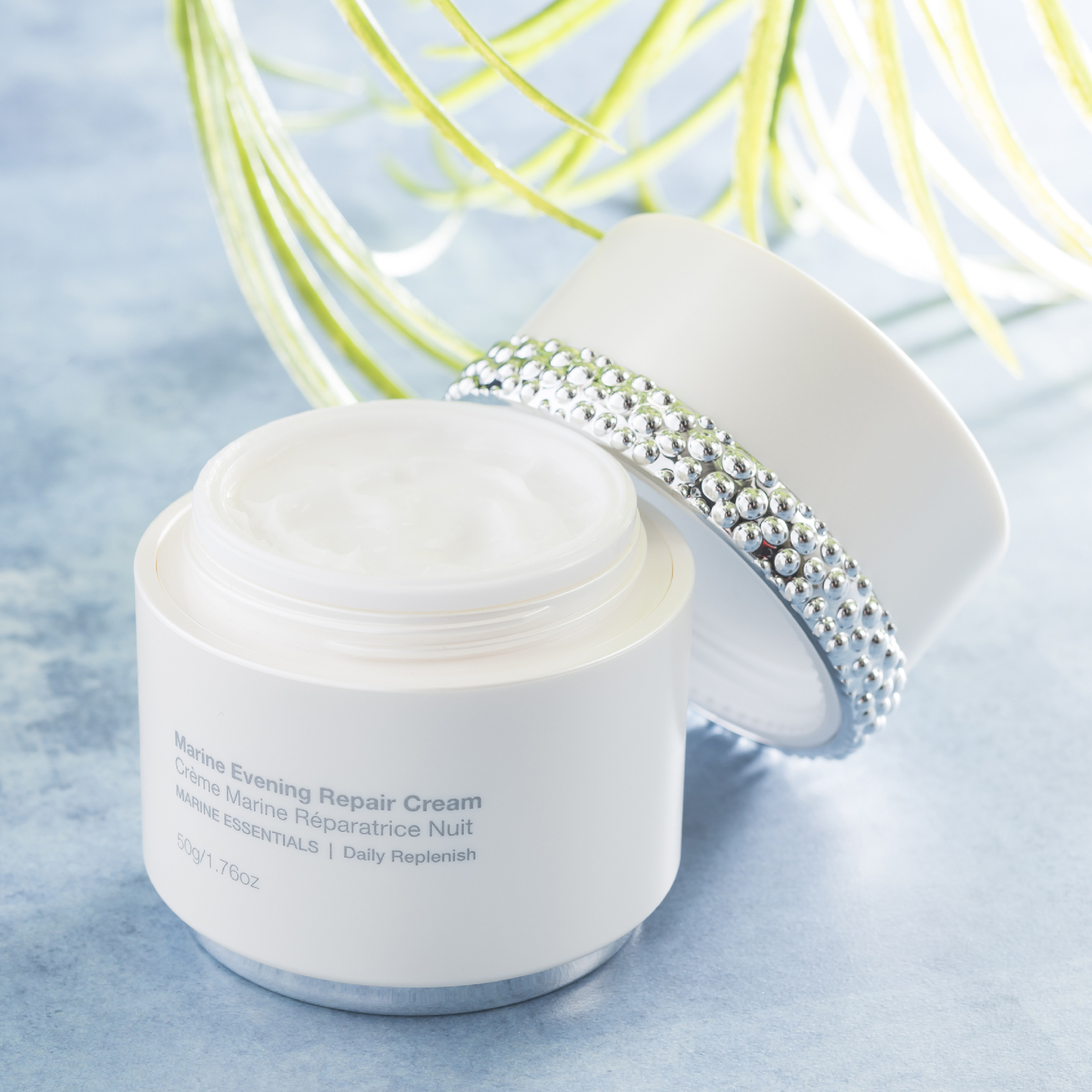 Many plant oils are infamous for how they can feel heavy on the skin, resulting in clogged pores and breakouts. However, jojoba oil is very different…
This nut-derived oil has a molecular makeup that's very similar to human sebum. It's quickly absorbed by the skin, after which it works to rebalance the complexion. If you have oily skin, jojoba oil will help you to feel less greasy, whereas those with dry skin will feel hydrated and moisturized after using this unique ingredient. It's a win-win for everyone!
That's why the Lavelier Marine Evening Repair Cream is ideal for all skin types. In this formula, jojoba oil is blended with a number of other hydrating ingredients to ensure that you wake up looking fresh and glowing.
12. Beech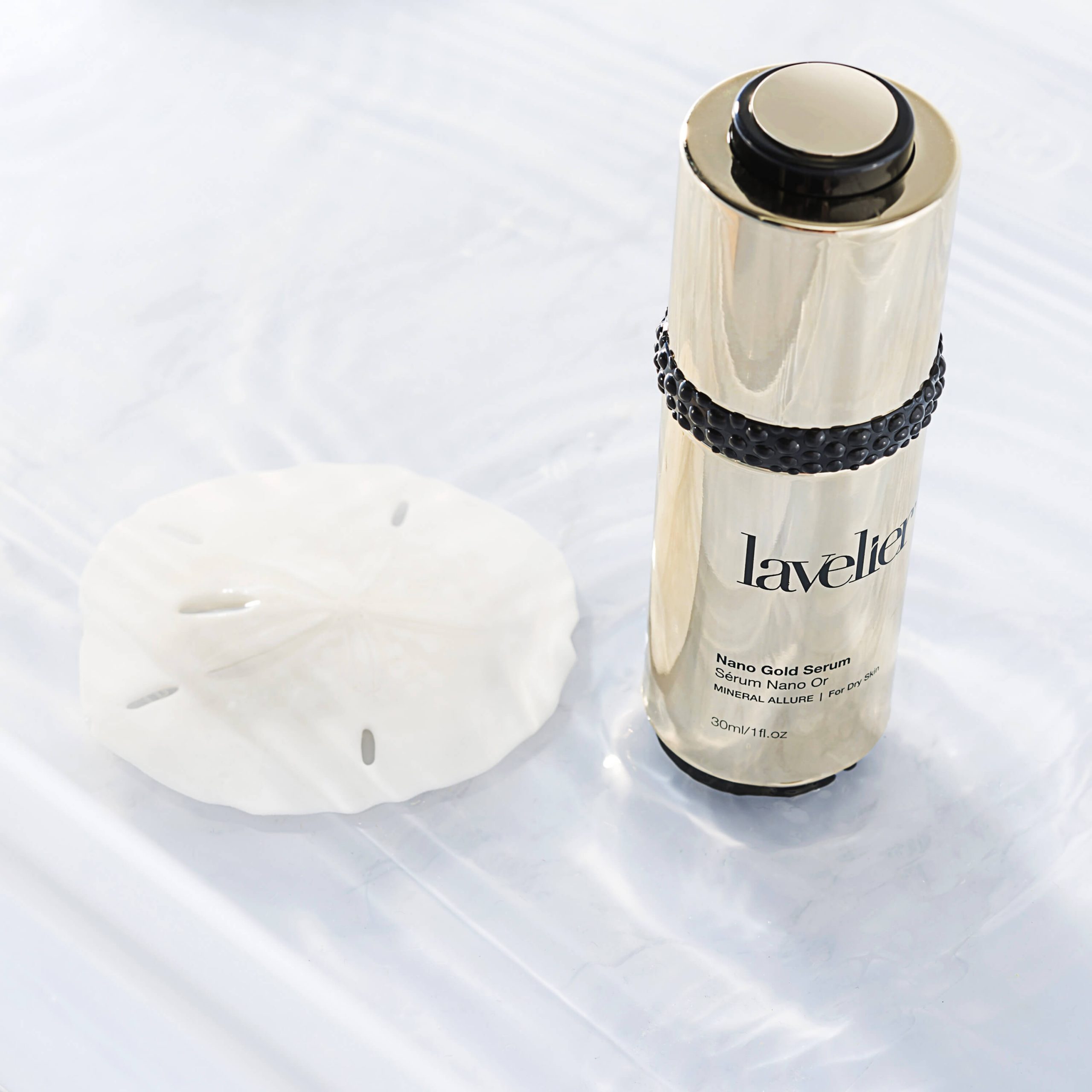 Beech trees certainly look majestic, but few people pay attention to the tiny buds produced by this plant. However, they're worth a second glance as they're a rich source of hydroxyproline. This active compound helps to boost the feeling of elasticity in the skin. It's a great ingredient to use if your complexion has been losing its firmness and structure due to aging.
You'll find beech bud extract in the Lavelier Nano Gold Serum (its official name is Fagus Sylvatica Bud Extract). Packed with antioxidants, this silky serum smooths and tightens the look of aging skin. It will give your complexion a bouncy and youthful finish.
13. Rosemary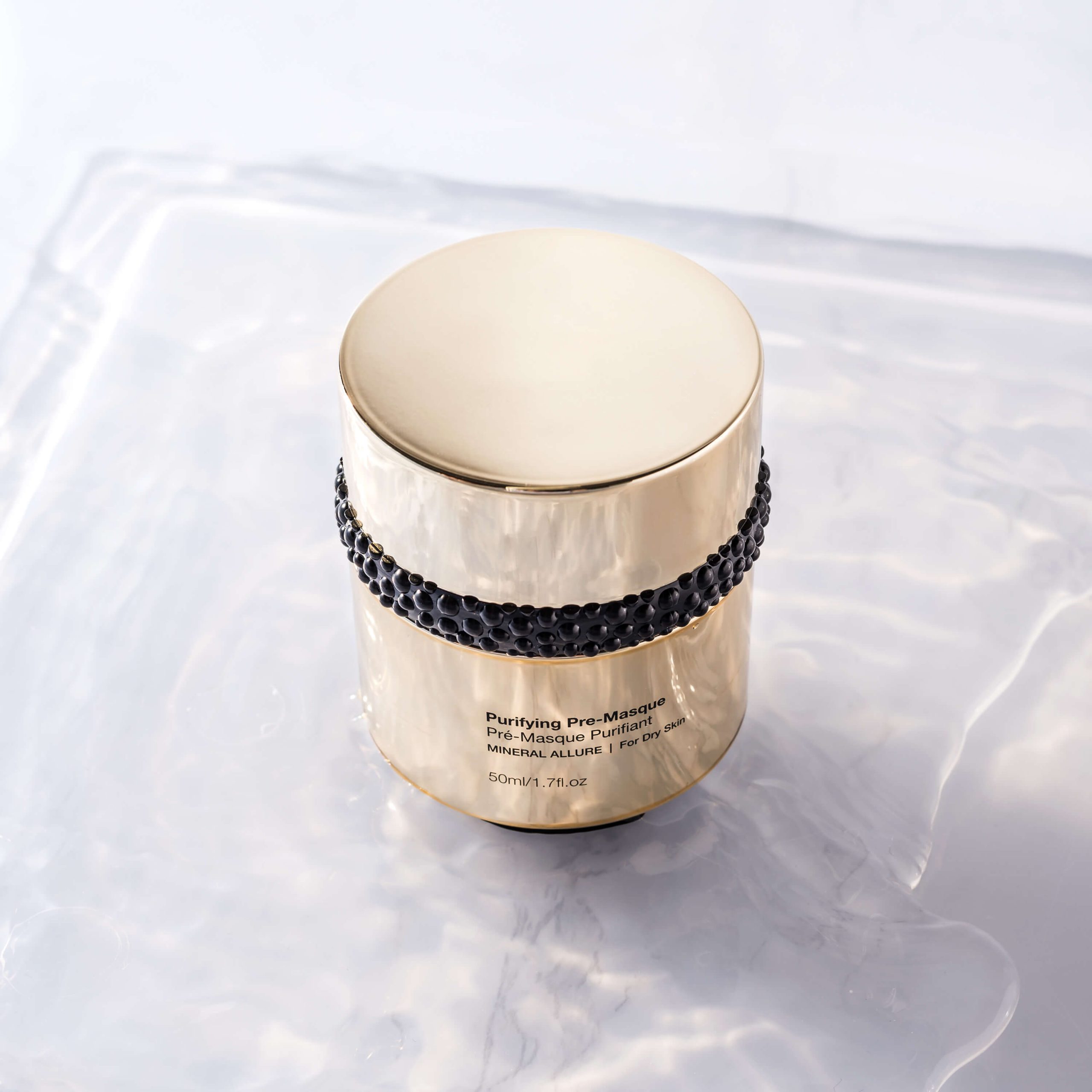 A popular culinary herb, rosemary is an ingredient that you'll often find in skincare products designed to cleanse the skin. It's great at reducing the feeling of oiliness on the skin, which is why you'll find it in Lavelier's Purifying Pre-Masque. 
This product will deeply cleanse the face of excess sebum before a face mask is applied. In addition to rosemary extract, it also contains a number of other antioxidant-rich compounds to leave your skin feeling perfectly prepped. Give it a try the next time you plan on masking and we're certain that you'll be impressed with the results!
14. Acai Berry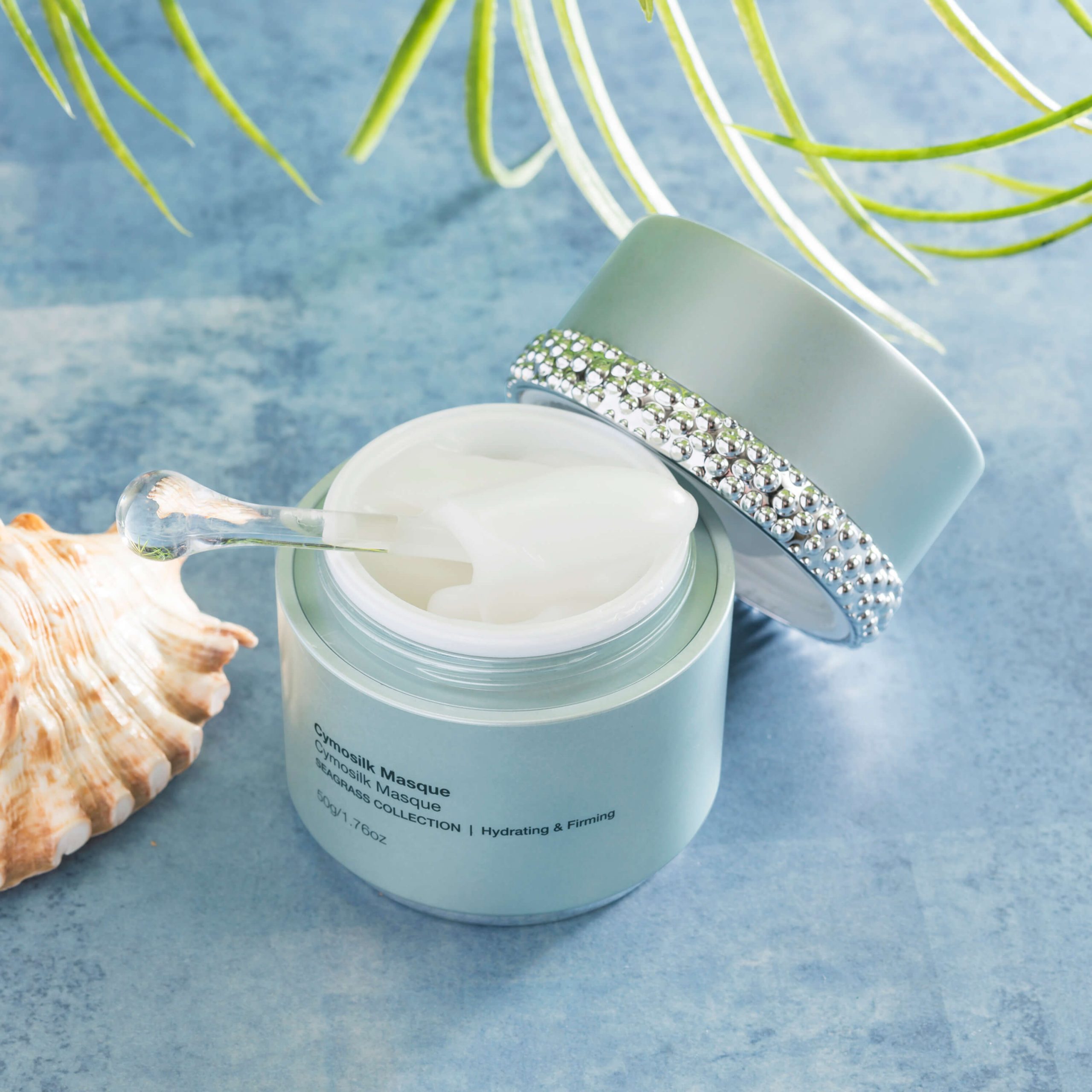 Here's another superfood that's worth adding to your skincare routine if you want flawless skin; acai berry. 
Native to South America, these grape-like fruits are believed to contain more antioxidants than just about every other berry out there. As a result, it's extremely effective at reducing the look of oxidative damage in the skin, meaning wrinkles and dark spots. If your skin is showing signs of sun damage, then acai berries can help.
Treat your skin to this superfruit with our Seagrass Cymosilk Masque. This face mask contains a number of other potent fruit extracts too, including chokeberry, bilberry, mangosteen, pomegranate, and goji.
Start Your Journey to Flawless Skin With Lavelier
Flawless skin doesn't appear overnight. Instead, you'll need to commit yourself to a good skincare routine, ideally one that contains several of the natural ingredients featured above. Once your skin is soaking up those botanicals on a daily basis, it won't be long before you start to see a significant improvement in your overall complexion.