As much fun as it may be to shop for new skincare products, it's important to also ensure that you trust, and like, the brands that you're buying from. After all, you don't want to spend your hard-earned cash on a company that uses harmful ingredients, or on one that chooses not to follow eco-friendly practices.
Fortunately, when it comes to Lavelier, there's plenty to get excited about. Here are 8 reasons to fall in love with Lavelier skin care:
1. Lavelier's Signature Ingredient is Red Coral Seaweed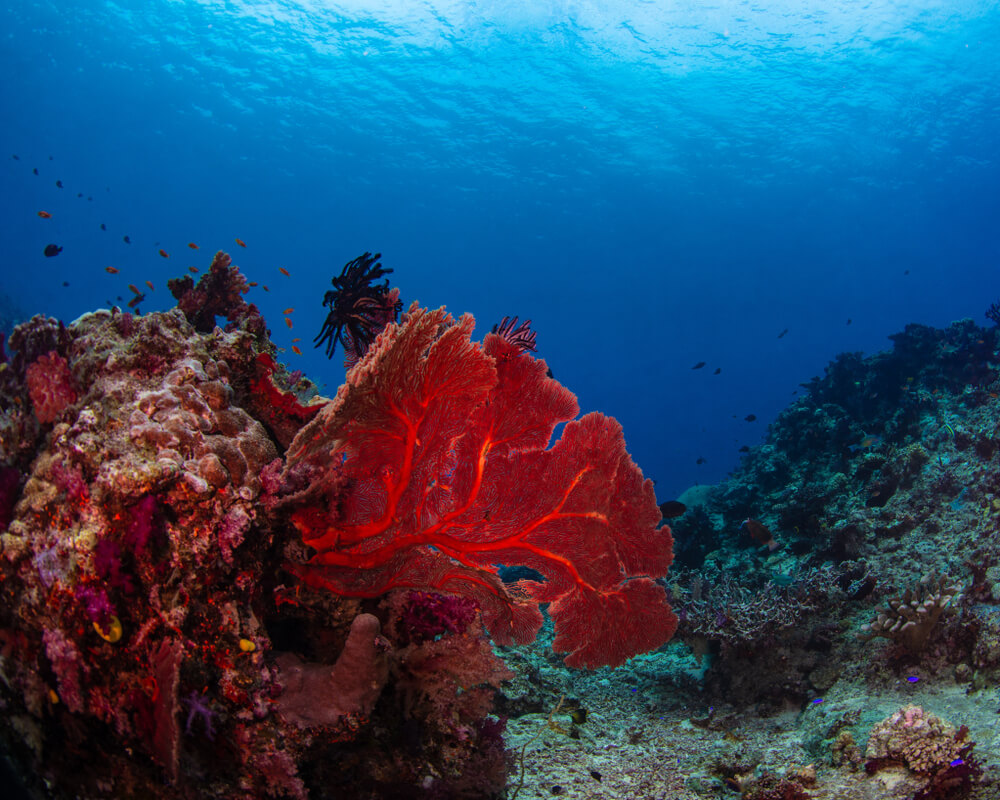 Red coral seaweed isn't an ingredient that's commonly found in cosmetics, which is why people quickly fall in love with our brand once they realize that each and every Lavelier skin care product has been infused with this marine botanical. It's our signature ingredient, and it's one that we're deeply passionate about.
Why? What's so great about red coral seaweed?
Well, for starters, it's a rich source of vitamins A, C, E, and K. These vitamins, along with the essential fatty acids that can be found in coral seaweed extract, not only help to improve how thick and resilient the skin feels, but they also stall and reduce the appearance of skin aging.
Seaweed is packed with natural humectants too. These are compounds that have moisture-binding properties. This is why coral seaweed is loved for how it plumps up the complexion, giving the skin a soft and supple glow.
Seaweed is also known for how it soothes the feeling of inflammation. This makes it safe to use even on sensitive skin – it will leave your skin looking calm and balanced.
Finally, let's not forget how seaweed can brighten the appearance. If you've been struggling with hyperpigmentation, seaweed can help. It'll fade the visibility of those dark marks while giving the rest of your skin a luminescent radiance.
2. Lavelier Skin Care Formulas Contain Advanced & Proven Ingredients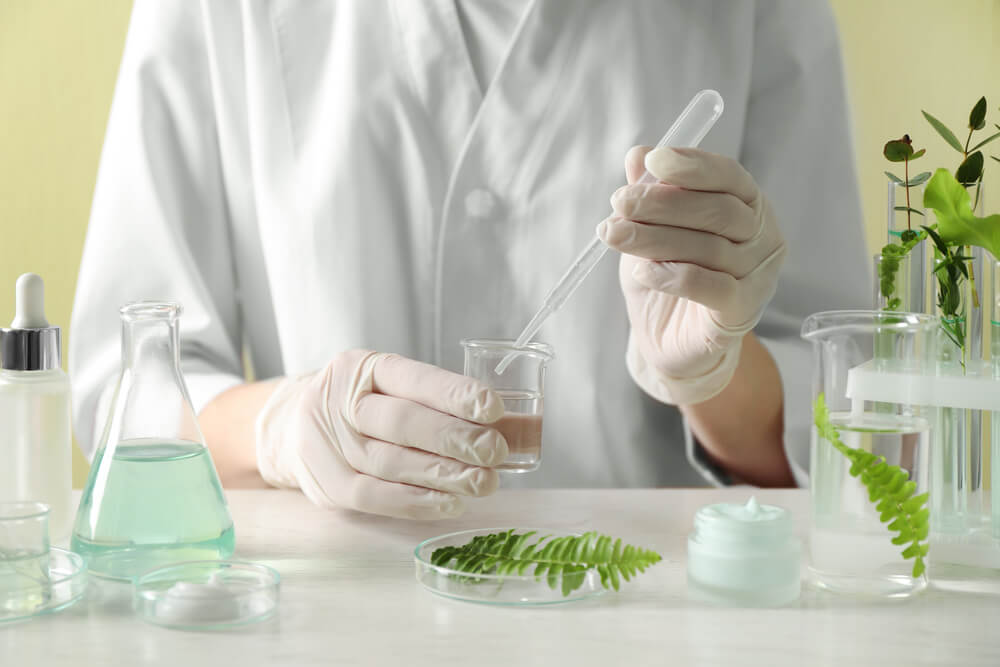 While seaweed may be the star of the show when it comes to Lavelier skin care formulas, we also make use of several other noteworthy, cutting-edge ingredients. When combined with the diverse array of benefits offered by red coral seaweed, these ingredients are able to provide spectacular results.
One example would be mandelic acid. It's a very underrated alpha-hydroxy acid. It may not find itself in the spotlight quite as much as glycolic acid or lactic acid, but it's equally worthy of a place in your skincare routine. In fact, unlike the other AHAs out there, mandelic acid has quite a large molecular size. This makes it far gentler on the skin, doing away with the side effects that other AHAs can trigger.
You'll find mandelic acid in the Lavelier Intensive Facial Peel. It's combined with bamboo powder to thoroughly exfoliate your skin. However, this formula also contains several hydrating compounds and antioxidants to keep your skin looking its best post-peel.
Myristic acid is another ingredient that you may not have heard of. Infused into the Lavelier Eye Firming Concentrate, this compound, which can be found in certain plants, has been proven to diminish the look of inflammation in the skin.
Of course, Lavelier skin care isn't all about acids. Our products are loaded with a number of skin-loving botanicals too. Again, many of these are hard to find elsewhere, such as the white waterlily flower extract and the purslane extract in our Blue Algae Beauty Skincare Duo.
Basically, no matter which Lavelier skin care products you end up purchasing, you're guaranteed some top-notch ingredients. This is just another one of the reasons why people fall in love with our brand!
3. Each Lavelier Collection Caters to a Different Visible Skin Concern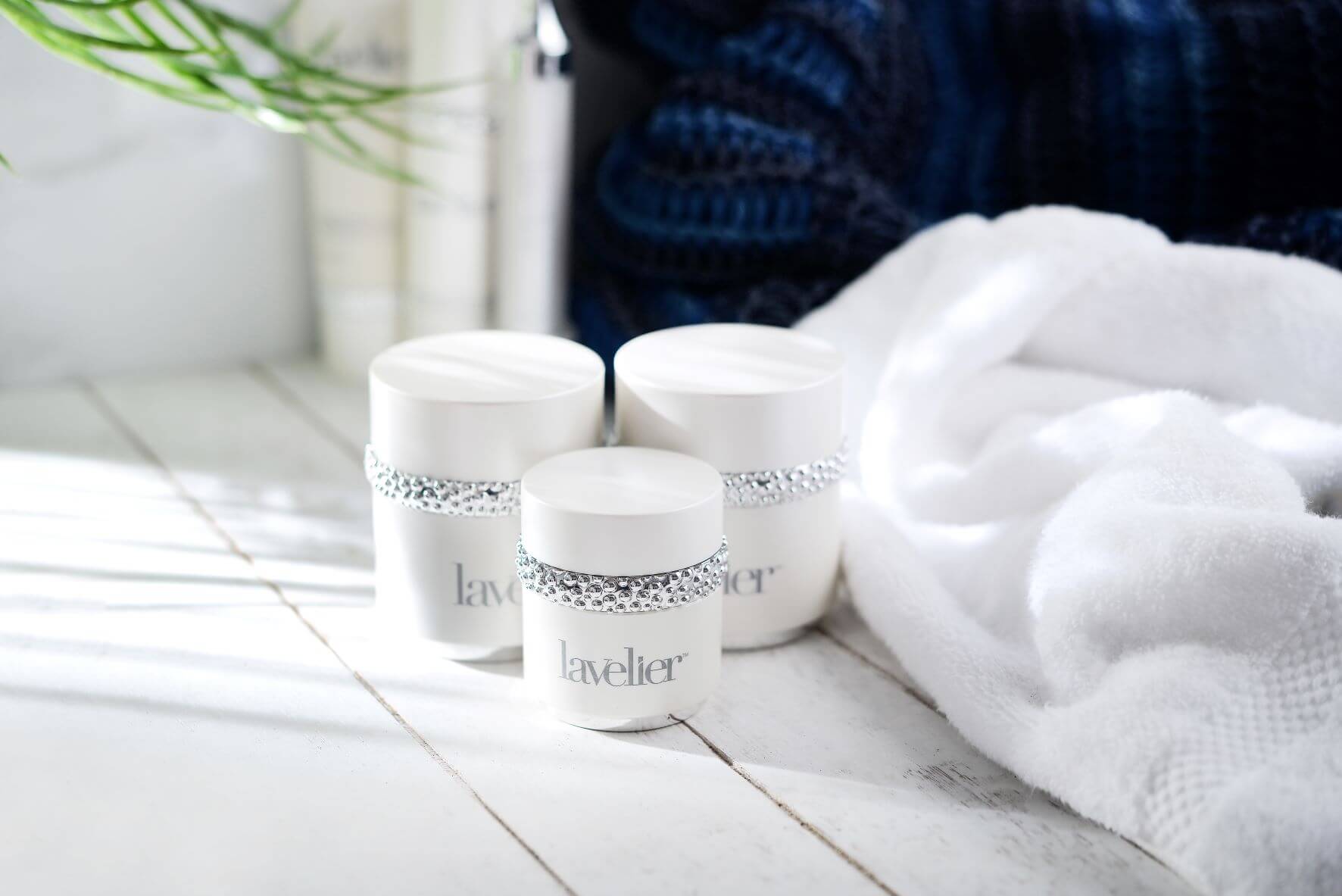 There's nothing quite like the convenience of an all-in-one skincare product. However, if you're trying to target a specific visible skin concern, then those multi-purpose formulas are unlikely to cut it. Instead, you need products that have been designed specifically for the issue that you're trying to treat.
That's where Lavelier skin care comes in. No matter what your skin may be going through, one of Lavelier's collections will no doubt give your complexion the extra love that it needs.
Take the Coralline Collection as an example. If your skin has been looking as though it's losing its firmness and starting to sag, you'll love the products in this collection. They've all been designed to strengthen and support the feel of the skin. This gives the skin a fuller and more voluminous look. 
On the other hand, if you're dealing with dryness, then the Mineral Allure Collection is what you need. These products will leave dry, tired, and rough skin feeling supple and replenished. They contain ingredients that deeply hydrate and moisturize the skin, along with compounds that give the skin barrier a stronger feel. This helps to prevent more dryness from making an appearance.
Skin concerns change with time. This makes it wise to have a brand that you can turn to whenever you notice something going on with your skin. Let Lavelier be that brand and your skin will never go without!
4. Lavelier Sells Sun Protection Too!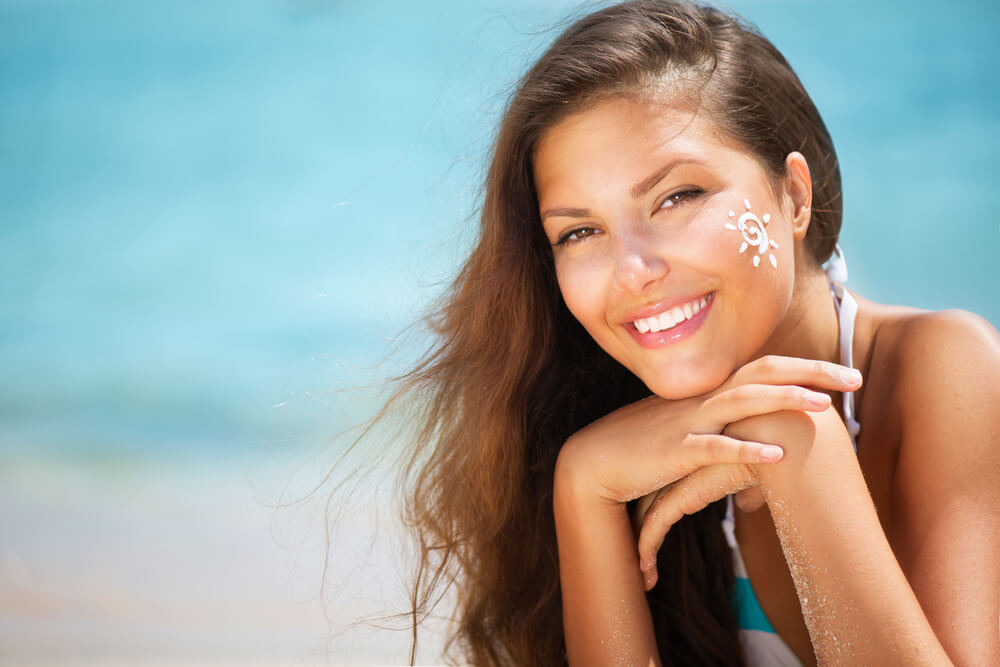 Everybody should be using sunscreen on a daily basis. Arguably one of the most important skincare products out there, a good sunscreen will keep your skin shielded from the sun's UV rays.
You probably already know how damaging those UV rays can be. Not only do they accelerate the skin aging process, but they also lead to dark spots, sagging skin, and, of course, skin cancer. This is why sunscreen is a non-negotiable part of any skincare routine.
While that may be the case, a good sunscreen isn't easy to find. However, that's exactly why so many people have fallen in love with Lavelier skin care – our SPF cream is absolutely exquisite. 
The Divine Day Defense SPF 30 is a lush but lightweight moisturizer that boasts SPF 30. This is the recommended SPF for most people, although those with ultra-sensitive skin may require something a little stronger. 
However, what makes this Lavelier skin care product extra special is the fact that it isn't just a sunscreen. Instead, this moisturizer is also packed with a number of ingredients that brighten the complexion while targeting the appearance of aging. From vitamin E to aloe leaf extract to green tea extract, this formula takes the concept of sunscreen to a whole new level!
5. Lavelier Skin Care Focuses on Both the Face & the Body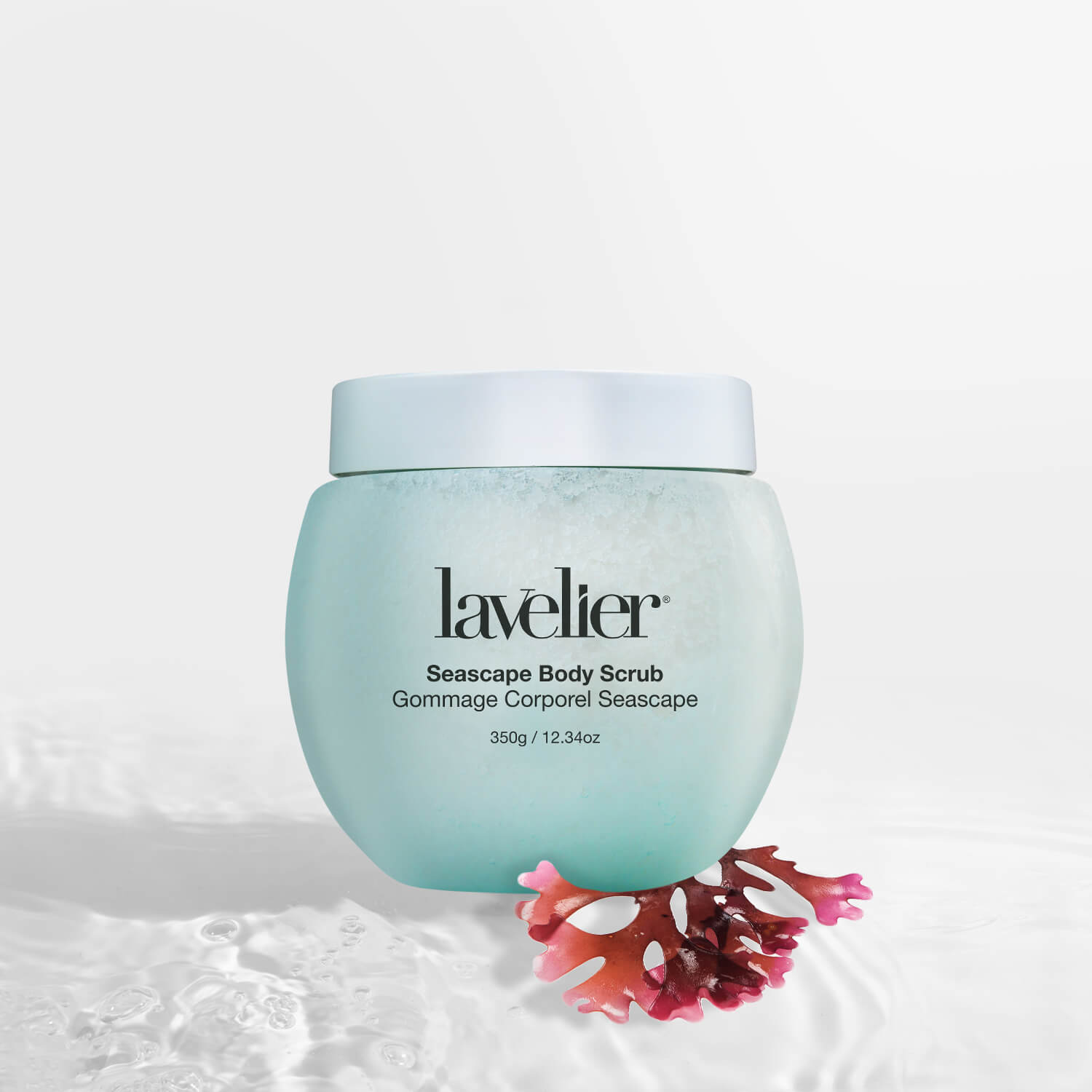 So far, all of the Lavelier skin care products that we've mentioned have been designed for the face. However, don't forget that the skin on your body needs some love and attention too! That's yet another thing that sets Lavelier apart from the crowd – not only do we craft skin care products for the face, but we have a gorgeous range of products formulated for the body too!
One of our most popular is the Seascape Body Scrub. Just like all Lavelier skin care products, this salt scrub contains red coral seaweed extract. The hydrating and complexion-plumping effects offered by the seaweed perfectly complement the salt, leaving the body looking smoother, softer, and more toned.
For true indulgence, follow up with the Seascape Body Butter once you step out of the shower. With shea butter as its base, this velvety blend will intensely moisturize your skin, leaving your body glowing!
6. Lavelier's Product Packaging is Recyclable
Packaging for beauty products usually contains a variety of materials, and many of these are not recyclable. If you're someone who tries to make environmentally-friendly choices whenever possible, then you'll appreciate how Lavelier strives to be different in this aspect.
All Lavelier skin care packaging is recyclable. This means that you can pamper your skin with all of your favorite Lavelier skin care products without having to worry about contributing to landfill waste. It's a win-win!
7. Lavelier Products Aren't Tested on Animals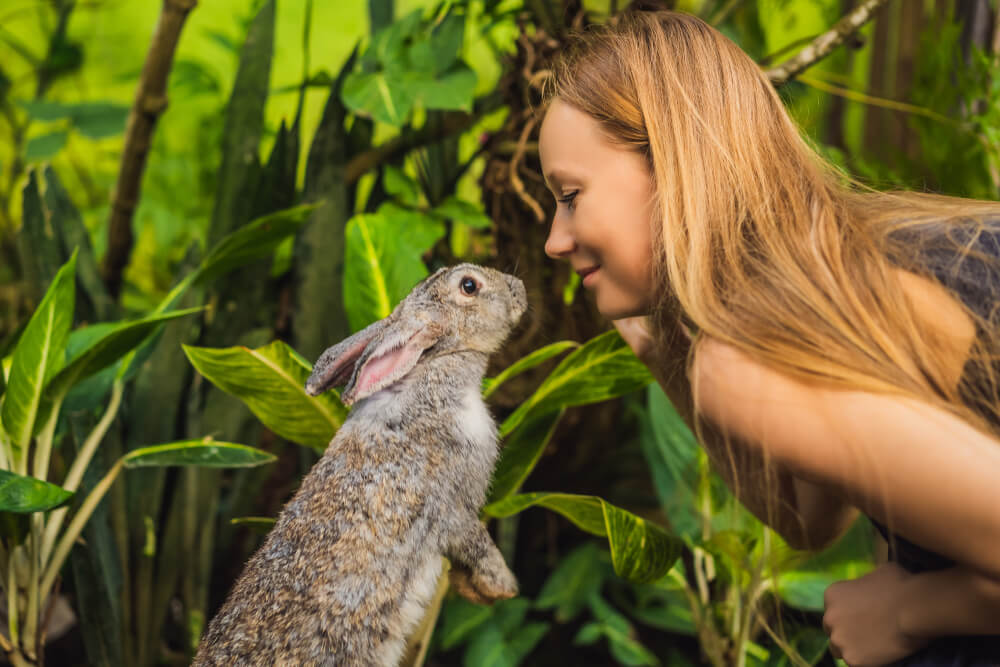 These days, testing cosmetic products on animals is unarguably unnecessary. There are so many other alternative testing methods out there. In fact, many would debate that the results gained from animal testing should always be deemed inconclusive. Why? Well, just because certain ingredients can be tolerated by an animal doesn't mean that they'll definitely play well with human skin.
So, why do so many skincare companies still partake in animal testing?
Simply put, it's the lower-cost option. This is why so many people are now starting to lose trust in companies that test their products on animals. After all, these are companies that put the bottom line above everything else, so how can they be trusted with something as precious as your skin?
Instead, people have been turning to brands that have a firm stance against animal testing, like Lavelier. We're proud to say that none of our products have been tested on animals.
And, when it comes to testing, all Lavelier skin care products are tested in the USA. This enables us to put the highest standards in place when it comes to quality control. As a result, you'll find that quality is always reliably consistent in all of our products.
8. Lavelier Skin Care Products Really Do Work!
Want to know the number one reason why people fall in love with Lavelier skin care? It's a simple one; our products really do work.
How many times have you purchased a new skincare product that promises the world, only to be disappointed by the results? Chances are, that's happened one too many times. However, turn to Lavelier skin care products and you'll never feel that way again.
Don't want to take our word for it?
That's understandable. However, have a read through some of the many Lavelier skin care reviews out there and you'll soon see that our brand has plenty of true fans.
People love how Lavelier skin care products can be trusted to do what they say they will. Whether it may be reducing the appearance of wrinkles, evening out discolored-looking skin, or anything else, our products are rated 5* because of how effective these formulas really are.
Summary
If you're looking for a skincare brand that you can depend on, then Lavelier definitely won't disappoint. From the high-quality, science-backed ingredients that we use in our formulas to our wide range of products that help with so many visible skin concerns, give our products a try and it won't be long before you've fallen madly in love with Lavelier skin care too!
Click here to explore more of Lavelier's bestselling skin care products.