It's that time of the year when you get together with your loved ones and make happy memories. Gifts are a way to show people in your life that you appreciate and love them. And Lavelier might have just what you need!
Our curated gift sets leave little to be desired if you're a true skincare buff. The Lavelier brand focuses on the superb skin-beautifying properties of red coral seaweed. Our skincare line offers a variety of collections to address your specific visible skin concerns. We've bundled up some of our bestsellers to create gift sets for every occasion.
It's time to explore the magnificent world of Lavelier with our exclusive skincare gift sets. We have five sets available, each designed to cater to a specific list of skin concerns. So, let's take a closer look at what these amazing skincare gift sets are packing!
1. The Night Care Set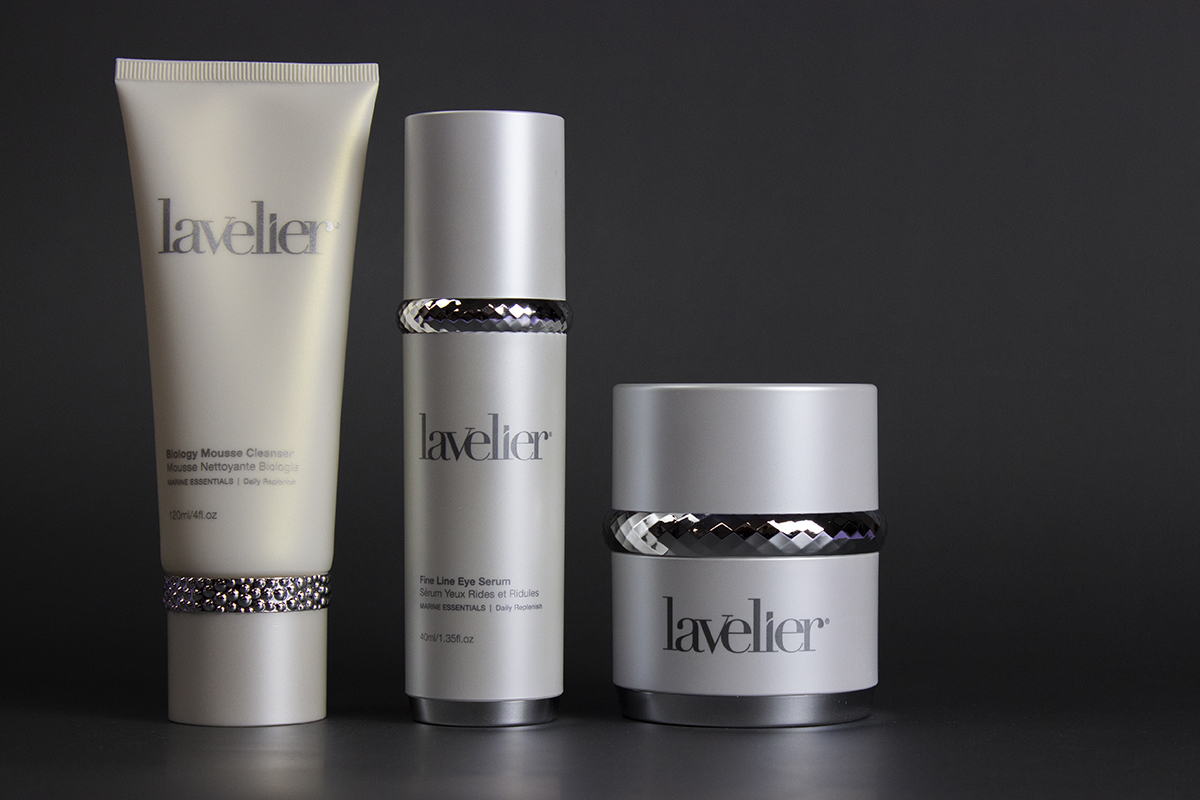 It's time to upgrade your nighttime skincare routine with the Lavelier Night Care Set. This kit features a cleanser, an invigorating eye serum, and a rich night moisturizer to leave your skin looking clarified and feeling super-soft! Hyaluronic acid is the key ingredient in our exclusive eye serum and moisturizer to help revive the look of dull skin and make it appear plump and restored.
Biology Mousse Cleanser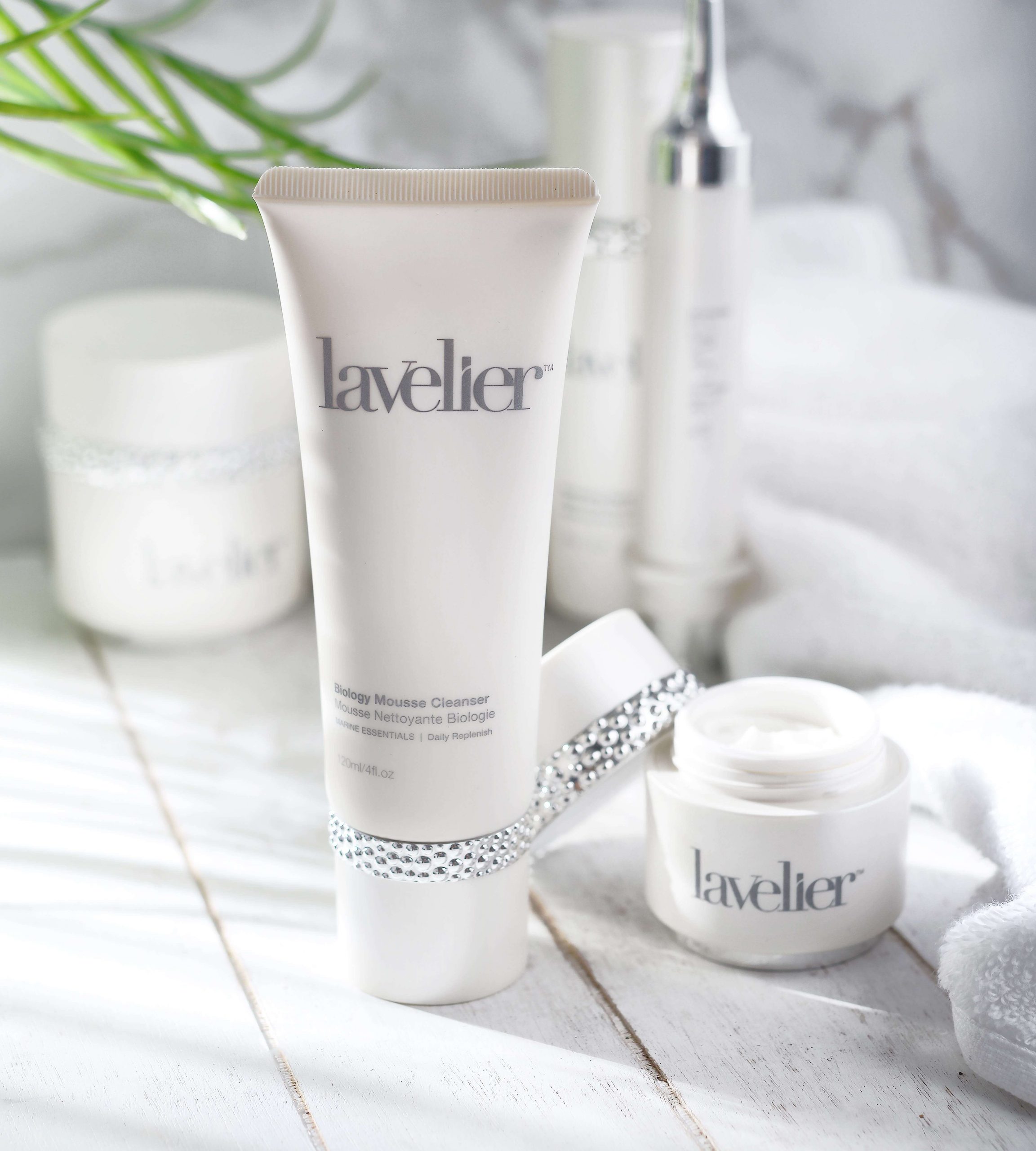 Our Biology Mousse Cleanser is a refreshing blend that's designed to renew and invigorate the look and feel of your skin. It transforms into a rich lather that works to dissolve makeup, dirt, and other impurities from your skin.
Along with mild yet effective cleansing agents, the formula incorporates botanical extracts, like aloe vera, lavender, and chamomile, to minimize the visibility of damage and inflammation. In fact, lavender works wonderfully to ease the look of acne and wrinkles while also improving your skin tone.
Argan oil and moringa seed oil in the cleanser keep the skin hydrated. But our signature ingredient is red coral seaweed extract — a good source of minerals for your skin. It also has powerful hydrating properties to relieve dryness. Energize and refresh the look of your skin with this exceptional cleansing formula!
Fine Line Eye Serum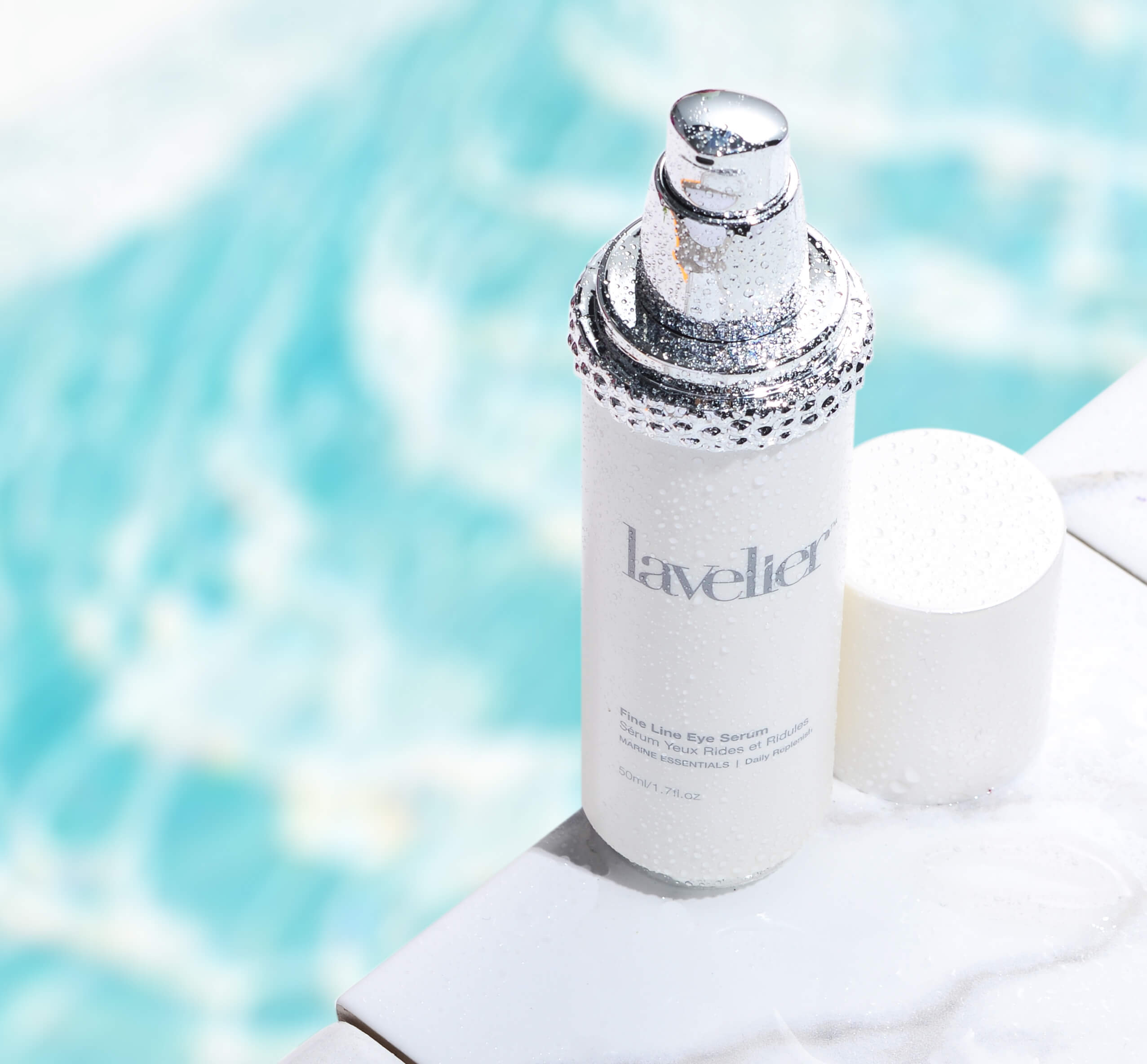 Our Fine Line Eye Serum is a lightweight blend that features intense moisturizing and hydrating ingredients to give your skin a youthful glow!
It incorporates sodium hyaluronate and a multi-peptide complex to restore the appearance of plump skin around your eyes. Green tea, aloe vera, and ginkgo extracts in the formula work effectively to ease the look of dark circles and puffiness under your eyes. Vitamin C and coral seaweed extract help brighten the look of your skin and make it appear fresher than before!
Marine Evening Repair Cream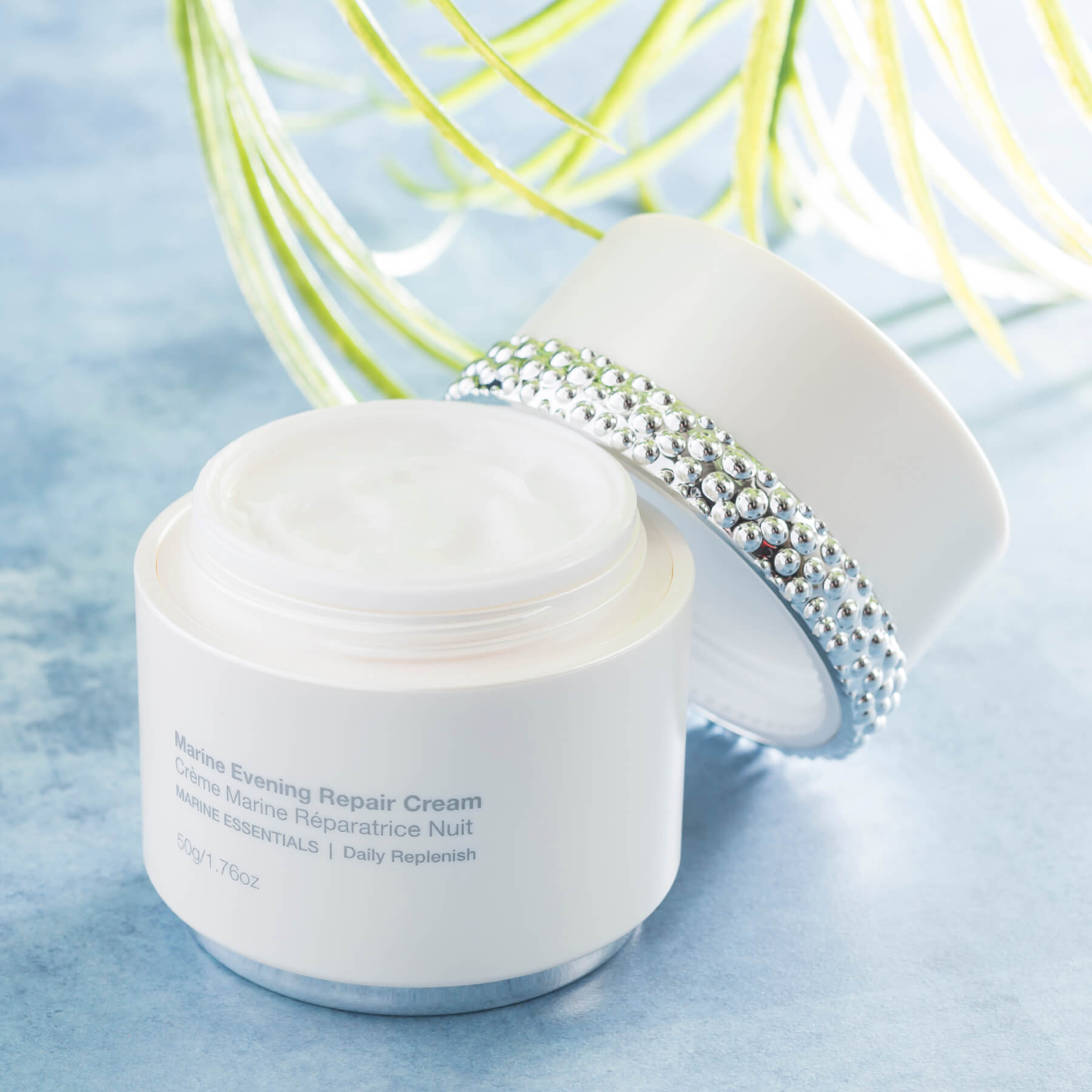 Take beauty sleep to the next level with our Marine Evening Repair Cream.
The gentle formula is enriched with the moisturizing power of shea butter and sweet almond oil. It also infuses organic aloe vera, green tea, and coral seaweed extracts to revive the look of dull skin. Vitamins A and E in the cream work effectively to make your skin appear firm and plump. This night cream is a splendid choice to hydrate your skin overnight, delivering a luminous glow in the morning!
2. The Pure Set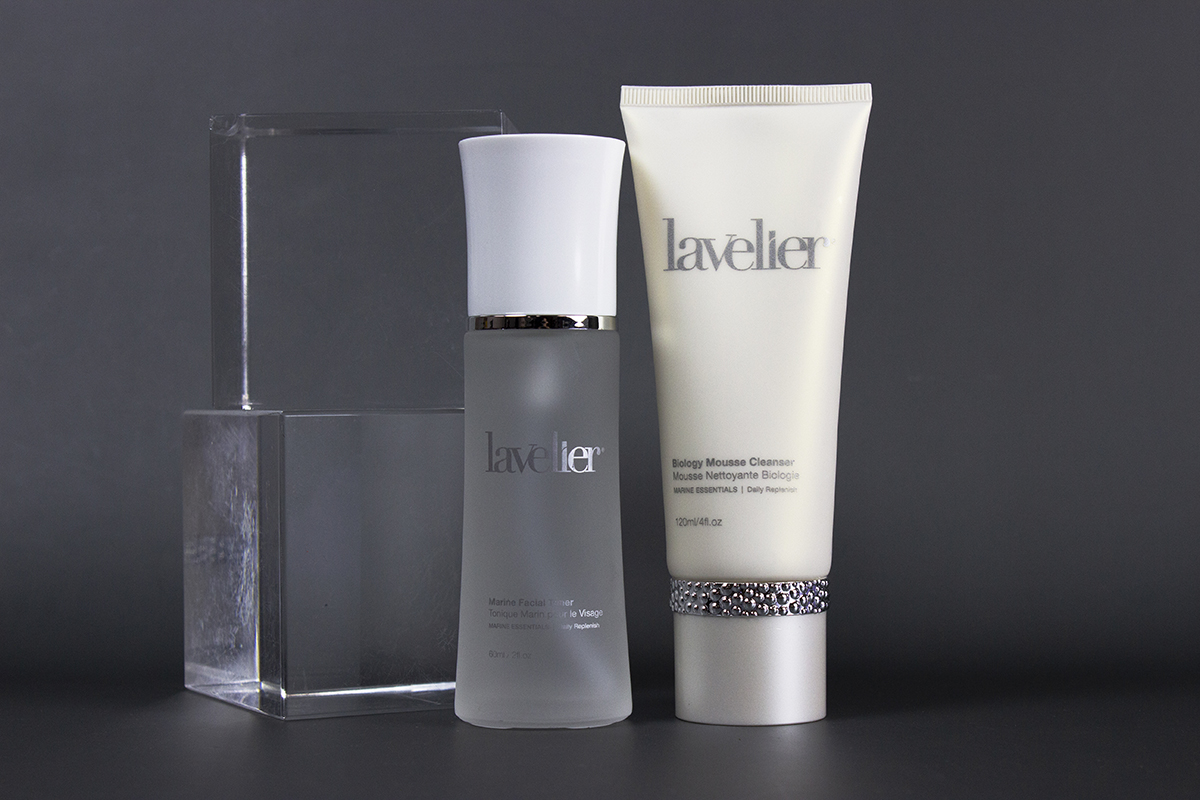 The Pure Set allows you to give the gift of a perfect cleanse, featuring the Lavelier dynamic cleansing duo.
This set includes our signature Biology Mousse Cleanser that we've already told you all about. After giving your skin a good, refreshing cleanse with this formula, we invite you to a refreshing post-cleanse pampering with our Marine Facial Toner. The duo is the perfect way to leave your skin feeling super-refreshed and energized. It's all that you need to prepare your skin for the next step in your skincare or makeup routine.
Let's talk about what our Marine Facial Toner can do for your skin:
Marine Facial Toner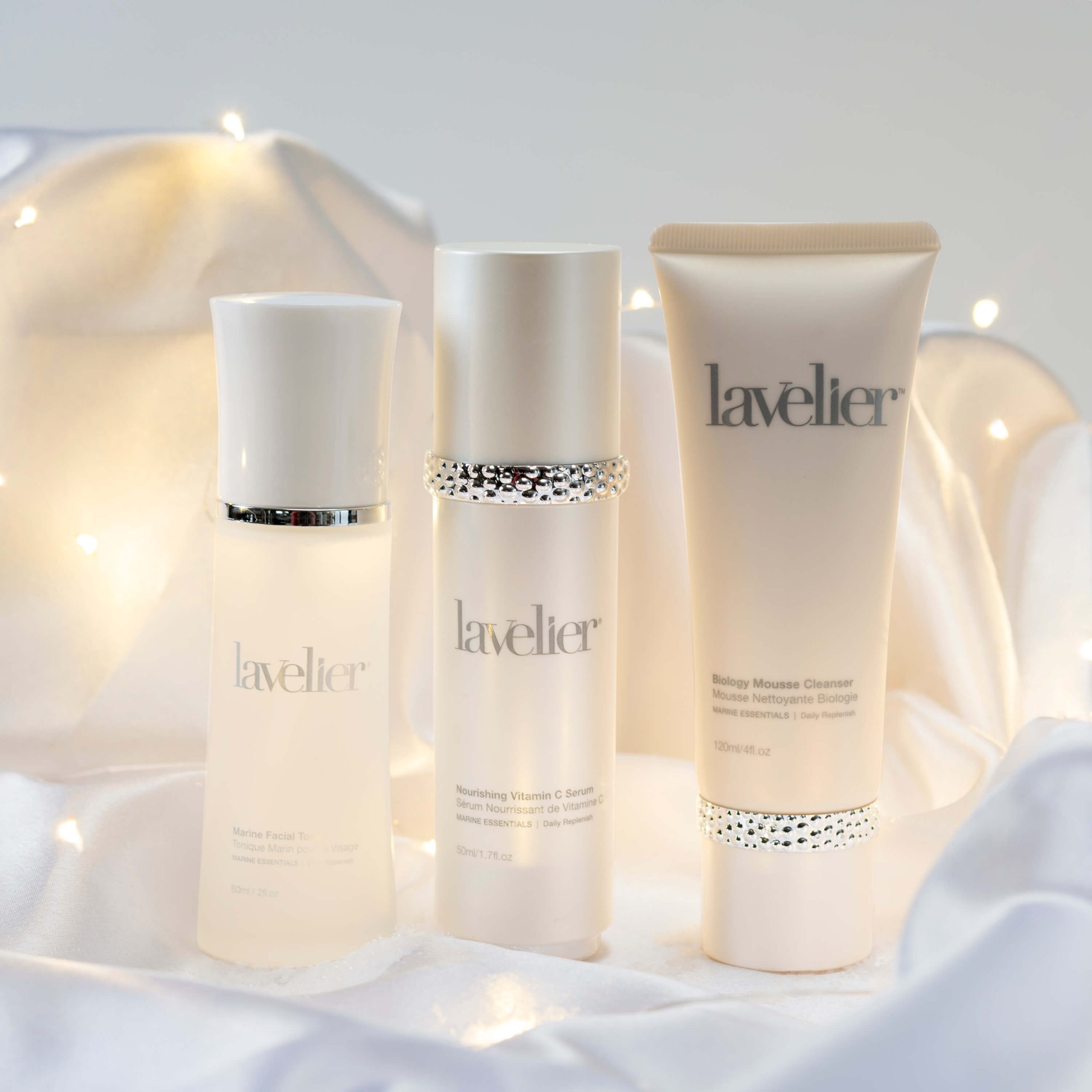 The Marine Facial Toner is a meticulous formula that's expertly infused with coral seaweed extract to leave your skin looking refreshed and balanced. This extract is a superb skincare ingredient as it serves a multitude of purposes. It's not only exceptional for balancing the look of your skin tone but also works well to ease the visible signs of aging on your skin.
The botanical extracts in the toner include chamomile, aloe vera, and cucumber, which are exceptional ingredients to ease the appearance of damage on your skin. Cucumber extract is wonderful for reducing the look of inflammation on your skin, helping it cool off and feel soothed.
Citric acid is also included in the toner for its powerful exfoliating properties and to complete the job of your cleanser. It not only helps brighten the look of your skin tone but also works to unclog pores and minimize the appearance of breakouts.
Apply our gentle yet effective Marine Facial Toner after every cleanse and make your skin feel super-soft and well-balanced!
3. The Renewal Gift Set
Elevate your cleansing routine with our superb Renewal Gift Set, which packs the Biology Mousse Cleanser, the Marine Facial Toner, and the Intensive Facial Peel. These daily essentials are a wonderful way to recharge and rejuvenate the look and feel of your skin.
The formulas are suited for every skin type, delivering superior cleansing and exfoliating results. Achieve your skincare goals with this exceptional set, especially with the new year around the corner! Here's what our facial peel can do to enhance the look and feel of your skin:
Intensive Facial Peel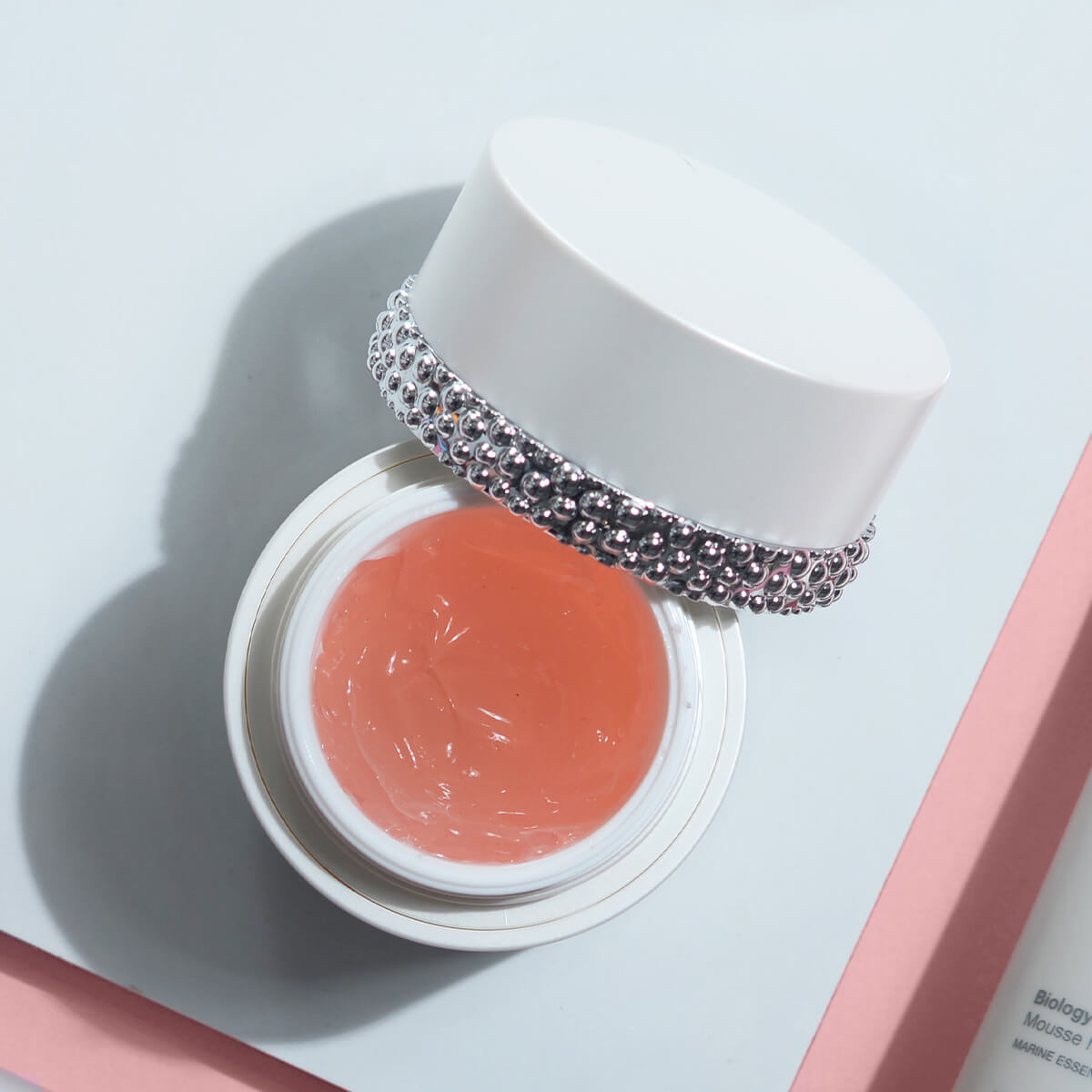 The Intensive Facial Peel from Lavelier is a special formula designed to give your skin an invigorating boost and a more youthful appearance. It harnesses the gentle yet effective exfoliating power of walnut shell powder and bamboo powder to rid the surface of your skin of dirt, debris, and dead cells. Bamboo powder is an especially wonderful exfoliant as its ultra-fine texture is gentle on your skin and doesn't cause any tears. 
Coral seaweed and green tea leaf extract help keep the skin hydrated while diminishing the look of aging. Derivatives of vitamins A, C, and E are included in this exceptional facial peel to treat your skin with a host of beautifying properties. These vitamins work in synergy to give your skin a healthy, refreshing glow while minimizing the look of damage.
Bitter orange oil and coconut oil in the facial peel help keep the skin moisturized during the exfoliation process. They're also an effective way to ease the visibility of inflammation on the skin. Use this superb exfoliating solution to give your skin a cleaner, refreshed, and youthful appearance.
4. The Revival Gift Set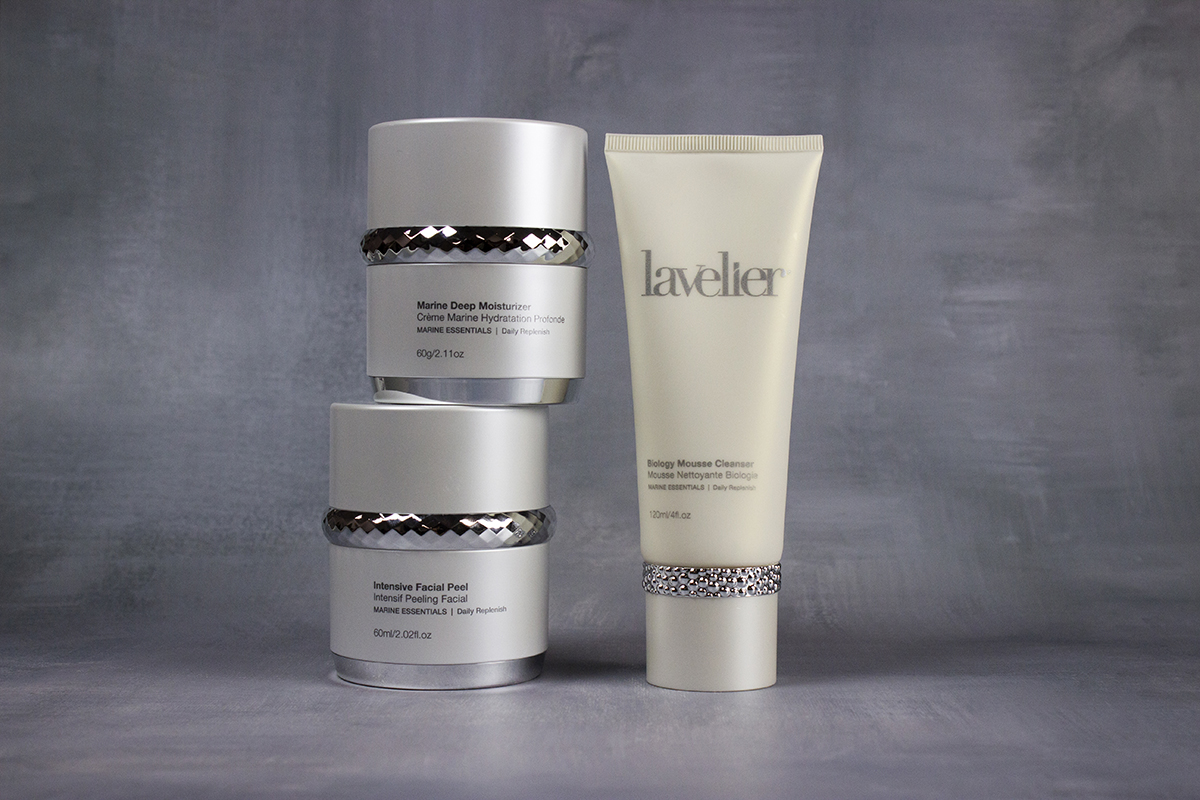 The Revival Gift Set is an amalgamation of three of our superstar skincare products to leave your skin feeling energized and revitalized. It includes the Biology Mousse Cleanser, the Intensive Facial Peel, and the Marine Deep Moisturizer.
This mini skincare routine set will help you clear impurities, debris, and dead cells from your skin. You can then finish up with a luxurious moisturizer. Make your skin appear rejuvenated, youthful, and silky-smooth with this exceptional mini skincare package.
But how much do you know about our Marine Deep Moisturizer? Here's what this indulgent blend can do for your skin:
Marine Deep Moisturizer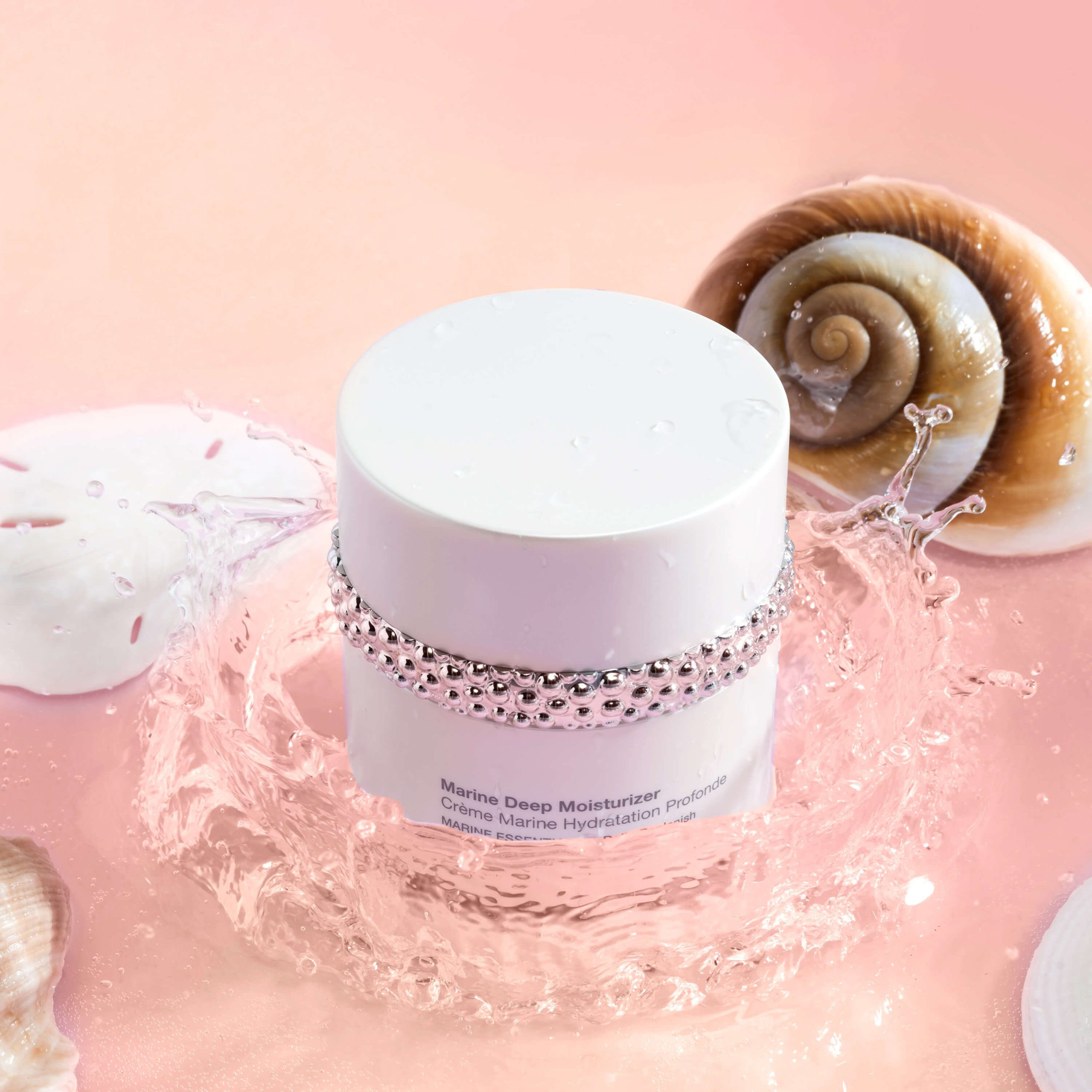 The Marine Deep Moisturizer is a powerful hydrating and moisturizing formula to help you achieve skin that feels velvety-smooth. After cleansing and exfoliating, treat your skin to this luxurious blend to replenish its moisture content and keep it feeling protected.
Exfoliation can leave your skin extra vulnerable to environmental aggressors and dryness. But when you have this deeply moisturizing gem in your skincare arsenal, you've got nothing to worry about! It incorporates safflower seed oil and shea butter to help strengthen the feel of your skin and keep it well-hydrated. These two ingredients are also wonderful for making your skin feel smooth, supple, and refreshed.
Derivatives of vitamins A and E in the cream help ease the visible signs of aging and sun damage, making your skin glow with an undeniable radiance. Botanical extracts, like green tea, aloe vera, and chamomile, in the moisturizer work exceptionally well to brighten up your look. Infused with our signature coral seaweed, the Marine Deep Moisturizer is a superb post-exfoliation formula to pamper your skin!
5. Seascape Gift Set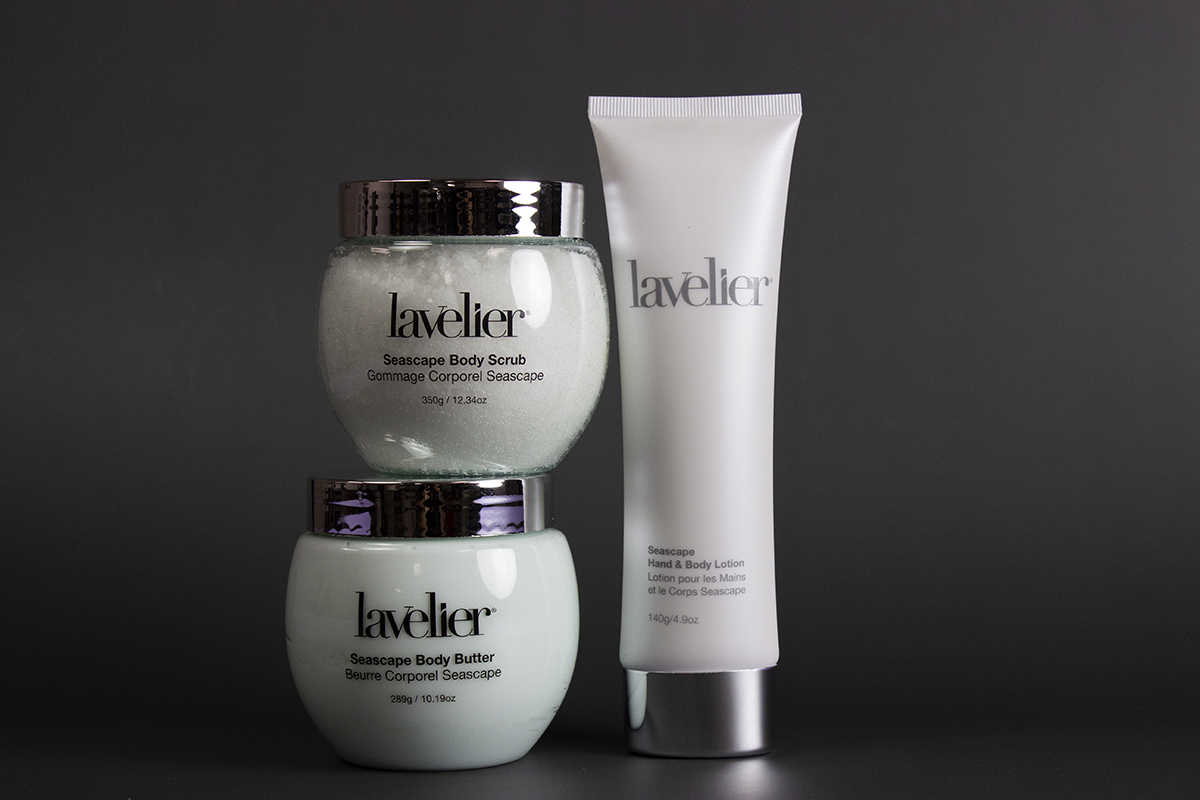 Just when you thought our gift sets couldn't get any better, we bring out the Seascape Gift Set! This body care trio is the perfect way to show some TLC to your skin.
Buff away the dull, weary look of the winter season with our Seascape Body Scrub, and then envelop your skin in the velvety Seascape Body Butter for a silky-smooth finish. The set also includes a lighter moisturizing option, our Seascape Hand & Body Lotion, to take care of your on-the-go needs.
Let's take a closer look at what these body-care essentials are all about!
Seascape Body Scrub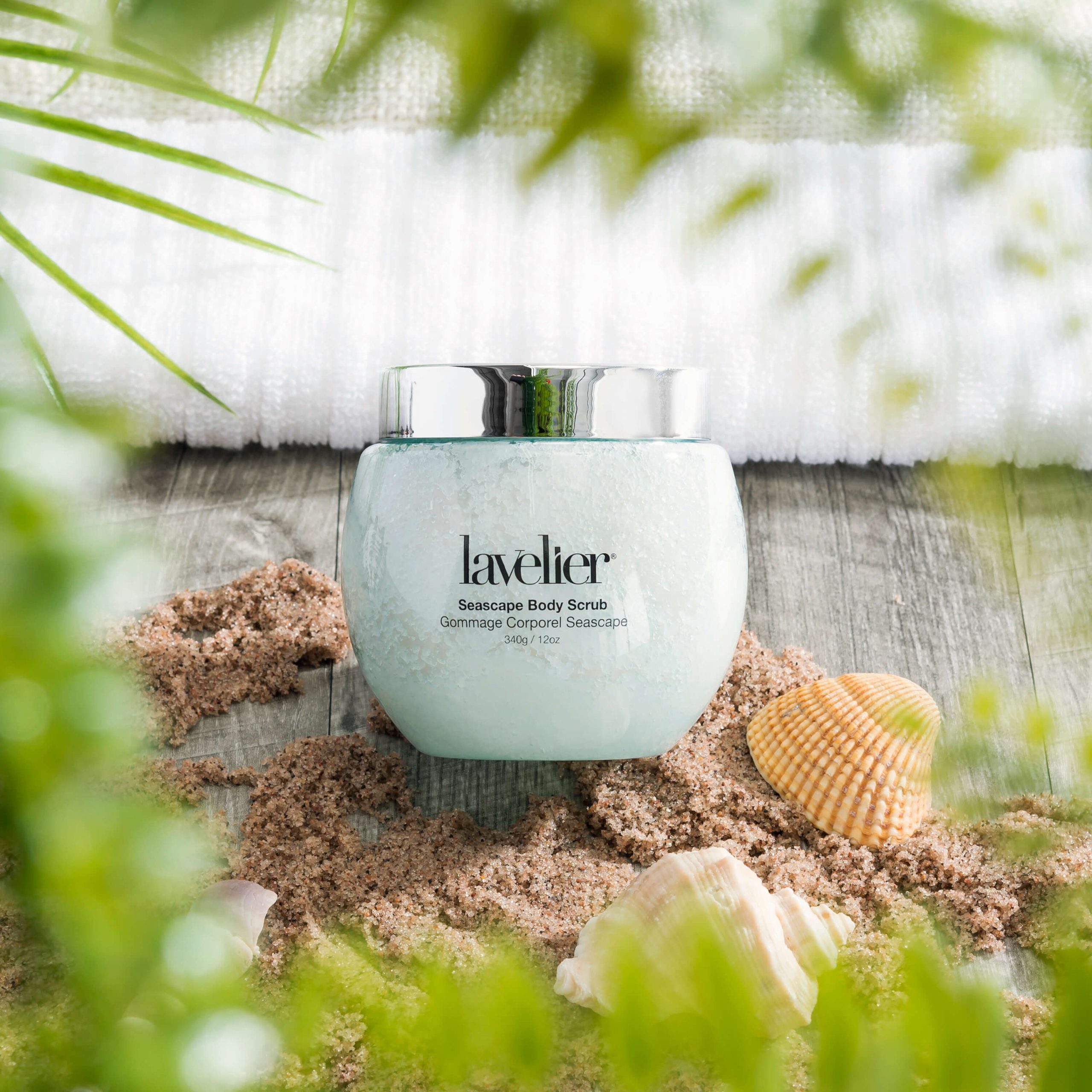 The Seascape Body Scrub will help you buff away dead cells, debris, and impurities from your skin with its gentle yet effective formula. It's enriched with coral seaweed extract to improve the appearance of dry, dull, and flaky skin. At the same time, it'll deliver some much-needed nutrient goodness.
It incorporates salt, which works as a natural exfoliant to help remove dead skin without stripping away your vital oils. 
Achieve a youthful glow with our superb Seascape Body Scrub by using it up to three times a week. But if your skin is dry, once a week would suffice.
Seascape Body Butter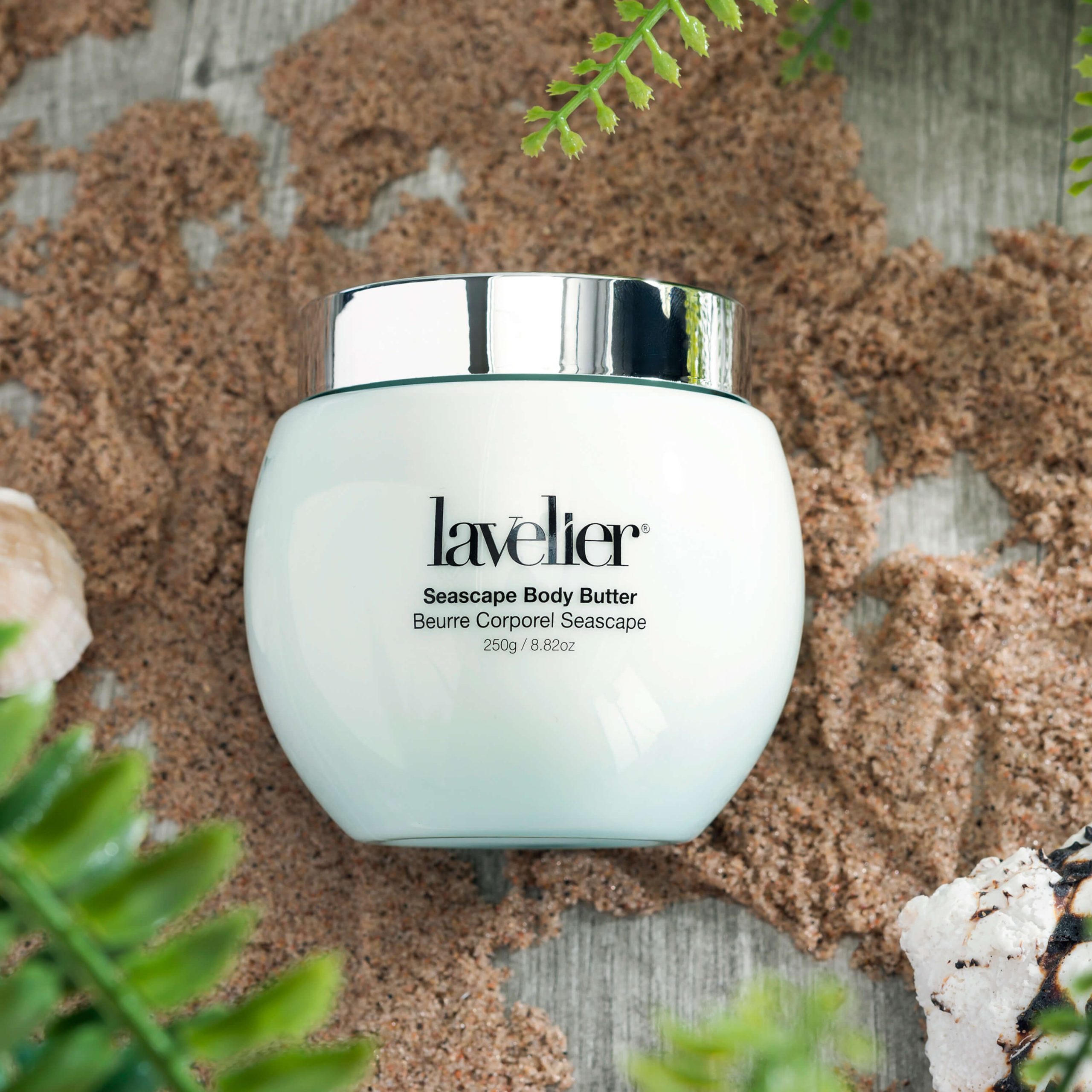 After exfoliating your body, it's important to add a layer of a thick moisturizer to serve as a barrier against environmental aggressors. The Seascape Body Butter is the perfect choice as it incorporates the rich goodness of coral seaweed extract and natural sea salt to rejuvenate and revitalize the appearance of your skin.
This body butter is also packed with shea butter, which is a great source of fatty acids to reduce the appearance of aging, damage, and inflammation. Mineral oil in the formula works wonders to alleviate dryness and make your skin feel soft and supple. Use this buttery formula to give you a radiant post-exfoliation glow.
Seascape Hand & Body Lotion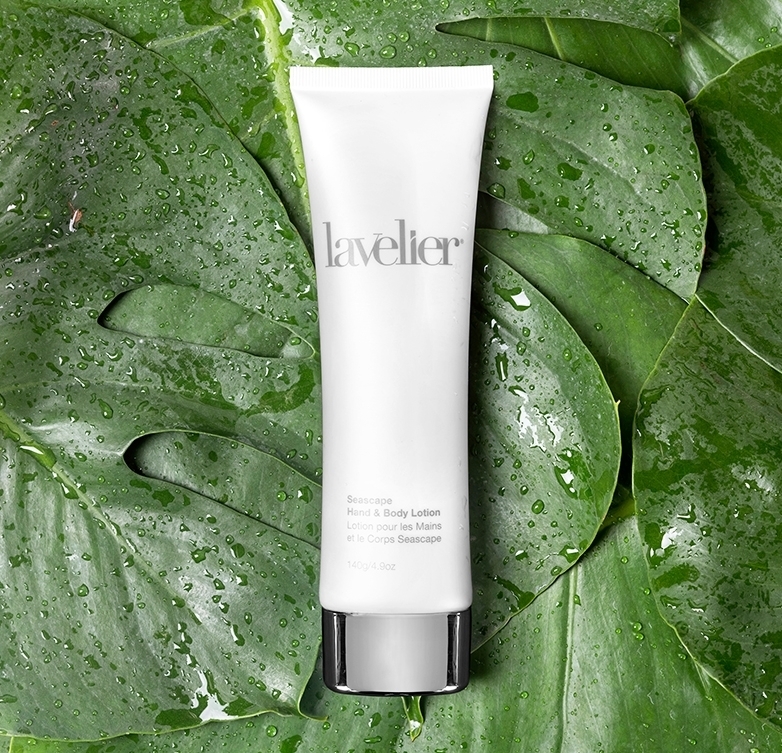 Your skin requires light moisturizing from time to time to keep it feeling protected throughout the day. Our Seascape Hand & Body Lotion is just what you need to elevate your skin's natural moisture content.
Formulated with coral seaweed extract and shea butter, this lotion will leave your skin feeling stronger, more resilient, and super-smooth. These ingredients deliver a bouquet of essential acids and nutrients to your skin, keeping it looking healthy and happy! 
Our Seascape Hand & Body Lotion is the perfect light consistency to satisfy your skin's on-the-go moisturizing needs!
Grab the Lavelier Gift Sets Today!
Give the gift of Lavelier and make someone feel special. Each one of our gift sets is lovingly packed in a bag and tied with a bow. They come with a card that you can personalize and add your warm sentiments. Grab one of Lavelier's gift sets today and experience luxury skincare at its finest.
Click here to browse more of Lavelier's exquisite skincare products.