Struggling to take proper care of your skin with everything else that you've got going on? 
Fortunately, while there's nothing wrong with pampering your skin with a 10-step routine twice a day, skincare doesn't need to be time-consuming and complicated. No matter how busy you may be, radiant skin is still very much possible.
How? Scroll through these game-changing skincare hacks from Lavelier to find out.
Simply Your Skincare Routine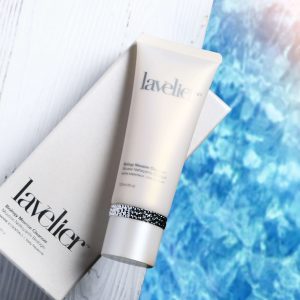 Let's start off our skincare hacks by taking a look at your skincare routine. It's imperative that you have one – your skin needs consistency in order to thrive. Plus, many skincare ingredients need time for their effects to accumulate before they produce visible results.
However, your skincare routine doesn't need to be complex. In fact, if you're busy, keeping things minimal and sticking to the basics would be the best way forward. Create a routine consisting of just a couple of products and you'll find it much easier to follow that regimen each day, simply because you aren't putting too much pressure on yourself by building a long routine that's going to take precious minutes away from your day.
So, what does your routine need to consist of?
All you really need is a cleanser and a moisturizer, as well as SPF for during the day. 
When it comes to your cleanser, go with a formula that's effective even when used quickly, like the Lavelier Biology Mousse Cleanser. With chamomile and calendula flower extracts, coral seaweed extract, and moringa seed oil, this formula will soothe and moisturize your complexion while it cleanses!
In terms of a moisturizer, you'll need to pick a product that's suitable for your skin type. If you have dry skin, the Marine Deep Moisturizer boasts a rich blend of shea butter, sunflower seed oil, and coral seaweed extract. It will soften the feel of your dry patches while giving your skin a smooth and supple finish. 
For oily skin, take a look at the oil-free HydroTherm Completion Creme. With sodium hyaluronate, coral seaweed extract, and glycerin, it's exceptionally hydrating. At the same time, it's also packed with antioxidants thanks to the inclusion of resveratrol, sea buckthorn fruit extract, and green tea extract.
Look for Multitasking Skincare Products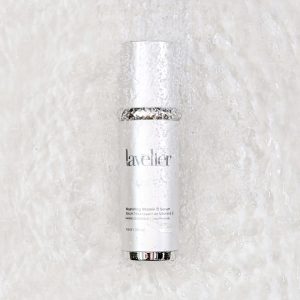 Be it erasing the appearance of wrinkles, lightening the look of dark spots, or hydrating the skin, many of the skincare products out there are designed to focus on a specific skin concern. However, there are many others that are fantastic multitaskers, enabling you to tackle multiple issues with just one single product. This will allow you to expand your routine past the basics without having to dedicate too much more time to it.
One amazing multitasker to acquaint yourself with is the Lavelier Nourishing Vitamin C Serum. Thanks to a skin-loving blend of two types of vitamin C, vitamin A, vitamin E, and red coral seaweed extract, this one serum is able to do all of the following:
Smooth away the appearance of fine lines and wrinkles
Tighten the look of loose and sagging skin
Fade the visibility of dark spots and discoloration
Improve skin hydration
Strengthen the feel of the skin barrier
Basically, no matter what your skin concerns may be, this is a serum well worth adding to your skincare routine.
Another fabulous multitasking product is the Lavelier Divine Day Defense SPF 30. It's a moisturizer as well as a sunscreen, meaning that this cream, plus a cleanser, is all you'll need if you're trying to keep your routine super basic. 
Mask While You Sleep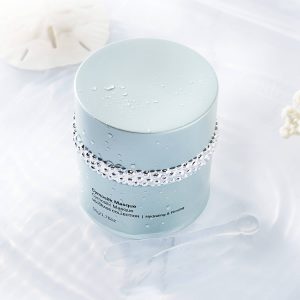 If you find that you always seem to be busy, then chances are that you don't have time to pamper your skin with a face mask once a week, and that's fair enough. Most face masks need to be left on the skin for 10-20 minutes, and that's not including the time that it takes to prep the skin and then rinse off the mask.
However, if you aren't regularly using face masks, your skin is missing out. Face masks are brimming with active ingredients, with each mask designed to enhance ingredient penetration in its own way. Sheet masks physically push them in, clay masks clear out the pores to allow ingredients to dive in, and so on. 
What's the solution? That's where the next of our skincare hacks comes in; masking while you sleep. 
While most face masks need to be rinsed or removed after a certain period of time, some masks, like the Lavelier Seagrass Cymosilk Masque, can be left to remain on the skin. This is a leave-on formula, meaning that there's no rinsing or removal required. Instead, as you massage the mask onto your face, it'll turn into liquid droplets that your skin will quickly drink up. This allows the ingredients within to work their magic over a longer timeframe. 
With a potent cocktail of vitamins, peptides, and antioxidant-rich superfruit extracts, these ingredients are more than capable of transforming your complexion. Simply apply the mask to your skin after cleansing it in the evening, continue on with the rest of your skincare routine, and then head to bed. You'll wake up to beautifully radiant skin!
Make the Most of Products That Provide Instant Results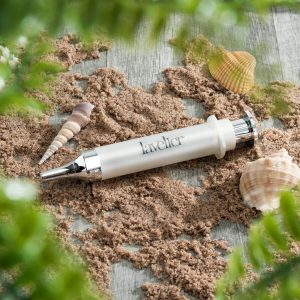 If you've been struggling to remain consistent with even a basic, two-step skincare routine, be patient. Sure, you may not be seeing any results because of the lack of regularity, but it takes time to form a new habit. Keep trying and your routine will soon become second nature.
With that said, not all products require weeks, or even days, in order to start producing visible results. Some, like the Lavelier Marine Instant Wrinkle Corrector, are able to improve the complexion immediately. 
How? It all comes down to the cutting-edge ingredients in this solution. It contains several fast-acting compounds, such as acetyl hexapeptide-8, hydrolyzed coral seaweed, and DMAE. These ingredients enable the product to almost instantly, albeit temporarily, iron out the appearance of fine lines and wrinkles. At the same time, the vitamin A, vitamin E, and cucumber fruit extract in the formula will help to keep your face looking smooth and youthful in the long run too if the product is used regularly.
The Coralline Collagen Wrinkle Alpha Treatment works in a similar way. However, in addition to fading the look of wrinkles, this solution also significantly brightens the complexion. It contains alpha-hydroxy acids, which polish away the dull sheen that the appearance can sometimes take on. When it comes to skincare hacks that can instantly improve the look of your skin, it doesn't get much better than this!
What makes these products even better is their unique applicators. Rather than having to use your fingers or a separate tool, you can use the applicators to target individual areas of your skin, saving the products for the parts of your skin that need them the most!
Invest in a Skincare Set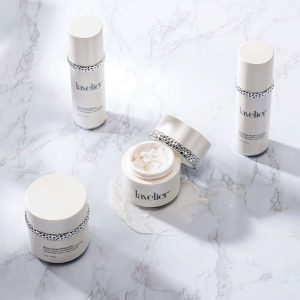 Ready for the next of our skincare hacks? This is one that will not only save you time, but money too…
Let's talk skincare sets. While shopping for individual skincare products can be plenty of fun, it's also time-consuming. Researching ingredients, comparing different formulas…this can eat up a sizeable chunk of your day. 
That's where skincare sets, meaning a set containing multiple skincare products, can be so useful. Find a brand that you love, purchase one or two of their skincare sets, and all of a sudden you'll have a ready-made skincare routine.
Take the Lavelier Revival Gift Set as an example. It contains our Biology Mousse Cleanser and our Marine Deep Moisturizer, two products that you can use to create a simple skincare routine that you can follow day and night. However, this set also comes with our Intensive Facial Peel. Once a week, whenever you have a little extra time, exfoliate your skin with this peel and watch your complexion glow!
The Lavelier Night Care Set is a similar concept. However, in addition to our cleanser, this set also contains our Fine Line Eye Serum and our Marine Evening Repair Cream. Together, these three products form the perfect evening skincare routine. You won't have to worry about buying and using any other products as these three are all you need.
Want a set for your body too? We've got you covered! Our Seascape Gift Set contains our Seascape Body Scrub, which you can quickly use while you're in the shower. Once you're done, follow up with either the Seascape Body Butter or the Seascape Hand & Body Lotion, both of which come with this set, for skin that feels touchably soft.
Keep Your Skincare Organized
Do you ever find yourself wasting time searching for a particular skincare product? Even if all that's required is a quick rummage around a drawer, those precious few minutes could be put to better use elsewhere. The inconvenience of this will also make you less likely to want to care for your skin in the future.
Fortunately, there's a simple solution, which brings us to the next of our skincare hacks; learn how to keep your skincare organized.
How exactly you go about doing this is down to personal preference. Some people like to line up their daily products in an easy-to-reach location, setting their weekly products, along with any extras, behind these. Others prefer to group their products by category, keeping serums separate from creams.
However you choose to do it, keeping your skincare organized will save you so much time. It'll also make it far easier for you to know when you need to stock up on new items or get rid of expired products. Rather than having everything thrown into a heap in a drawer, it will all be neatly laid out in front of you in a clear and concise manner.
Achieve Radiant Skin With Lavelier's Skincare Hacks
Hopefully, no matter how busy you may be, our skincare hacks have inspired you to find ways in which you can give your skin what it needs, without having to spare too much time. From simplifying your routine to investing in skincare sets, these skincare hacks will set you on the right path in no time!
Click here to check out more bestselling skincare products from Lavelier.